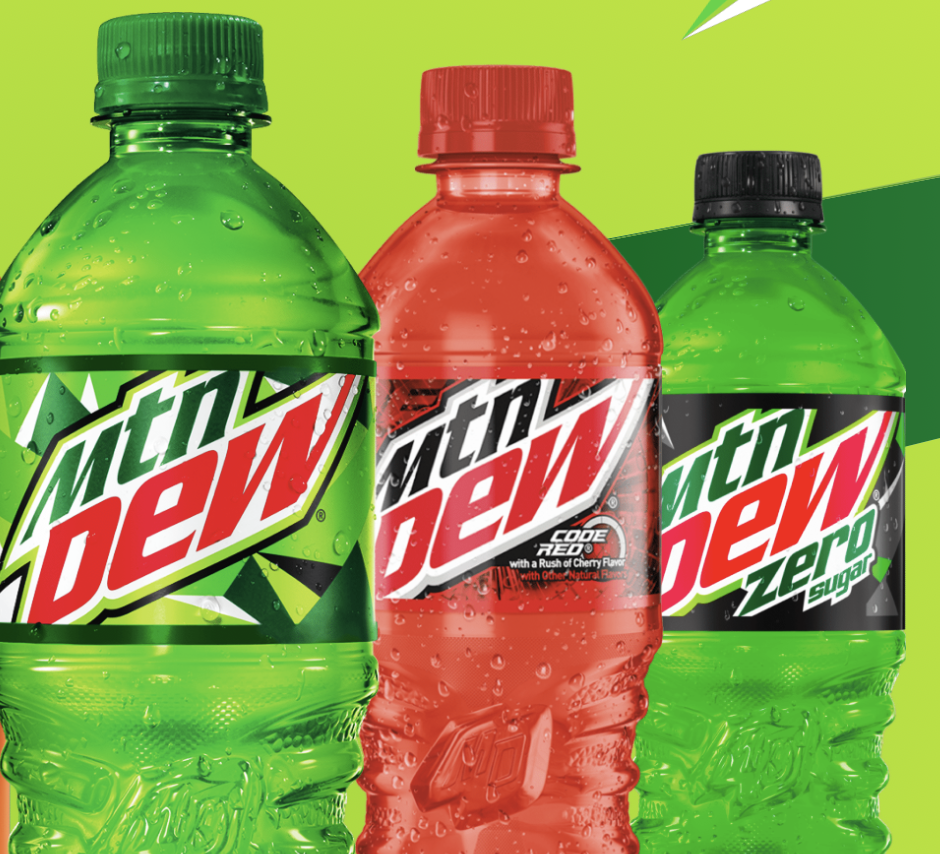 Beverage companies are preparing for warmer seasons by launching new hard seltzers and canned cocktails. Coca-Cola and Molson Coors recently teamed up to bring consumers Simply Spiked Lemonade. Now Mountain Dew is introducing a new alcoholic take on one of its most popular flavors. In a renewed partnership with Boston Beer Company, Pepsi plans to release a fourth flavor of Mountain Dew's alcoholic range called Baja Blast.
Billed as a surprise flavor, Hard Baja Blast is an alcoholic spin on the beloved Mountain Dew variety that began as a Taco Bell exclusive. The initially announced flavors were Original, Black Cherry, and Watermelon. According to the brand (via Food & Wine), all four flavors will be available as a 12-can variety pack in a limited number of states starting this February.
Unfortunately, Mountain Dew's alcoholic Baja Blast won't be available at Taco Bell – even though the flavor has been tied to the restaurant since 2004. A spokesperson said that, for now, the brand is focusing on a retail rollout. But it could be served at the popular eatery in the future. With its release imminent, a few other product details were also announced. Each can of Hard Baja Blast contains 100 calories and 5% alcohol. Additionally, the 100-calorie cans will have no added sugar or caffeine.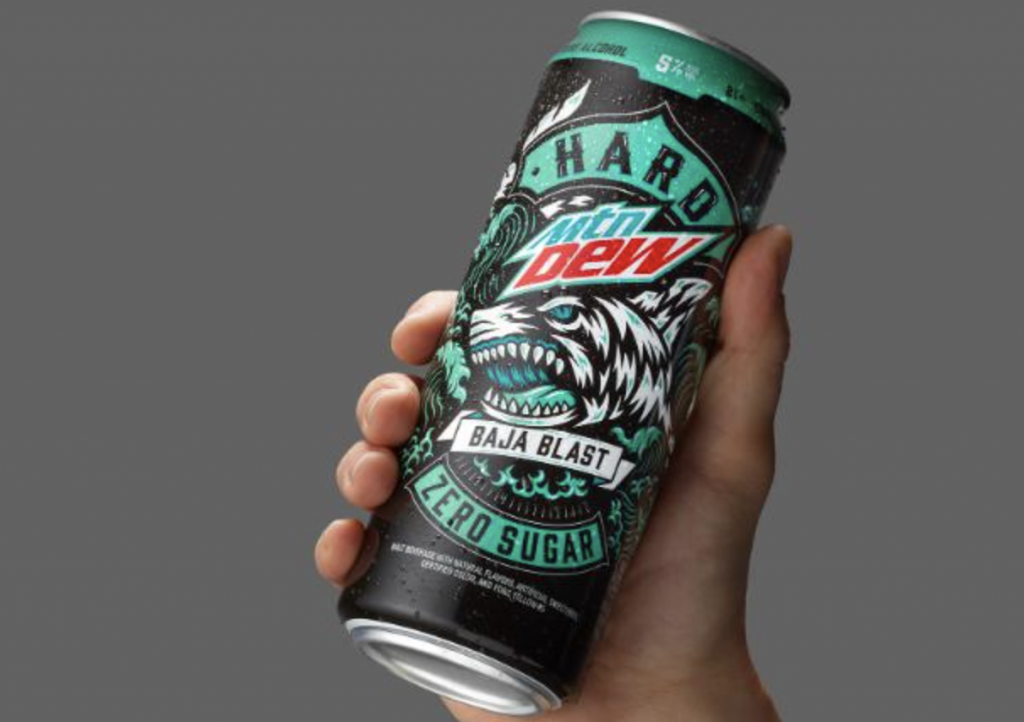 Speaking about the new Mountain Dew flavor in August 2021, Boston Beer's chief executive Dave Burwick said the company knows that adult drinkers' tastes are evolving, and they are looking for new and exciting flavorful beverages. "The combination of our experience in brewing and developing the best-tasting alcoholic seltzers and teas, coupled with Mountain Dew's one-of-a-kind multi-million dollar brand, will deliver the excitement and refreshment that drinkers know and love."
Although Mountain Dew's alcoholic Baja Blast won't even hit shelves right away, fans are excited about the new drink. Many have already taken to social media to express just how they feel about the launch. "This is not a drill. We've got hard Baja Blast. We did it!" one user celebrated. While another simply wrote "Oh no," to which one user replied, "You meant to say oh yes, right?" To which the original poster responded, "It's a double-edged sword."
Clearly, die-hard Baja Blast Mountain Dew fans can't wait to get their hands on the new alcoholic drink. But some folks are a little unhappy with the contents of the new flavor. A few Twitter users expressed their disappointment in the hard seltzer. One person shared a GIF of Patrick Bateman from American Psycho, along with a caption voicing their disappointment about it being caffeine-free. A few others commented on a tweet from the brand announcing the new drink, unhappy that the drink will be zero sugar.
For anyone who's a little concerned about Mountain Dew's new alcoholic offering, Boston Beer told CNN Business that the boozy beverage will be marketed to adults of legal age and merchandized consistently with other alcoholic beverages. And the relevant proof of age will be required for every purchase of Hard Baja Blast.