Some of the best sushi rolls for beginners to start with include ones containing no raw fish like tempura (fried) rolls or California rolls, or ones filled with avocado or cream cheese that offer a lighter, less-fishy taste.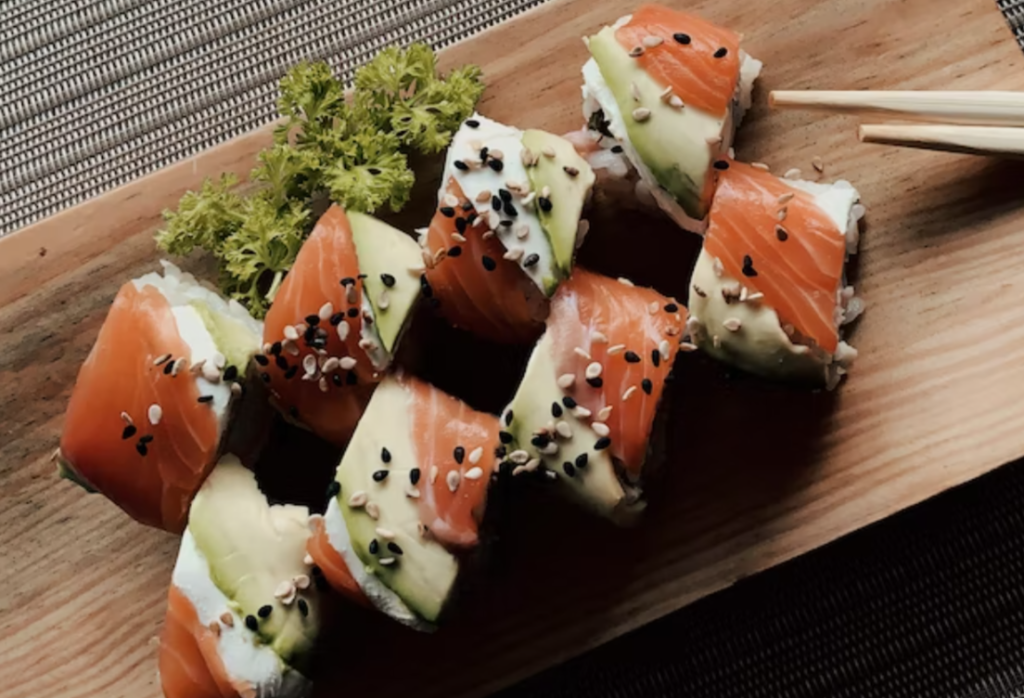 Yum, sushi! If you're a fan of the sushi experience (because, let's be honest, it is an experience more than a meal) you know that the best sushi is the freshest sushi. So, if you're going to try to convert a friend or try it for the first time, try to make your way to a state that is near the ocean. There's just something a tad better about eating sushi in San Diego or San Francisco. 
There are fun sushi joints that employ robots, have fun themes, and even deliver your food on a rocket ship! Many folks say that they would never like sushi because eating raw fish sounds a bit, well, scary. Honestly, fish isn't the only thing that you can get in a sushi roll. In fact, there are several ways to make vegan and vegetarian sushi rolls by using vegetables like cucumber, avocado, pickled radish, and more.
Not all states have the same access to locally caught fish, either. A state like California may be able to offer more variety, but in some states, the only option may be farmed fish or frozen. That doesn't mean that the fish won't still taste good, but it's important to do a bit of research and find out where your local sushi restaurants are sourcing their ingredients from. You'll start to learn your taste preferences in order to have the best sushi for you.
Fish that is caught and consumed locally may have a higher chance of containing dangerous toxins and pollutants, like polyfluoroalkyl substances (PFAS). PFAs are "forever chemicals" meaning they never fully break down. So, if you are going to eat sushi, it's better to stick with establishments that are using quality, sustainably sourced fish.
Some of the best sushi rolls to try (if you want to start slow) are ones with cream cheese and avocado in them. These tastes are very mild and don't have any fishy smell or texture, so it's a great way to ease into the raw fish experience.
 Of course, if you're really feeling brave, try out some traditional sushi, including, sashimi and nigiri. Once you find a restaurant that meets your standards for quality sourcing of ingredients, take a look at the menu to see what sounds good to you! Many sushi restaurants will offer customized rolls so don't be afraid to ask for something if you don't see it.
A popular way of preparing some pieces of sushi that are in rolls and eaten on their own is called tempura. It's a  batter-based coating on the outside of the sushi, which is then deep-fried. Tempura sushi is usually served with a sweet sauce and can be an interesting way to try out different flavors and textures.
If you are feeling brave, try some spicy tuna rolls! Spicy tuna is one of the more popular ingredients in sushi as it is a taste that is pleasantly spicy, yet still quite light. It can be served in many different ways – from being inside a sushi roll to being on its own inside a small bowl of rice. Don't forget to ask for extra wasabi if you want an extra kick!
---