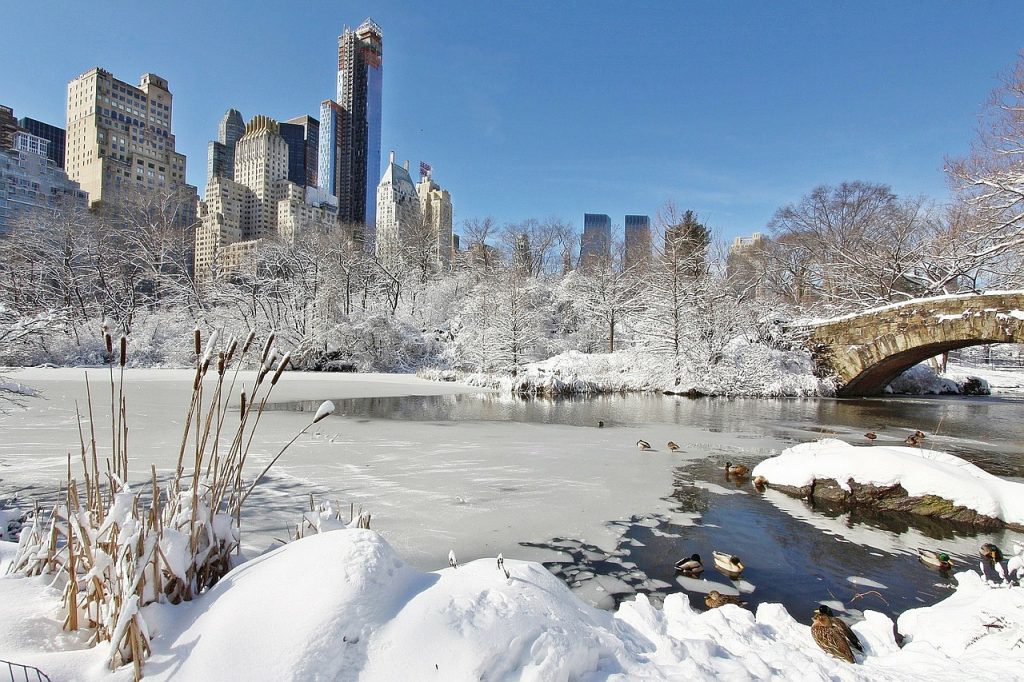 It's not uncommon to hear people say that they aren't a fan of snow. Especially, if they live in a place where they know in the wintertime it is inevitable that they will have to shovel their driveways, clean off their cars, and set out on the treacherous roads to get to work or school. Many people flock to tropical climates to flee the snow's icy wrath. And then there are those that appreciate snow from a distance or enjoy it in short spurts by traveling to ski resorts and the like. However, a small pocket of snow-loving people do exist. Finding one is like spotting a yeti, but rest assured they are around. Yours truly is among them. And it almost goes without saying that those rare snow lovers long to find the perfect snowy city in which to abide.
A snowy city can truly be a magical place for the snow enthusiast. Or perhaps a place where even a non-snow lover can learn to appreciate the awe-inducing precipitation. Just watching the snow quietly fall gracefully to the ground as the moon illuminates the tiny crystalline flakes can truly be a cathartic experience. There is just something so calming about really taking in and appreciating the natural wonder that is snow. That being said, we did some digging (pun intended) to determine the absolute best snowy cities to call home. In order of super snowy to positively snowed-in, these are our picks for the best snow cities.
CHEYENNE, WYOMING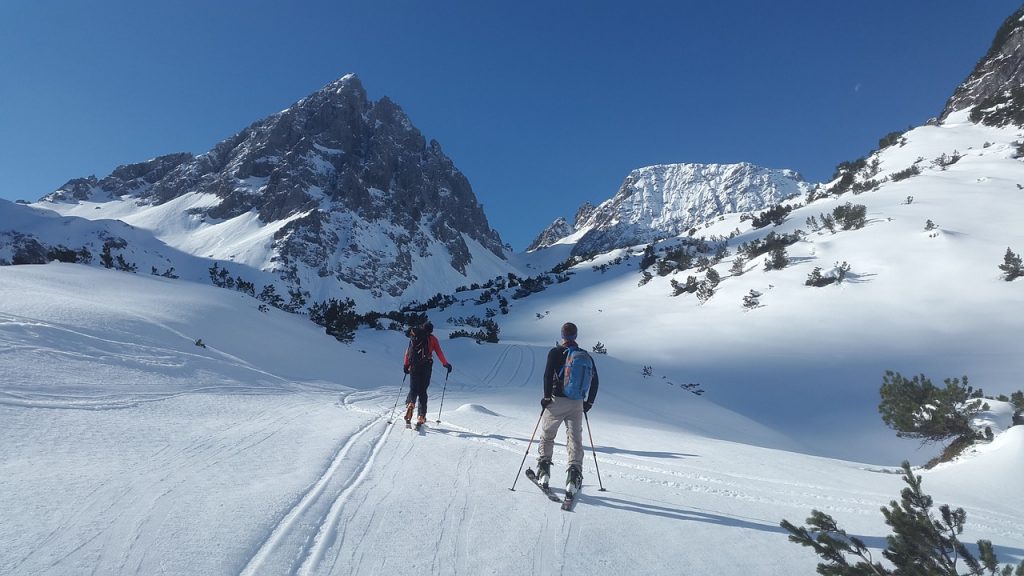 Annual Snowfall – 60.3 Inches
Yearly Snow Forcast – Cheyenne is the state Capital of Wyoming and is characterized by a cold semi-arid climate and sees its snowiest months in March and April. Cheyenne's winter climate is ideal for those who like to get their snow in big spurts that are spaced far apart. Cheyenne will typically see a sizable storm and then not see one again for a good few weeks, so it's always a good idea to have your sled and snowsuit at the ready in anticipation of when the next snow event will take place.
Snow-tractions – Cheyenne is a snow and winter lover's paradise for many reasons. With an annual average of 60.3 inches of snow, skiing is one of the most popular activities for locals to partake in. Cross country skiing is particularly popular at resorts like the Snowy Range Ski Area. Curt Gowdy State Park and Medicine Bow National Forest are two wonderful places to go hiking in the winter as the snow literally transforms the trails into magical winter paradises that look they were plucked right out of a storybook. And when you're ready to defrost after all the snow-filled fun. This snow city is known for its many luxurious hot springs, one of the most notable is located at the Saratoga Resort.
Beyond The Snow – Cheyenne is a great snowy city to reside in outside of the winter months, too. There are a plethora of parks and different types of recreation in and around the city. Some top attractions include Cheyenne Botanic Gardens, paddle boat rentals at Lions Park, and the Great Cheyenne Greenway which is home to 37 miles of gorgeous hiking trails that can be enjoyed year-round.
PORTLAND, MAINE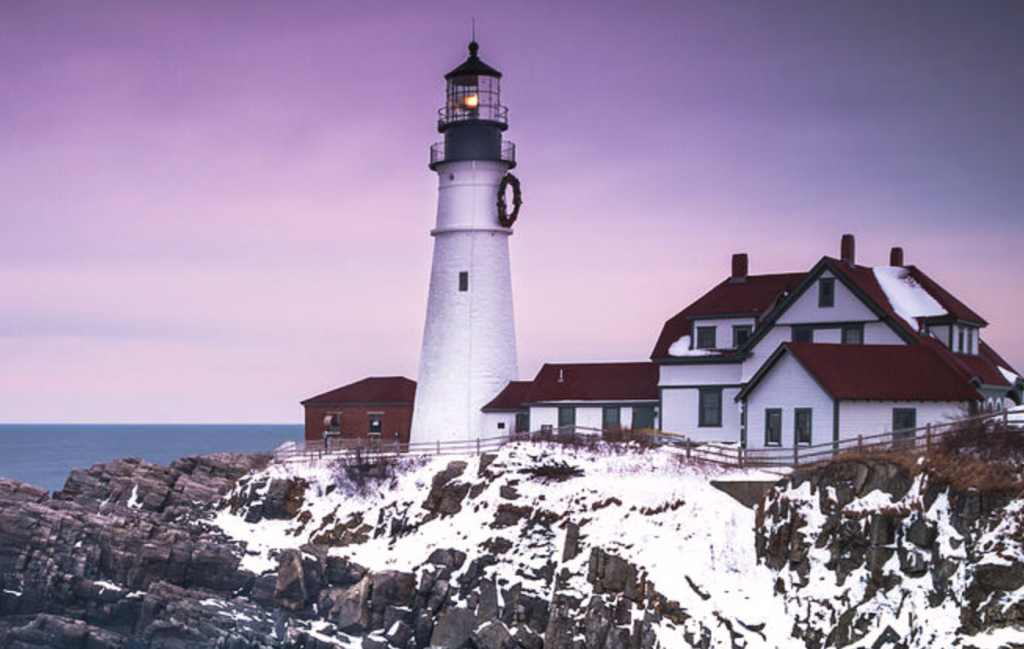 Annual Snowfall – 61.9 Inches
Yearly Snow Forecast – The snowy city of Portland exists on a peninsula in Casco Bay on the Gulf of Maine. It typically sees all seasons although its winters tend to be long while its summers are usually on the shorter side, making it an ideal spot for the snow enthusiast who prefers to revel in the pretty precipitation for as long as possible. Snowfall in Portland usually begins in November and ceases in April. Since Maine is located in the Northeastern portion of the United States it is susceptible to a type of storm unique to that region called a Nor'easter. Nor'easters have the potential to dump massive amounts of snow in quick succession. However, snow enthusiasts should keep in mind that Nor'easters can be dangerous storms that cause blizzard-like conditions and should not be taken lightly.
Snow-tractions – Portland really is a wonderful snowy city to be in during the wintertime. They are famous for their outdoor ice bars. Yes, you read that right, they are bars that are outdoors and constructed entirely of ice. You can take advantage of one of the famous outdoor clothing brand L.L. Bean's Discovery Tours and embark on a cross country skiing or winter hiking journey. Another great winter snow-traction in Portland is to take a tour of all its lighthouses while they are whimsically covered in snow.
Beyond The Snow – Portland is chock full of things to do and see in other seasons, as well. It is exploding with arts and culture with some notable attractions being the Portland Museum of Art, Portland Stage Company, the International Cryptozoology Museum, and the Children's Museum of Maine. There are a plethora of historical sights to explore like Deering Oaks Park, Eastern and Western Promenade, Baxter Woods, and Fore River Sanctuary. Taking a quick ferry to the Casco Bay Islands is also an ideal thing to do during the summertime.
POCATELLO, IDAHO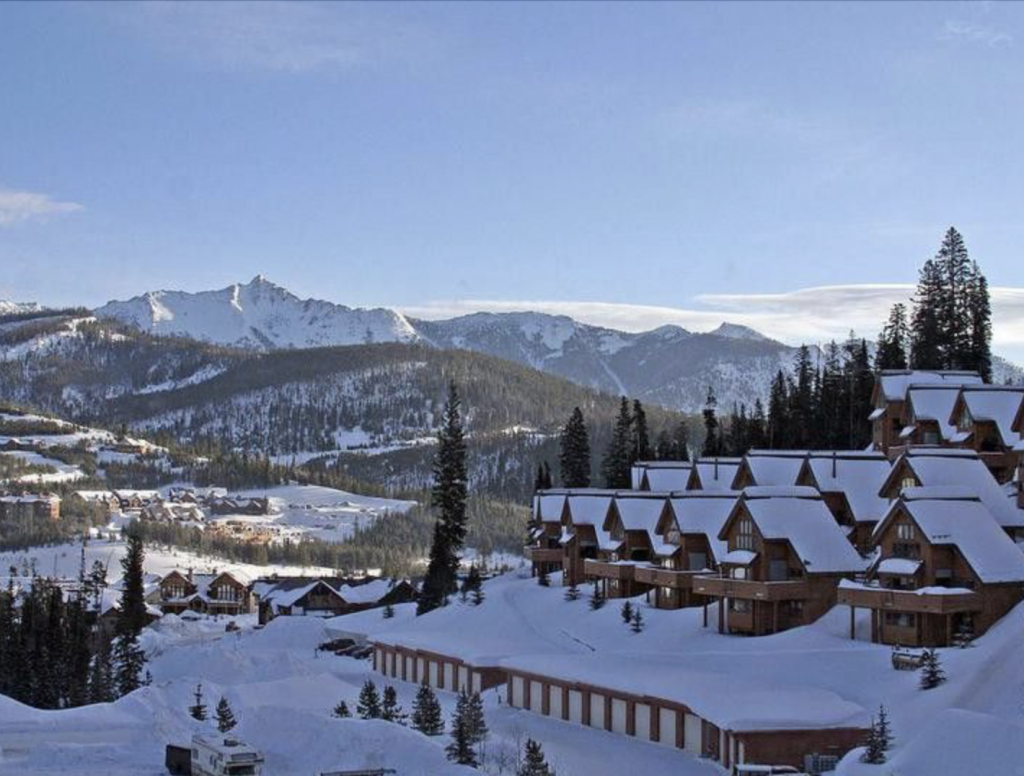 Annual Snowfall – 66.4 Inches
Yearly Snow Forecast – Pocatello is situated near the southeastern corner of Idaho and resides at an elevation of 4,462 feet making it ideally susceptible to snow accumulation in the winter. It is typically coldest in December and January which is when this snow city sees most of the white stuff fall. However, depending on the year snow can start as early as November and end as late as March or April.
Snow-tractions – Pocatello is the snow city to be if you want to partake in snowmobiling. Pocatello is unique in that it has over 250 miles of pre-groomed snowmobile trails that will take you through areas with some of the most breathtaking scenery imaginable. Cross country skiing is also thoroughly popular in Pocatello.
Beyond The Snow – Apart from their super snowy winters and all of the fun activities that go along with it, Pocatello is really known for its sports venues and top-notch higher education. It is home to Idaho State University's Holt Arena which hosts the largest track-and-field meet in the entire United States. The snow city of Pocatello also boasts the Museum of Clean, Idaho Museum of Natural History, and Zoo Idaho.
BOULDER, COLORADO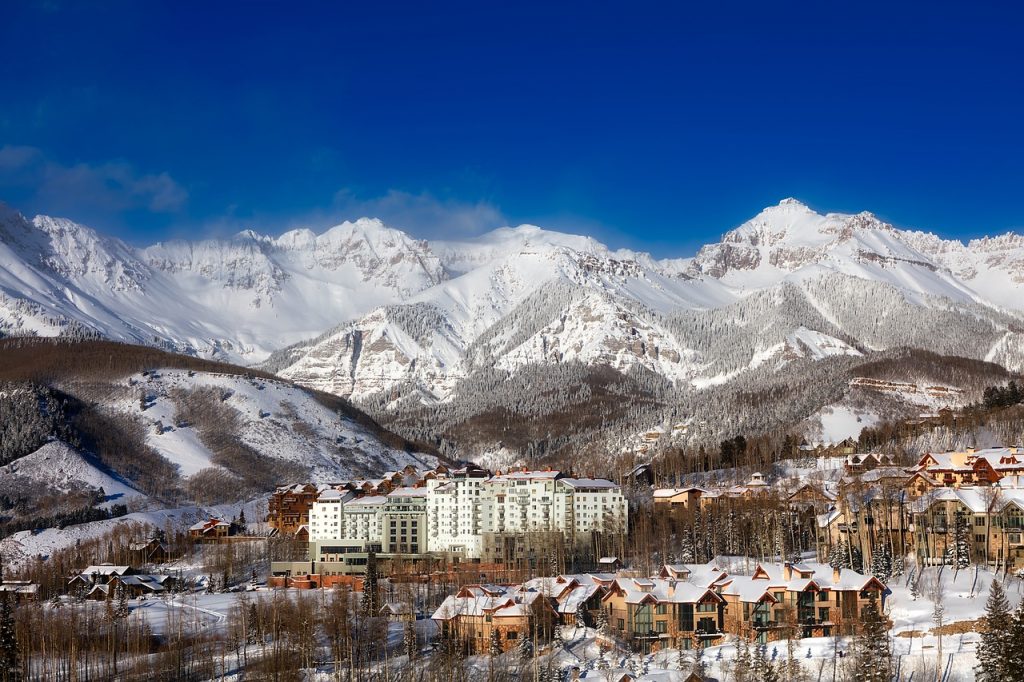 Annual Snowfall – 88.3 Inches
Yearly Snow Forecast – Boulder is just about as close as it gets to being a snow paradise. This snowy city is idyllically located at the very base of the Rocky Mountains perfectly positioning it to get boatloads of white fluffy snow. Boulder is also a great place to live for someone who loves the snow but also craves the sun. Boulder sees an impressive 245 days of sun every year.
Snow-tractions – Boulder is not only a snow lover's paradise, it is also a utopia for ski and snowboarding enthusiasts. Eldora Mountain Resort is a top-notch ski spot that is frequented by locals instead of being overrun with tourists. In addition to their unrivaled ski culture, Boulder is just a hip and fun snowy city in which to reside. Every New Year thousands of people partake in the polar bear plunge, jumping cannonball style into one of Boulder's freezing cold reservoirs. Snowshoeing is also a popular activity in Boulder, and one must not forget the winter-long "Snow Much Fun" light display.
Beyond The Snow – This snowy city has loads to do during other times of the year, too. It's known for its thriving craft beer and restaurant scene, and rich theater culture. Not to mention its plethora of museums and science institutes. Some of the more notable institutes include the Rocky Mountain Institute and the National Snow and Ice Data Center. Boulder is not only a snow enthusiast's dream, it's a nature lover's oasis.
FLAGSTAFF, ARIZONA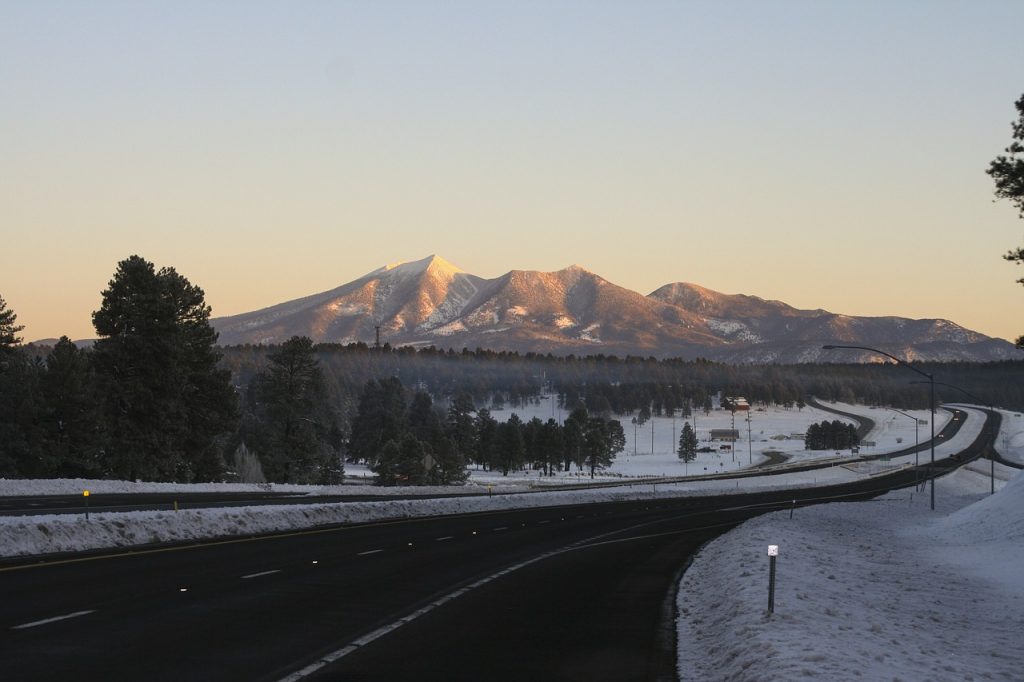 Annual Snowfall – 101.7 Inches
Yearly Snow Forecast – Flagstaff is the snowiest on our snowy cities list. It is positioned slightly north of the very center of Arizona and sits on the very southwestern edge of the Colorado Plateau within the San Francisco Volcano field. It resides at an elevation of an impressive 7,000 feet above sea level just beneath the San Francisco Peaks next to Mount Elden. To put it plainly, Flagstaff's Flag might as well just say "Drop Snow Here." This snowy city sees snowfall beginning in early November and lasting into Mid-April.
Snow-tractions – Considering that snow is so plentiful in Flagstaff, there is no shortage of winter activities in this snowy city. Skiing, Snowboarding, Sledding, Tubing, Snowshoeing, and Snow Biking are all popular in Flagstaff. Arizona Nordic Village is particularly well known for beautiful snowy winter trails that you can easily glide across and take in the magnificent scenery while cross-country skiing, wearing snowshoes, or riding a snow bike. The Arizona Snowbowl is also a popular place to check out.
Beyond The Snow – An interesting thing about Flagstaff is that it is known as Dark Sky City because it has taken specific steps to ensure that light pollution stays at an absolute minimum so that the gorgeous sky littered with lustrous stars overhead can be appreciated in all of its glory. On the art side of things, Flagstaff boasts both the Northern Arizona University's Art Department and the Flagstaff Symphony Orchestra. In the warmer months, there are also endless opportunities to hike, run, cycle, and go camping or even glamping.
Article continues below headlines
---
THE CONCLUSION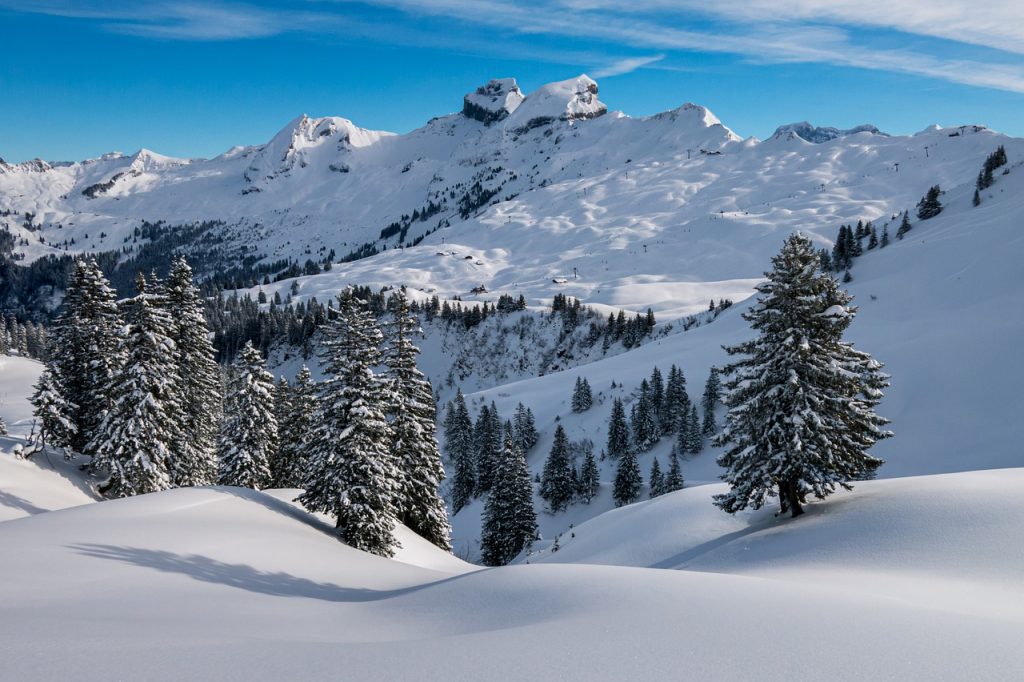 Each and every snow city on our list truly is a representation of what it means to have a culture that not only fully embraces but thrives off of the snow. Whether you like your snow to come in swift bursts or prefer it to accumulate throughout the entire the winter one of the options above is sure to satisfy your snowiest of desires. Bundle up, snuggle in, and get ready to enjoy the fluffy white flakes as they float fervently from the sky above.