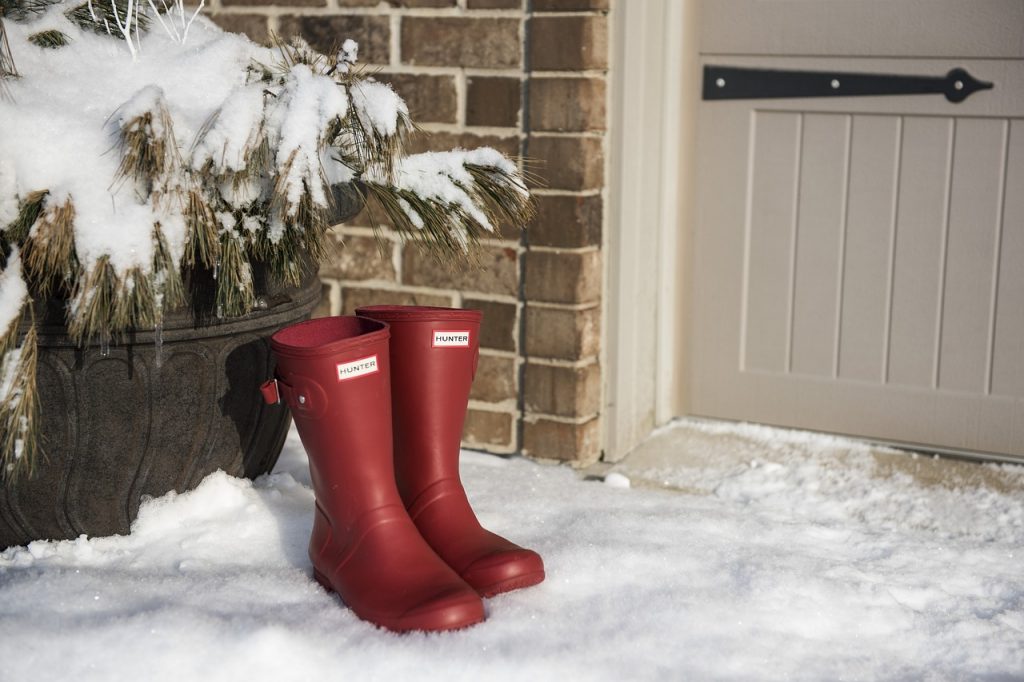 If you happen to live in a place where winter is characterized by frigid temperatures and fervently falling snow, then you are keenly aware that you need to equip yourself with the proper winter weather accessories in order to withstand the icy outdoors. Thus, it goes without saying that snow boots are an absolutely essential thing to have in your winter weather wardrobe.
Snow boots should be a non-negotiable part of your winter wardrobe because they will keep your feet warm and dry as you dig your car out from under the latest blanketing of fluffy white flakes. Not only that, but they will help to ensure that adventure seekers hoping to brave the great outdoors during winter's wicked weather are able to effectively traverse any snow-covered or ice-laden terrain. That being said, we here at Tell Me Best looked far and wide and have found the very best snow boots suitable to keep your feet warm and toasty no matter what winter weather whips your way.
BEST SNOW BOOTS TO KEEP YOU WARM AND DRY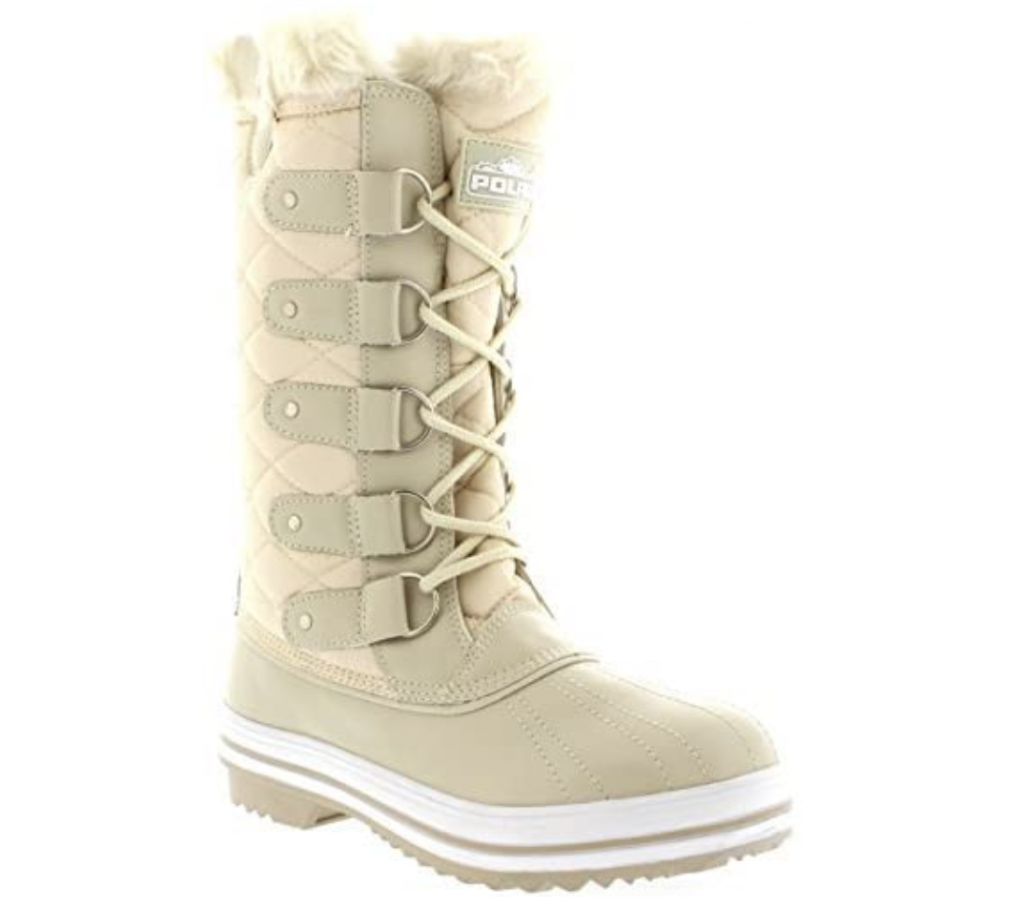 WHY THEY'RE THE BEST – There are no two ways about it, winter is cold. Thus, staying warm while braving the frigid outdoors is absolutely key and these Polar Snow Boots will guarantee that your toes stay nice and toasty. They are made of 100% synthetic materials, with a fully-lined interior and durable rubber soles to ensure that they are entirely waterproof. The Polar Snow Boots are also meant to tackle deeper depths of snow, as they measure 11" in height which, on average, is tall enough to cover one's entire calf. What's also great about these snow boots is that they come in 19 different shades, including more neutral tones like beige, black, and grey that make them suited to pair well with a variety of winter ensembles.
PRICE – $54.99 on Amazon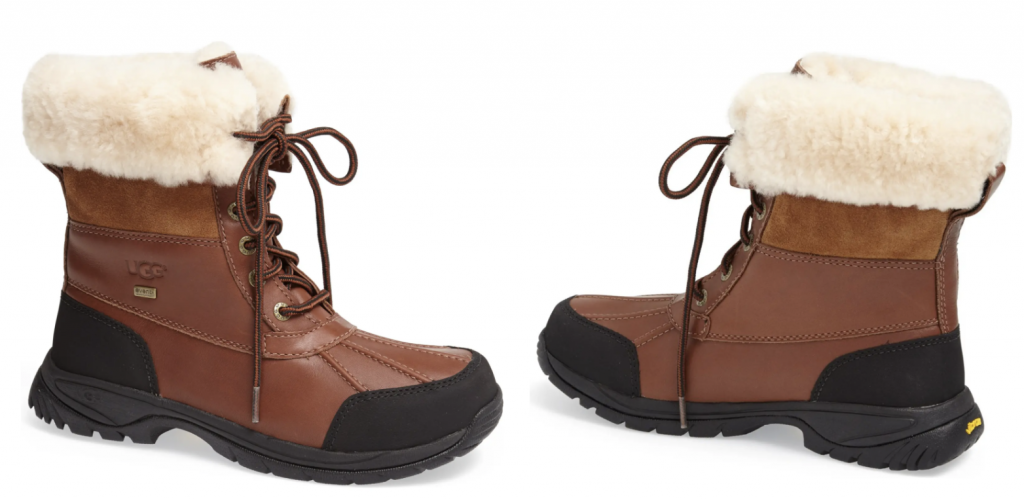 WHY THEY'RE THE BEST – These Ugg snow boots are made to keep you warm and stand up to the harshest of winter elements. They are outfitted with a tough Vibram rubber outsole, with an interior that is characterized by a plush and dense faux fur lining. These boots are not playing any games and are rated to keep your feet warm in temperatures as low as -20 degrees. So if you are akin to sitting on a frozen lake while ice-fishing in search of the day's catch, then these waterproof boots are sure to keep you warm and dry all day long. Conveniently, they also come in shades of brown, black, and metal-grey.
PRICE – $224.95 at Nordstrom
BEST SNOW BOOTS FOR NAVIGATING RUGGED TERRAIN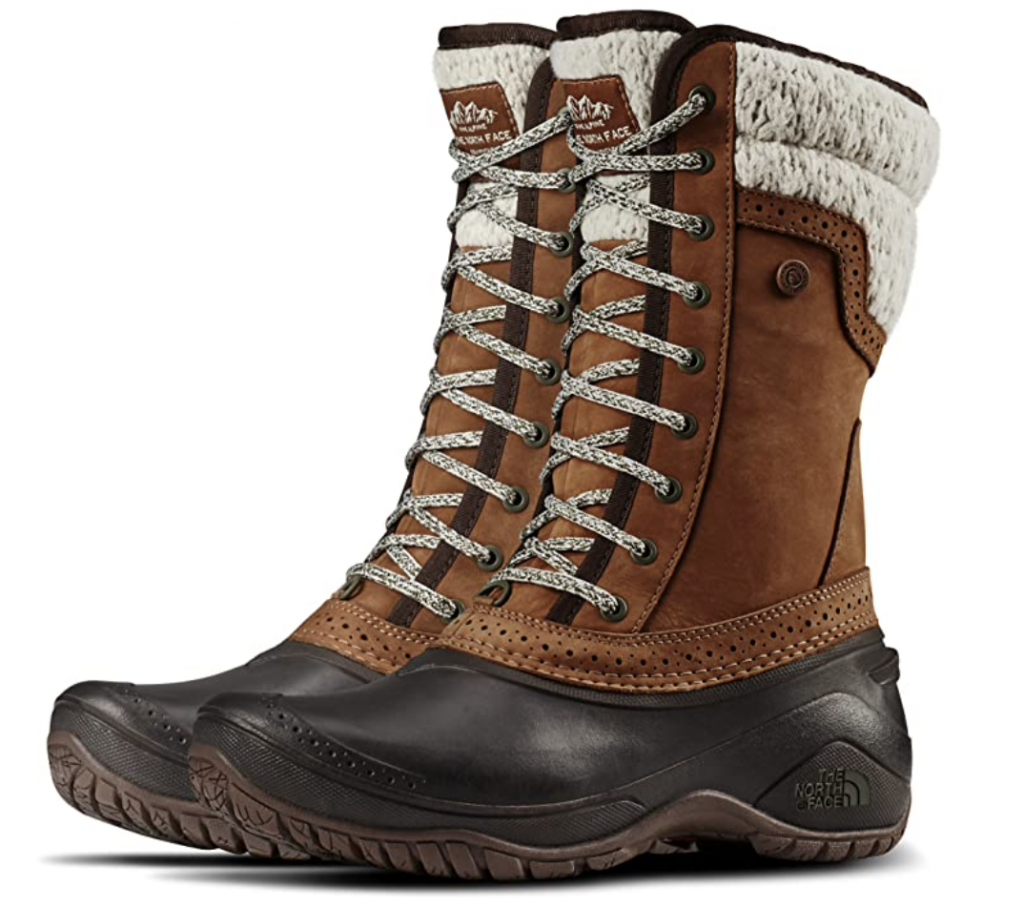 WHY THEY'RE THE BEST – These North Face boots are not only meant to tackle the cold, they are built to traverse some of the most rugged of winter terrain, making them ideal for those who can't help but hike in any season. The non-slip rubber soles were designed to grip the slipperiest of surfaces and can keep you grounded as you scale rocky trails and steep hills. In addition to their superior traction, they are also waterproof. As an added bonus, especially for the more environmentally conscious folk, is that they were made with 100% recycled materials. These snow boots are available in two different shades of brown as well as black.
PRICE – $135.99 on Amazon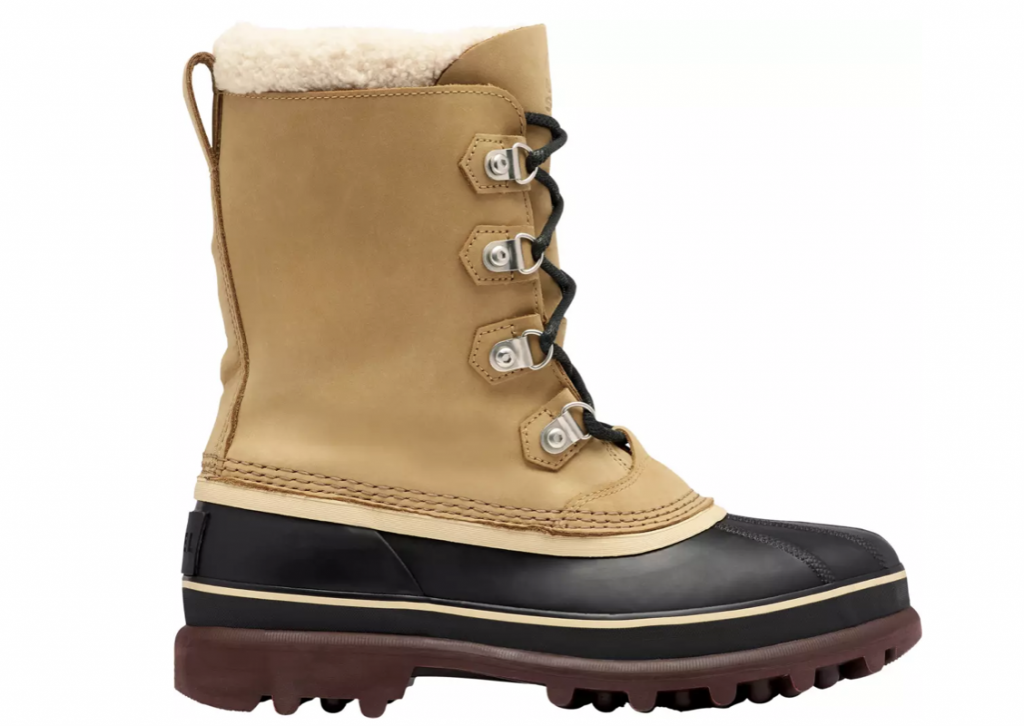 WHY THEY'RE THE BEST – The Sorel snow boots were made with outdoor adventurers in mind. They are characterized by a vulcanized rubber shell and Sorel's proprietary aero-trac non-loading outsole making the boots both waterproof and ideal for scaling more perilous terrain. The interior of these boots are outfitted with a sherpa lining and they are rated to protect your feet even when walking through thick, heavy blowing snow. The only potential downside is that they only come in one color.
PRICE – $179.99 at Dick's Sporting Goods
BEST ALL-AROUND BOOTS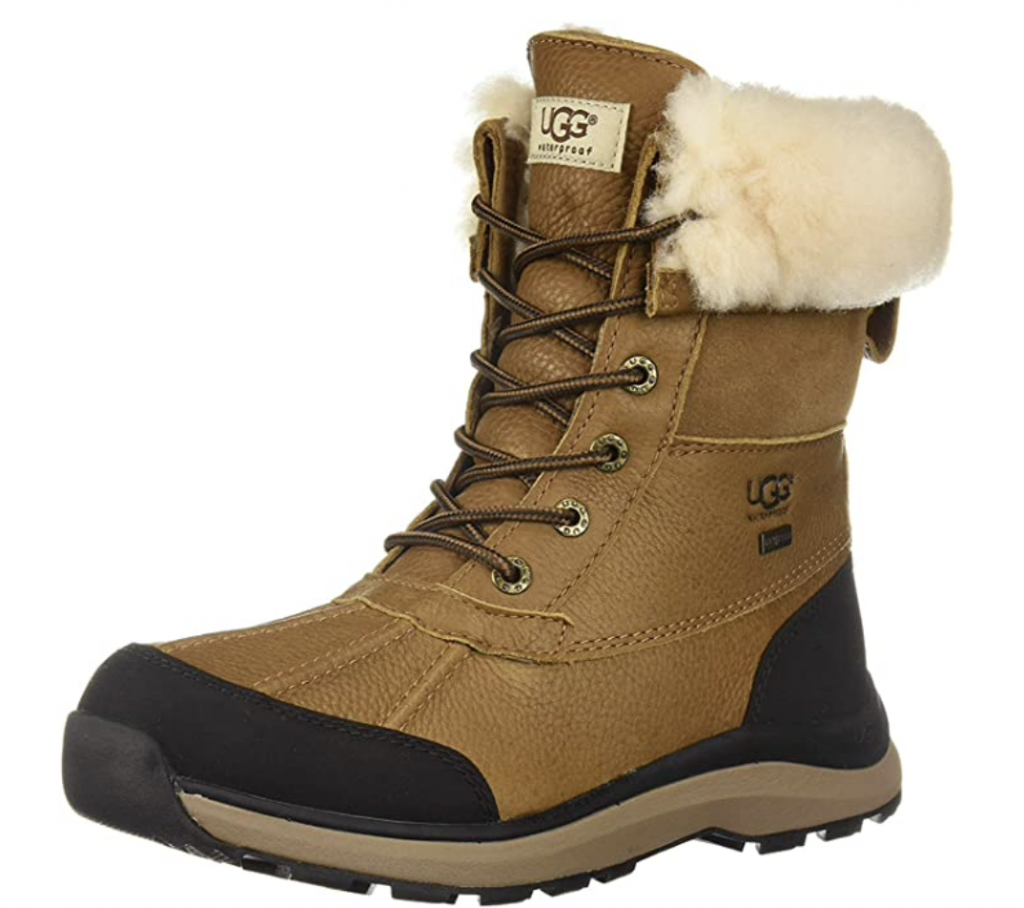 WHY THEY'RE THE BEST – These Ugg snow boots are just all-around great boots. They are perfect for those who are looking for comfort, warmth, waterproofing, and traction all in one boot. They can withstand elements in temperatures as low as -32 degrees and are characterized by a rugged capable leather and rubber exterior lined with cushiony plush faux fur for optimum comfort and capability. They are durable enough to wear on the most unforgiving of hikes and stylish enough to don while walking down streets of the trendiest of cities. They conveniently come in three different shades – stout leather, black, and chestnut.
PRICE – $249.95 on Amazon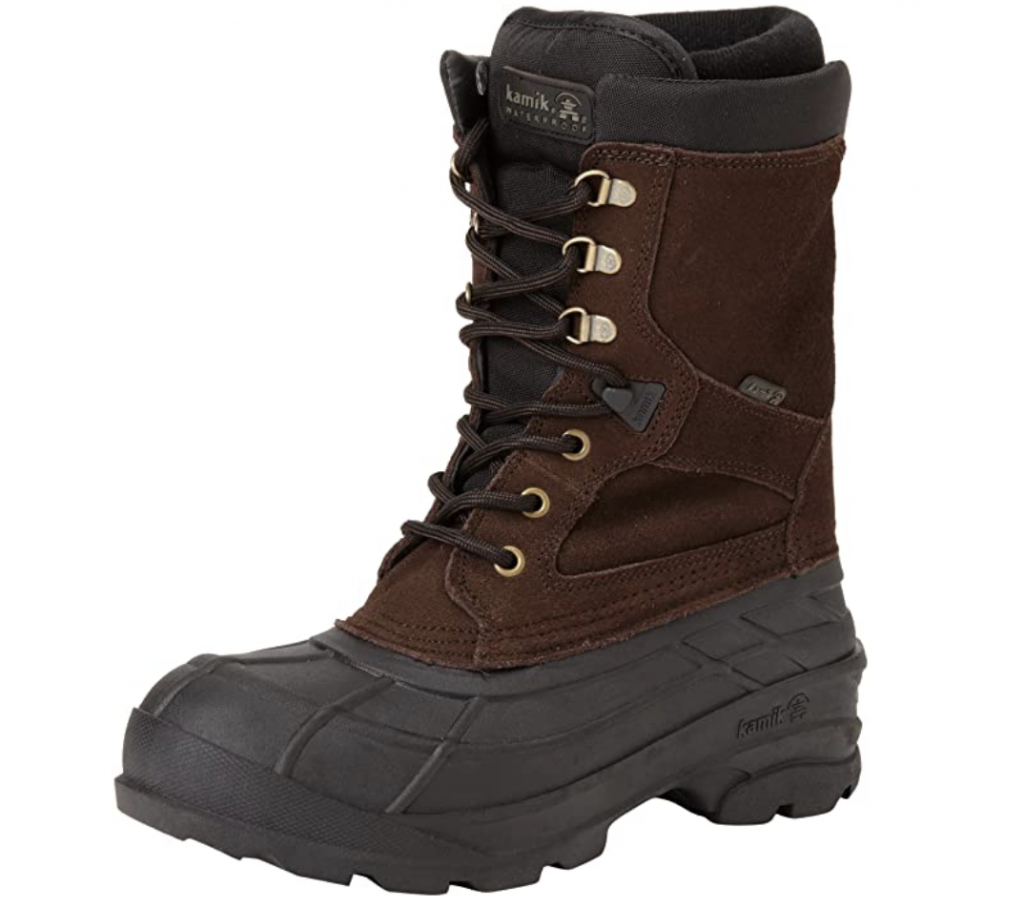 WHY THEY'RE THE BEST – Kamik's Nationplus snow boots are another ideal all-around boot. They were made with high-grade leather that is 100% seem proof to ensure waterproofing. They are rated to handle temperatures as low as -40 degrees. They are also lined with a premium interior that was uniquely crafted to wick away any moisture and keep your feet free of perspiration. Their thick rubber outer shell is also perfect for traversing ultra-rugged landscapes. They come in seven different shades includes a variety of grays, blacks, and browns.
PRICE – $182.66 on Amazon
THE CONCLUSION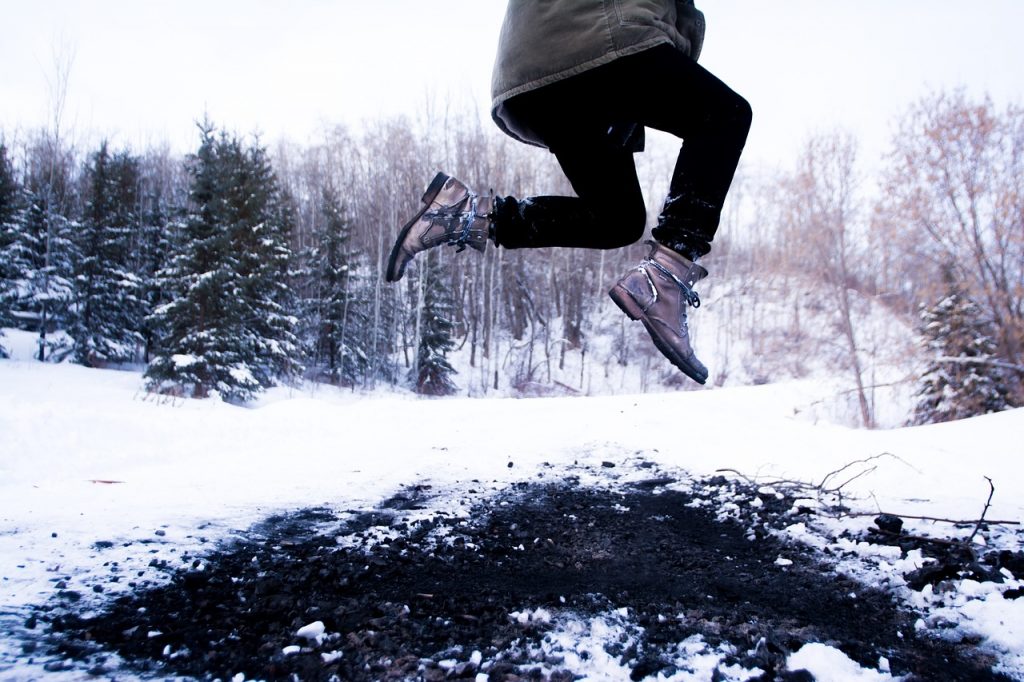 Snow boots are arguably the most important winter wearable to own aside from perhaps a jacket, gloves, hat, socks, thermals, well you get the idea. Snow boots are essential. So, whether you embrace the winter weather in all of its frigid glory by embarking on a winter laden hiking journey, ice-fishing excursions, cold weather camping, or prefer to simply shovel the driveway and head back in for some hot cocoa, the array of snow boots above will aid you in scaling the elements all while keeping you comfortable and warm. Thus, the next time the snow and cold beckon you from your warm domicile you'll be well prepared to tackle the drifts with ease and plow through the wicked wind without even batting an eye. Winter weather will be no match for you when you're outfitted in any of the boots above.