You haven't really shopped until you've shopped at one of the best shopping malls that America has to offer.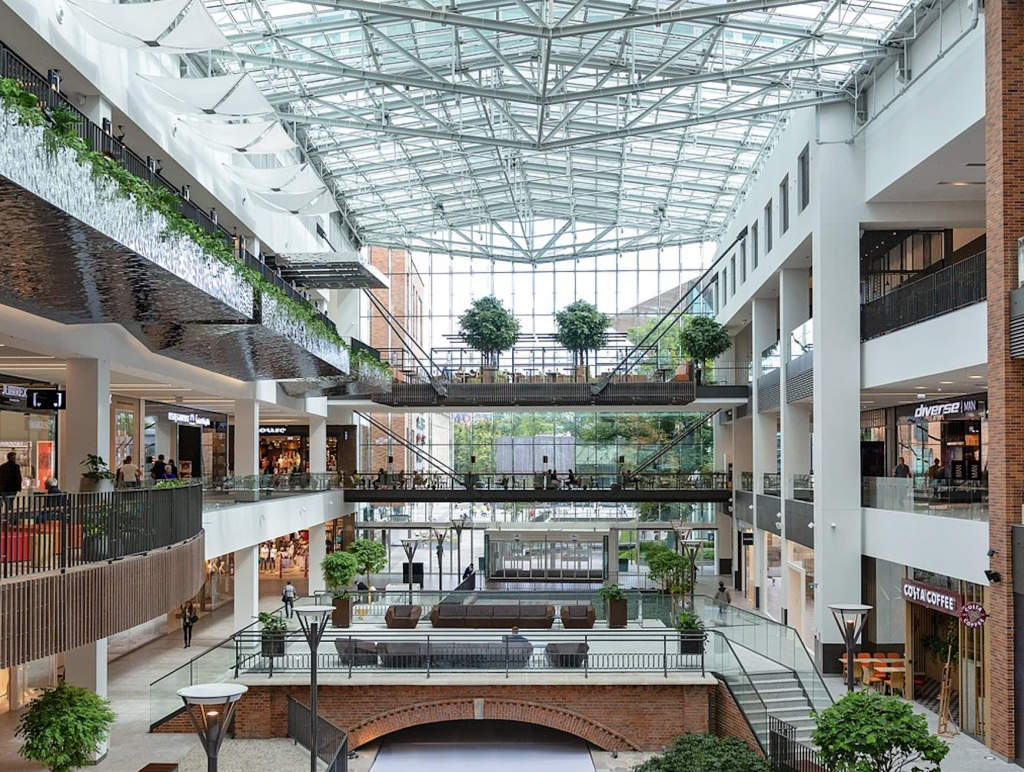 In the United States, we are a country of consumers. No matter what state you find yourself in there is destined to be towns and cities lined with big businesses, small businesses, novelty shops, department stores, restaurants, and various other niche shopping outlets. Then there are the big kahunas. The kings of all that is commerce – shopping malls. Shopping malls turn shopping from an activity to an experience. And the best shopping malls make those experiences memorable and worth coming back for.
It goes without saying that the best shopping malls are filled with some amazing stores. However, the creme of the crop when it comes to shopping would also have to contain some stellar eateries and unique attractions. Luckily, we weeded out the good and better from the absolute best shopping malls. Without further ado, these are our picks for the very best shopping malls America has to offer.
MALL OF AMERICA – BLOOMINGTON, MINNESOTA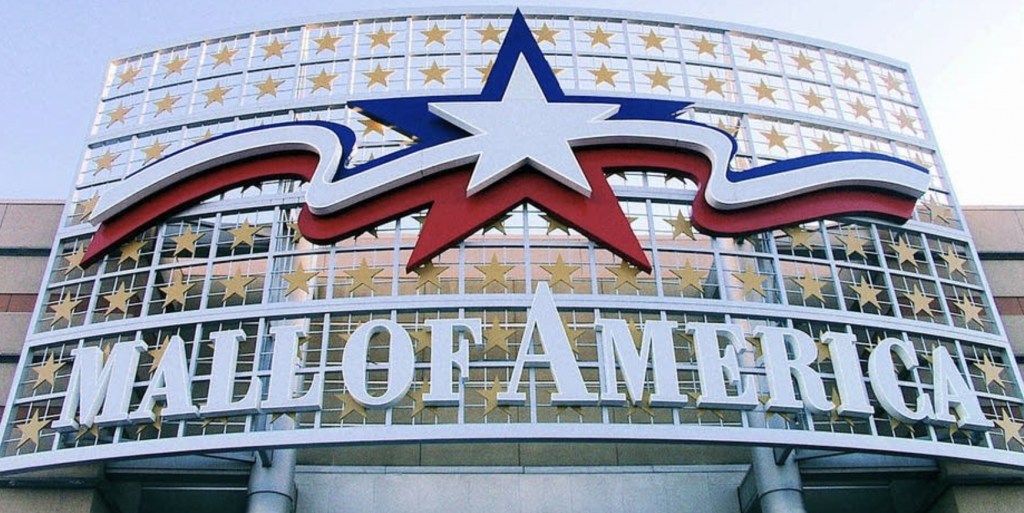 The Mall of America did not garner that title without good reason. Since its opening in 1992, it has held its place as the ninth largest shopping center in the world and the largest in the entire western hemisphere, also making it the largest mall in the entire United States. With upwards of 500 unique stores and 5 million square feet of retail space, this shopping destination is truly a northern midwest gem.
Why You Should Shop Here – The Mall of America has all of the stores one would expect one of the best shopping malls to have, and then some. It is anchored by two mall staples- Nordstrom and Macy's – which are both supported by a slew of other niche clothing outlets. In the electronics department, figureheads like Apple, GameStop, and Peloton call the super-structure home. For the kids, there is the Nickelodeon Toy Store, Build-A-Bear Workshop, and the Crayola Crayon Factory store, amid a slew of other novelty shops. If you happen to be looking for a new mattress then you'll be pleased to find the likes of premium mattress retailers like Casper, Purple, and Sleep Number all in onc place.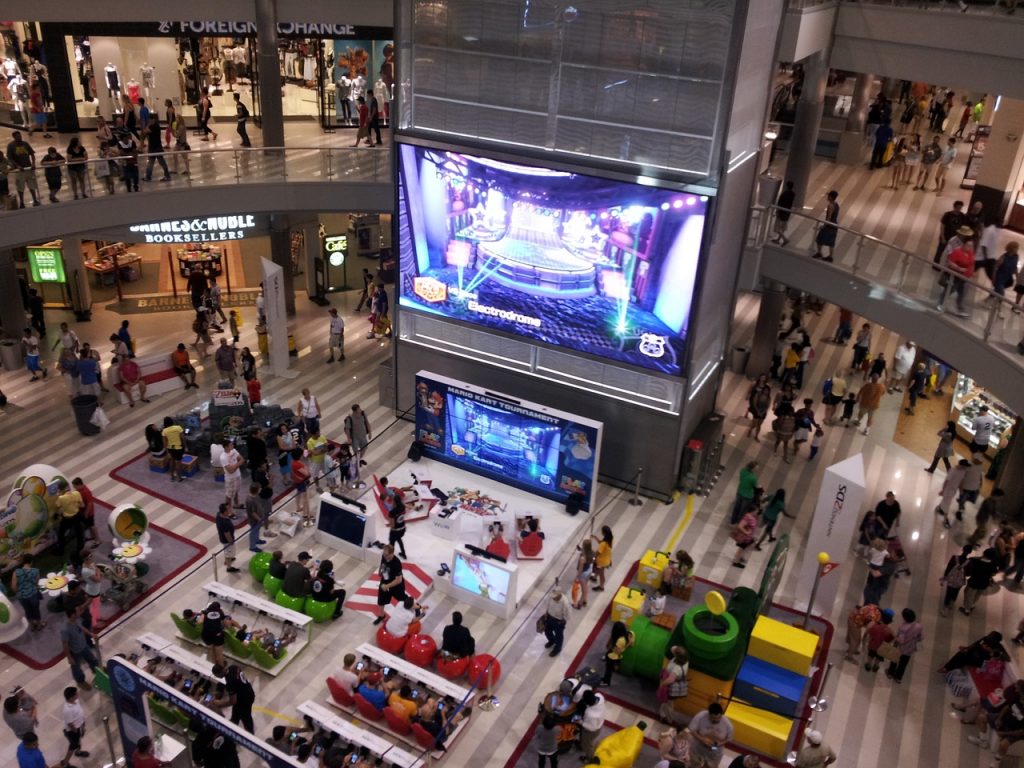 One must not overlook the dining at this mall, either! Popular chain restaurants like Rainforest Cafe and the Sugar Factory are in abundance. There are plenty of higher-end options to choose from, too. Wahlburgers, Twin City Grill, and Mashu Sushi & Robato are all well worth trying.
Must See Mall Attractions – The shopping and dining are on point at the Mall of America, but the attractions are truly what take this behemoth retail structure and put it in the category of one of the best shopping malls there are. Some noteworthy highlights to check out include Nickelodeon Universe, the Crayola Experience, and Sea Life Aquarium. Perhaps one of the most unique and worthwhile experiences to partake in at this mall is the Flyover America attraction. Flyover America is a simulation experience that takes you over some of the United States' most breathtaking vistas.
SAW GRASS MILLS MALL – SUNRISE, FLORIDA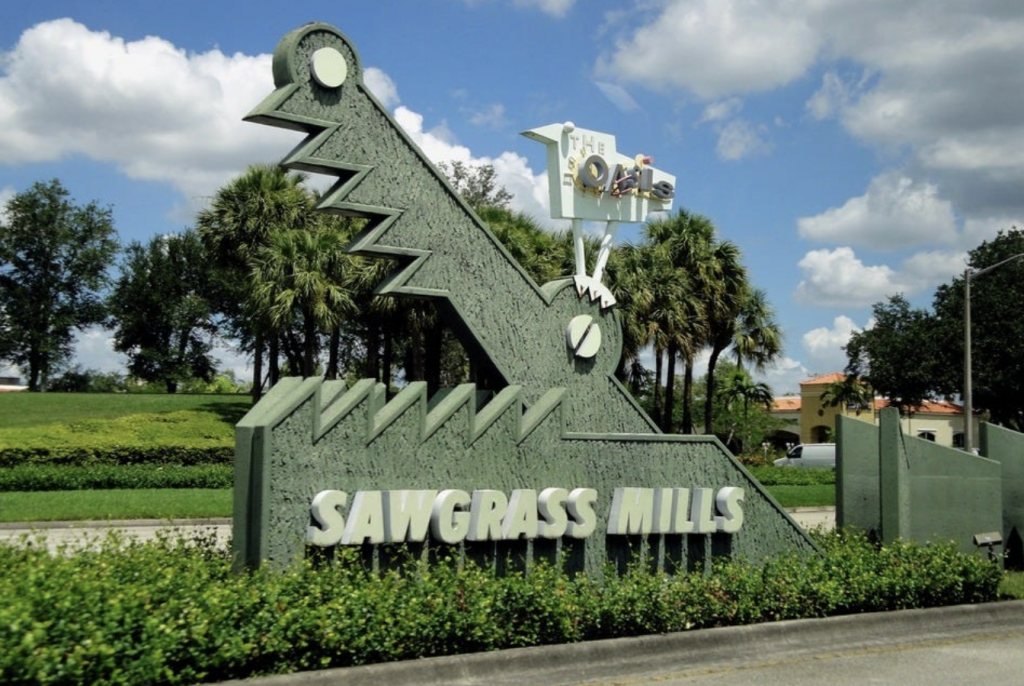 Florida is one of the nation's most picturesque states, making it a prime location to house one of the country's best shopping malls. Saw Grass Mills Mall is a Simon-owned property sporting a list of top-tier outlets that reflect the upscale reputation that Simon malls boast. Shoppers will be enthralled with over 350 different unique retail shops spread out over nearly 2.5 million square feet.
Why You Should Shop Here – Saw Grass Mills is known for the killer deals that you'll find at its luxury vendors because of its outlet designation. Visitors should make it a point to check out Nordstrom Rack, Last Call by Neiman Marcus, Lulu Lemon, For All Mankind, Bloomingdales: The Outlet Store, Nike, Adidas, and Burberry. And those recommendations are really just scratching the surface.
Dining options include quick grab-and-go joints like Chipotle, Burger King, and Nathan's Hot dogs. Guest will also find plenty of popular chains like Shake Shack, Seasons 52, and California Pizza Kitchen. There are a few niche dining options thrown in for good measure, too.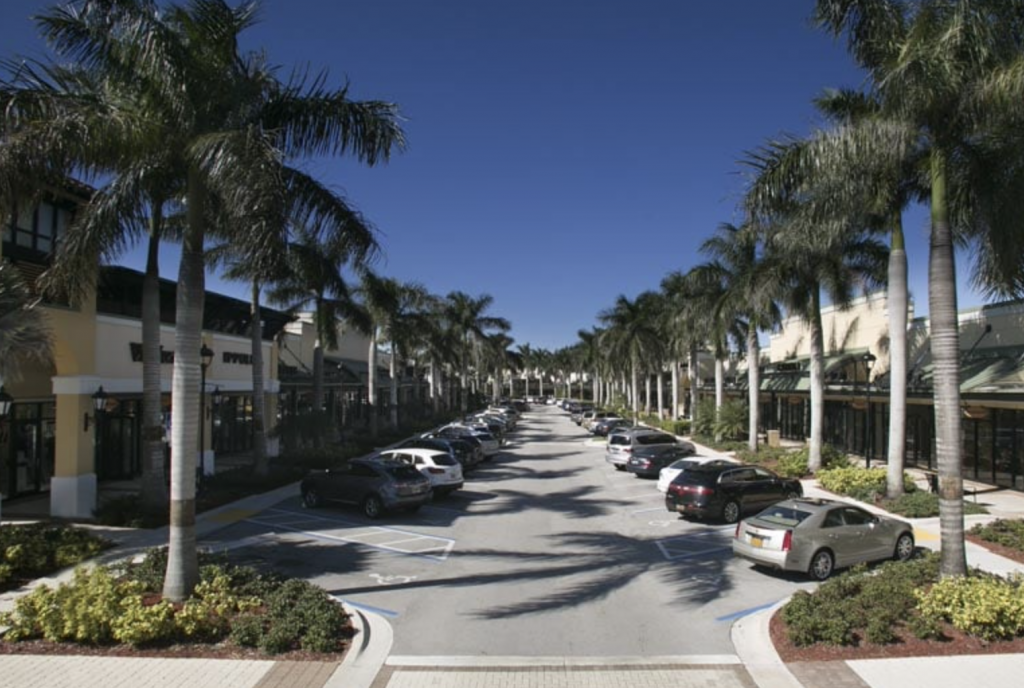 Must See Mall Attractions – This Mall's biggest attraction, outside of some stellar shopping is its movie theater. Being one of the best shopping malls, Saw Grass Mills is home to a Regal Imax Theater. Watching your most-anticipated flick in Imax in itself is worth the trip to Saw Grass Mills if you happen to be close by.
AMERICAN DREAM MALL – EAST RUTHERFORD, NEW JERSEY (MEADOWLANDS COMPLEX)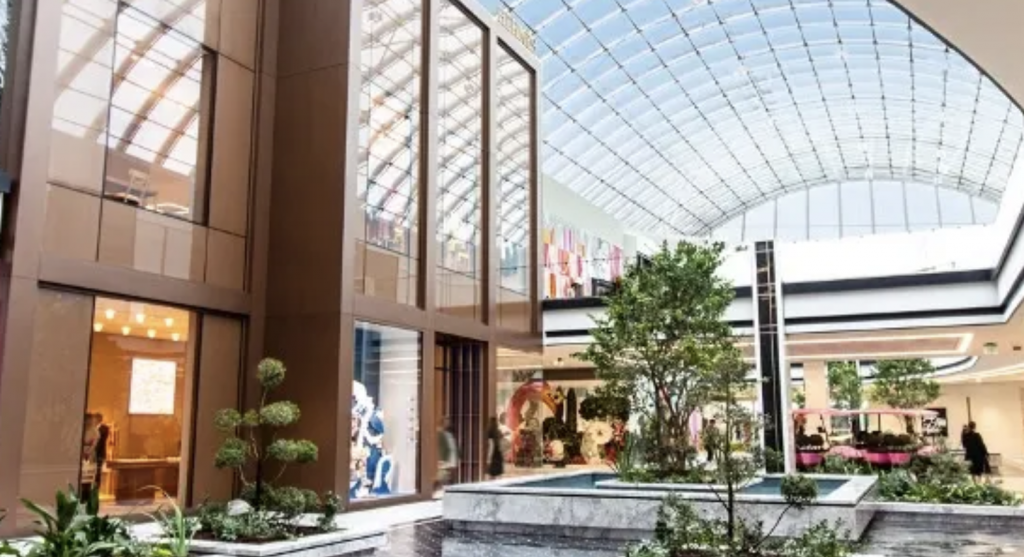 Bringing the American Dream Mall to life officially began in 1994. However, due to various roadblocks, the Dream Mall didn't see the light of day until 2020, a mere weeks before the official pandemic-induced nationwide lockdown was instituted. But it has since been reopened, and this mall was truly a dream worth waiting for. This mall boasts over 450 retail shops, 100 plus eateries, and upwards of 15 unique attractions.
Why You Should Shop Here – Visitors will be amazed at all the stores found inside one of the best shopping malls. Inside the mall, on what is known as The Avenue, guests will discover all the luxury retail staples. The likes of Saks Fifth Avenue, Hermès, and Tiffany & Co. line the walk, along with so many others. Shoppers will be made to feel like they are strolling down Manhattan's Fifth Avenue itself (minus that Plaza Hotel and Central Park, that is).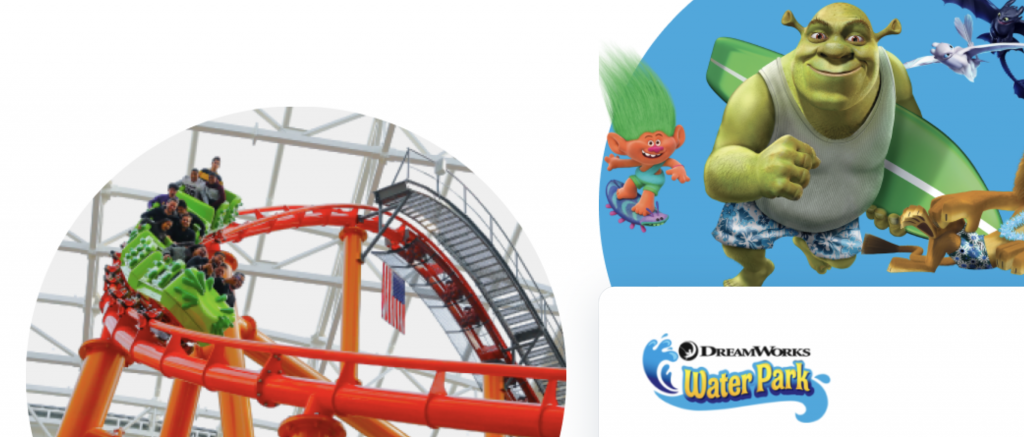 Every other store you can likely think of can also be found at this mall. From apparel to electronics and more, this mall may just have everything. In fact, many may be surprised and overjoyed to find that even a once-gone Toys R Us has reappeared inside this very shopping structure. That alone should strike a nostalgia chord or two.
Must See Mall Attractions – The attractions found inside this mall will absolutely floor you. We'd be here all day getting into the nitty-gritty of each. However, a few must-sees include the Dream Works Water Park, Angry Birds Mini Golf, Nickelodeon Universe Theme Park, Legoland Discovery Center, and Dream Wheel Ferris wheel by Skyviews.  
ALA MOANA CENTER – HONOLULU, HAWAII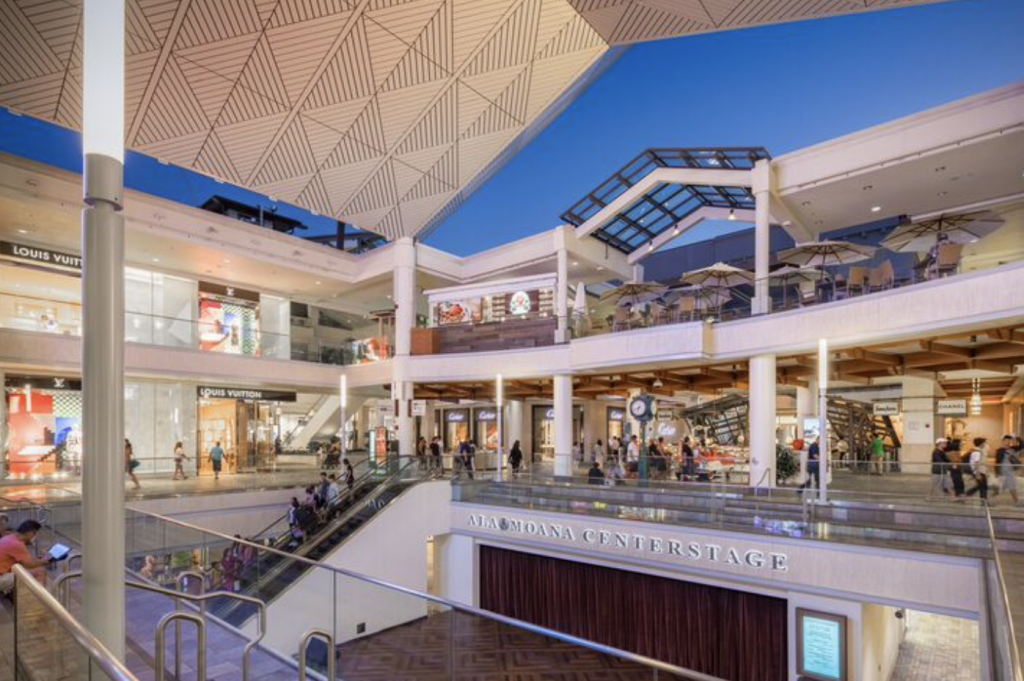 Ala Moana is a mall unlike any other. In fact, it is not a mall, in the traditional sense at all. It is an open-air shopping oasis. That alone makes it one of the best shopping malls to visit. The fact that it is also the world's largest outdoor shopping mall only adds to the shopping euphoria it naturally exudes. Combined there are over 350 stores, restaurants, and attractions that define this mall. All of which are spread out over a sprawling 2.4 million square feet.
Why You Should Shop Here – It's outside and it's Hawaii. Those two things alone make this Honolulu shopping mall a destination unto itself, but Ala Moana is also chocked full of almost any store you could ever want or need to visit. What's also really nice about Ala Moana is that it hosts events throughout the year that showcase local small business vendors by allocating dedicated retail space through which those vendors can feature and sell their goods.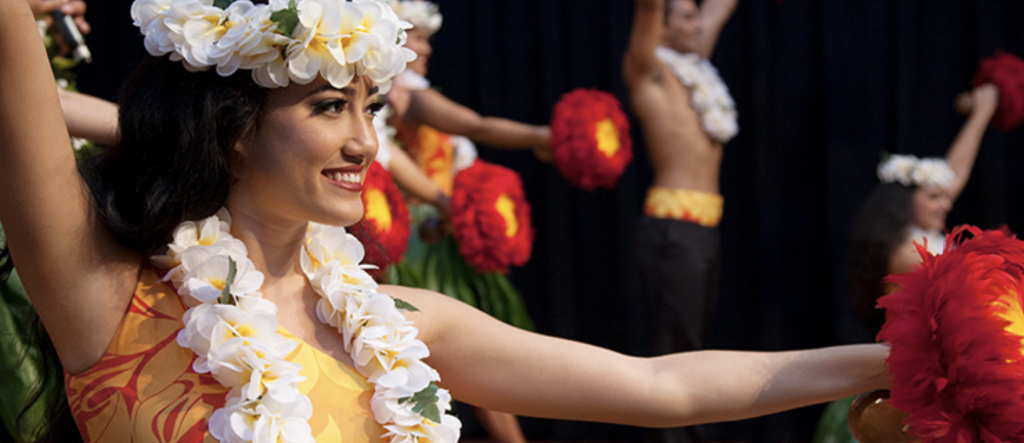 Must-See Mall Attractions – Ala Moana is very intertwined with its local community. Hence, a lot of its noteworthy attractions and events are reflective of such. At the time of publishing, Shoppers can relish in the performances of the Saint Patrick School Choir, the Royal Hawaiian Band, and Kūhai Hālau o Kalikolauʻōlenaokalani pā ʻōlapa kahiko Hula Show.
THE GROVE – LOS ANGELES, CALIFORNIA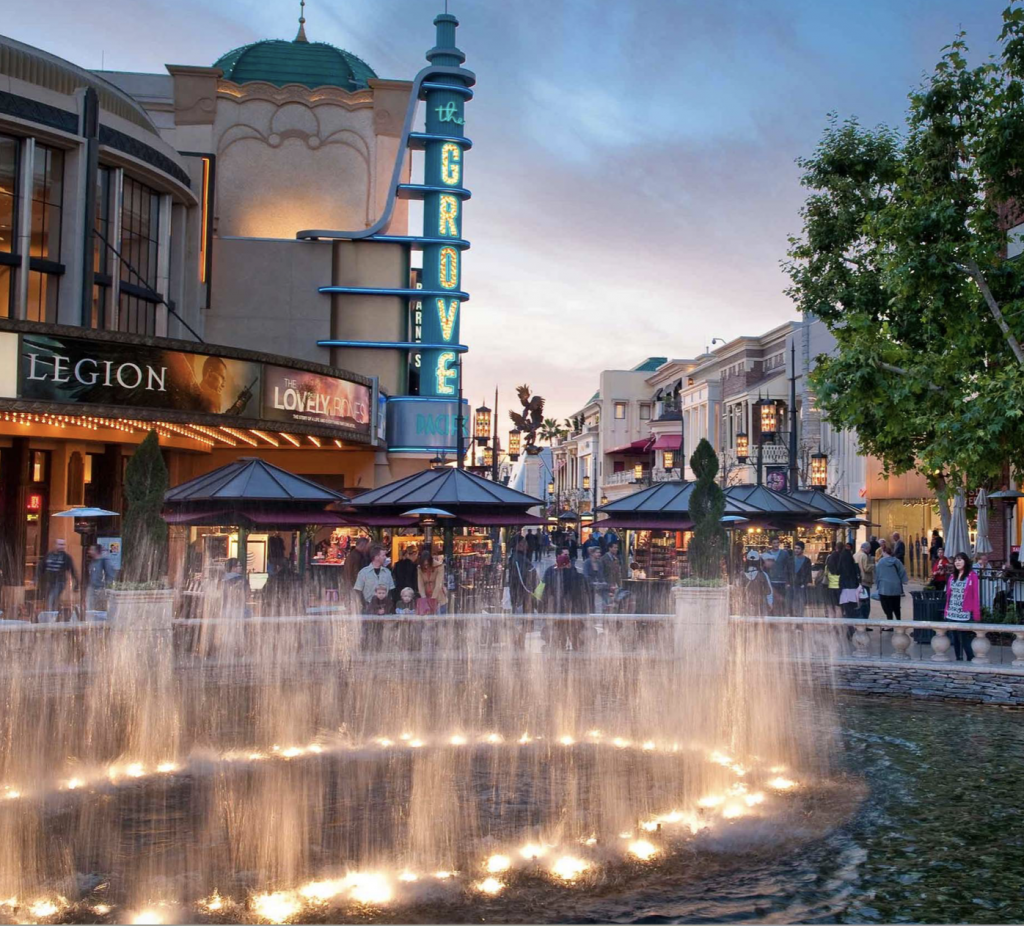 Once an orchard, plant nursery, and dairy farm, The Grove was repurposed to become one of Los Angeles' finest shopping destinations. Being one of the best shopping malls the United States has to offer, The Grove is characterized by a plethora of high-end shops and some super-delicious food. It's also a famous celebrity hot spot for those looking to potentially be star-struck.
Why You Should Shop Here – The Grove is chock full of what would be considered flagship stores at other malls. The likes of Nordstrom, Apple, Nike, Pottery Barn, American Girl, Micheal Kors, and many others line this shopping structure's open-air streets. Dominique Ansel, The Whisper Lounge, and La Piazza are some amazing dining options to try out at The Grove, as well.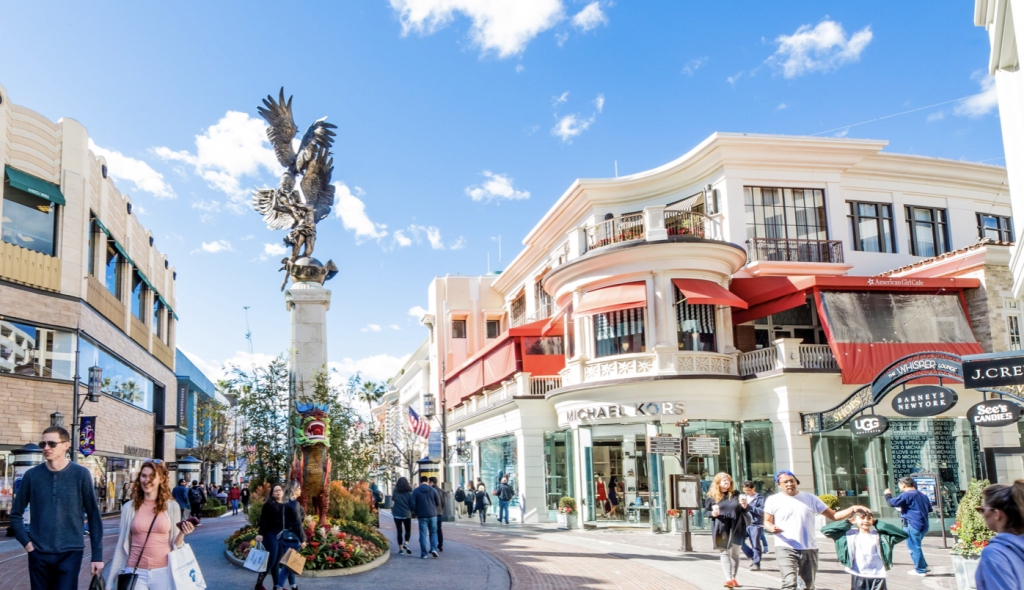 Must-See Mall Attractions – The Original Famers Market is a must-visit, as it pays homage to The Grove's rich agricultural history. The movie theater is also a nice option to take advantage of when you are in the mood to experience some fine cinema. Also, if you happen to visit The Grove during the holidays, make sure to take a look at their annual Christmas Tree brilliantly lit up to the nines.
THE CONCLUSION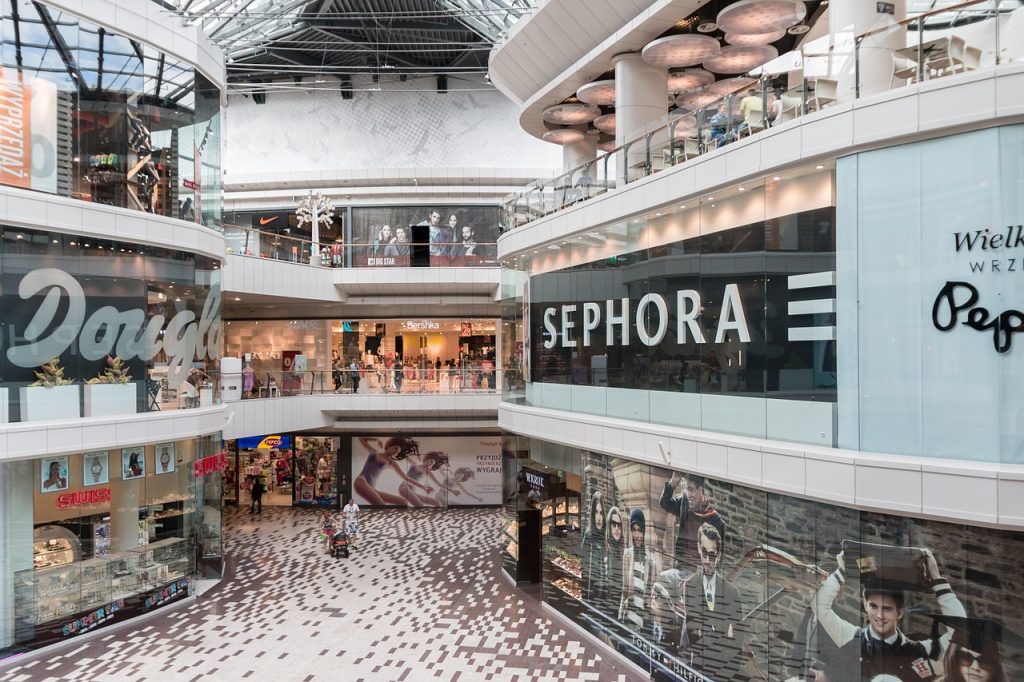 When the urge to shop strikes you and not just any old mall will do, then refer to our recommendations above. Some other noteworthy best shopping malls just shy of making our list include King Of Prussia Mall, Fashion Square Mall, Palisades Center Mall, Tysons Corner Center, and Destiny USA Mall. Now all that's left to do is shop to your heart's content.
---