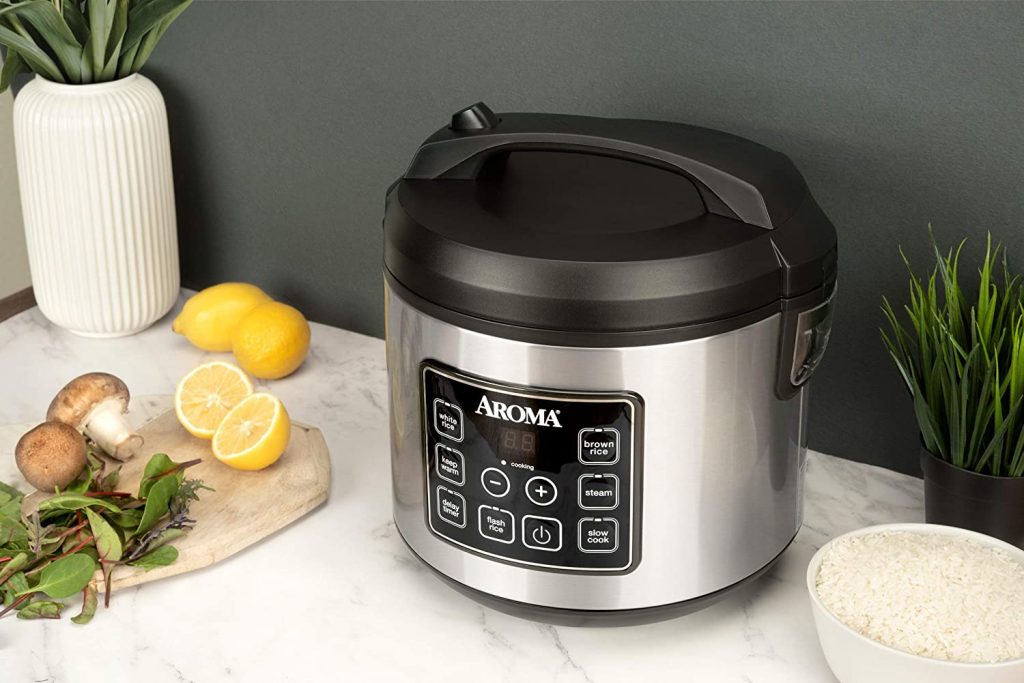 It is one of the most widely consumed foods on the planet. But it can also be one of the most finicky foods to cook. We are talking about rice and the reason for its expansive reach is that it's an inexpensive food, there are a number of different things you can do with it, and, for the most part, it doesn't take a long time to make. So, why would you need a rice cooker?
What looks to be a pretty simple cook can actually turn out to be a little more troublesome than anticipated. Getting rice just right can sometimes turn into a math equation. You have your exact measurements of rice and water; you have to have the correct ratio of rice to water as well. You need to understand your heat levels and your cook time has to be spot on. A good rice cooker can help with all of that.
By adding this appliance to your cooking arsenal, you will no longer have to find yourself standing watch over your boiling pot of rice. You won't have to go back to it time after time to check your rice, trying to figure out if you're overcooking it or undercooking it. Rice can be a temperamental sort and getting that perfect fluffy rice while looking easy, can be quite frustrating at times. A good rice cooker can make your cooking life less stressful which will also free you up to take on other kitchen cooking duties without worry.
Don't get us wrong. No doubt there are plenty of you out there who have rice cooking down to a science. Pour the rice into a pot, rinse it to get rid of all the unwanted crud, add your cooking water, bring it to a good boil, then turn down the heat and let it cook. See? Easy as one, two, three.
Many times, though, something goes wrong between those steps. A quality rice cooker will take away any guesswork and remove the effort you need to cook that perfect pot of fluffy white rice. No longer will you have to deal with mushy rice. No longer will you have to chew on crunchy, half-done rice. A decent rice cooker will do the trick with a single push of a button. A real good one will take things to the next level.
So, if cooking rice isn't your thing, we at TMB are here to help. We have found a number of great options that we think you may benefit from if you wish to add one to your cooking regimen. We based these on price and customer reviews. Give them a look and see what you think.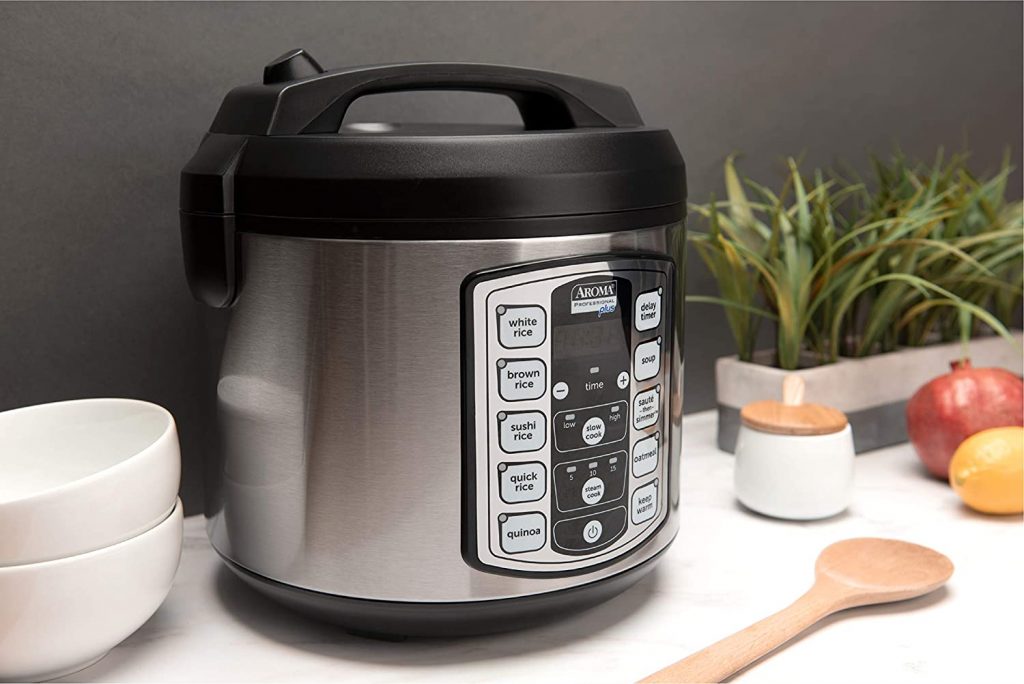 WHY WE LIKE IT – The Aroma Housewares is one of the top-rated cookers on the market. This is a multi-functional cooker that can cook from 4 to 20 cups of rice, so it can handle any size family you may have.
Want to cook even more while your rice is cooking? This one also comes with a built-in steam function so while the rice is cooking, you can steam vegetables or even meat above the rice. Easy to use, the it has simple buttons for white rice and brown rice. It also has functions that include steam, keep warm, flash cook, and slow cook.
Aroma Housewares also offers an upgraded version of their cooker. For only a few bucks more, the professional version not only has functions for white and brown rice, but it also has functions for sushi rice, quick rice, quinoa, soup, sauté then simmer, and even oatmeal. This unit also can cook up to 20-cups of rice.
PRICE – $37.99 on Amazon. If you want the Professional cooker, it goes for $44.99 on Amazon.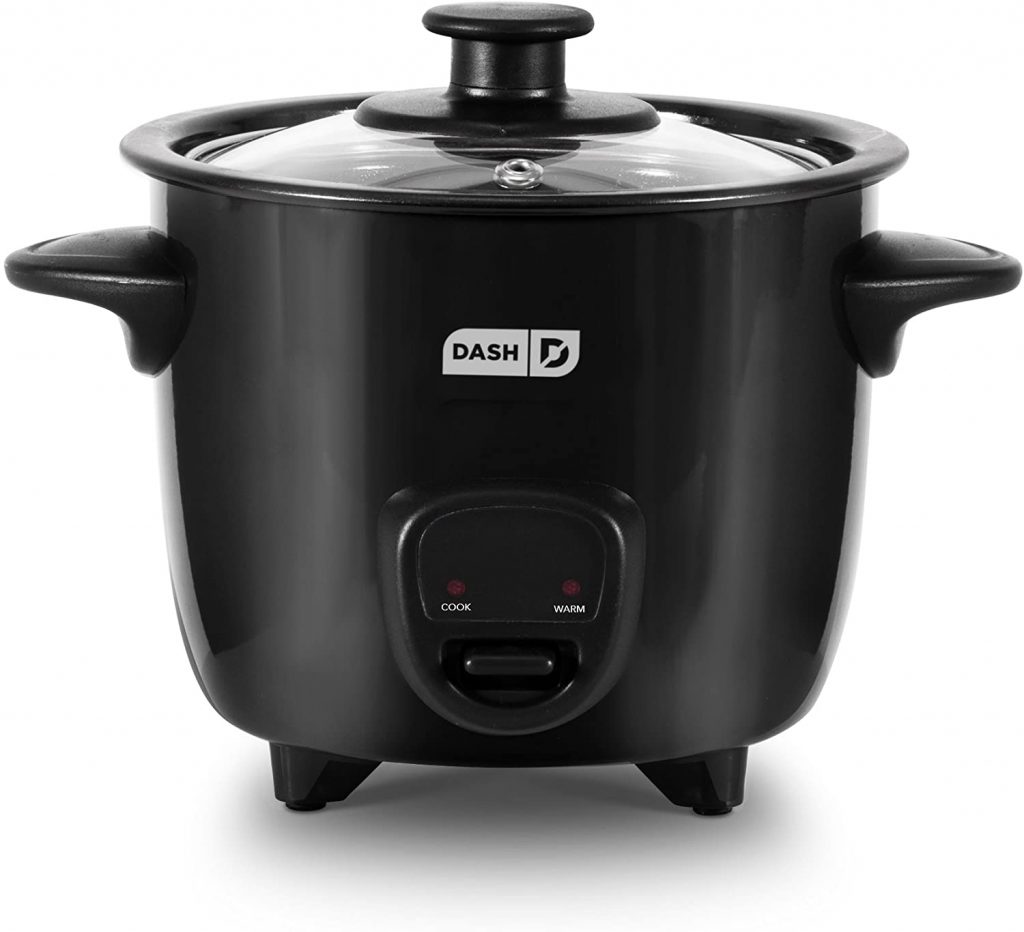 WHY WE LIKE IT – Cooking for just you and your partner? The Dash Mini is a perfect choice. This cooker is small in stature, holding a 2-cup capacity so there isn't anything extra. The Dash Mini comes with a mixing paddle and measuring cup so basically, you just set it and forget it.
Article continues below headlines
---
This device has two simple functions. Cook and keep warm. In less than 20 minutes you can have a nice small pot of fluffy rice. The Dash Mini is perfect for college life, a small kitchen lacking in counter space, or even if you're out in your camper or RV.
PRICE – $24.99 on Amazon.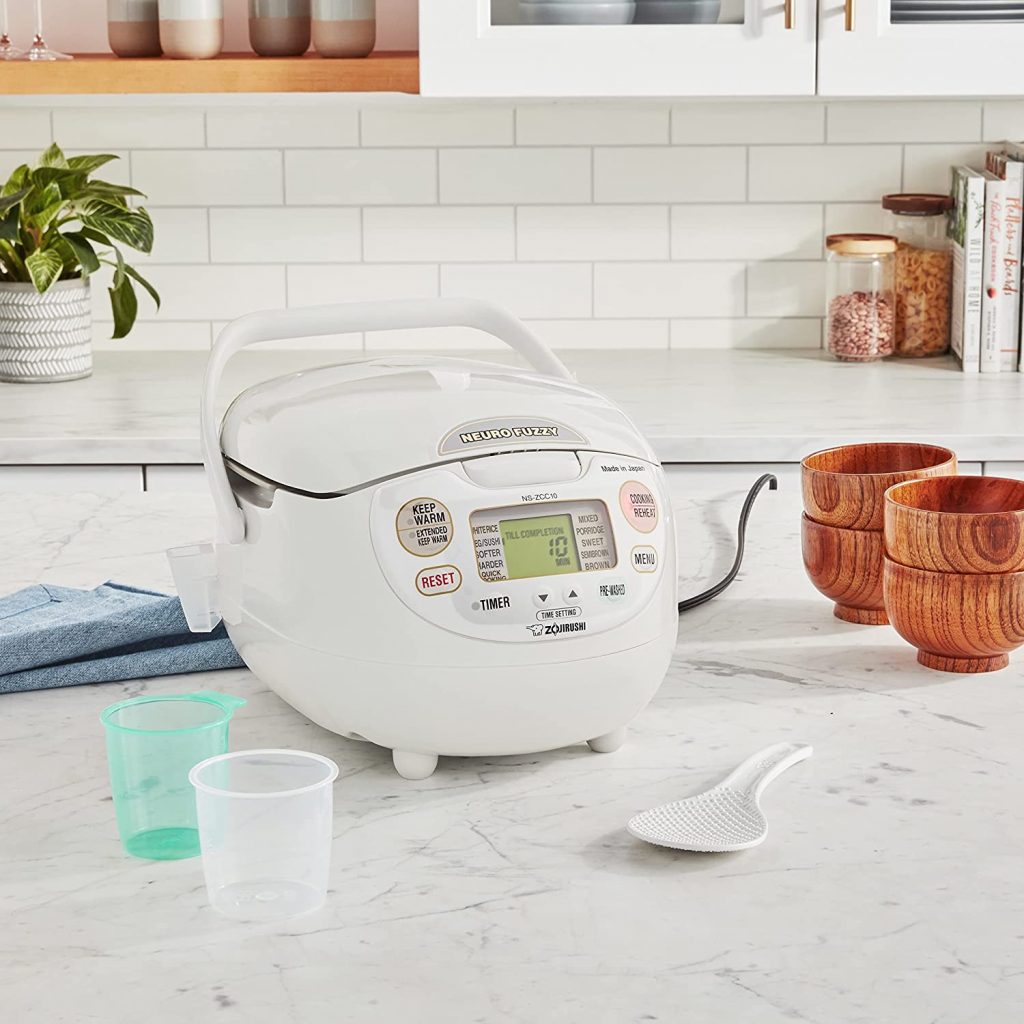 WHY WE LIKE IT – This is the priciest option you'll find on our list, but it sure is worth the cost. The Neuro Fuzzy (how can you not love the name?) offers a 5-1/2 cup capacity of perfect rice.
Its LCD readout is both a clock and timer and offers menu settings for just about any style of rice. They include white and brown rice, sushi, softer or harder rice, mixed rice, porridge, semi-brown, and quick cooking. Also included are 2 measuring cups, a non-stick rice scooper, and a rice spoon holder.
The price may cause you to feel a bit faint, but the final product will make you smile.
PRICE – $179.00 on Amazon.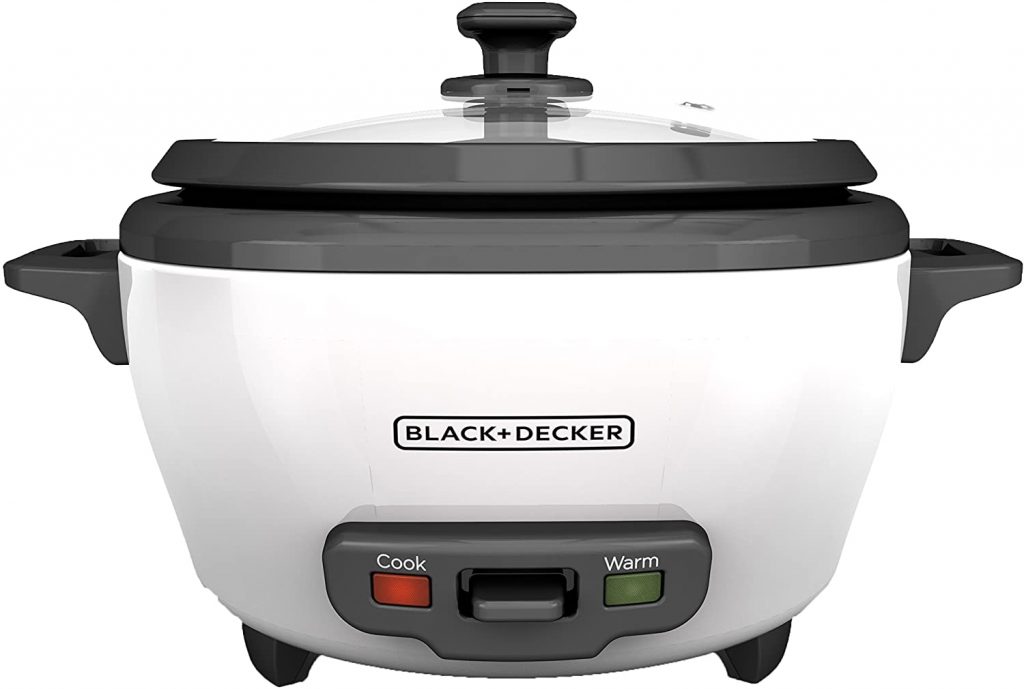 WHY WE LIKE IT – Not sure why, but it always seems to be surprising to see the Black+Decker name attributed to cooking appliances. Here we thought tools were their game.
This Black+Decker is much like the Dash Mini in its design, though bigger in stature. The B+D holds up to 6-cups of rice and is controlled by one button with two options – cook or warm. B+D also comes with a steaming basket in case you want to cook more with your rice. They also give you a measuring cup and spoon.
PRICE – $18.95 on Amazon.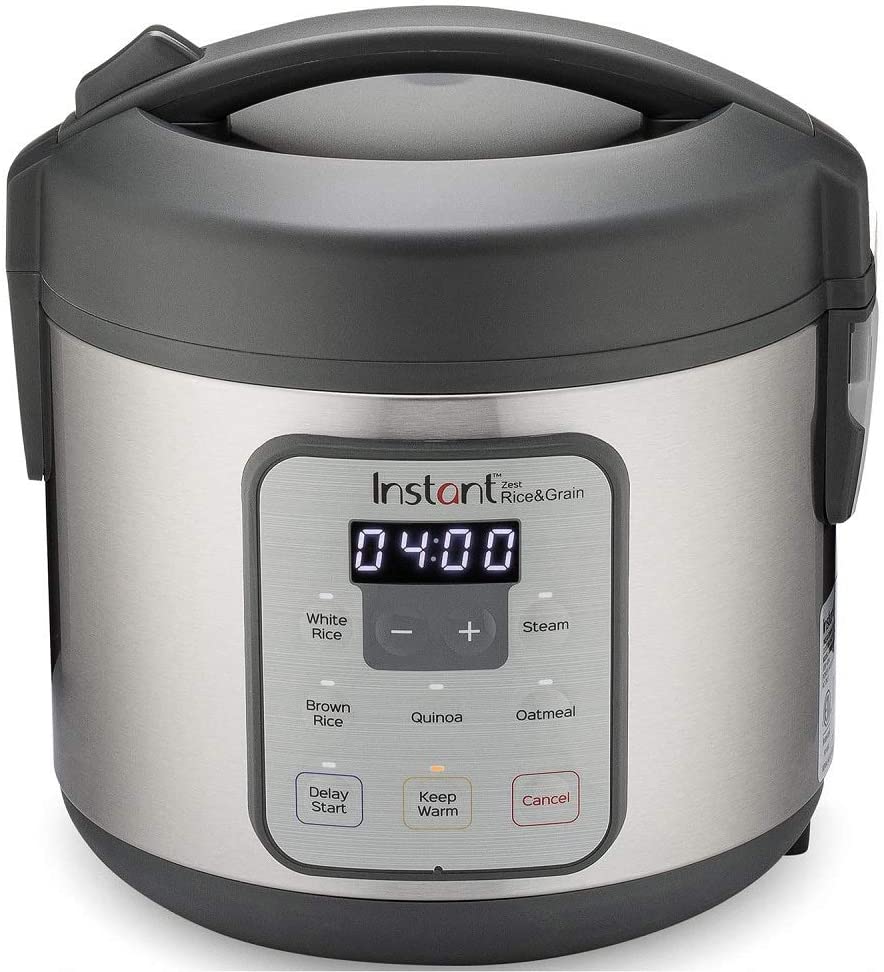 WHY WE LIKE IT – Another solid option that has an 8-cup capacity. The Instant Pot has four smart programs for one-touch cooking that include white rice, brown rice, quinoa, and oatmeal. It comes equipped with a steaming tray for your veggies or whatever else you wish to steam.
If you don't wish to cook right away, you have a delay start button and if you wish to keep things warm, the warmer button is there as well.
PRICE – $39.00 on Amazon.
FINALLY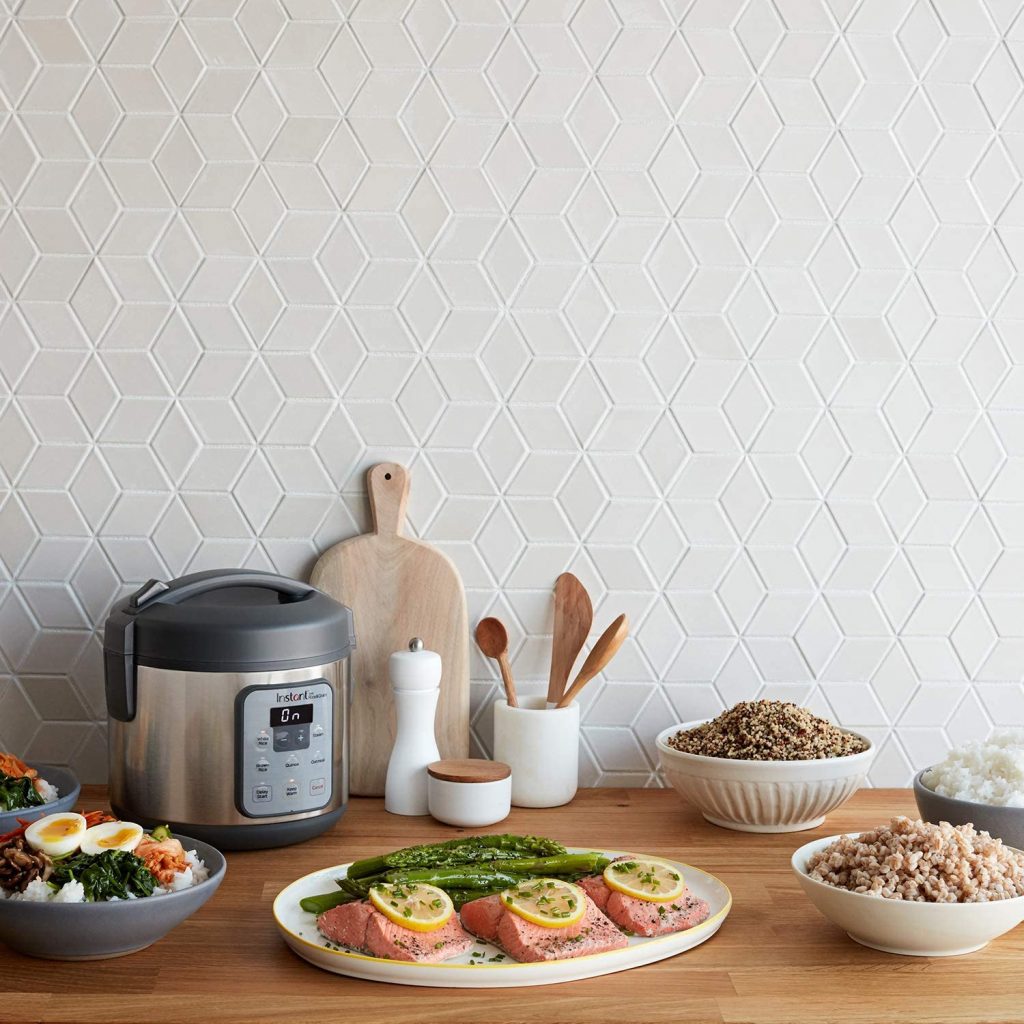 Why go to all the trouble of cooking rice on your own. Take all the guesswork out of it and grab yourself an appliance that can do all the cooking for you. Your rice will always be fluff and perfect and if you wish to cook a complete meal while your rice is cooking, most of the above cookers include steaming pans.
Christmas is coming, folks. Why not add one of these to your list?