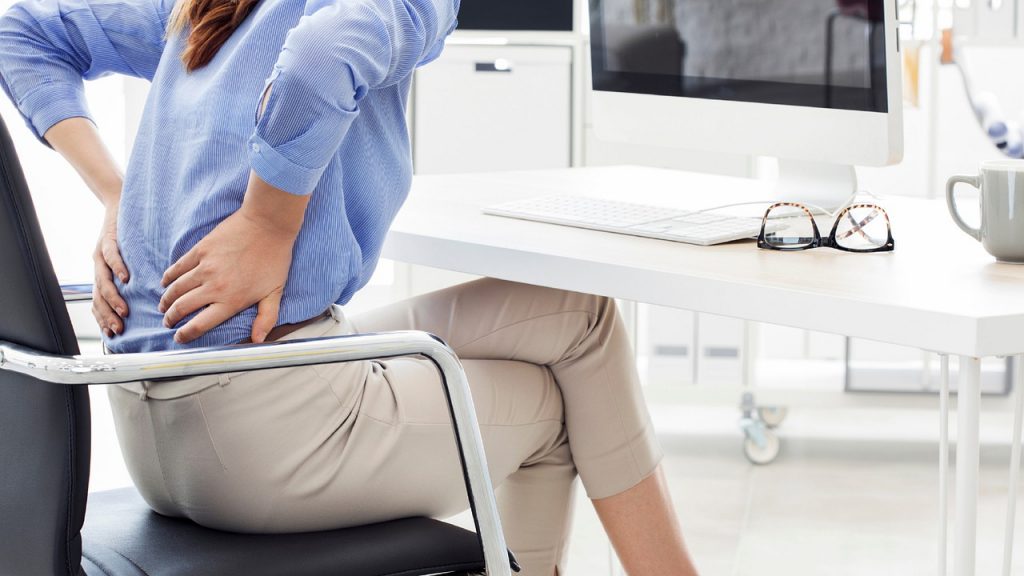 If you are one of the 86% of American workers who works a job that requires them to sit at a desk for long periods of time each day, then it is likely that you experience the effects that sitting for prolonged periods can have on your body. Not only can sitting at a desk all day promote weight gain, but it can cause cramping, spasms, soreness, and pain in multiple areas. A big reason that one often experiences those uncomfortable side effects is because they have slowly sunk into working in a desk gargoyle position. Yes, you know it well, the desk gargoyle is the position you assume when you begin to slouch and slump in your seat and hover over your computer. Nobody wants to turn into a desk gargoyle. Hence we tracked down the best posture improving products to help you sit up straight once again.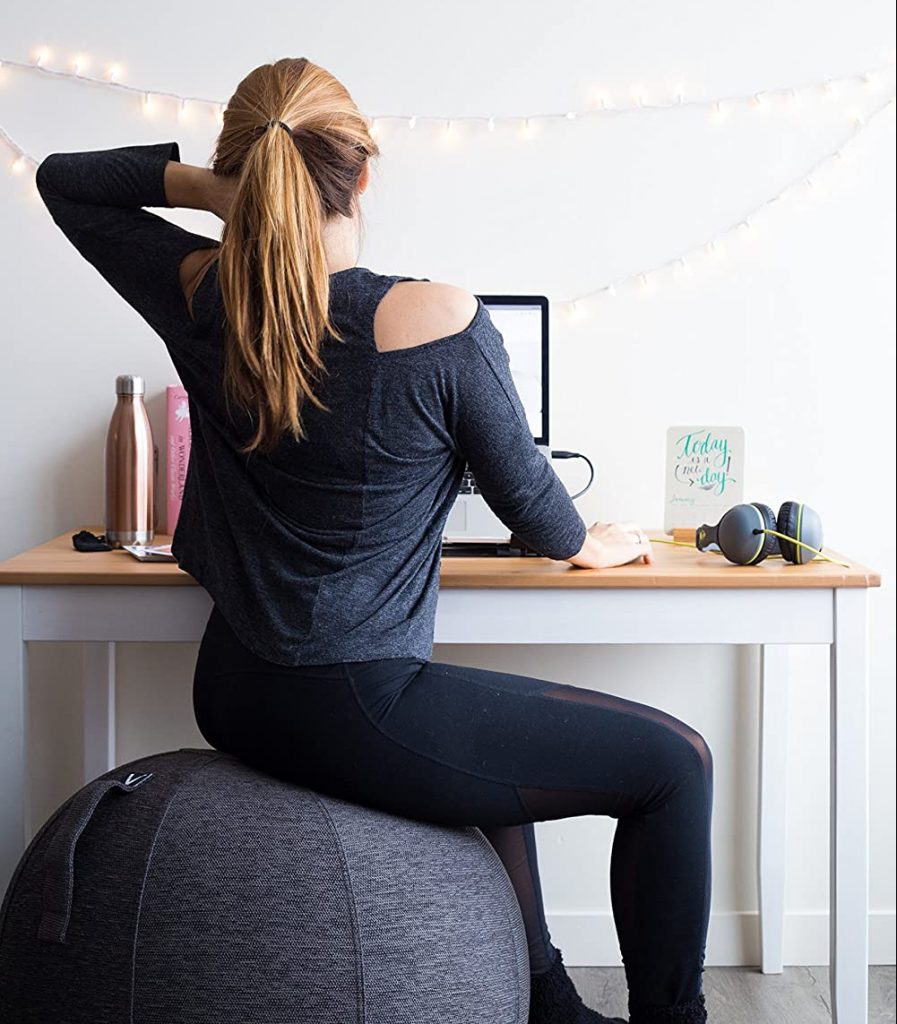 WHY IT'S THE BEST – This sitting ball is an ideal posture product because it transforms the act of sitting from a sedentary activity to one that requires effort. When you sit on this ball, you do so actively. The Vivoro was designed in a way that engages your inner core, and leg muscles. It gently forces you to balance yourself which promotes upright sitting that helps to improve your posture.
This posture-improving product was also designed to last. The inner ball was crafted using a premium anti-burst PVC material. Additionally, The durable covers fit snugly over the ball to ensure that interior pressure is always adequately maintained. As an added convenience, the cover is machine washable and can be easily removed when you need to clean it. The Vivoro can support up to 400 lbs. and comes in three stylish colors – Barley, Charcoal, and Pacific.
PRICE – $76.99 on Amazon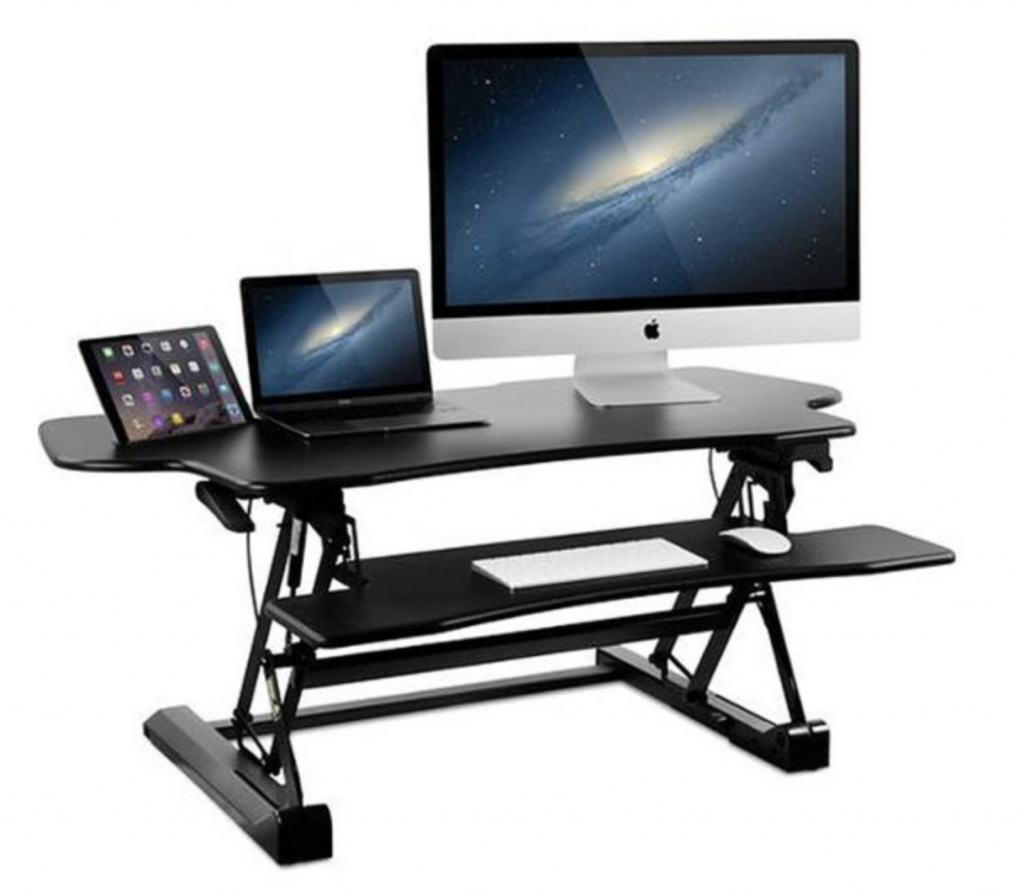 WHY IT'S THE BEST – This is the best posture product to buy if you experience neck pain, back pain, or leg cramping. This aesthetically pleasing desk converter was designed to sit atop your current workspace, and because of the spring-loaded technology that it was crafted with it can be adjusted instantaneously to a variety of different heights. For example, if you are finding that you are beginning to hunch over at your desk but don't feel the need to stand, you can't simply elevate the desk to just above your eye level so you are forced to look up. When you look up your body will naturally move to align your neck and back, which in turn relieves any undue pressure caused by hunching over.
The desk converter can just as seamlessly adapt to a standing position. What's more, is that standing at your desk while working not only helps to improve your posture but also encourages better circulation which leads to less pain and cramping in your legs. The benefits of having a standing desk are just an all-around great way to improve your health and wellbeing all the while you are at work. The extra-wide desk space is designed to support up to 37.5 pounds and can accommodate multiple monitors and devices.
PRICE – $259.99 at Best Buy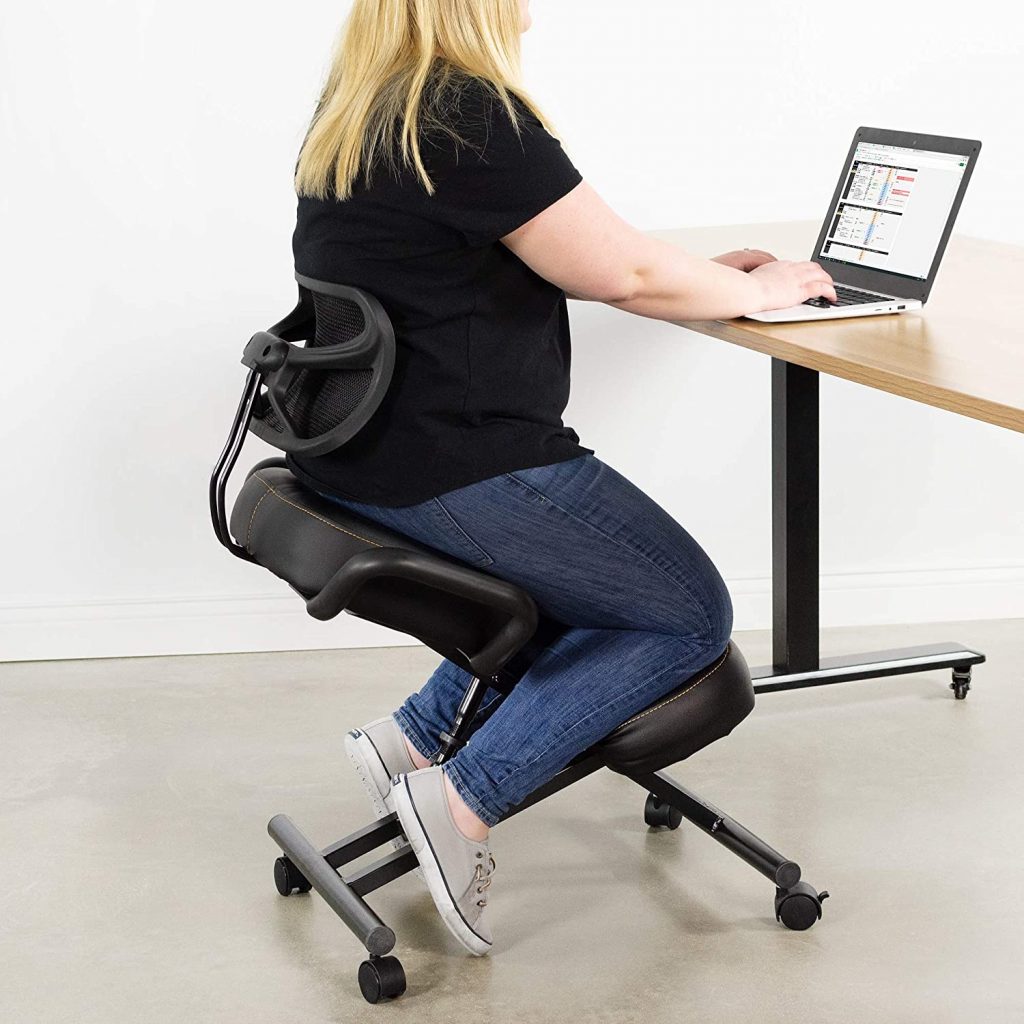 WHY IT'S THE BEST – The Dragonn Kneeling Chair hands down is one of the best posture improving product solutions you can buy. It offers all the comforts of sitting while naturally promoting better posture. The tilted seat and platform for your knees were designed in a way that automatically puts you into a posture-perfect position as soon as you sit down. The thick padding on the seat and knee platform also aid in offering optimum comfort and support.
There is one key thing to take note of before purchasing this product. You won't be able to use it all day right away. This is because the way you sit in this chair engages different muscles. As you use the chair and are engaging those muscles more frequently you will be able to use the chair for longer and longer each day. This kneeling chair can support up to 250 lbs can be adjusted to heights ranging from 21" to 31."
PRICE – $139.99 on Amazon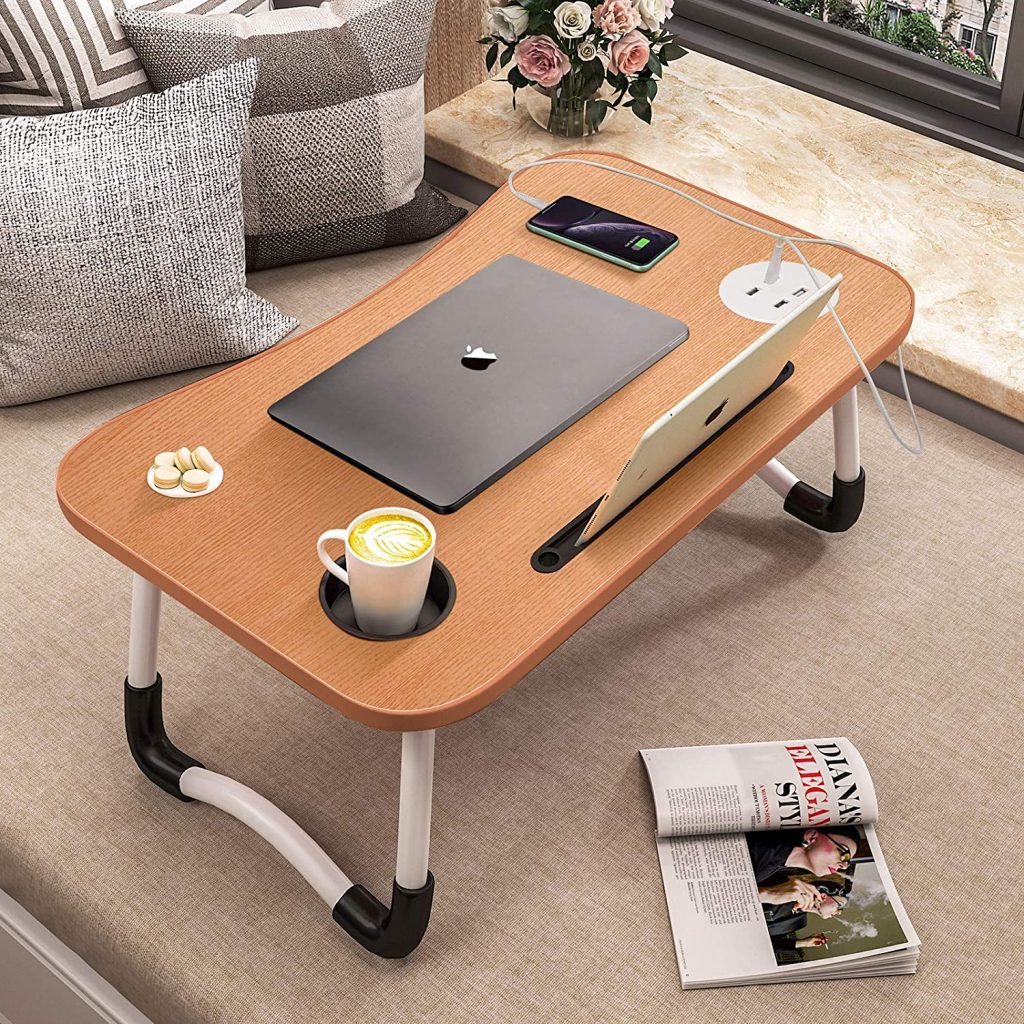 WHY IT'S THE BEST – The HLHome Laptop Desk is the ideal posture improving product for the days when you just don't feel like working at your desk. For those who work from home, some days it is more attractive to do your work from the comfort of your couch instead of sauntering over to your usual desk space. This laptop desk will help to keep your body upright while you are nestled into the cushions of your couch.
Article continues below headlines
---
Additionally, this laptop desk can also be used as a way to elevate your computer while you are seated at your desk so that you are naturally inclined to raise your glance and sit up straighter. It is generously sized can easily accommodate a variety of devices. There is also a super convenient integrated cup holder so you don't have to worry about accidentally knocking over any liquids onto your electronics while you're working. It comes in beige or black.
PRICE – $57.99 on Amazon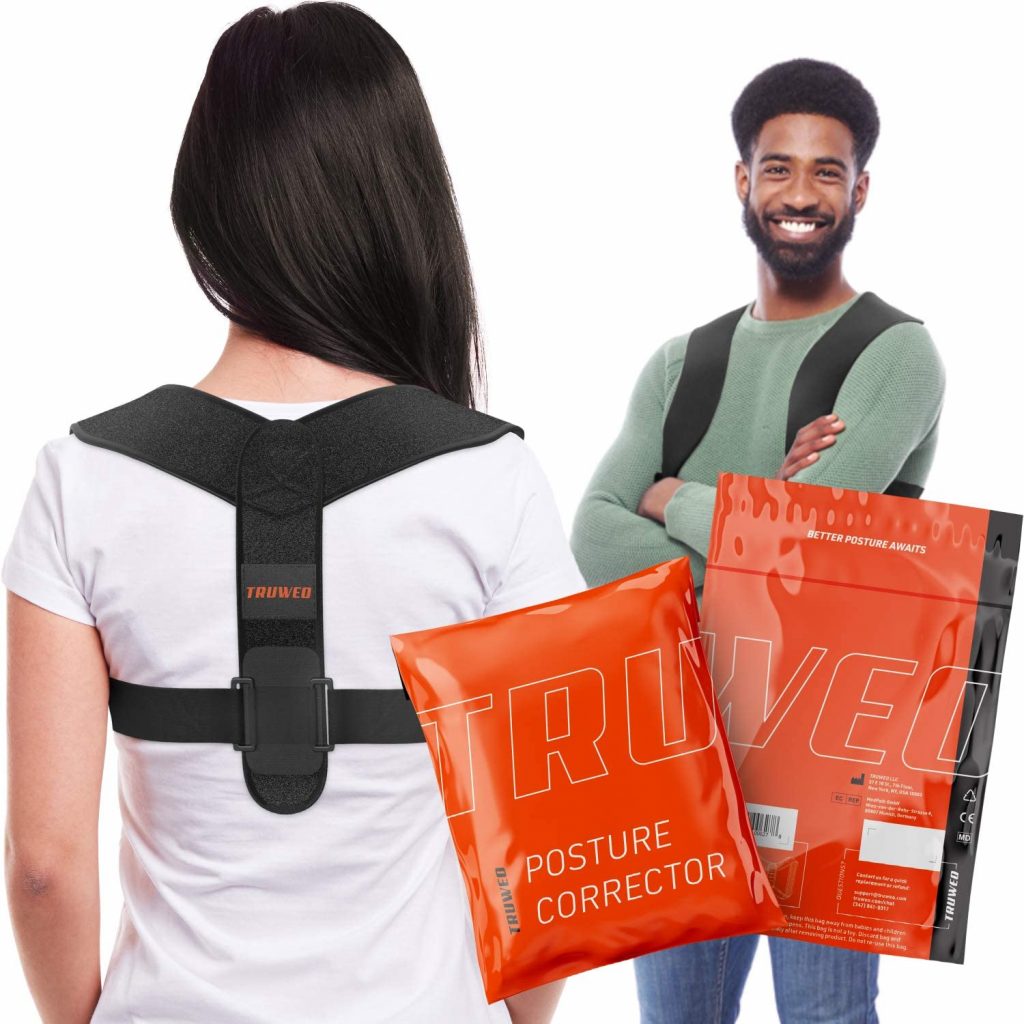 WHY IT'S THE BEST – This back brace really speaks for itself in terms of it being one of the best posture-improving products. This upper back brace serves to gradually correct improper posture while not restricting any of your body's natural movements. The brace is unisex and fits a wide array of chest sizes from 31" to 43." It can be worn over your clothes, or under if you work in a place where you need to be more discrete. Take note that when you first begin wearing this brace you should do so for only 20-30 minutes. As your body gets more accustomed to having the brace on you can gradually increase your wear time to between one and two hours each day.
PRICE – $11.49 on Amazon
THE CONCLUSION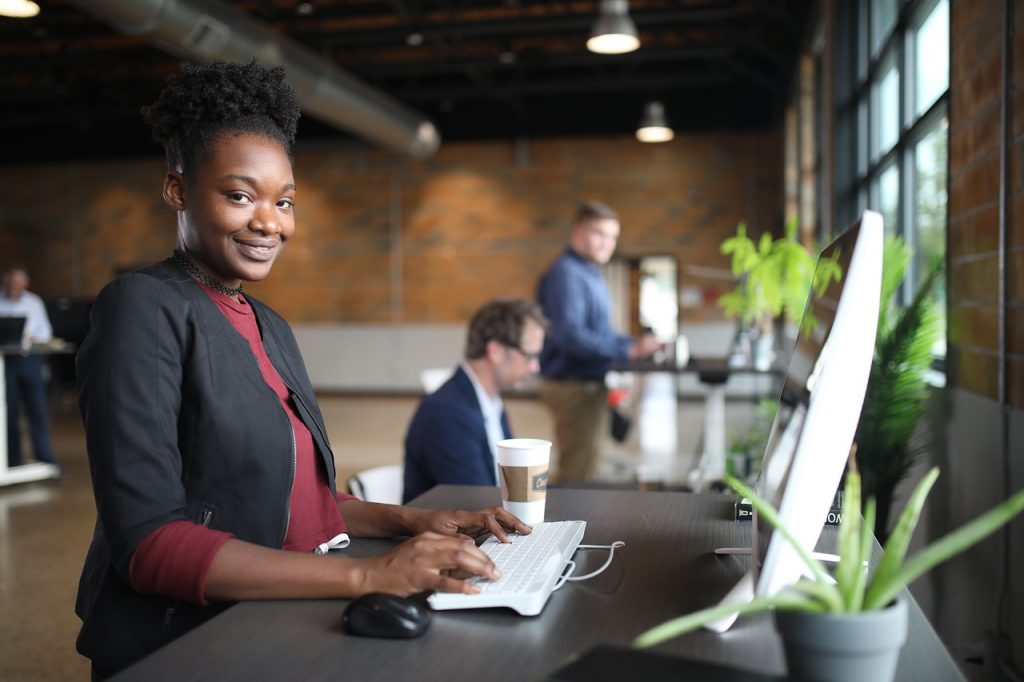 Maintaining good posture despite having to work at a desk for the duration of your shift is an important part of keeping your body healthy and happy. The best posture improving products we selected will certainly serve in attaining that. However, it is also important to counteract prolonged periods of sitting with adequate amounts of physical activity. Consider doing yoga or going for a jog to ensure you are getting enough exercise each and every day.