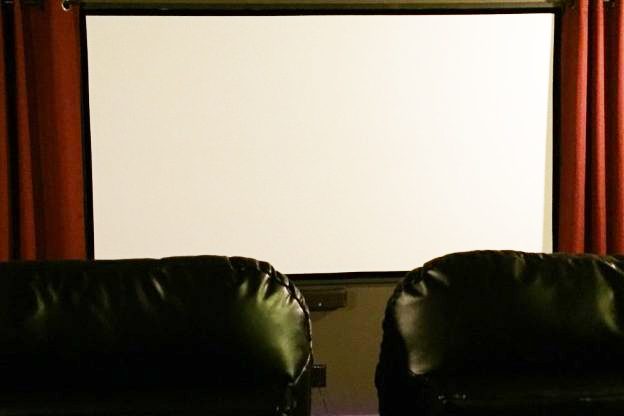 It's no secret that there are a number of great, high-definition TVs on the market. They are getting bigger and bigger while the prices are becoming more and more competitive. While the prices are coming down, maybe you're in the market for something less expensive that can give you the same results as a big-screen TV. Or maybe you want something you can take with you, to set up a movie theater experience wherever you go. You have very affordable options with portable projectors.
Portable projectors are a great choice for those who wish to have the best of both worlds. Perhaps you want to take it out on a camping trip to entertain the little ones at night. Maybe you would like to have a family movie night in the backyard. Or maybe you just want to kick back and watch a movie in hi-def in the comfort of your own living room. They do it all.
Portable projectors are great, but how do you choose the right one? We've got your covered with our picks for the best portable projectors you can buy online.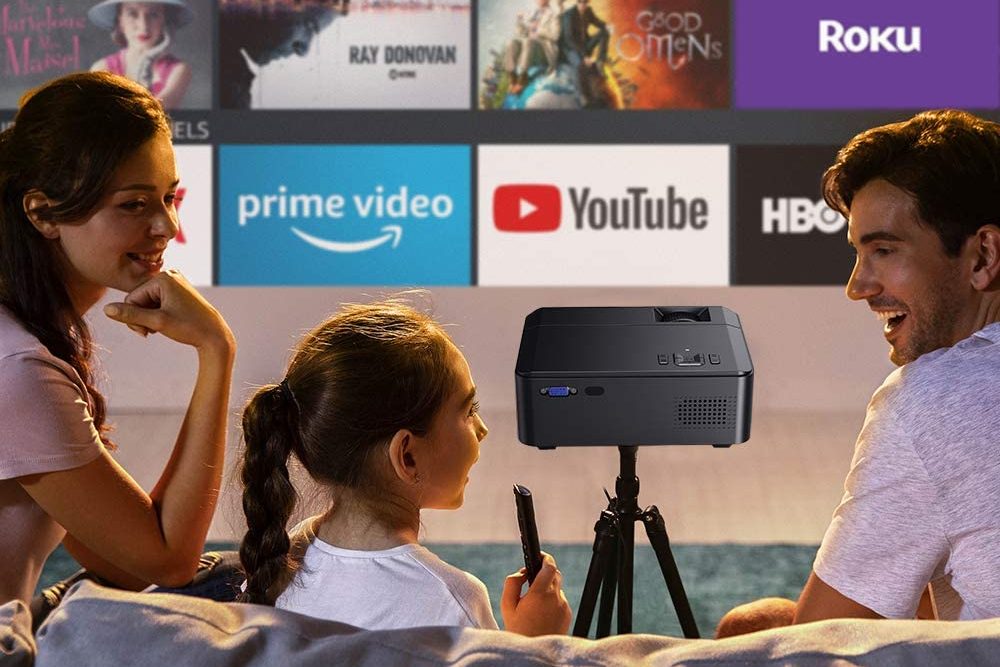 The DBPower 700 L is a great unit for both inside and outside use. With its size and weight, the DBPower moves around easily and can be controlled wonderfully while sitting on a camera tripod.
WHAT'S TO LIKE – The DBPower is another popular portable projector. With a native resolution of 1280 x 720, the DBPower will also give you projection screen sizes of 40" to 200", making for great outside viewing. The projector boasts 3W dual speakers with an SRS sound system allowing for great sound, but it does have the capability to connect to your own surround sound system. This projector allows for wireless connection to your phone and even if you don't have a wi-fi connection, you can mirror your phone with the projector's wi-fi. It has all the connections you can ask for so you can easily connect to your DVD player, your gaming systems, a cable box, and your laptop. Its 3500:1 contrast ratio is easy on the eyes.
WHAT'S NOT TO LIKE – There is very little, if anything, not to like about this portable projector.
PRICE – $119.98
---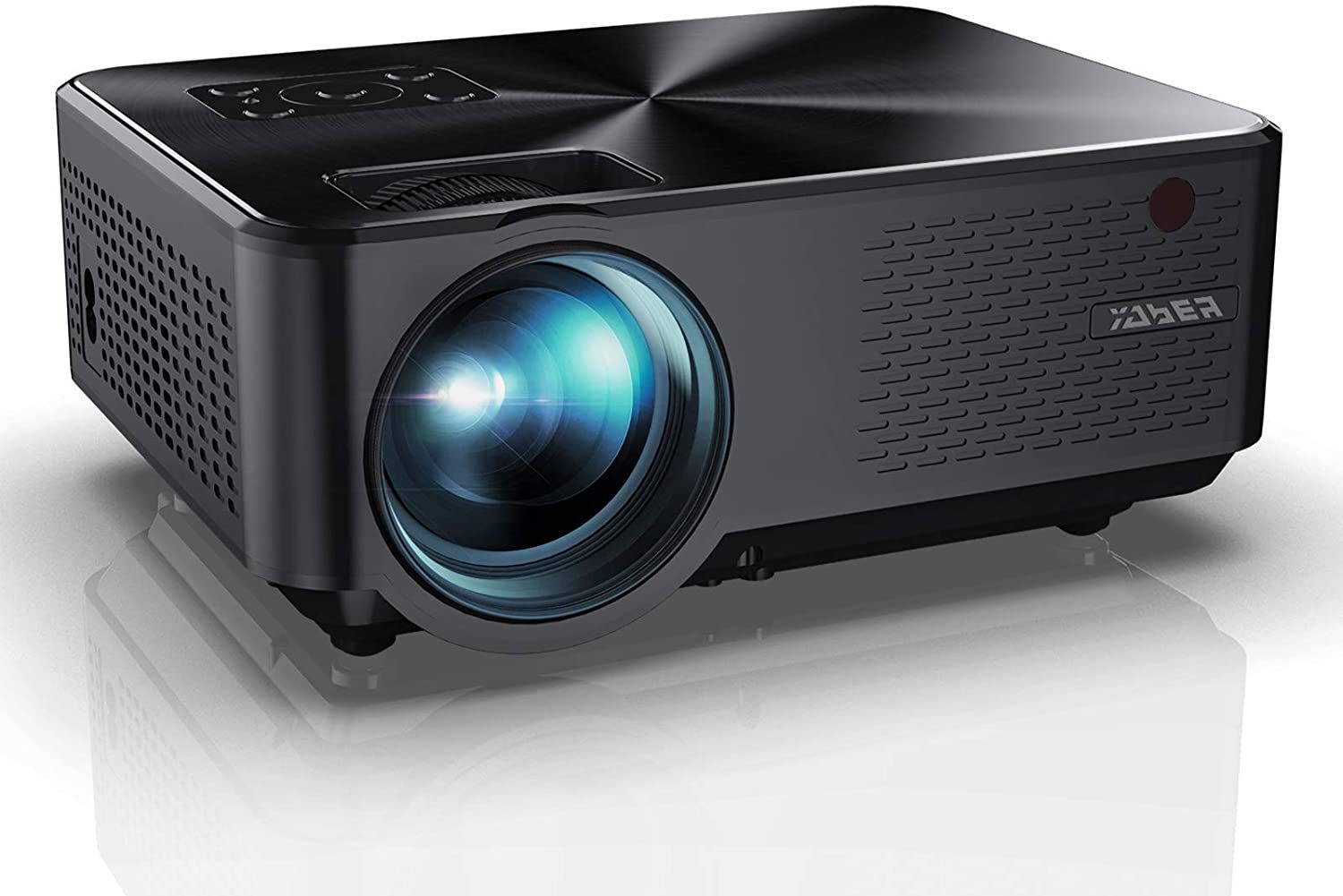 Yaber's Y60 portable projector is a great entry into the portable projector world. Light and sleek, this unit can be used for your indoor or outdoor viewing pleasure.
WHAT'S TO LIKE – There is much to appreciate with the Yaber Y60. To start, this portable projector offers projections sizes from 45" up to 200". Its native resolution is 1080*720 giving it that hi-def pop you love. It has built-in 3W dual stereo speaks with SRS sound to provide you with crisp and clear sound if you don't wish to hook it up to your surround system. The projector comes equipped with 2 HDMI ports, 2 USB ports, VGA port, and an AV port. The Yaber can connect easily with a cable box, Amazon Stick TV, PC, laptop, gaming systems, and DVD player. It also has a very impressive 6000:1 contrast ratio.
WHAT'S NOT TO LIKE – Not even the most nitpicky can find much wrong with the Yaber Y60.
PRICE – $83.64
Article continues below headlines
---
---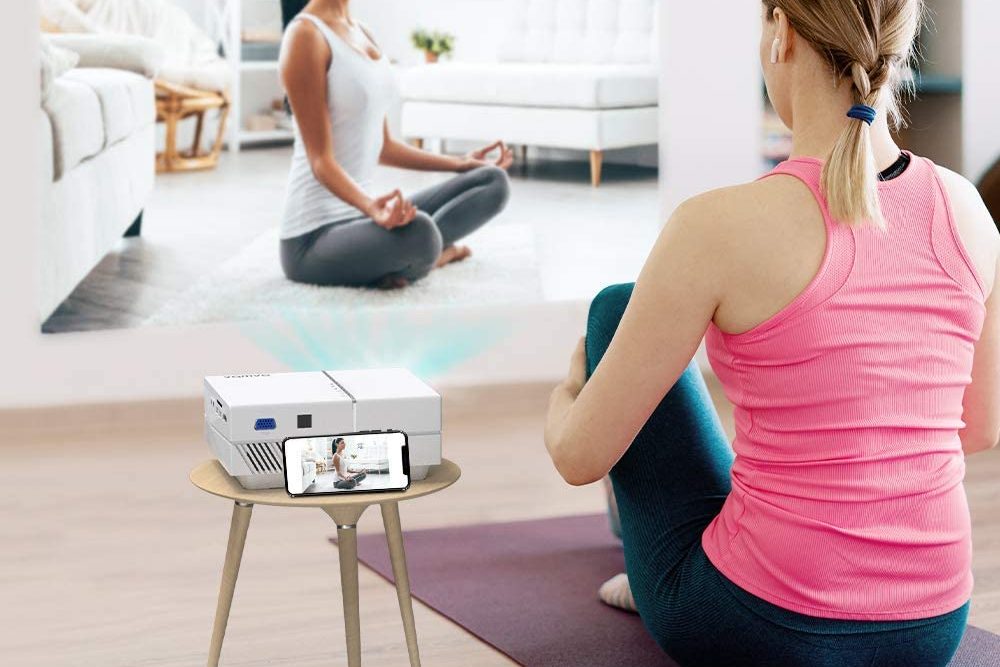 Vamvo's portable projector is a solid entry for those looking for a great projector and an affordable price.
WHAT'S TO LIKE – Right off the bat, Vamvo's 1080*720 resolution is eye-catching. Light, weighing in at only 2 lbs, the Vamvo offers projection sizes from 50" to 200". It comes equipped with numerous ports that include HDMI, USB, audio, and AV interfaces. The Vamvo can also be easily connected with your phone, your gaming systems, DVD player, cable box, and your external sound system. It also offers a solid 4000:1 contrast ratio.
WHAT'S NOT TO LIKE – It's hard to find something not to like about the Vamvo, especially when you see the price.
PRICE – $67.99
---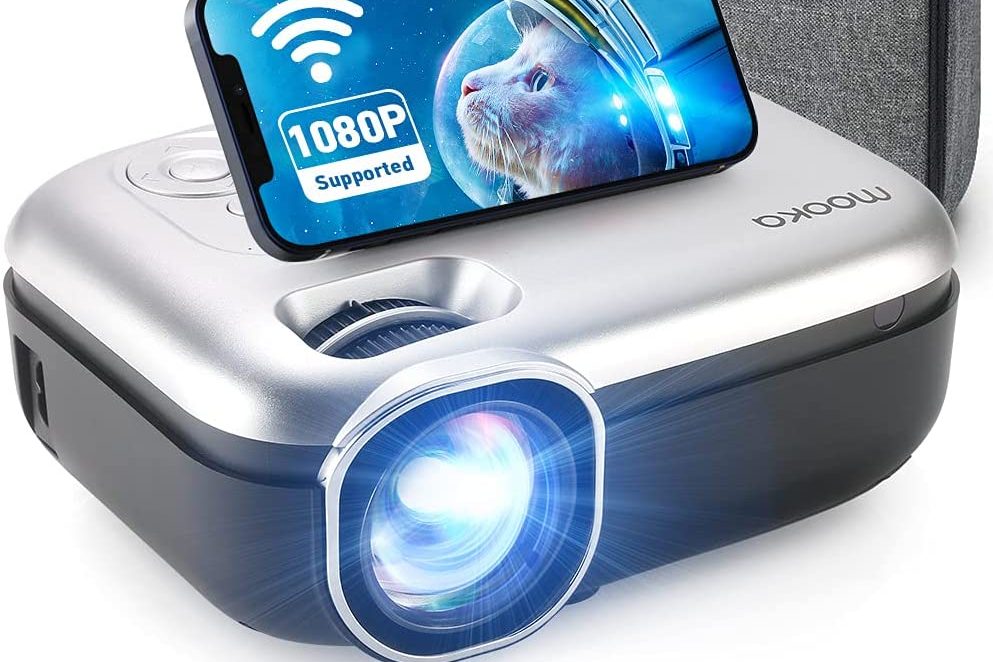 Mooka's portable projector is a unit sure to please.
WHAT'S TO LIKE – How can you not like a portable projector that boasts a native resolution of 1280*720? How can you not like a portable projector that also offers screen projection sizes from 45" to 200"? Mooka's portable projector does both. This projector features HiFi stereo speakers (dual speakers with SRS sound) and an advanced cooling system so the unit won't overheat. It's versatile in its connections with the ability to connect wirelessly as well as being compatible with DVD players, cable boxes, and gaming systems.
WHAT'S NOT TO LIKE – The only thing that may cause pause is the unit's price.
PRICE – $129.99
---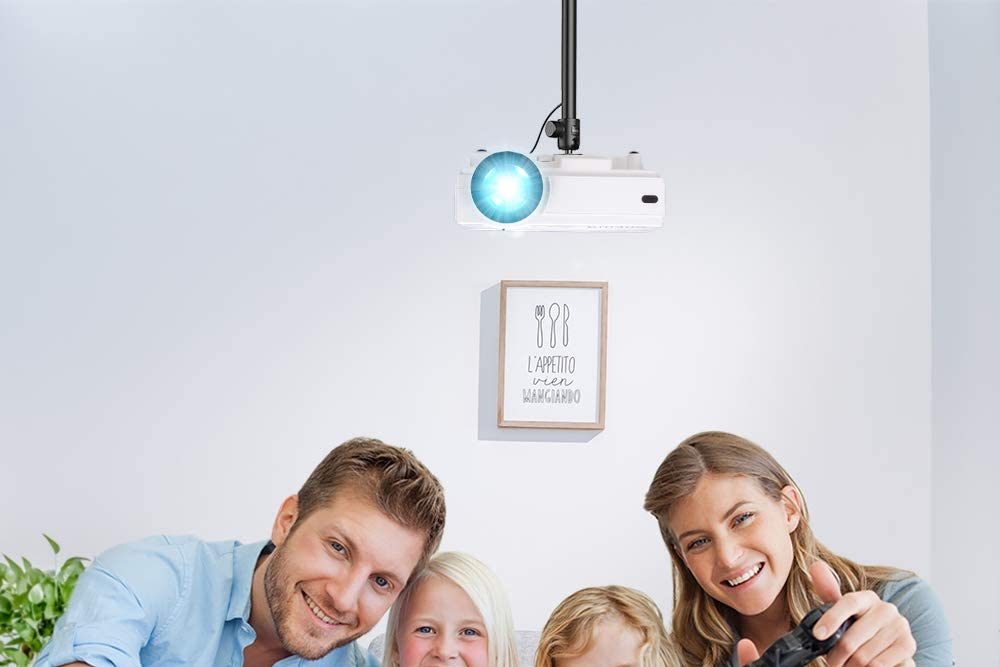 AuKing's mini projector is a great entry if you wish to start with the price in mind. The unit is small enough and portable enough that if you wish to set it on a camera tripod, you may.
WHAT'S TO LIKE – There are so many things to like about this unit. Let's start with its big-screen capabilities. Projection size varies and can fit your wall or screen to just about any size you like. It will project from 32" to 170", giving you that very big-screen effect. The projector's light source is LED and offers 55,000 hours of life. As far as plug & play, the AuKing can be connected to over ten devices that include your cable box, a TV stick, a laptop, a DVD player, your gaming system, and you can also connect to your phone. It also has its own stereo sound though you'll probably want to connect it to your own surround sound system. You don't have to worry about the unit over-heating as it has an advanced cooling system.
WHAT'S NOT TO LIKE – This unit is close to perfect. One slight drawback might be the AuKing's native resolution is 800 x 480 and not hi-def. Even though AuKing doesn't come loaded for hi-def, it does support 1080p resolution. The contrast ratio of 2000:1 may also be considered a drawback.
PRICE – $86.99
---
WHICH PORTABLE PROJECTOR IS BEST?
All five of these projectors can be considered some of the best portable projectors on the market. A few things you will want to pay attention to when doing your own research if any of the above five don't catch your eye. The first thing would be the native resolution. We are all probably very used to hi-def by now, so making sure your portable projector offers that is wise. Secondly, the contrast ratio is another key component. The higher the ratio, the better look you will get. Audio may also be important to you. These units do come with their own sound system in case you don't want to take the time to hook up your projector to your own sound system. Of course, the more ports your unit has, the better.
Bottom line is, as it is with everything, price. Give the above five a look-see and see if they fit into your wants and needs.