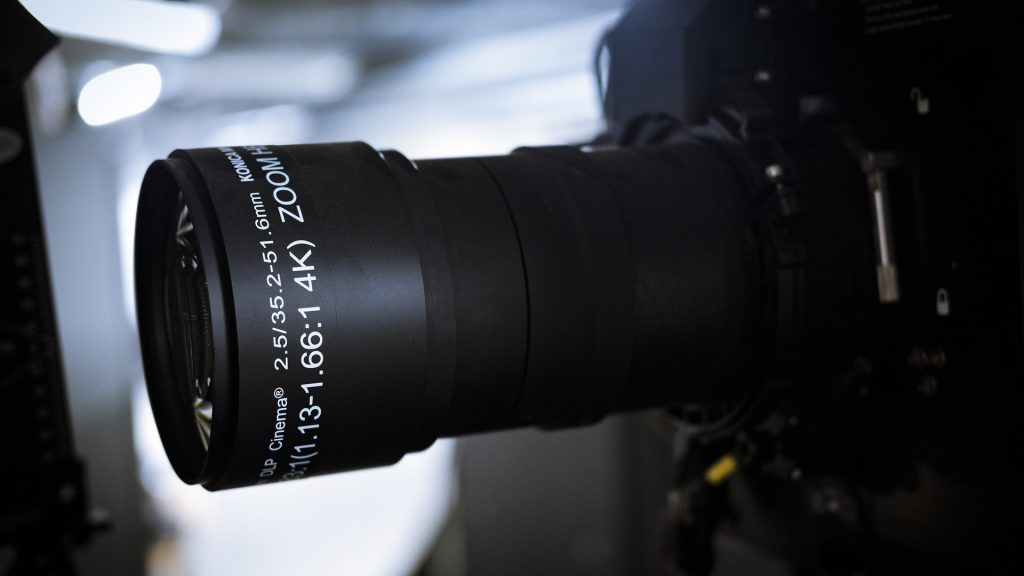 Nothing can compare to sitting down in front of your gorgeous 75" 4K television and watching your favorite sporting event or action-packed movie in crisp, hi-def clarity. Or can there be? Although the price of these behemoth TVs has dropped drastically as competition has ramped up, the thought of bringing home one of these giants or having to move them around can be a little off-putting. Plus, what if you want to go bigger than what 75" offers? What if you have a "movie room" and 75" just won't cut it? You're in luck because home theater projectors are starting to make a dent in home theater entertainment as a great alternative to the bulky big-screen TVs.
If you are concerned with the clarity of these home theater projectors, it's a concern well-founded. Even five years ago, purchasing a home theater projector would be more of a novelty as they couldn't hold a candle to the clear picture a hi-def TV could present. Things are different now on the home theater projector front as they have stepped up in quality of all facets as they offer the same resolution, same refresh rate support, and same image enhancement that you would find in their hi-def TV counterparts.
The best home theater projectors now are super bright and crisp, and they can now even cast a picture from extremely short distances. Most now offer wireless support making that movie night outdoors a seamless proposition.
So, if you're in the market for something new to add to your home entertainment setup, or if you are seriously thinking about replacing the big lug of a 75" screen television with a home theater projector, we are here to hopefully help point you in the right direction. Just remember, to get the best, you may have to pay a premium.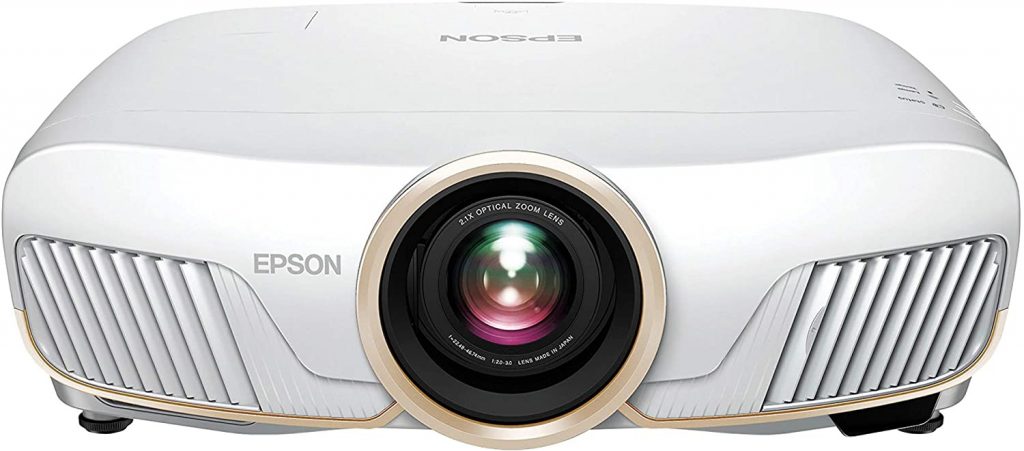 WHAT'S TO LIKE – If the price point is not an issue going into your search for a great home theater projector, then Epson's Home Cinema 505UB will find itself on the top of your list. This home theater projector boasts an advanced 3 chip projector design meaning its advanced 3LCDtechnology will display 100% of the RGB color signal for each and every frame.
This beast offers 4K resolution for clear viewing and outstanding brightness with 2,600 lumens for both color and white brightness.
As for what you can connect to the 505UB, the projector has 2 HDMI ports, 1 USB Type-A port, 1 USB port, and 1 mini-USB port as well as ports that can connect to your computer or laptop offer numerous modes of entertainment.
Take a deep breath before you see the price.
PRICE – $2,999.98 on Amazon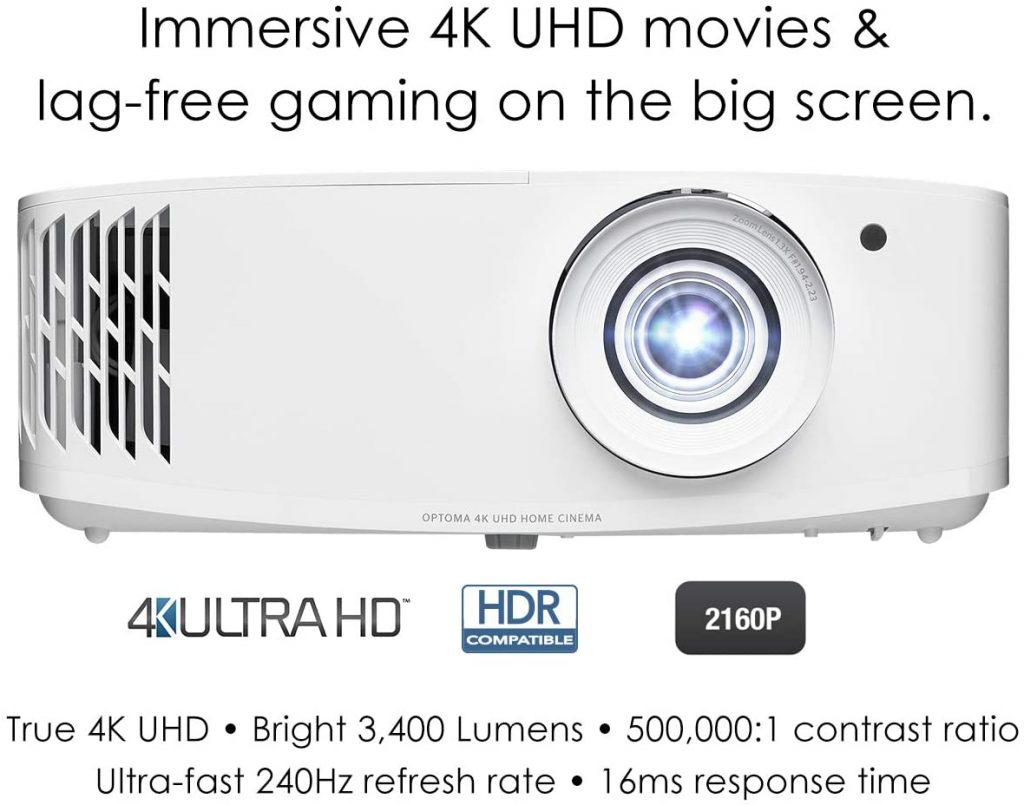 WHAT'S TO LIKE – If you are a gamer, then this would be the home theater projector to grab. Optoma's true 4K ultra-HD is sure to please gamers as it also boasts an ultra-fast 240Hz for blur-free gaming.
For those not playing games, you can enjoy 3,600 lumens of brightness to make your home movie viewing a visual treat. It even works great if you're taking your movie viewing to the backyard.
Article continues below headlines
---
PRICE – $1,599 on Amazon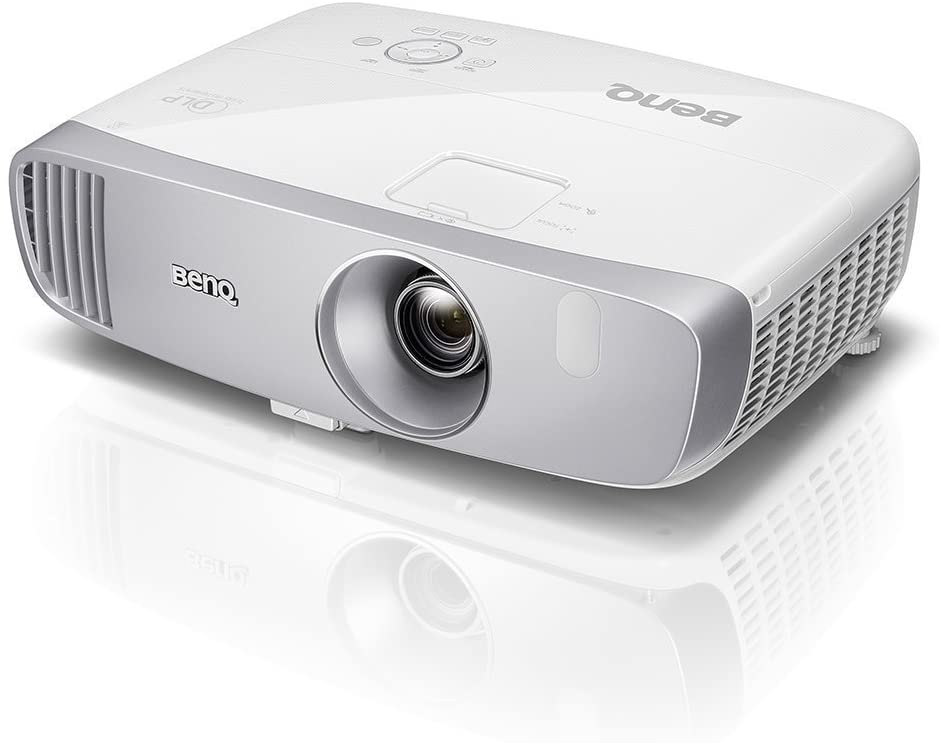 WHAT'S TO LIKE – The Benq HT2050A is a solid home theater projector that will allow for a 100" view from 8 feet away with an ultimate screen size of 300". Now we're talking.
The Benq uses DLP technology which 90% of the world's movie theaters use and 100% of IMAX theaters. The home theater projector is quite flexible with its connectivity as media players, PCs, gaming consoles, and even mobile devices all have ports with their names on them.
PRICE – $799 at Amazon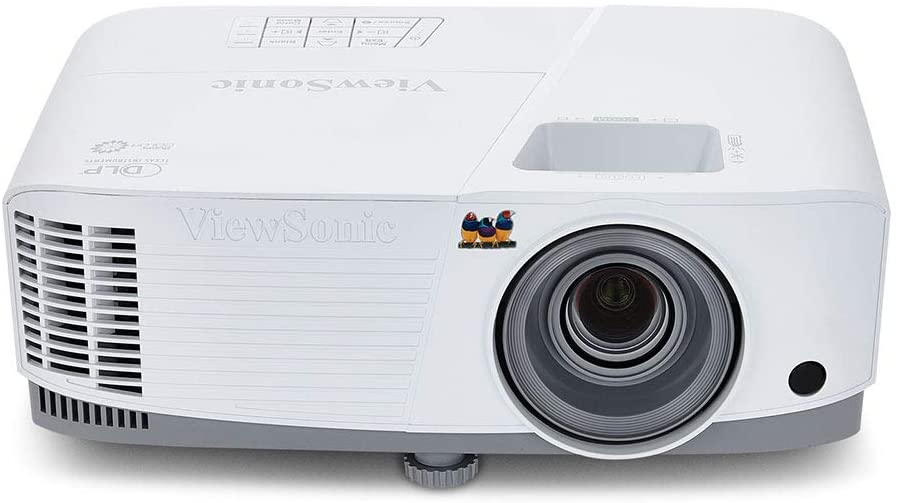 WHAT'S TO LIKE – We figured the sticker shock of the above home theater projectors may be a bit overwhelming, so we found a very affordable alternative that without a doubt, potential buyers will smile at the price of this very respectable home theater projector. The Viewsonic WXGA is also a solid buy for the fact you can set it around 16 feet from your wall and project up to 120" of pure quality and clarity entertainment.
The WXGA supports almost all devices as it comes equipped with 1 HDMI port, 2 VGA ports, a video in and video out port, an audio in/out port, a monitor out, and 1 USB mini port.
PRICE – $499.95 on Amazon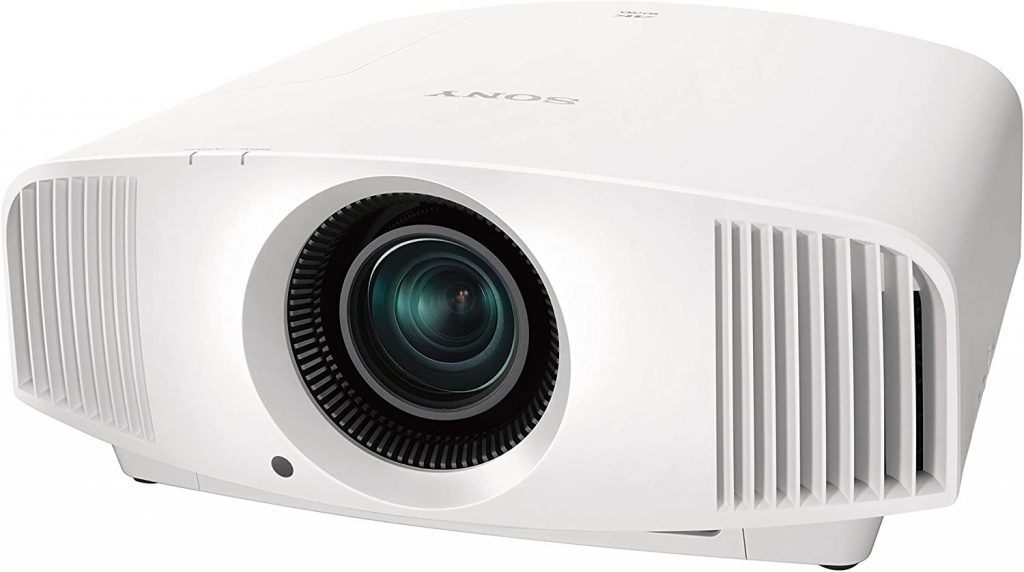 WHAT'S TO LIKE – Pretend that money is not an issue. Dream big and dream expensive. The Sony VW325ES would probably be the one you'd sign up for. This home theater projector is top-of-the-line. IT comes loaded with the Sony X1 processor for a projector that enables a high-precision frame analysis for truly unrivaled contrast, color, and clarity.
You get native 4K with this projector and if you are a gamer, the fast response time between your controller's input and the on-screen action makes your video gaming adventures only frustrating because you haven't figured out how to best the game.
There is not much to dislike with Sony's home theater projector as it's easy to set up and offers 2 HDMI ports to get you connected to the device you so desire. Hold on tight, though, when you see the price.
PRICE – $5498 at Amazon
FINAL ANALYSIS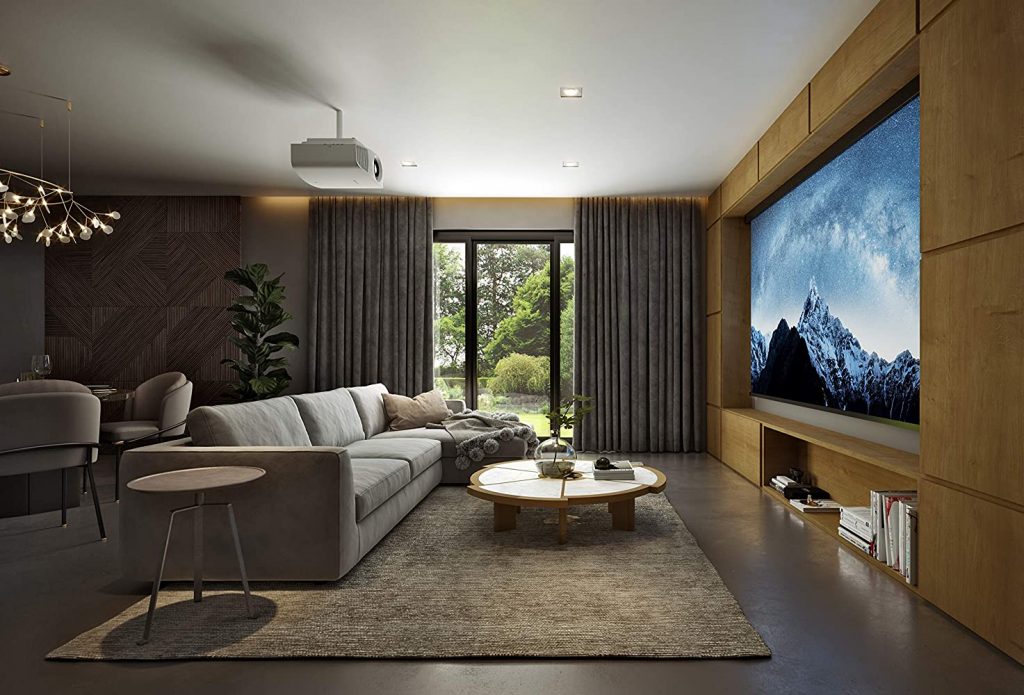 When all is said and done, it's going to come down to budget. How much are you willing or wanting to spend for a good quality home theater projector? We could have easily gone bargain basement hunting for you, but we wanted to present you with the best, whatever the cost.
There may be more of a benefit when you compare a home theater projector to an unwieldy 75" big screen TV. You can get a great picture, even 4K, with a near top-of-the-line projector and if space is limited, some of these models can sit right up next to the wall and still give you 90" of entertainment.
As always, with a purchase this significant, do your research. There are a number of other brands on the market that offer some wonderful options and features. A home theater projector is not a one-size-fits-all deal.
So, how big of a dent do you want to put in your wallet?