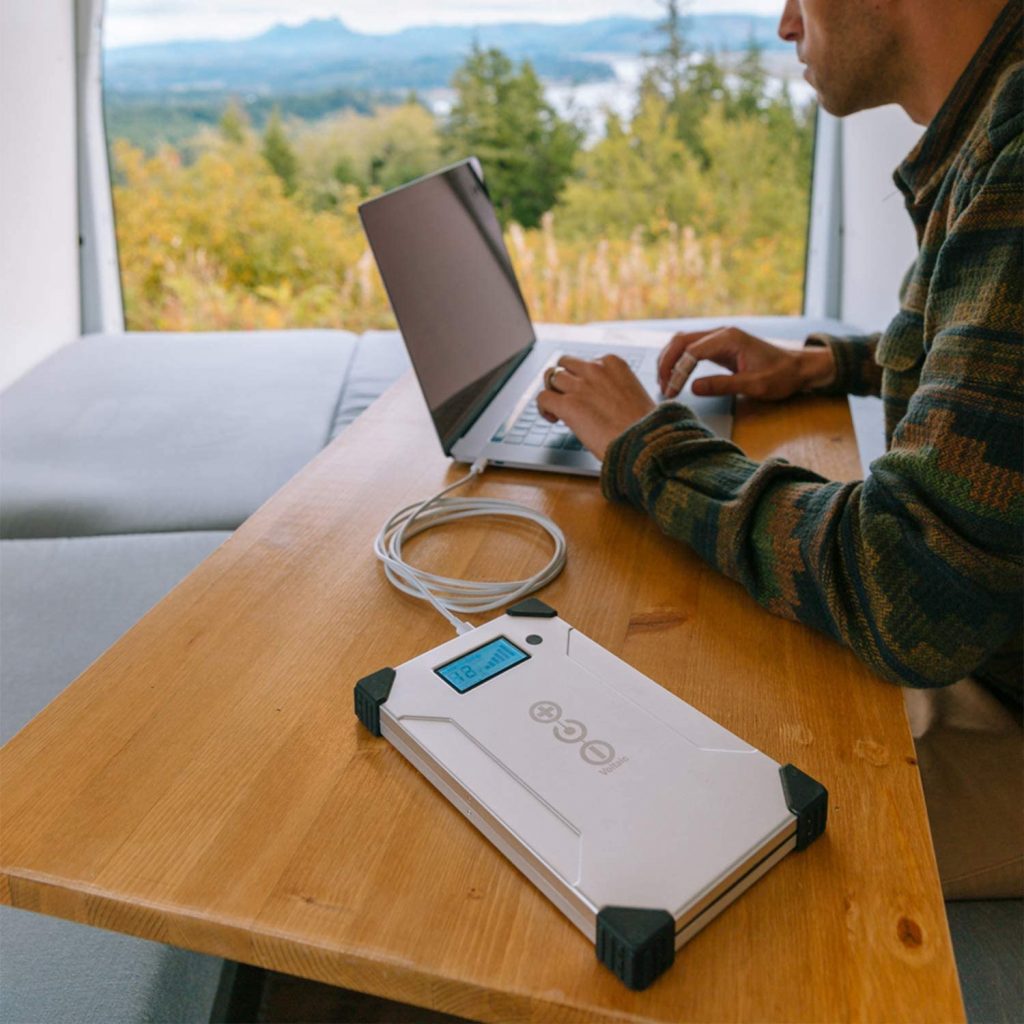 Portable batteries can be absolute lifesavers. Have you've ever gotten down to that ever so dreaded 1% of battery at a time you desperately needed your phone to stay on? You're not alone, we've all had instances where we have prayed to the device Gods to keep our phones, tablets, or computers powered on until we got to an area where we could charge said device. A portable battery would completely eliminate those inconvenient instances.
Having a portable battery on hand can also assist you in times when you plan ahead. For instance, perhaps you are traveling for business and need to do work on your laptop while on a long flight. Planning to bring a portable battery along can keep your device going the entire time you're in transit. Since portable batteries can prove to be such powerful assets in times of great device need we narrowed down the best ones guaranteed to power any device on demand.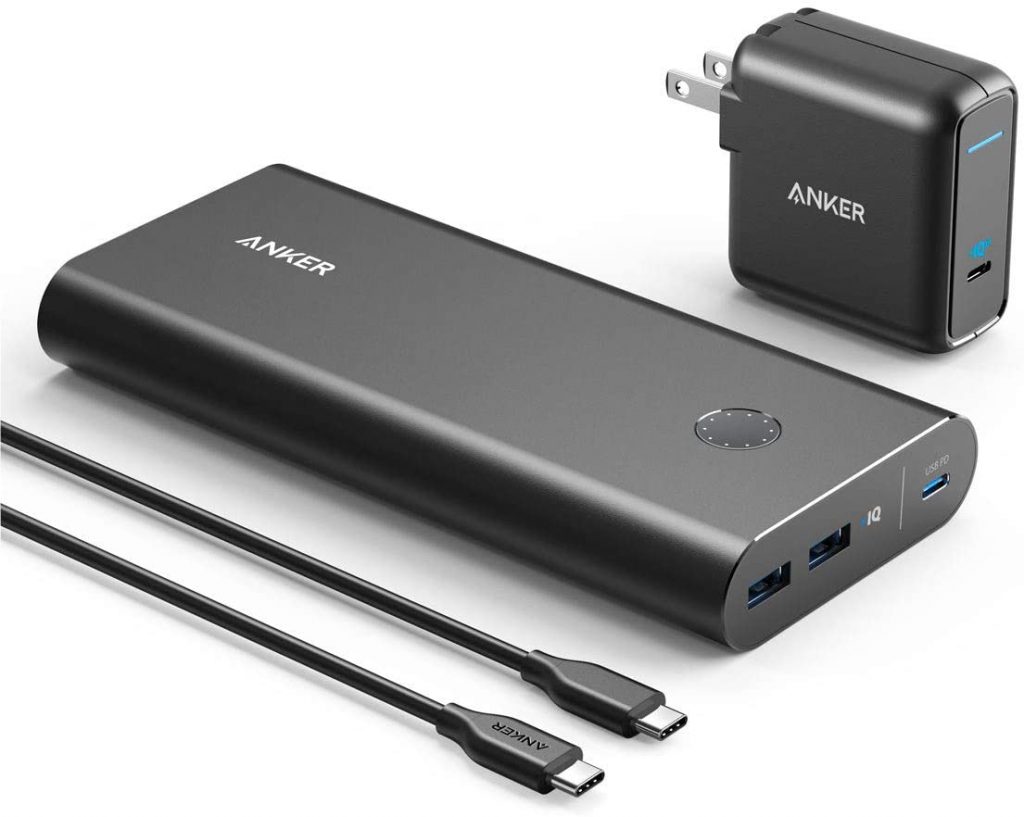 WHY IT'S THE BEST -The Anker Powercore+ is one of the most versatile portable batteries that you could choose to own. It's great for someone always looking to keep their phone charged while on the go. However, with a cell capacity of 26800mAh and a maximum charging output of 45W, it is more than powerful enough to charge a range of other devices like tablets and laptops should the need arise.
This portable battery is compatible with all USB-C capable devices and comes packed with both a USB-C cable and a wall charger for when you need to recharge the battery pack itself. To give you an idea of its overall power, with the Anker Powercore+ you can expect to be able to fully charge your smartphone up to 5 times and a laptop such as a 13-inch MacBook Pro or Dell XPS 13 once.
PRICE – $139.99 on Amazon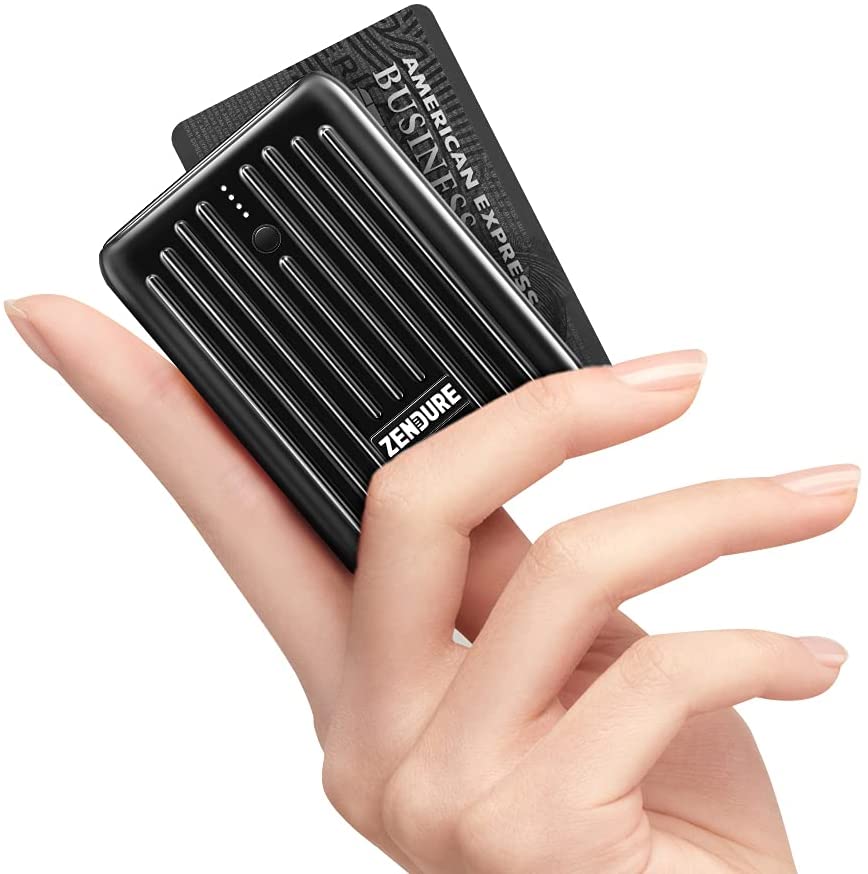 WHY IT'S THE BEST- This portable battery is perfect for the person wanting a super lightweight way to charge their phone on the go or in a pinch. The Zendure SuperMini has a USB-C port which is ideal for most modern smartphones. As an added convenience there is also a USB-A port should you have another small (perhaps older) device in need of a charge.
Moreover, at only 6.4 ounces, it doesn't get much lighter than that in terms of battery packs. What's more is that despite it compact size, it can store enough power to fully charge your phone up to 3 times. Talk about a safety net with some extra cushion! For color-conscious folk, the Zendure portable battery pack comes in six different shades – red, green, black, silver, blue, and pink.
PRICE – $47.59 on Amazon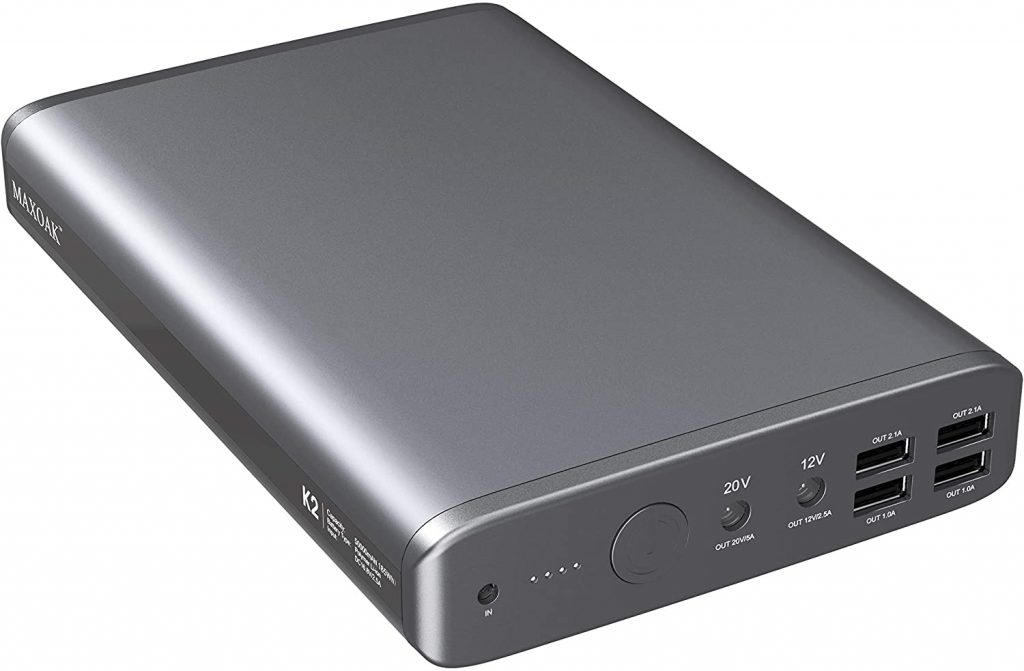 WHY IT'S THE BEST- The Maxoak was developed with Apple users in mind and is ideal for someone fully engrained in the tech titan's ecosystem. It's a particularly perfect portable battery for those needing to charge their MacBook while on the go. This beast of a power bank's ultra-high capacity of 50000mAh is capable of fully charging a laptop 2.5 times. Meaning that it is likely to get you through a full workday and then some should the need arise.
What's more is that while the Maxoak works perfectly to complement any Apple enthusiast's setup, it is more than capable of charging a range of other USB-C compatible devices including things like LED Lights, portable speakers, and even your Nintendo Switch! Gone is the worry of your Switch dying on long car rides. This battery pack even comes with its very own case.
PRICE – $129.99 on Amazon
Article continues below headlines
---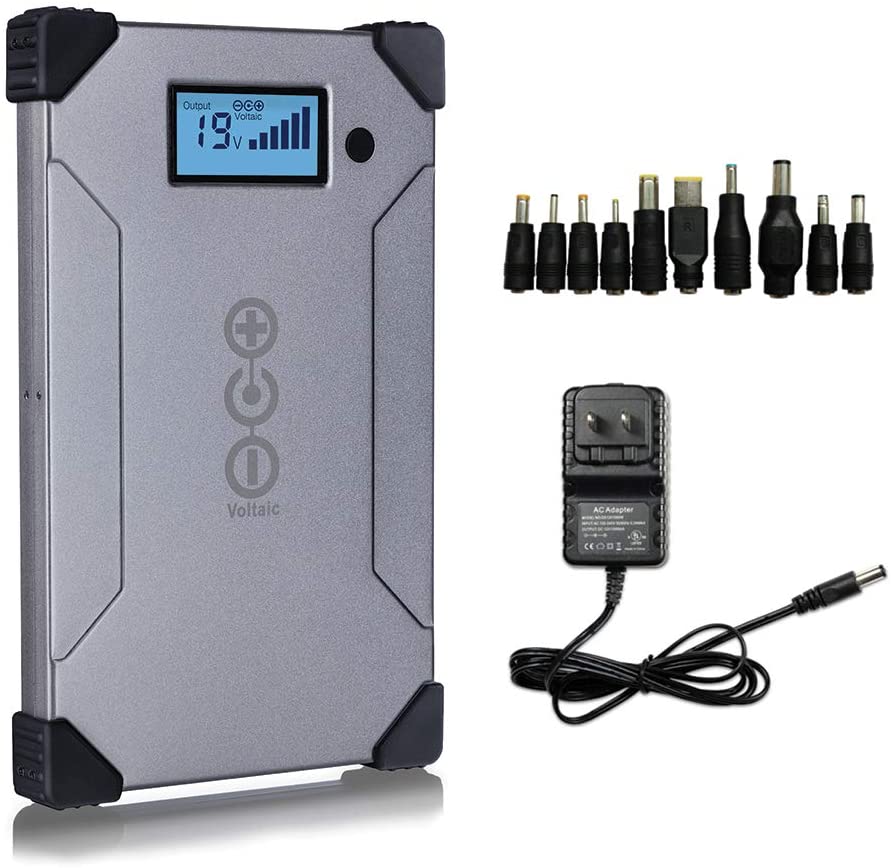 WHY IT'S THE BEST – The Voltaic Systems portable battery is the ideal option for the outdoor adventurer. It comes with 10 different adaptors, making it suitable for a countless number of laptops and other devices. What's also nice about this portable battery is that a car adaptor is included, so you can provide your device with some extra juice while on the road, as well.
However, what makes this portable battery perfect for the person who loves the great outdoors is that it is solar optimized. Meaning, that with solar-charging it can soak in solar power so you can make sure all your devices stay on even when you are in the remotest of areas. That's the kind of peace of mind that is hard to come by when you go off the grid.
PRICE – $149.99 on Amazon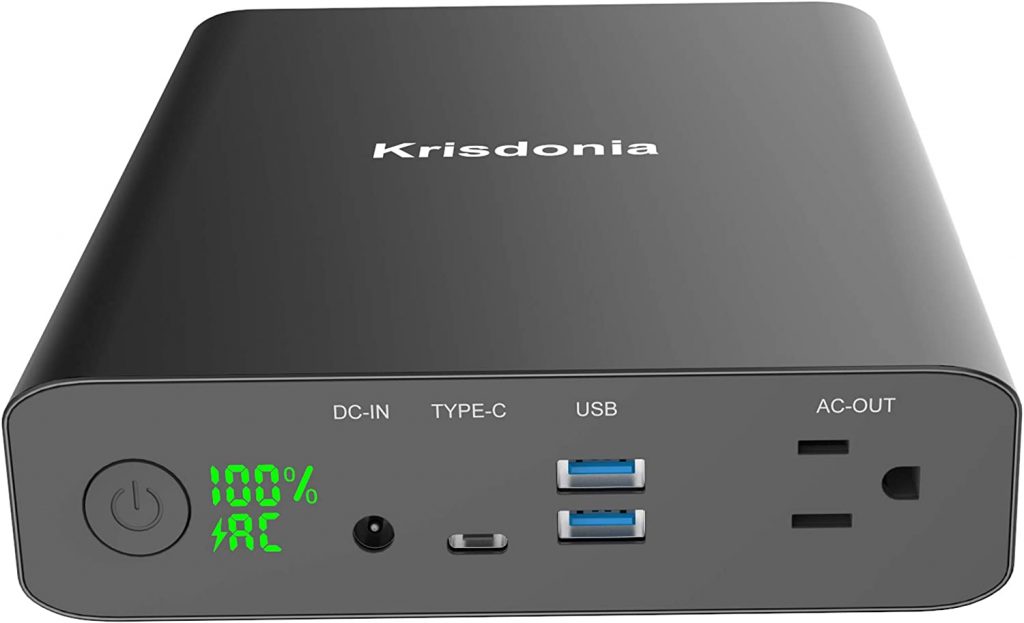 WHY IT'S THE BEST – This is the portable battery pack to get if you're looking to maximize that amount of versatility you can leverage from it. At 60000mAh it is capable of charging a typical smartphone up to 20 times. Additionally, because of its various ports combined with the amount of internal juice it has, it is more than able to handle charging multiple devices at once. Hence, this portable battery is ideal for an emergency like a neighborhood-wide power outage.
There are various other built-in conveniences that come with the Krisdonia portable battery, as well. One of which is the fact that it has pass-through functionality, meaning that you can charge the battery pack at the same time as you are charging your devices. A feature like that is perfect for camping when outlet access is limited. Its LED display also makes it really easy to tell when the battery pack itself is losing power. It is on the pricier side, but for the number of punches that this battery packs, it is well justified.
PRICE – $269.99 on Amazon
THE CONCLUSION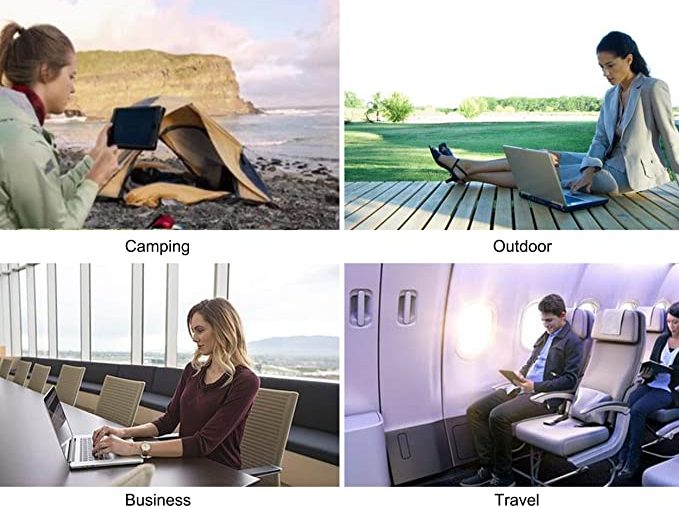 Life has a way of throwing a ton of curveballs at the most inopportune times, having a portable battery at the ready can help to lessen the occurrence of that least one. And with a looming worldwide energy crisis coupled with an uptick in unpredictable weather, it really can't hurt to have all your bases covered. So why not equip yourself with one of the best portable batteries above to, in turn, give yourself some well-deserved peace of mind.