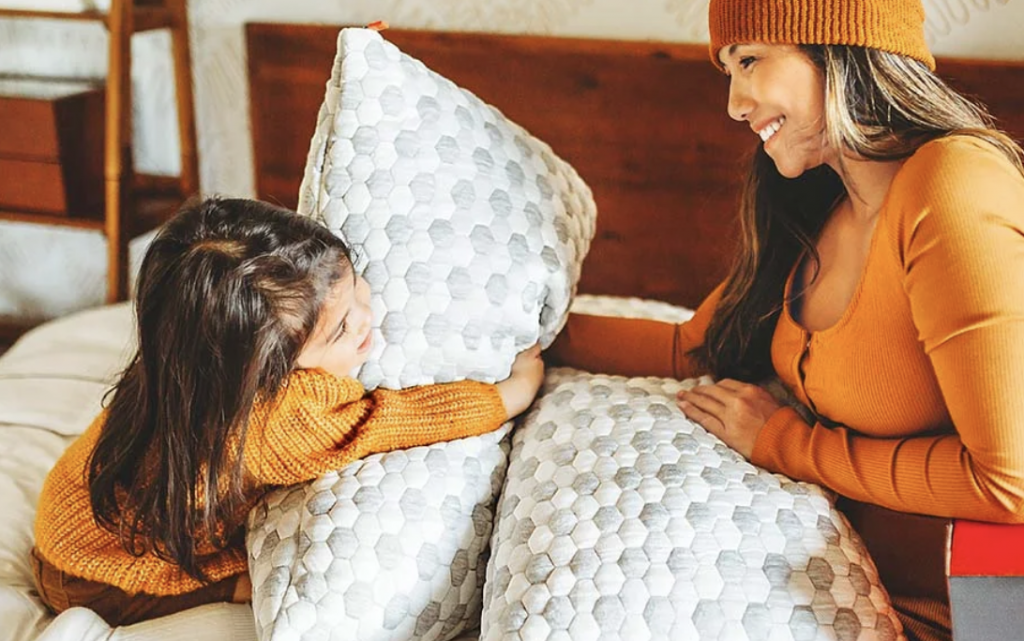 Having the perfect pillow to lay your weary head down on at the end of the night can mean the difference between drifting away into a blissful slumber or tossing and turning as you desperately try to fall into a sound sleep. Depending on your style of sleep, however, finding the ideal pillow for you may prove to be a difficult task. This is because different sleeping positions require different types of head, neck, and body support. While a solid mattress can go a long way in providing a lot of that support, a suitable pillow really is like the icing on the cake that will tie your whole sleep experience together. Investing in the best pillows for your can truly transform your bed into a dream-inducing hibernation oasis.
Since getting the proper amount of rest each night is not only something that we all aim to achieve but is also exceedingly crucial in maintaining proper health, we narrowed down the best pillows to ensure that you sleep soundly every night. Whether you're a back sleeper, side sleeper, or have a sleep style that puts you somewhere in between, there is a pillow out there that is perfect for you. Read on to discover the optimum pillow partner.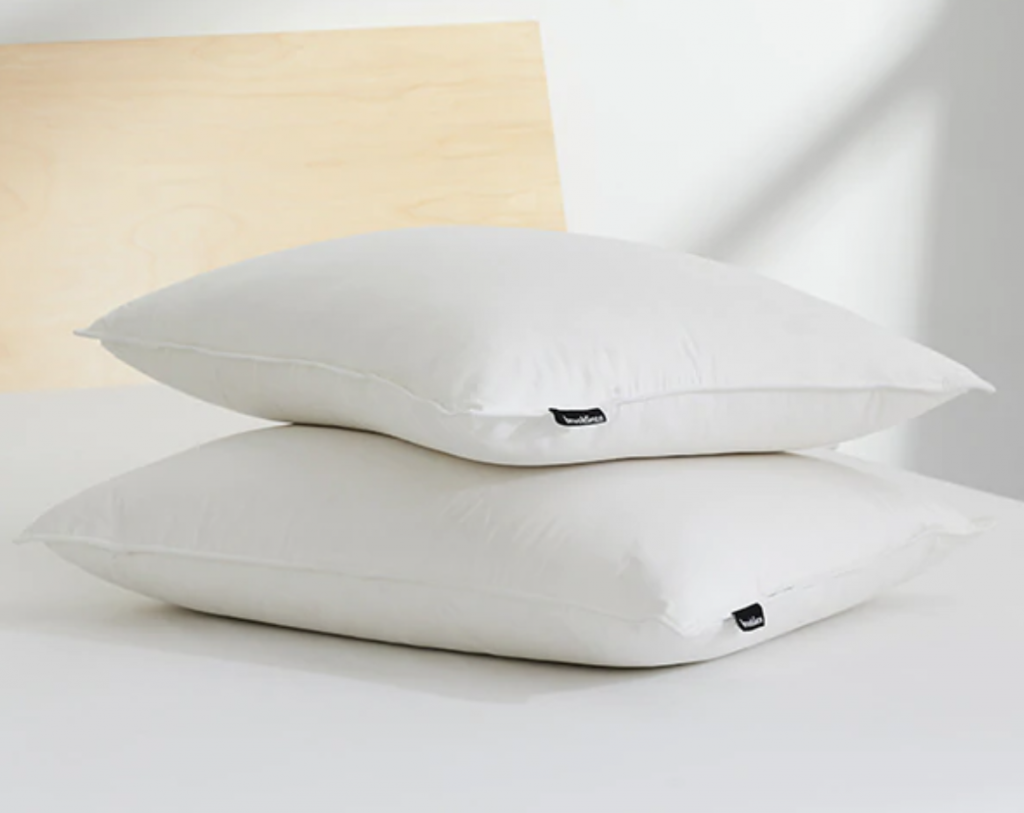 WHY IT'S THE BEST – Brooklinen Down Pillows are the best pillows suited to compliment a range of sleeping styles. The pillow is offered in three different firmness levels – plush, mid-plush, and firm. And also comes in two different sizes- standard and king.
Brookline's plush pillows are ideal for stomach sleepers who feel that when they sleep their neck is being bent in a way that it shouldn't be, putting undue strain on the spine. The softness and malleability of the plush pillow will mitigate any potential spine malalignment as a result of your sleeping position. The mid-firm pillow type is ideal for back sleepers as it offers the ideal amount of neck support that many similar pillows lack. The firm pillow is the one side-sleepers should pick as it will ensure that your neck and back will stay properly aligned throughout the night.
PRICE – $99 (Standard size) or $119 (King size) at Brooklinen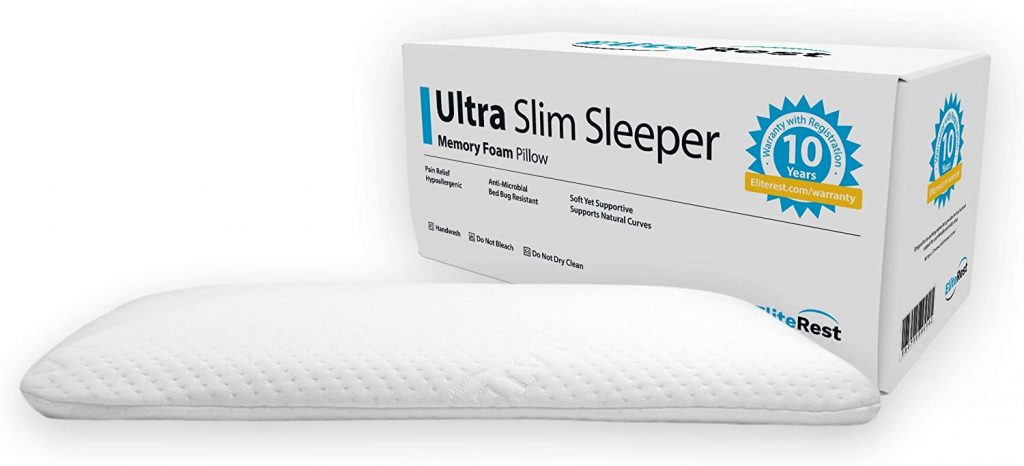 WHY IT'S THE BEST – Calling all stomach sleepers! The Elite Rest Slim Sleeper is one of the absolute best pillows for those who prefer to plop down face front when catching some shut-eye. This pillow sits at just 2.5" in height and is made of an all-natural latex memory foam. The height and memory foam combination ensure you maintain proper alignment while you are asleep while also providing enough plush to make it feel like you aren't resting your head directly on your mattress.
If you frequently wake up with cricks in your neck and back after sleeping then the Elite Rest Slim Sleeper is truly one of the best pillows to invest in. This pillow can also work for back sleepers who are more comfortable having their heads less elevated during the night. All in all, if you are looking for an ultra-thin pillow that is surprisingly plush and supportive, then the Elite Rest is the way to go.
PRICE – $48.49 on Amazon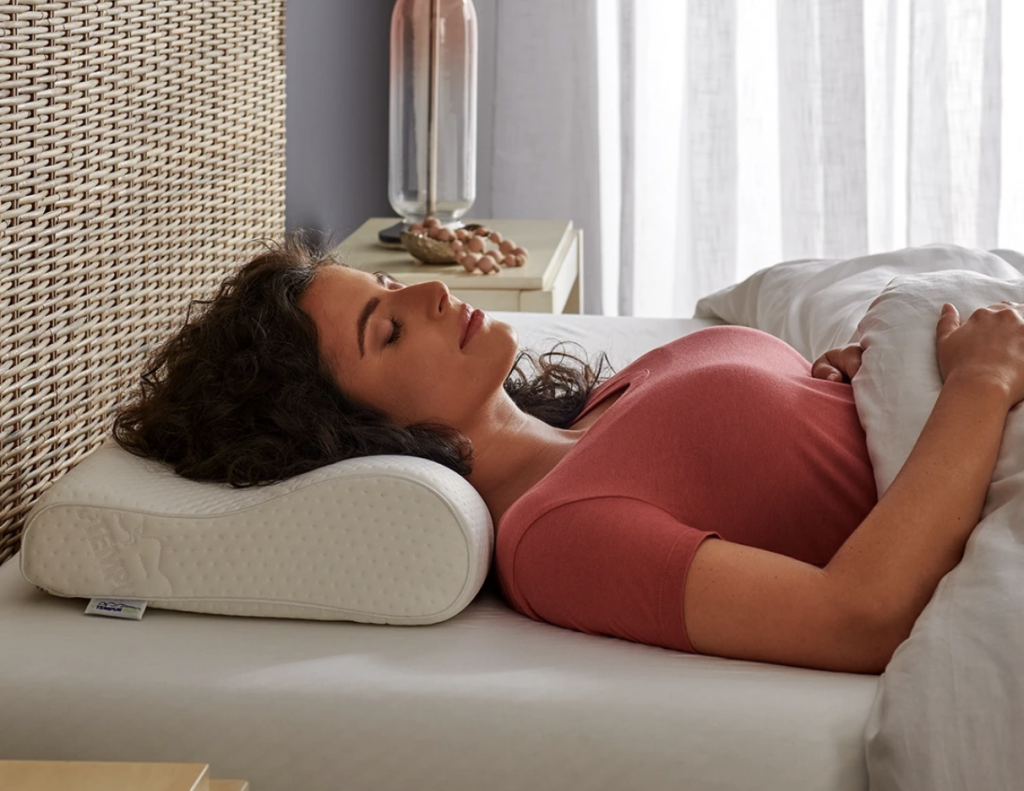 WHY IT'S THE BEST – Tempur-Pedic and the products they offer have been sleep industry staples for countless years. And there is a good reason for that, it's because their products work. This sentiment is true for both their beds and pillows. In fact, Tempur-Pedic makes one of the best pillows there are. The Tempur-Pedic Tempur-Neck pillow is an ergonomic sleeping solution ideal for both back and side sleepers.
The unique contouring design of this pillow is meant to complement the natural curvature of your body. When you'll lay your head down on this pillow you'll feel the unique sensation of tension being released from your body while still experiencing sturdy support. What's more, is that Tempur-Pedic accounted for a range of different body measurements in order to offer the best support to a wide range of individuals. Consult Tempur-Pedic's size chart below to find your perfect pillow measurements.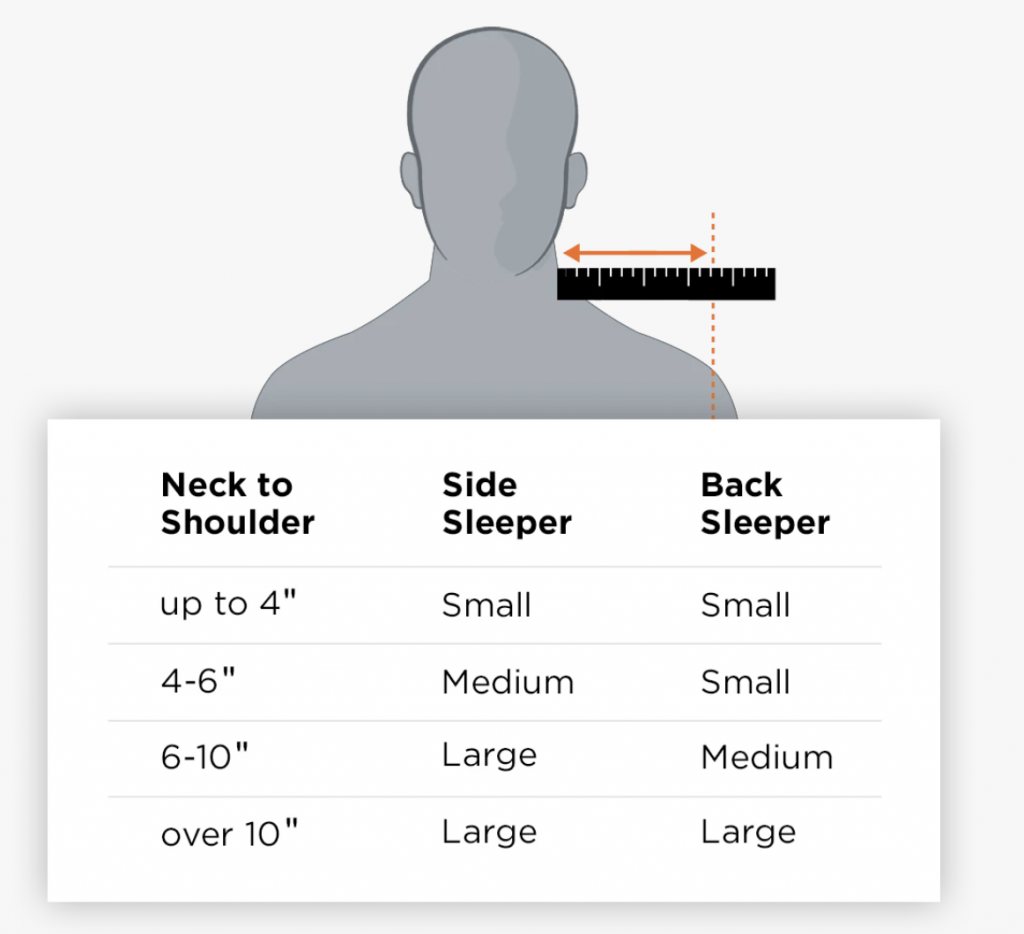 PRICE – $109.00 at Tempur-Pedic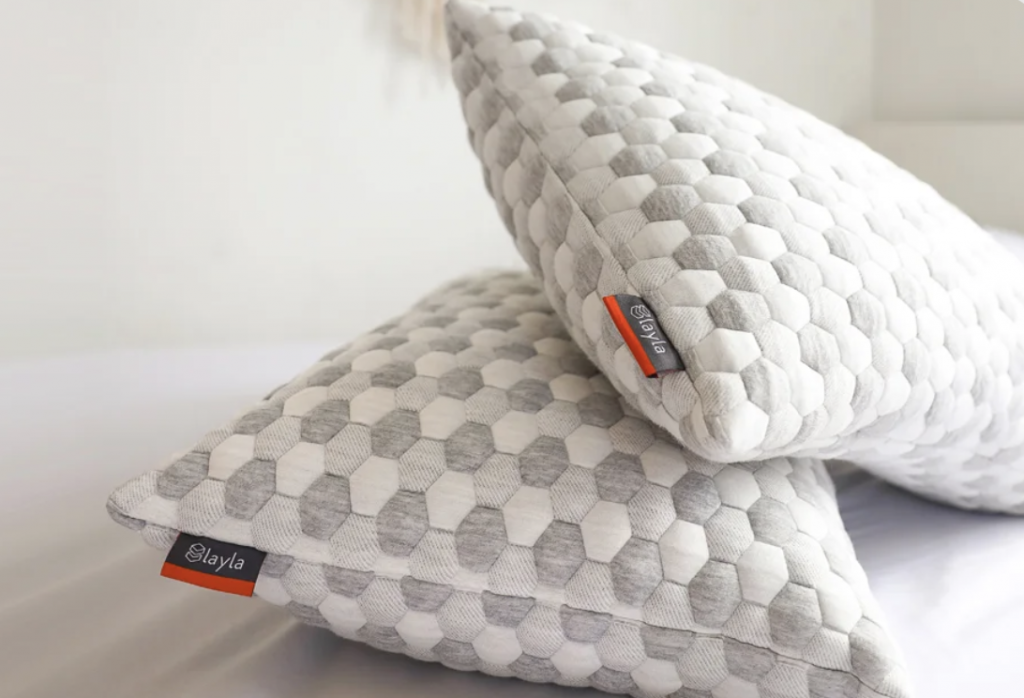 WHY IT'S THE BEST – The Layla Kapok Pillow offers the ultimate in pillow performance. This is one of the best pillows ideal for virtually any sleeping position making it a great choice for almost anyone, including combination sleepers who tend to toss and turn throughout the night. If you thought a pillow couldn't get more versatile or ideal than that, think again. The Layla Kapok Pillow was crafted with memory foam that was infused with copper. Copper's natural cooling properties help to keep this pillow cool throughout the night ( even when your bed is piled high with blankets, kids, and pets), which is perfect for those who tend to sleep hot.
Conveniently, this pillow comes in two different sizes (Queen or King-sized) and arrives overstuffed which means you can easily remove the filling to customize the loft level to your perfect pillow height. For instance, back sleepers might prefer a higher loft and leave in more stuffing, whereas side and stomach sleepers may opt to remove a generous amount of filling in order to lower the height to a level that feels comfortable for them.
PRICE – $109.00 (Queen) or $129.00 (King) at Layla Sleep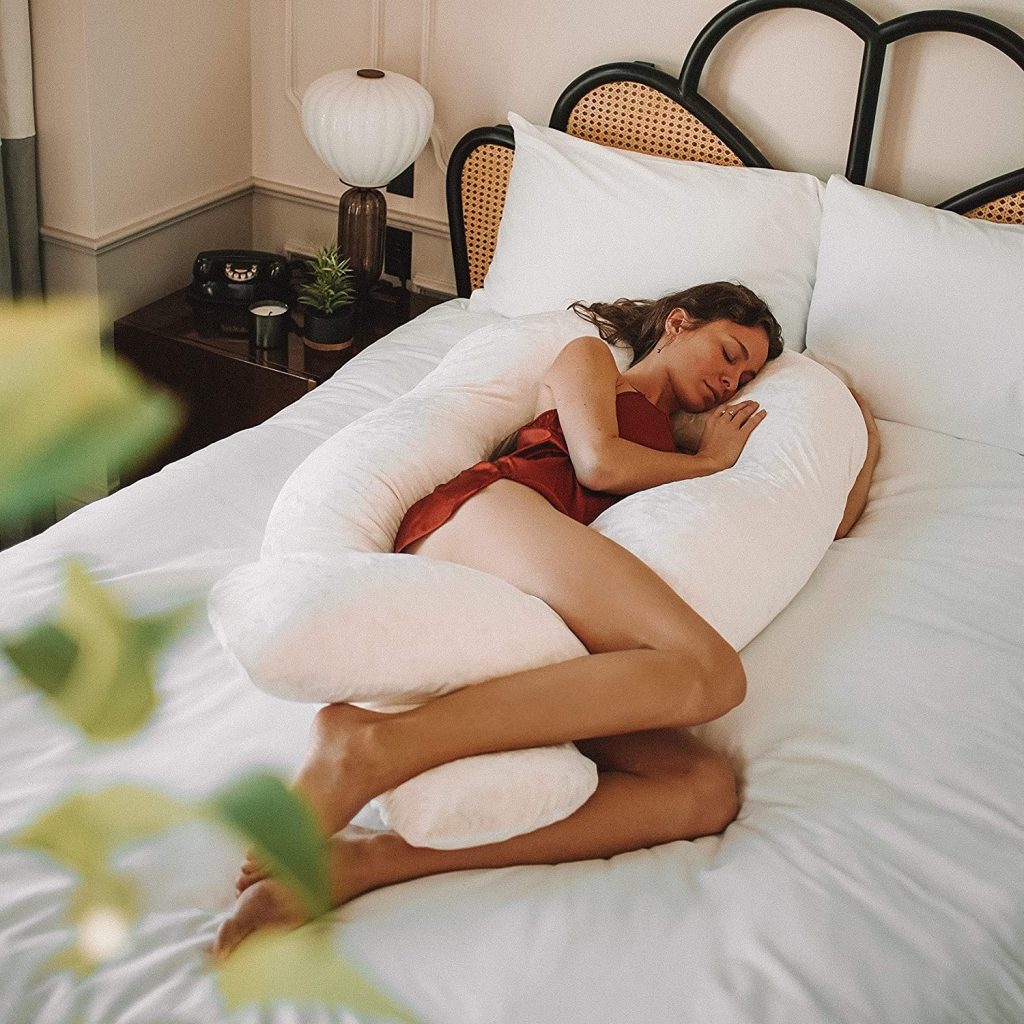 WHY IT'S THE BEST – Simply put, the Yana Sleep Body Pillow is one of the best pillows. The Yana Sleep is a contouring full body pillow that conforms and wraps uniquely around you making it feel like you are being enveloped into a cozy and comfortable hug. That sensation of being hugged and cuddled is great for those who tend to suffer from anxiety during the night as it promotes relaxation and provides the sensation of feeling safe and secure.
This pillow is also perfect for side sleepers or for those who suffer from chronic joint pain. The Yana Sleep Body pillow is also ideal for women who are pregnant and need added support while they sleep. The bamboo that this pillow is crafted with has natural cooling properties and is kind to people with sensitive skin.
PRICE – $199 on Amazon
THE CONCLUSION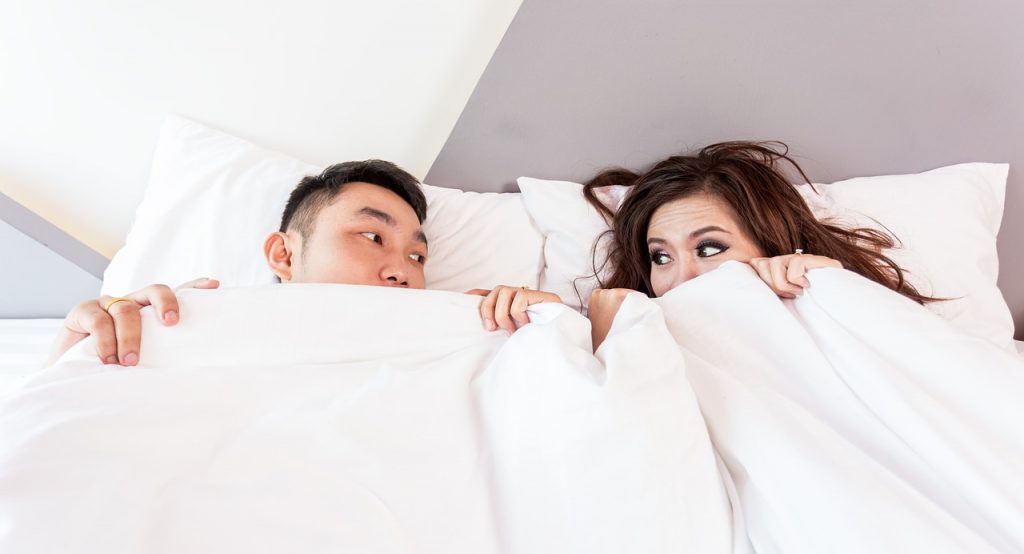 Achieving that perfect night's rest is only a best pillows choice away. Whether you are a side-sleeper in need of some extra support or a stomach sleeper looking to keep your back aligned or fall somewhere in between your perfect pillow pairing awaits. When you've got your pillow pal squared away, take a look at some bedding options to complete your overall sleep package.