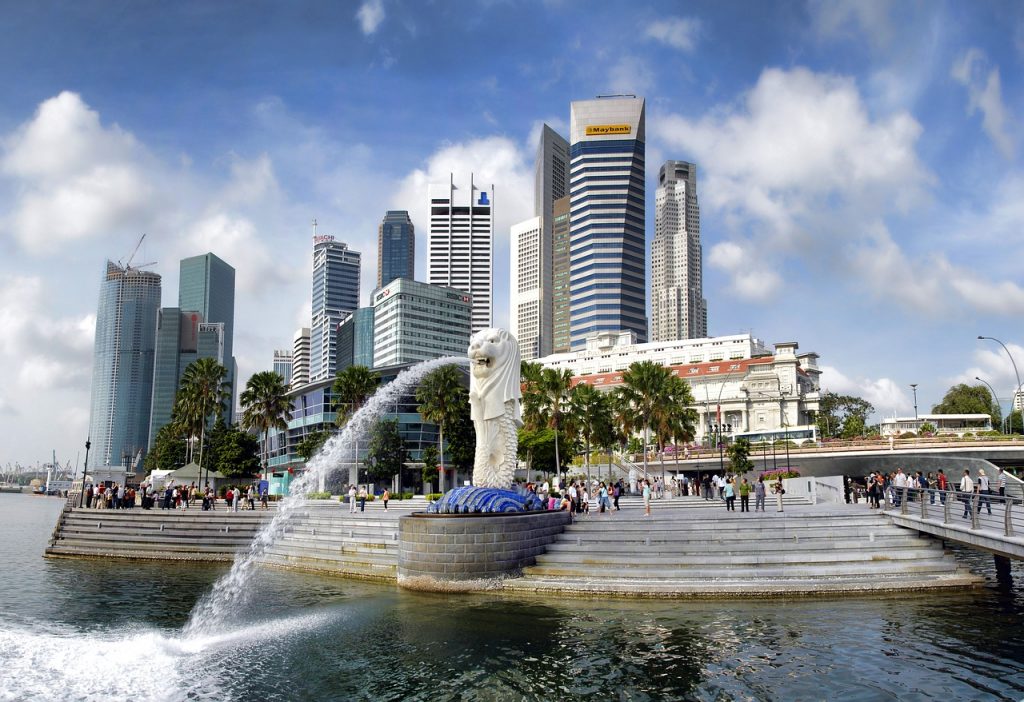 Traveling around the world is something that every person should aspire to do. It is profoundly educational to expose yourself to different people and cultures that can leave you with renewed perspectives and teach you a little more about yourself at the same time. It is also exceptionally spell-binding to witness firsthand different architectural marvels left behind by civilizations past. Every international city around the world is brimming with vibrant pulses of both the past and present. That being said, we compiled a list of the very best international cities from which to begin your world ventures.
OSAKA, JAPAN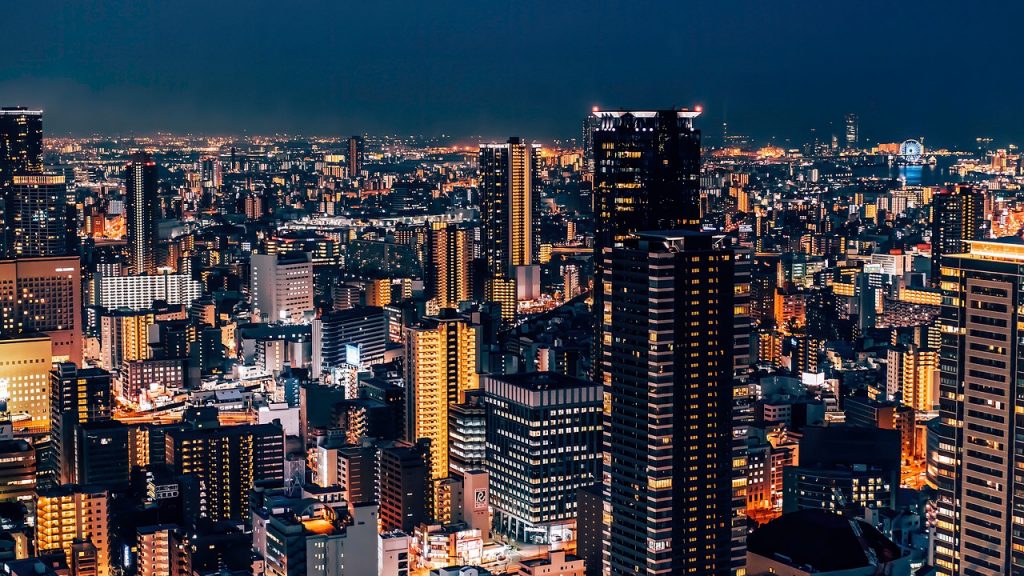 Osaka, Japan is one of the best international cities to travel to for its vast history, rich culture, and virtually endless amount of things to do while visiting. In the 7th and 8th Centuries Osaka was Japan's commercial center. Today, with over 2.7 million residents it still remains one of the most prominent metropolitan hubs in both its home country and the world. Its commercial designation has also allowed Osaka to become one of the most multi-cultural in the entirety of Japan. Electronics giants Panasonic and Sharp both call Osaka home as do a range of higher education institutions.
Best Things To Do – Must-see landmarks in and around Osaka include Osaka Castle, Dotonbori, Tennoji Park, and Sumiyoshi Taisha Grand Shrine. Shittenno-ji, one of the world's oldest Buddhist temples, is also located in Osaka. Another big draw for tourists visiting this international city is Universal Studios. Now, in particular, Universal Studios Osaka has become an even bigger draw than ever before because of the recently opened Super Nintendo World.
Getting There – The best two airports to fly into when traveling to Osaka are Kansai Airport and Itami Airport. Hotels are also plentiful in and around the city center. Some hotels worth looking into include Conrad Osaka, Feel Osaka Yu, and Osaka Marriott Miyako Hotel.
SAN MIGUEL DE ALLENDE, MEXICO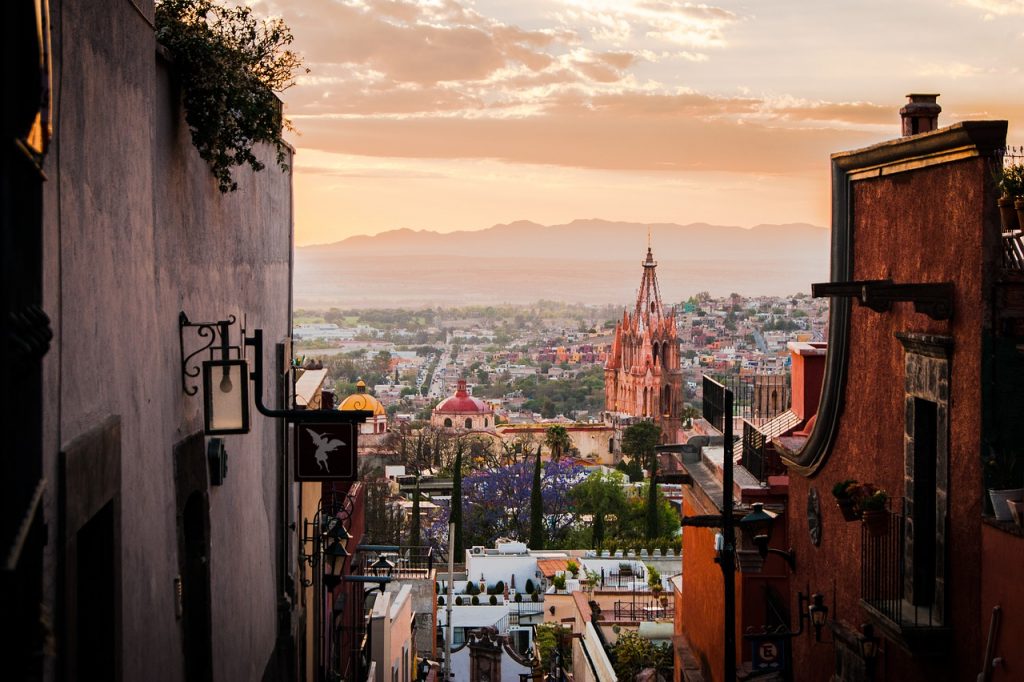 San Miguel De Allende is a unique international city whose astonishing architecture is characterized by both Baroque and Neoclassical influences. Simply walking the streets of San Miguel De Allende will absolutely mesmerize you and make you feel like you have been transported to centuries past. The city is also a hub for year-round festivals, fabulous food, and a vast array of arts and cultural activities.
Best Things To Do – Art and culture make up a huge part of this international city, hence, it makes sense while there are so many must-dos that revolve around it. A visit to El Jardín, Parroquia de San Miguel Arcángel, and Fábrica La Aurora are all well worth checking out, and they are also all free of charge. Exploring nearby Coyote Canyon while on horseback is a great excursion for the more adventure-faring types. Also dining at eateries like Don Taco Tequila, Luna Tapas Bar, and Churreria San Agustin will leave your tastebuds utterly tantalized.
Getting There – To reach San Miguel De Allende the best thing to do is to fly into the airport in Mexico City and then take a bus. The bus will leave you at your destination in about 5 hours. Thankfully, there are a plethora of great lodging options in this international city. Some top hotels to check out include Hotel Matilda, Hotel Nena, and Casa No Name.
CAPE TOWN, SOUTH AFRICA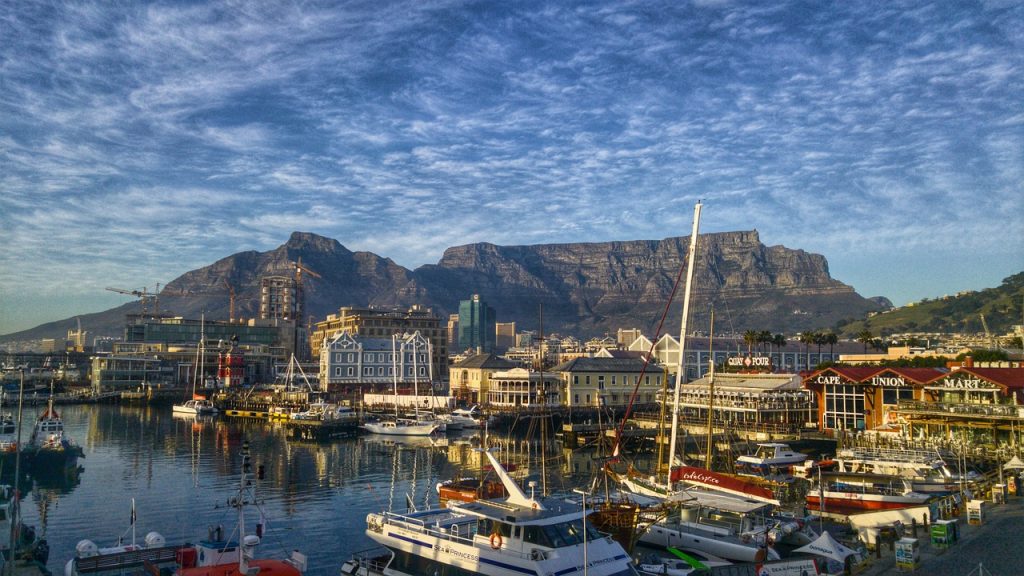 Cape Town is ideally situated right underneath Table Mountain on the northern shores of Table Bay. It is lovingly known as the Mother City and happens to be the oldest urban area located in the Western Cape region. This international city is celebrated for its impressive harbor and natural surrounding landmarks. It is a city that beautifully combines nature with urban ambiance.
Best Things To Do – There are a virtually endless amount of things to do in Cape Town. Your first jaunt on a clear day should be to head over to Table Mountain and hike to its peaks to enjoy some awe-inspiring vistas. Constantia Valley is brimming with loads of wineries to explore. Victoria & Alfred Waterfront is also a must-visit for some great views. Boulders Beach, Kirstenbosch National Botanical Gardens, and the Cape of Good Hope are also amazing places to experience.
Getting There – Flying right into Cape Town's airport will put you right where you want to be. Lodging options are also exceedingly plentiful. In fact, they are so plentiful it can be hard to determine which one to say at. We recommend checking out The Table Bay Hotel, Taj Cape Town, and One and Only Cape Town.
SYDNEY, AUSTRALIA

Sydney, Australia is located in the province of New South Wales, and well over 5 million people call it home. It has been colloquially named both the Emerald City and Harbour City, and despite it being quite expensive to live there, it has been touted as one of the best to abide in. At its core, Sydney is a hub that is chocked full of sports venues, landmarks, wildlife preserves, and noteworthy attractions that in a typical year attract millions of travelers.
Article continues below headlines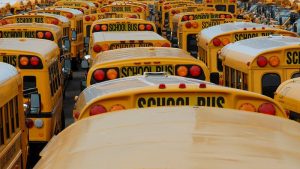 ---
Best Things To Do – Some notable places in Sydney to see include the famed Sydney Opera House, Sydney Harbor Bridge, Watsons Bay, Sydney Tower, Royal Botanic Garden, Australian Museum, and the Art Gallery of New South Wales. If your looking to get up close and personal with some native wildlife then stopping at the Sea Life Sydney Aquarium and Taronga Zoo should be on your list. Some parks worth spending some time in include Hyde Park, Ku Ring Gai Chase National Park, and the Western Sydney Parklands.
Getting There – It's best to fly into Sydney's national airport when embarking on a visit to this stellar international city. Because of Sydney's sheer size, it boasts a plethora of both traditional and more unique lodging options. If you choose to stay at the Intercontinental Sydney you'll experience some breathtaking rooftop views that are hard to match. Ovolo Woolloomooloo (say that 10 times fast) is a really cool spot to say in the historic Finger Wharf district.
SAN SEBASTIAN, SPAIN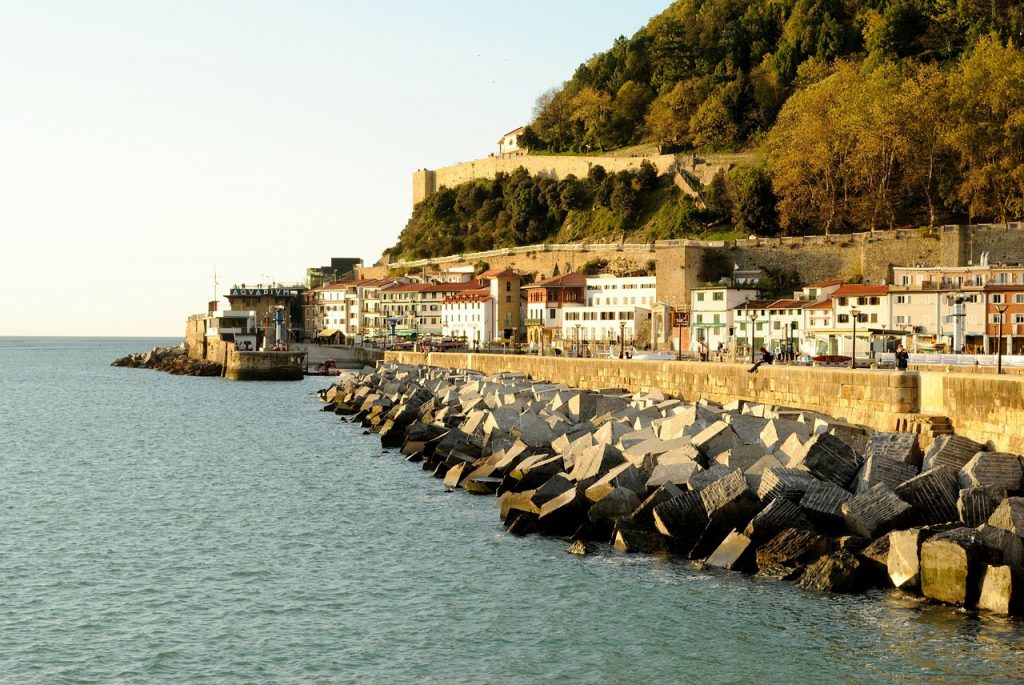 When people think of international cities located in Spain, it's likely that Madrid and Barcelona often become the topic of conversation. However, San Sebastián is well worth being a part of that conversation, too. It is situated right in the Bay of Biscay near the border of France. The city itself is a cultural Mecca led by its world-renowned film and jazz festivals. In fact, back in 2016, this international city was named the Capital of Culture by the European Commission.
Best Things To Do – San Sebastián is a city with diverse landscapes and the things to do there are indicative of such. If you want to go to the beach, head over to La Concha. If you prefer to hike atop a mountain then Monte Urgull should be at the top of your list. Other amazing points of interest include San Telmo Museoa and Miramar Palace. There are also loads of local tours worth embarking on, too.
Getting There – The closest airport is Hondarribia, however, it's easier to reach San Sebastián if you fly into a major hub like Madrid and then take a bus ride over. In terms of hotels, if you want to stay on the beach then look no further than Hotel De Londres. Hotel Astoria 7 and Hotel Maria Cristina are perfect if you want to stay in the city's heart. Tryp San Sebastián Orly will put you right between the beach and the main city, which is a great option to go with if you're looking for a spot that will give you the best of both worlds.
THE CONCLUSION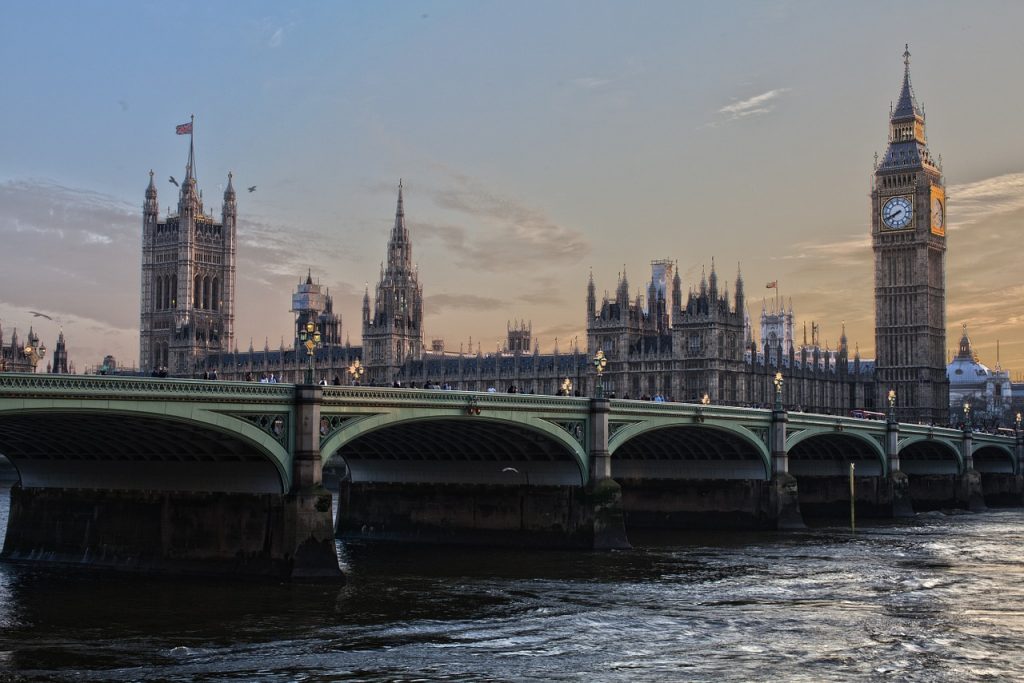 Our list of international cities is really just scratching the surface in terms of all the wonderful cities in various parts of the world that are well worth exploring. Some others that come to mind include Athens, London, Dubai, Singapore, Taipei, and Buenos Aires. There is a whole world out there, it's time to get out and marvel at all the wonders there are to see and do.