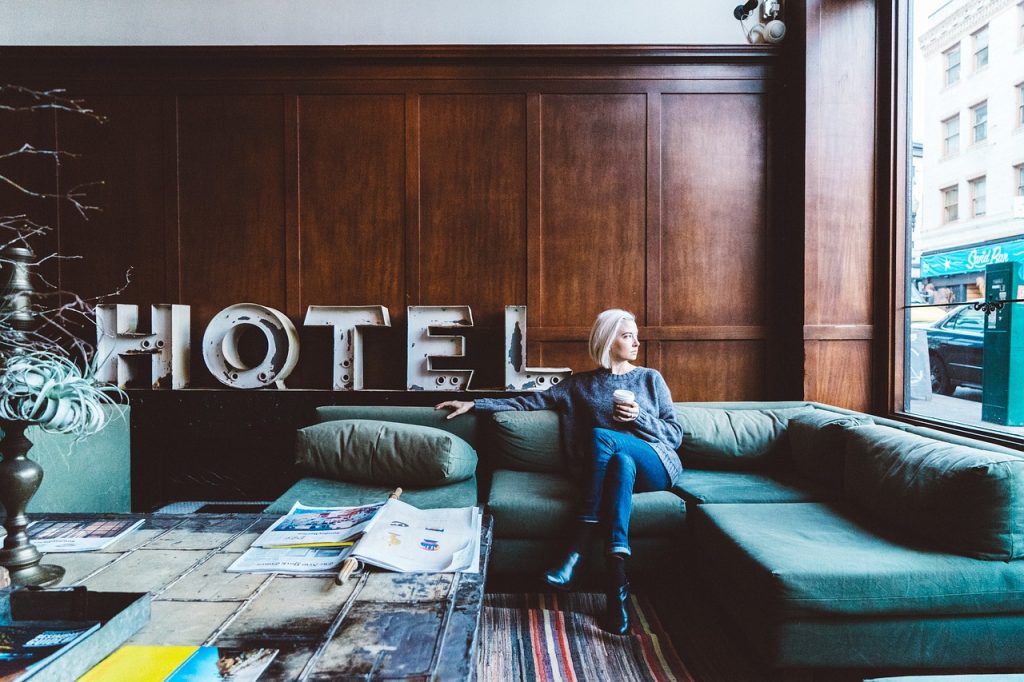 Throughout most of the country, the cold bite of winter is giving way to the sweet, warmer sounds of spring. Birds are singing their lovely tunes, flowers are in bloom, and with mask mandates dropping as fast as President Joe Biden's popularity, smiling faces can finally be seen; faces that are ready to get out and play. Across the country, families are making their spring break plans, and their summer plans, and in doing so, are looking for great accommodations, of which there are plenty. But just what are the best hotel chains in the U.S.?
There are countless places families can go for spring break or their upcoming summer vacations. Destinations that allow for plenty of sun and fun. But while the final destination and its surroundings are the attraction, finding a great pillow to lay your head on can be equally important, and in some cases, more. So, what do you look for when searching for a great vacation roof over your head? Looking at some of the best hotel chains is probably a great place to start.
With the best hotel chains, you have choices and that is pretty much what families want and need. Some families are looking to save a buck or two. The best hotel chains can offer this. Some families are looking for the ultimate in fun. The best hotel chains can offer this as well. The best hotel chains can offer a variety of options. From ocean and garden views to city views. From a simple hotel room to presidential suites. From 24-hour room service to the most exquisite five-star restaurant, you can imagine. And one more thing the best hotel chains can offer – a great rewards program.
So, let's take a look at some of the best hotel chains in America. Not only are these hotel chains popular in the states, but most of them enjoy a large footprint across the globe as well. Today, though, we focus on what they have in the U.S.
HILTON HOTEL AND RESORTS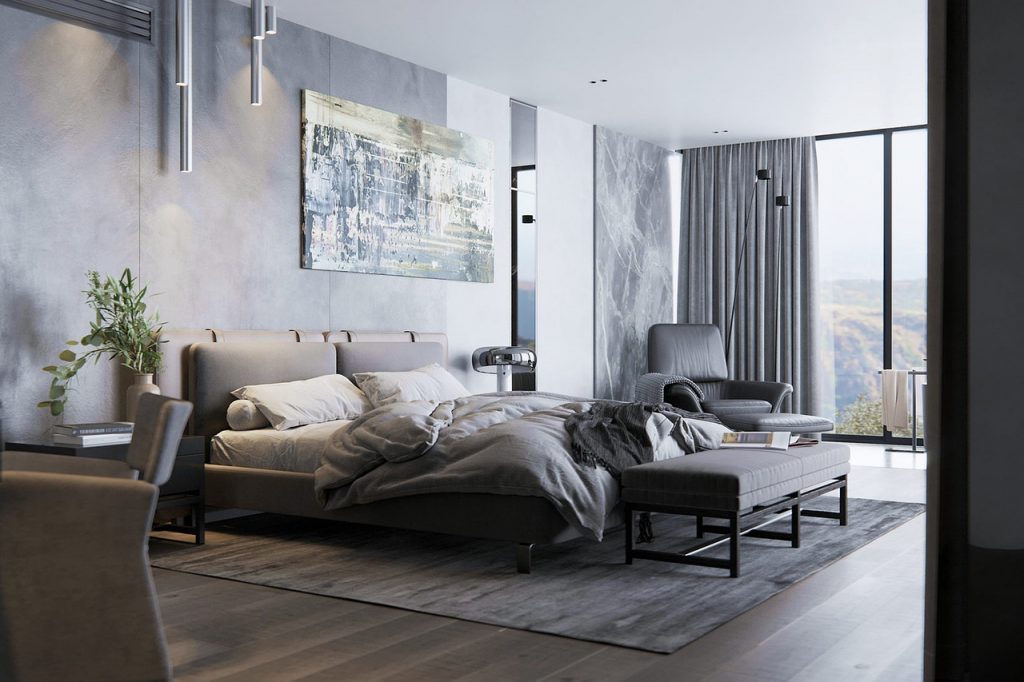 Hilton comes in as one of the best hotel chains in the U.S. because of its wide variety of luxurious hotels and budget-friendly options. According to the American Customer Satisfaction Index Travel Report (ACSI), Hilton ranked number one as far as customer satisfaction. With no less than 18 brands under the Hilton umbrella, customers have plenty of chances to give their opinions.
Some of these Hilton brands include the Waldorf Astoria, where customers can get truly spoiled in world-class style; DoubleTree, Embassy Suites, Garden Inn, Hampton, Homewood Suites, and Home2Suites. Hilton also recently opened their latest creation, Tempo by Hilton, in what they describe as "an approachable lifestyle brand curated to serve a growing segment of 'modern achievers' who seek a hotel experience that reflects their ambition."
Just by looking at some of the Hilton brands you can see the variety. Solid and affordable to swanky, ritz, and pricey. Hilton has it all. What they also have is their Hilton Honors rewards program. This program comes in three tiers – Silver, Gold, and Diamond. Each tier requires customers to stay at any Hilton property for a set number of stays or nights throughout the calendar year. For silver, you only need four stays or 10 nights and you are rewarded with 20% bonus points. To reach the Gold level, you must hit 20 stays or 30 nights. This will get you 80% bonus points. The Diamond status will require 30 stays or 60 nights (this is for the big traveler) and here you will receive a 100% points bonus. To get more information on their Hilton Honors, you can go here.
HYATT HOTEL CORPORATION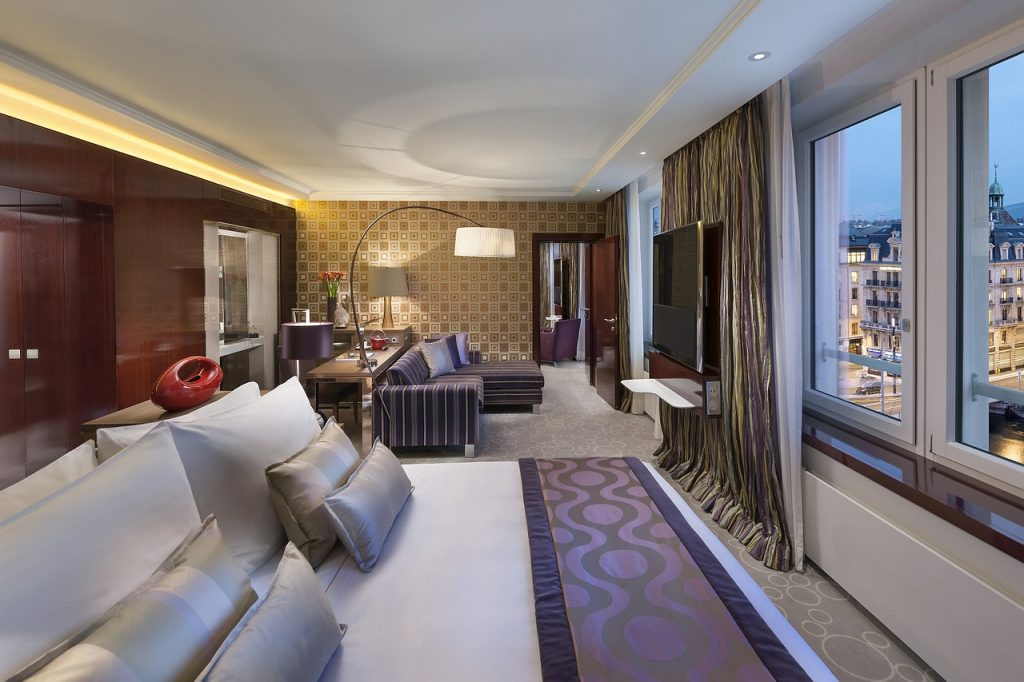 Although the Hyatt Hotel Corporation is the smallest amount the best hotel chains, it nonetheless has plenty to offer guests. The Hyatt umbrella covers 20 brands that range from their budget-friendly haunts to the luxurious. Strategically placed across the country, Hyatt is a brand you can depend on. ACSI ranks the Hyatt brand at #3.
Among the 445 Hyatt properties (worldwide), the brand includes the ultra-ritzy Park Hyatt. These hotels are always found in big cities and in the most desirable location. The Park is designed for those patrons looking for personalized service, gourmet dining, amazing concierge service, and unparalleled business amenities. Also under the Hyatt umbrella are brands such as the Grand Hyatt, Hyatt Hotels, Hyatt Regency, and the Hyatt Residence Club.
What also gives Hyatt a solid rating is their World of Hyatt rewards program. It too has three tiers – Discoverist, Explorist, and Globalist. To gain each level customers must hit certain stay or nights thresholds similar to Hilton's rewards program.
MARRIOTT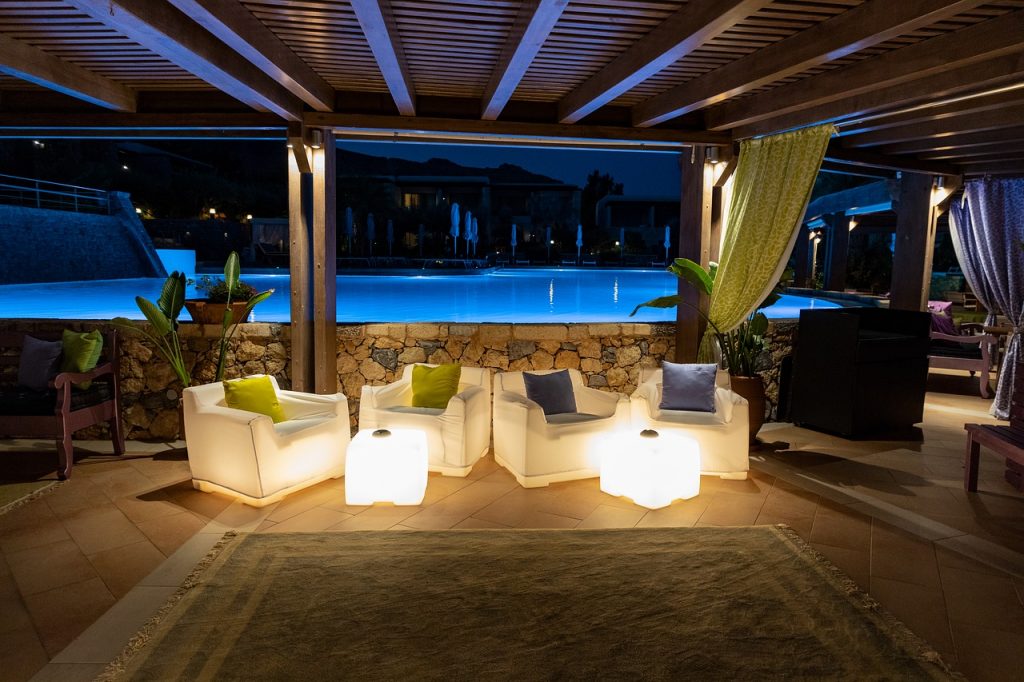 Marriott finds itself ranked as one of the best hotel chains based on its mantra of "putting people first, pursuing excellence, embracing change, acting with integrity, and serving our world." They do this in spades. ACSI has them ranked in a tie for #3 with the Hyatt brand.
Marriott gains their great reputation as one of the best hotel chains by being the largest chain not only in the U.S. but across the globe with over 7,000 properties. Included under their impressive umbrella are brands such as The Ritz-Carlton, Marriott Hotels, JW Marriott, Le Meridian, Edition, Renaissance Hotels, Courtyard, Fairfield Inn and Suites, Residence Inn, Sheraton, St. Regis, and the Westin. As you can see just by the names, Marriott is not only a popular brand but one that has something for every budget and taste.
Their rewards program is called the Marriott Bonvoy. It has five tiers, all based on the number of nights one stays at any of the Marriott properties. Marriott's first tier, Gold, is reached by staying 10 nights. The second tier, Gold, requires 25 nights. With the Platinum tier, guests need to hit 50 nights. To reach the Titanium level you need to stay 75 nights, and to hit the final tier, the Ambassador level, guests must stay 100 nights AND spend over $20,000 during those combined stays. A nice perk for reaching the Ambassador level is you get rewarded with your own personal loyalty concierge, available for your every whim.
INTERCONTINENTAL HOTEL GROUP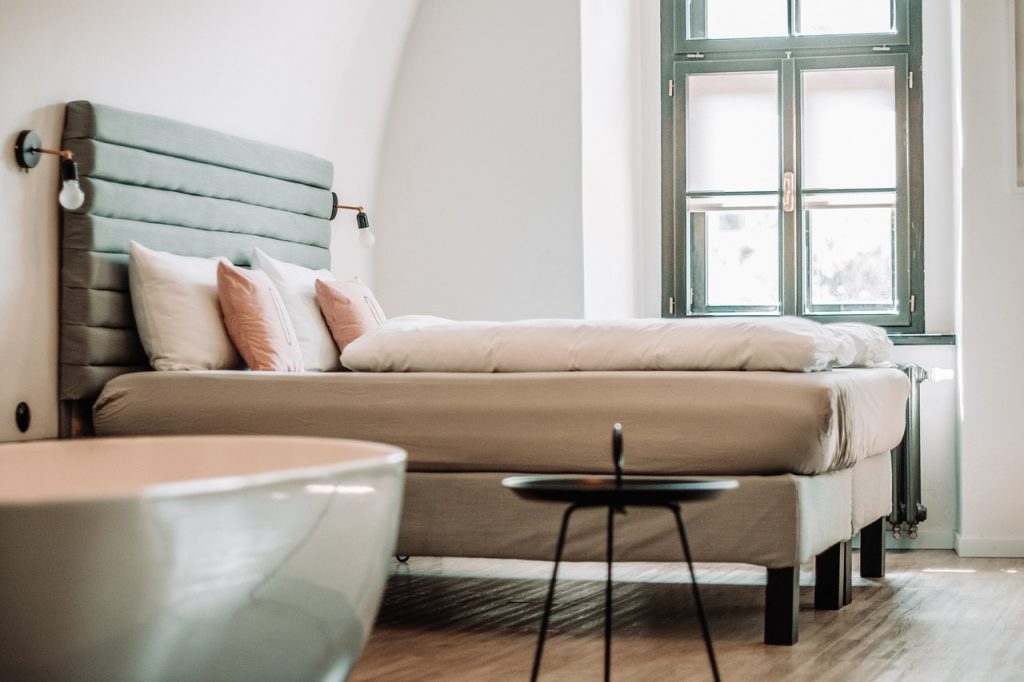 Their motto is simple – "to create great hotels guests love." With nearly 5,900 properties, the IHG has done just that, allowing it to be considered one of the best hotel chains in the country. Sitting right behind the Hilton as far as ACSI is concerned, IHG caters to all. Under their umbrella, the IHG calls 17 brands their own. These include the InterContinental Hotels & Resorts, the Crowne Plaza Hotels & Resorts, Holiday Inn Hotels & Resorts, Holiday Inn Express, Staybridge Suites Hotels, Candlewood Suites Hotels, and Hotel Indigo.
IHG One Rewards is a rewards program set up in three tiers. Gold is the first, and as seen with many rewards programs, requires guests to stay at IHG properties for 10 nights. To reach the Platinum level, this one will require guests to stay 40 nights. To reach the reward program's top tier, the Spire Elite, guests only need to stay 75 nights.
WYNDHAM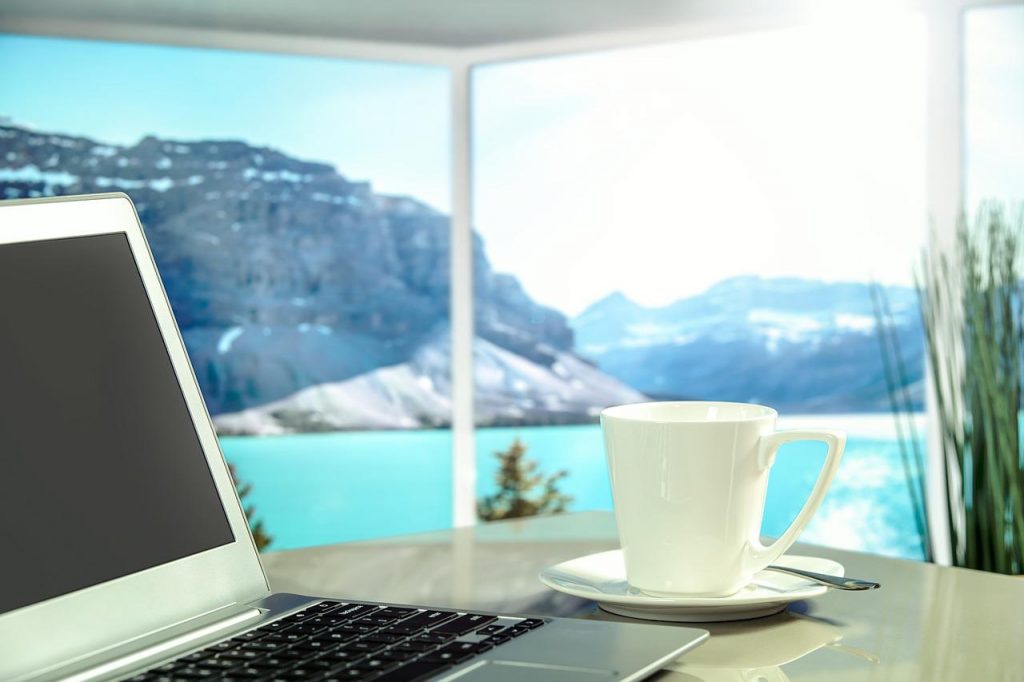 Although Wyndham finds itself a bit lower on the ACSI scale (#6), they are nevertheless considered one of the best hotel chains in America. Their mission, "to be the global leader in travel accommodations, welcoming their guests to iconic brands and vacation destinations through their signature Count On Me! Service," is spot on for all who enjoy Wyndham's services.
Under the Wyndham brand, they have over 7,500 properties. Included in these are the Wyndham Grand Hotels and Resorts, Wyndham Hotels and Resorts, Wyndham Garden Hotels, Wingate by Windham, Hawthorn Suites, Ramada, Days Inn, Super 8, Howard Johnson, and Travelodge. While Wyndham has their fair share of luxury, they most definitely cater to the more budget-conscious families.
Like most of the other best hotel chains, Wyndham offers their Wyndham Rewards program. It comes in three tiers – Gold, Platinum, and Diamond. Attaining these levels for guests is much easier than some of the other reward programs. To reach gold, guests must stay only five nights. To hit the Platinum level, 15 nights are required. Finally, to get to the Diamond level, guests only need to stay at Wyndham properties for a total of 40 nights in a calendar year.
FINALLY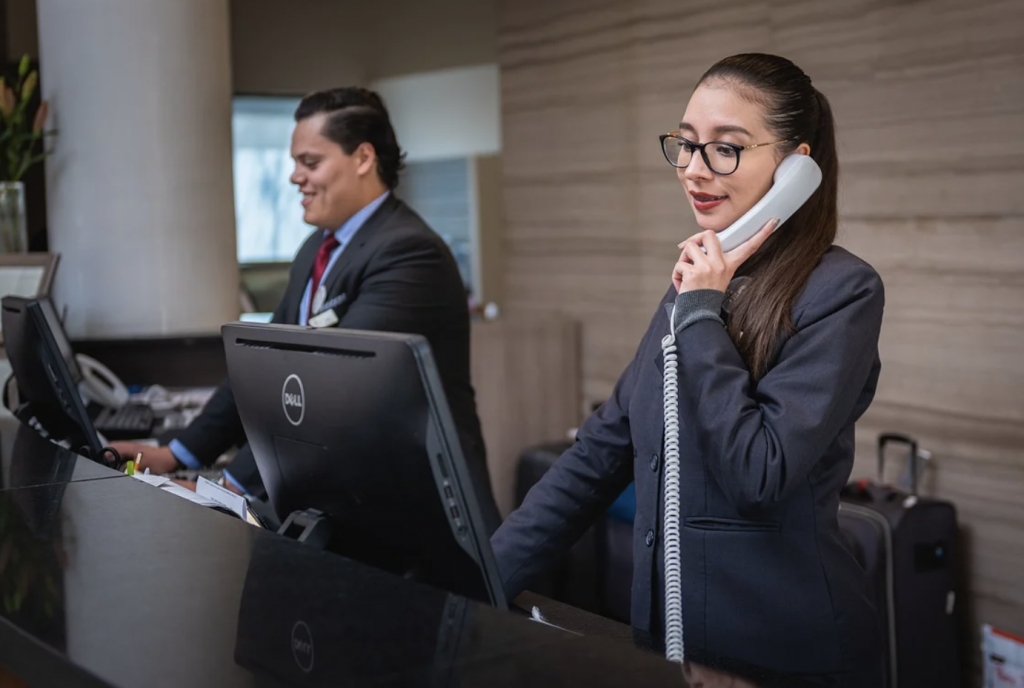 The choices are many and the rewards are plenty at the best hotel chains in America. Each of the above has very affordable selections for those that require a thick wallet, or at least a credit card with an unlimited amount on it. But as America awakens from its two-year pandemic slumber, the desire to get back out and experience life again will be great. Thankfully, the best hotel chains in America have a few vacancies to fill.