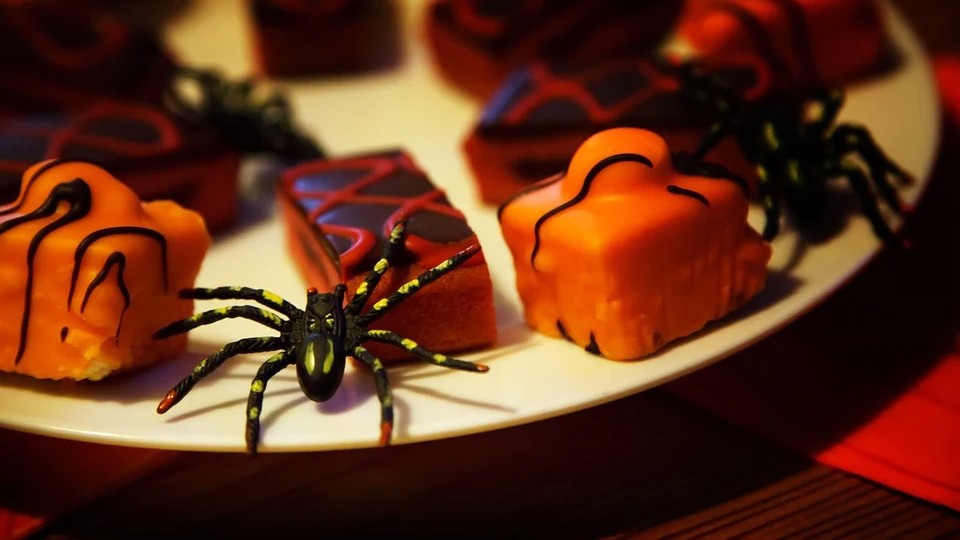 As the season changes from summer to fall, there is one thing on many people's minds – Halloween. The scary season is almost upon us and with the country opening up a bit to allow for some possible trick-or-treaters, we have but one important question. Where do we find the best Halloween candy deals?
When the COVID-19 pandemic took over our fine nation, we lost the ability to enjoy the simple things in life. The lockdown took its toll not only on how we went about our daily business but also on how we celebrated our holidays. Halloween was one holiday that was affected in a big way. Kids were no longer able to go door-to-door screaming "Trick or treat!" and filling their bags with teeth-rotting fun with the best Halloween candy that could be bought.
Stores have been set up since early summer (right?) with their Halloween goodies, anticipating parents to dive in buying big bag after big bag of candy. But the candy one finds at these stores seems to be quite pricey. Bulk buying may be the way to go, especially if the "all-clear" signal is given and the little rugrats can get into their finest, scariest, or cutest costume and enjoy a fun night with all the monsters, witches, and goblins.
What are we looking for in the best Halloween candy? Besides a good price, we are looking for a variety. A one-note candy dispenser doesn't make for happy trick-or-treaters, so finding a nice bulk variety pack is key. There are plenty out there but getting that decent deal could be tricky.
So, we are here to lend a hand. Let us help you find the best Halloween candy deals the internet (i.e., Amazon) is offering.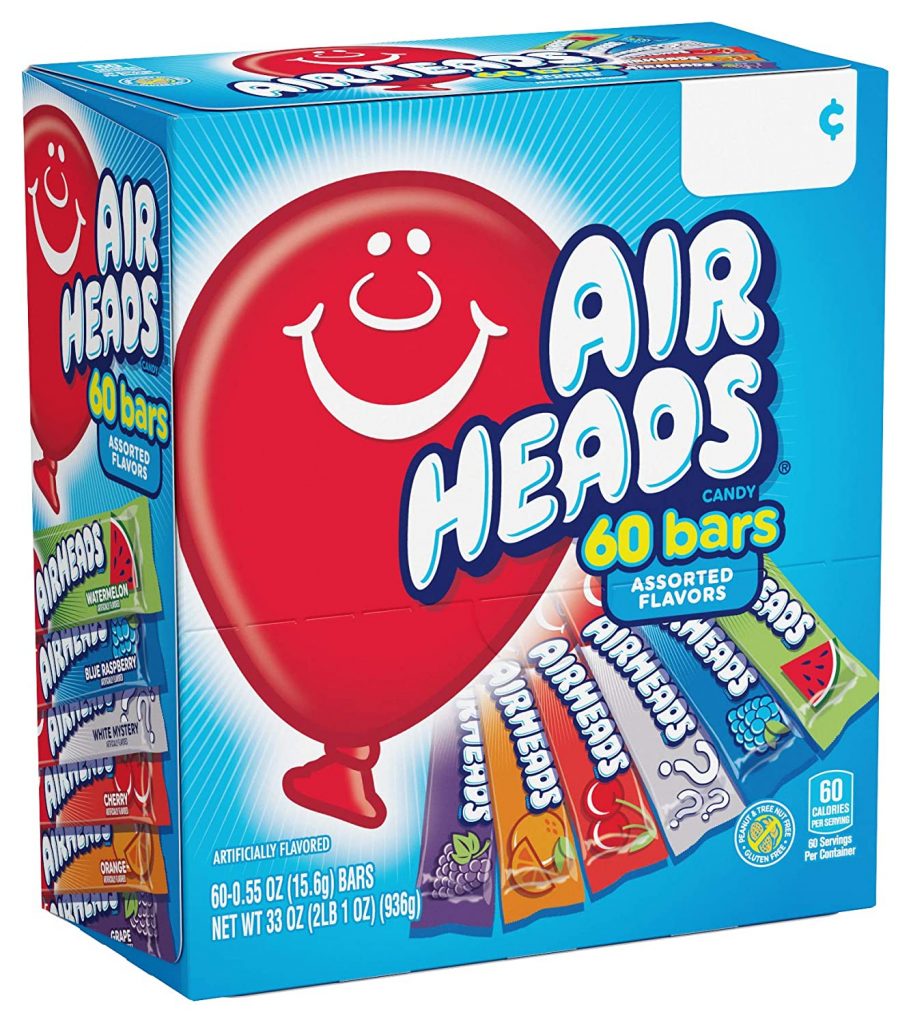 WHAT'S TO LIKE – Well, the first thing not to like is the filling-removal ability of this particular candy. You may take a look at the box and say, didn't you tell us that "variety" was a key in finding the best Halloween candy? Our answer would be "yes and look closer." This particular box of Airheads offers six different flavors, watermelon, blue raspberry, cherry, orange, grape, and a mystery white bar. That's variety.
HALLOWEEN SCALE – 3 out of 5 Pumpkins. It gets high marks for price, but the filling-puller aspect knocks it down a bit.
PRICE – $7.98 for 60 bars on Amazon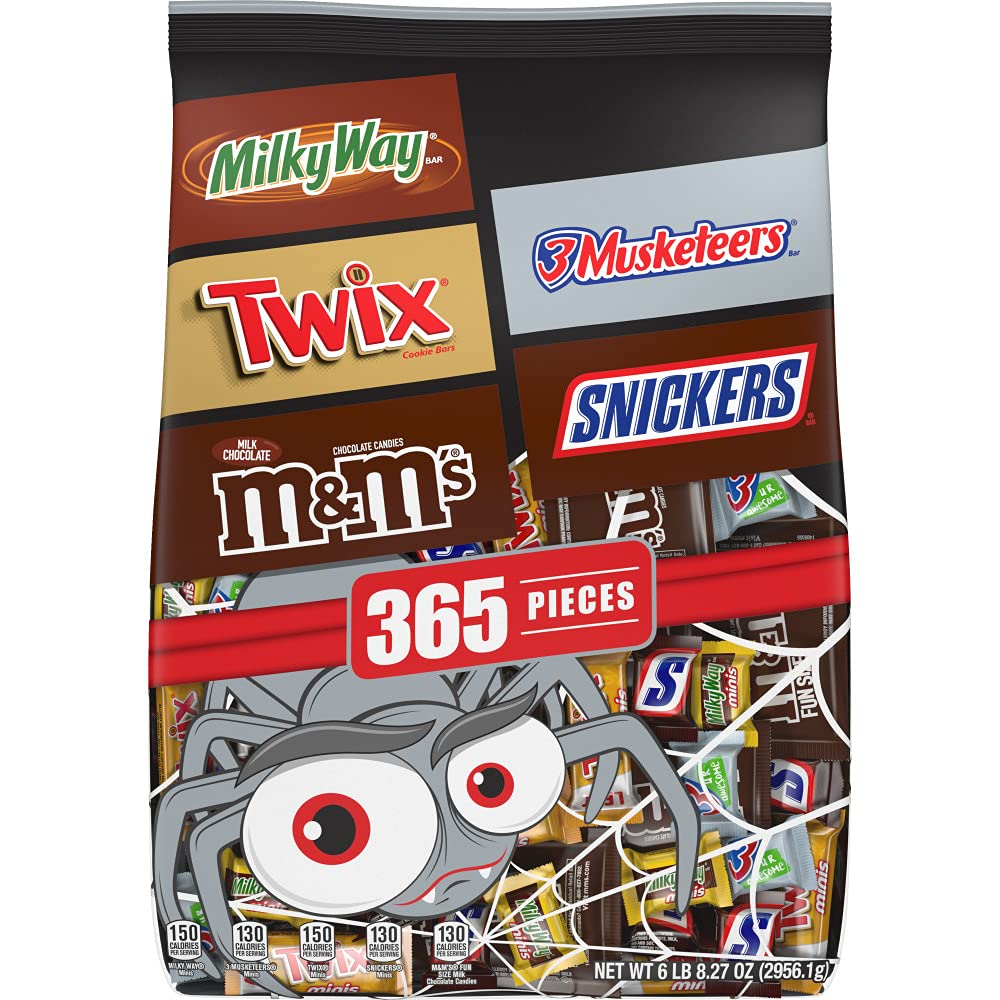 WHAT'S TO LIKE – While the title of the candy is somewhat mysterious, the pictures on the box tell you all you need to know when it comes to the best Halloween candy. Milky Way, Snickers, M&M's, Twix, and 3 Musketeers are all included in this 365-piece box of sugary glory. These bite-sized treats will surely make you the talk of the block.
HALLOWEEN SCALE – 4.5 out of 5 Pumpkins. Where are the Butterfingers?
PRICE – $23.98 for 365 pieces on Amazon
Article continues below headlines
---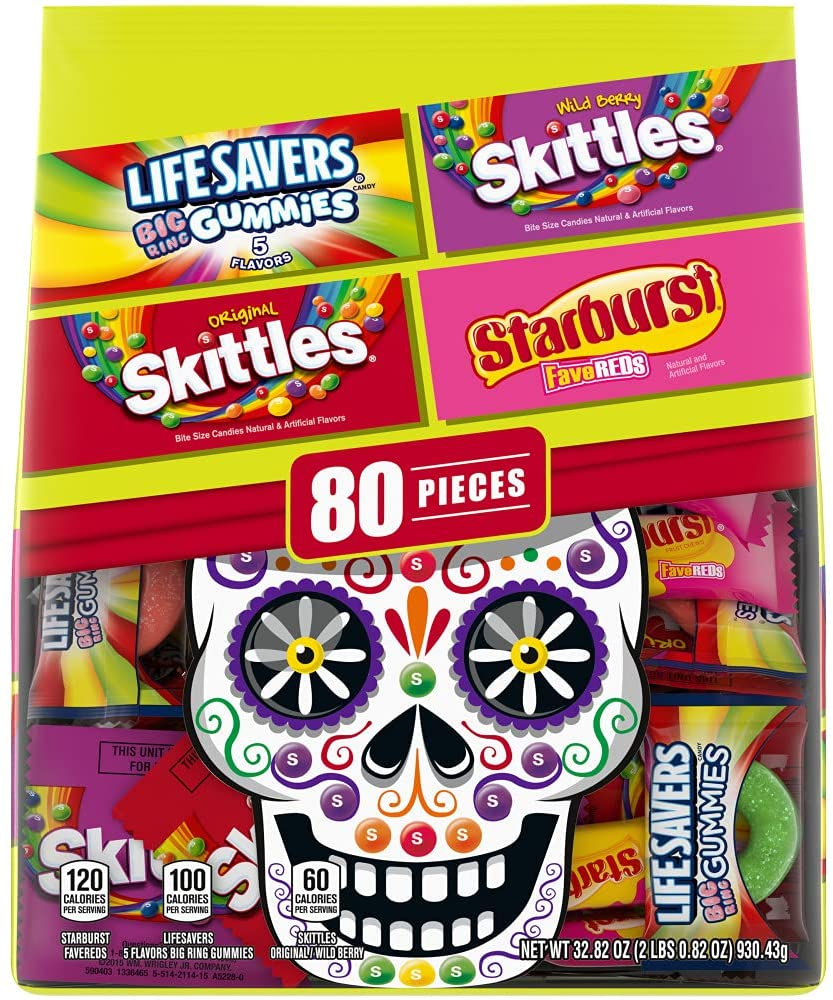 WHAT'S TO LIKE – You had us at Starburst. Included in this package are Original Skittles as well as Wild Berry Skittles, Starburst FaveReds, and the chewy Lifesavers Big Ring Gummies. As far as best Halloween candy, it all amounts to a lot of chewy fun, but not sticky chewy to where you might have to have your dentist on speed dial.
HALLOWEEN SCALE – 3.5 out of 5 Pumpkins. Deduct points for the package's inability to help scratch the chocolate itch.
PRICE – $10.64 for 80 pieces on Amazon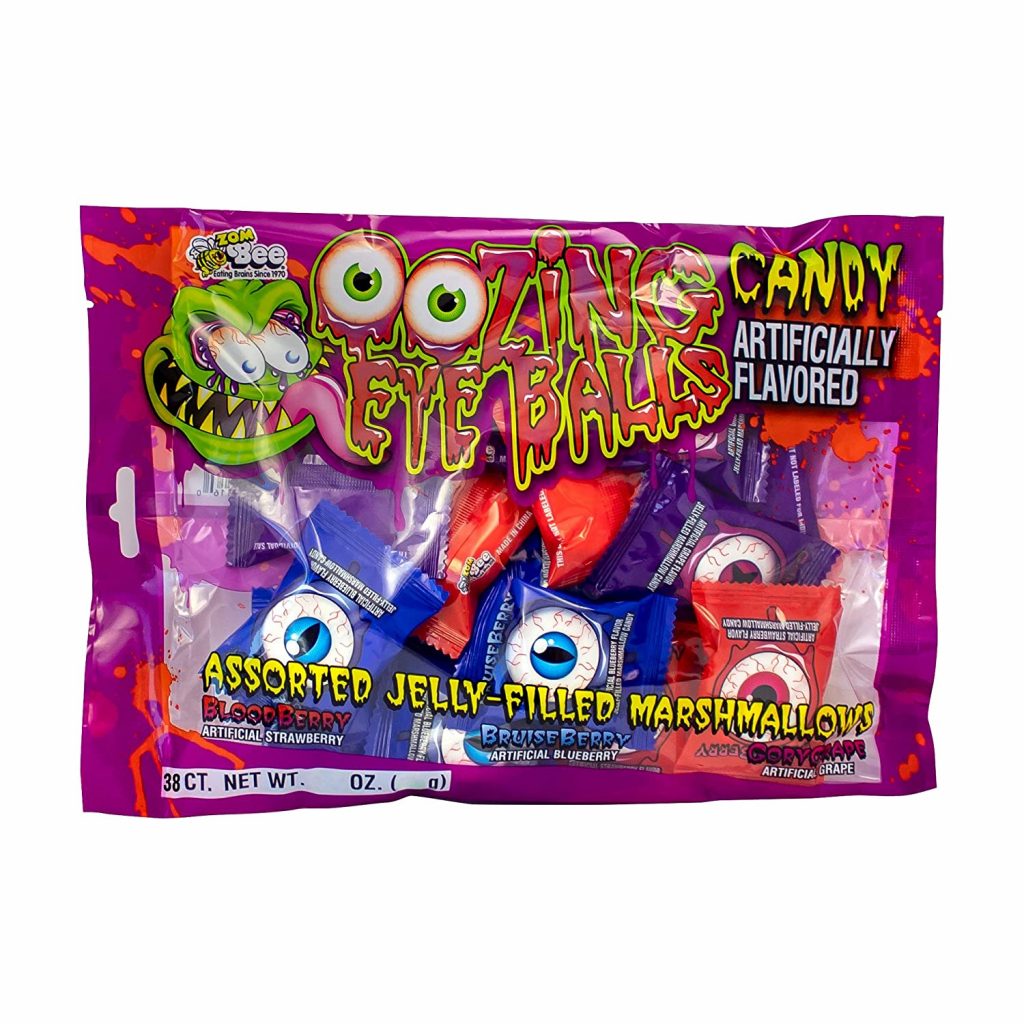 WHAT'S TO LIKE – Come on, man. The name alone is worth the price of admission. How can you not put Oozing Eyeballs up with the best Halloween candy? So, what exactly are Oozing Eyeballs? Well, they are jelly-filled marshmallow candy. Gross, you say? Thankfully it's the children who have the final say. They come in three gory flavors – Blood Berry, Bruise Berry, and Gory Grape. You just won Halloween.
HALLOWEEN SCALE – 4 out of 5 Pumpkins. There is something to be said about a gross candy name.
PRICE – $14.88 for 38 pieces on Amazon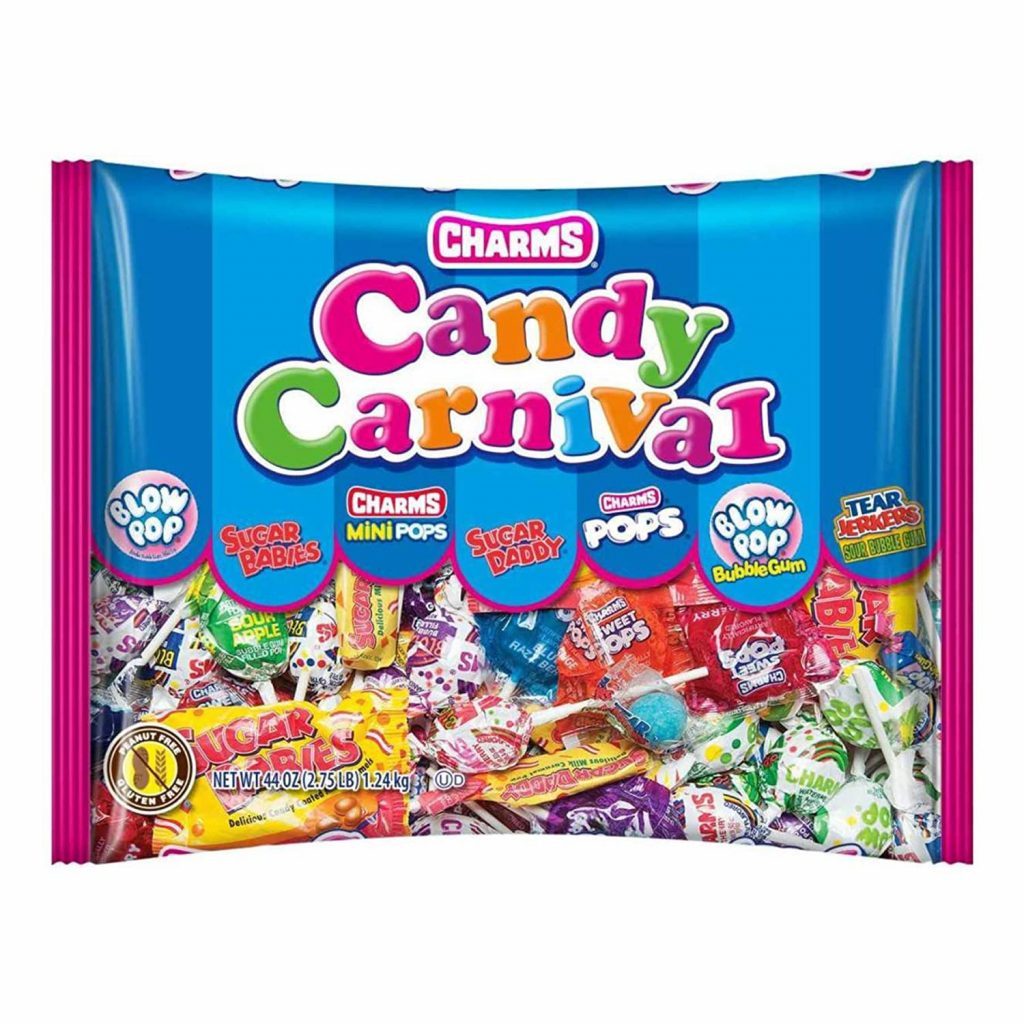 WHAT'S TO LIKE – Variety on top of variety. This package doesn't state how many pieces it holds, though it does say it weighs 2.75 pounds of pure sugar. As for the variety we claim to love, the bag includes Charms Pops, Sugar Babies, Sugar Daddy, Charms Mini-Pops, Blow Pop Bubble Gum, and Tear Jerkers Sour Bubble Gum.
HALLOWEEN SCALE – 3.5 out of 5 Pumpkins. How do we convert pounds into pieces?
PRICE – $19.88 for 2.75 pounds on Amazon
Because we are all in with Halloween, we decided to add a sixth bulk candy as this one may be the best Halloween candy money can buy. Well, at least one of the candies in this bag can be considered the best Halloween candy.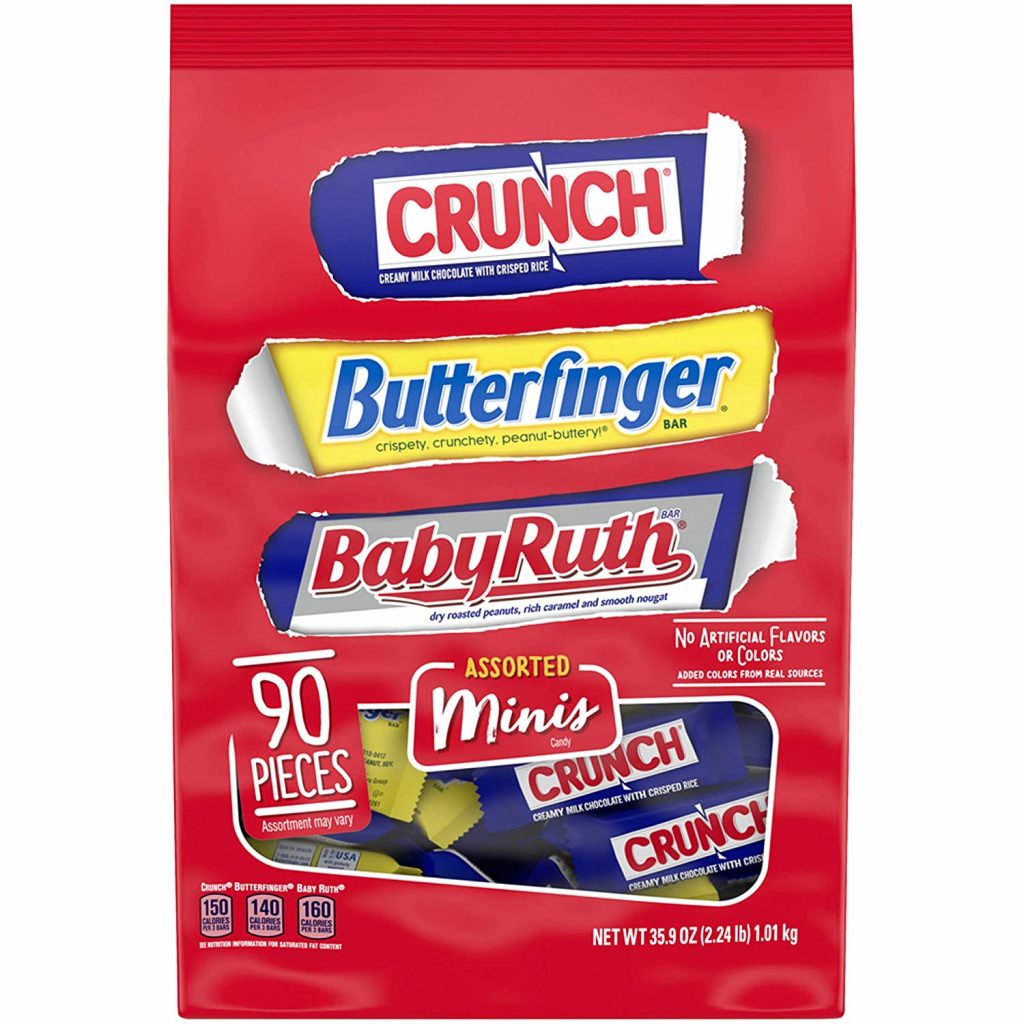 WHAT'S TO LIKE – We will start with Butterfinger and that is where we will end. Okay, we'll give you a little more but just know Butterfinger is the key ingredient. Along with the top candy, you also get a solid combination of Nestle's Crunch and Baby Ruth. While we'd much prefer to grab an entire bag of Butterfinger, we have been preaching variety, so variety is what we'll give.
HALLOWEEN SCALE – 5 out of 5 Pumpkins. Butterfinger. Need we say more?
PRICE – $9.98 for 90 pieces on Amazon
HAPPY HALLOWEEN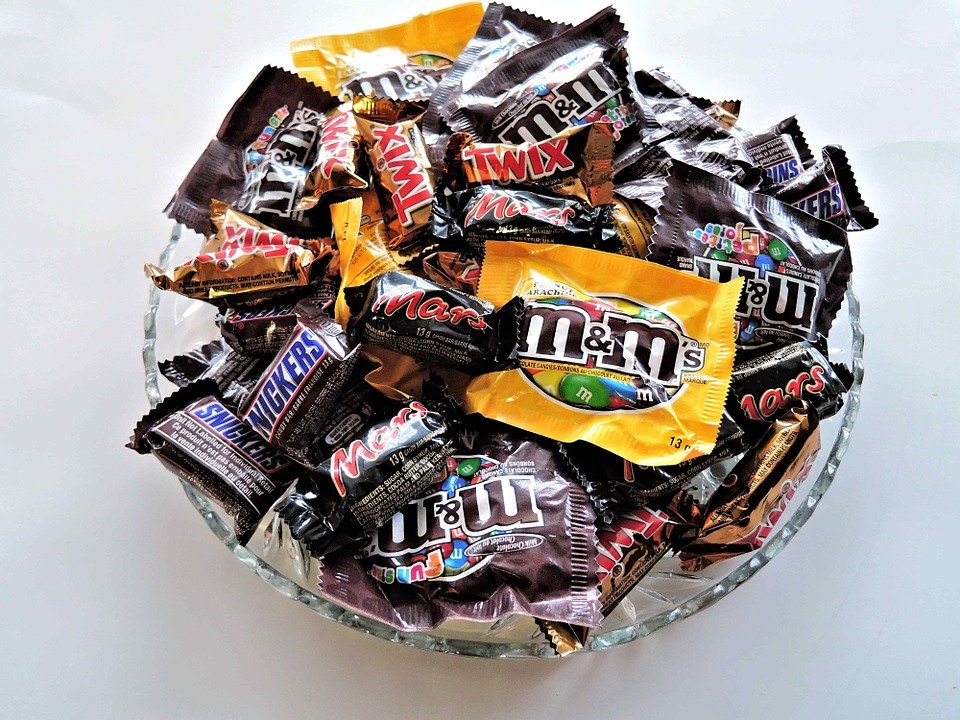 You can't go wrong with any of the above choices, though you know which one we admire the most. When shopping for the best Halloween candy, what exactly do you look for? Are you shopping for the little tykes or are you shopping for what you like?
Hopefully, we can put last year's COVID-19 Halloween downer behind us and get out in full costume. Of course, there are still ways to get out and be safe while enjoying the sights and sounds of a good Halloween scare-fest.
Many families opted for the "candy table" approach where they would put their treats on a table on their front porch or driveway and monitor it from a safe distance. With the new variants of COVID popping up, we may see more of this come Halloween night.
Don't let it scare you or the young ones away. Just stay safe by following the proper guidelines. And order that Halloween candy early. The last thing you want is to show up candy-less for the kiddies.