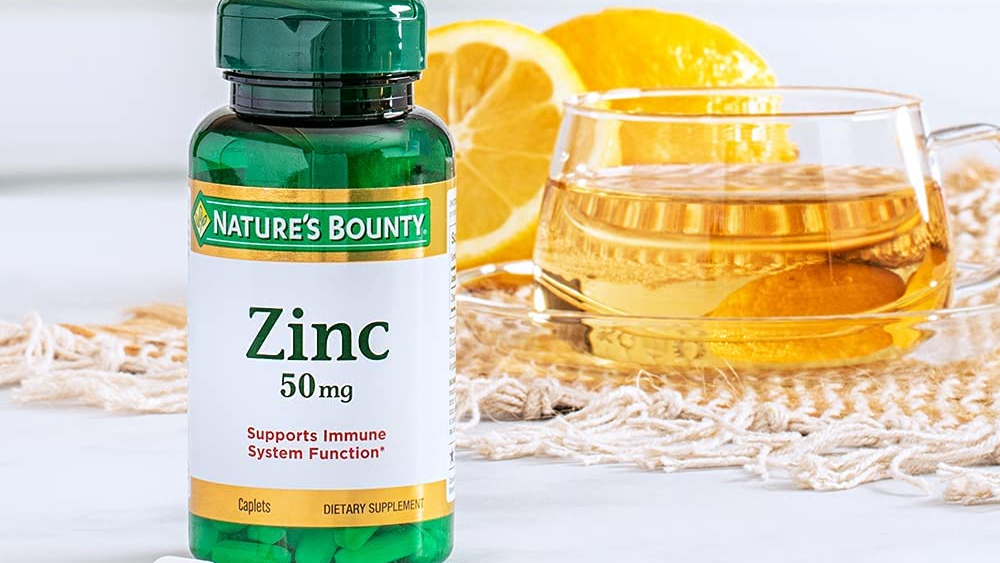 With all the creeping crud that is flying around these days, it may behoove you to take a look at your immune system to see if you're giving it the proper attention. A good, solid immune system is important for many reasons, one being to help you ward off or fight a nasty bug. One way to tune up your immune system is to find the best zinc supplement on the market.
Zinc is a trace mineral that is key when it comes to your immune system. The best zinc is famous for helping ward off the common cold and is a crucial element in cell development and growth. The National Institutes of Health says the average adult requires eight to 11 milligrams of zinc per day that mainly comes from food sources like meat, cheese, beans, seeds, and oysters.
Some people, though, have trouble getting the proper amount of zinc in their diet for reasons such as excessive alcohol intake, a digestive disorder, a history of gastrointestinal surgery, a vegan diet, or sickle cell disease. If one is zinc deficient, supplements may be the answer. There are various ways you can take them. Most commonly they are ingested as a capsule, pill, gummy, tablet, or even in liquid form. Beware, though, if you go the gummy route, they don't offer a high concentrate of zinc as the other supplements and some of the liquid forms may contain sugars or sweeteners.
So, what are you looking for in a zinc supplement? First of all, there are several forms to know about. There are zinc picolinate, zinc acetate, zinc citrate, and zinc glycinate, all of which absorb easier than zinc sulfate though they will likely be more expensive. Keep an eye on how much zinc your body needs and just how much each form would give you. Understand that more isn't necessarily better, as each body has a different need. Too much and you may experience nausea as a side effect. Finally, figure out exactly why you're taking zinc. Are you needing a daily supplement or just an occasional immune booster? This will be important to know as you go about choosing what type and form work best for you.
With that in mind, we have done a little research of our own to give you a head start. We have compiled a shortlist of the best zinc supplements available (we think). Word of warning, we are not doctors here so before you begin taking any of these supplements, you may wish to consult with your doctor to help decide just how much you should be getting into your body.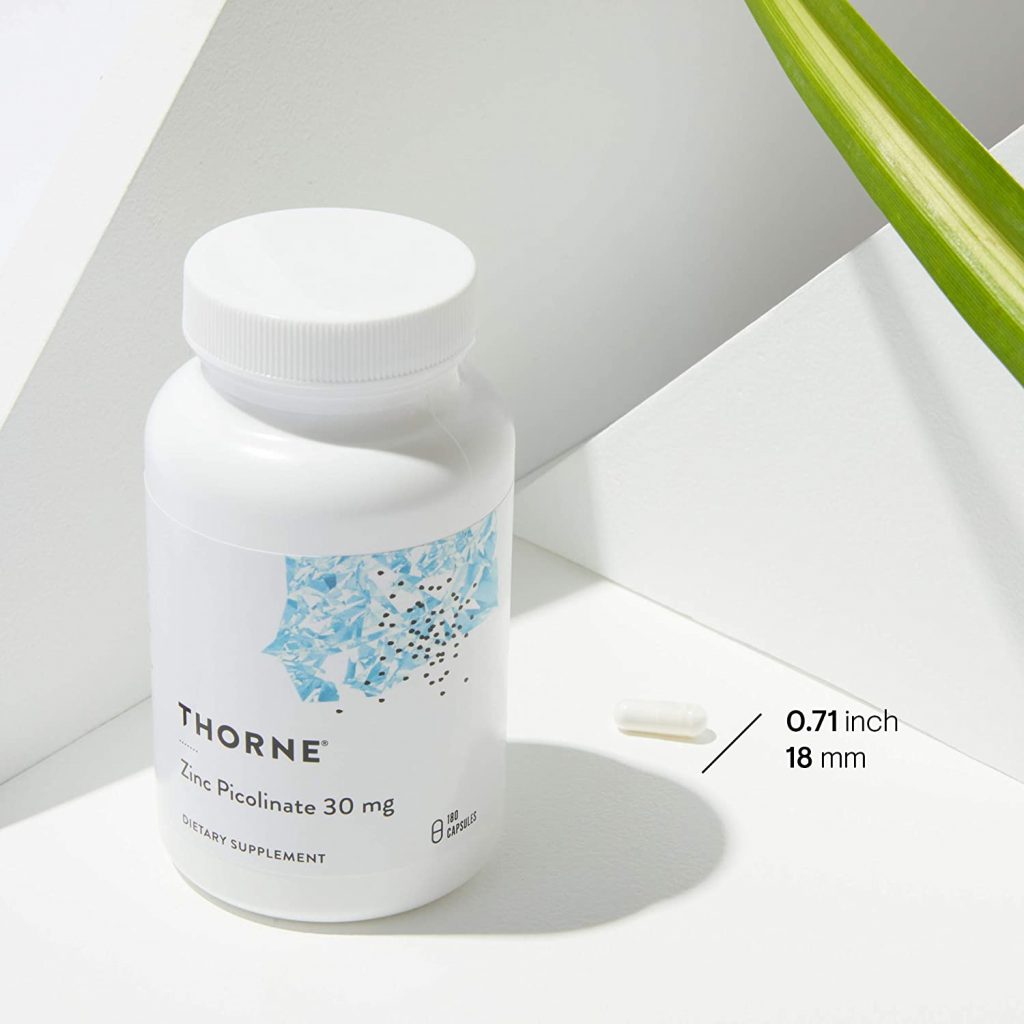 WHAT'S TO LIKE – Without a doubt, this is one of the best zinc supplements on the market. Thorne Research is noted as one of the top and well-respected vitamin and supplement companies across the nation. They have their own scientists, labs, and research facilities to ensure the most effective, as well as safe, products. The company is so thorough, that they test each of their products four times for safety, quality, and efficacy.
These are 30-milligram picolinate capsules and are much more absorbable in form than zinc gluconate or zinc citrate.
PRICE – $33.00 for 180 capsules on Amazon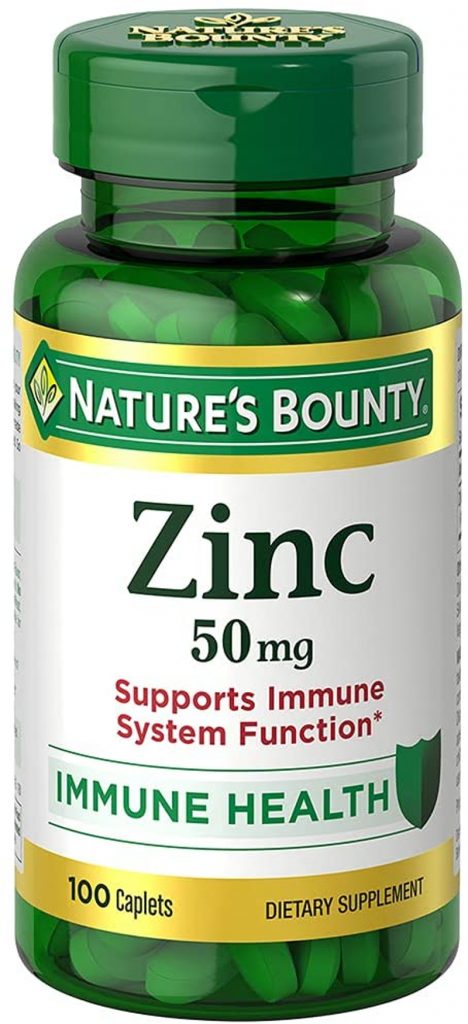 WHAT'S TO LIKE – With 50 years in the business, Nature's Bounty has become a very familiar and trusted name when it comes to vitamins and supplements.
Nature's Bounty Zinc comes as a 50-milligram zinc gluconate capsule. As with all Nature's Bounty products, these capsules don't contain any sugar, starch, or sodium and they are also free of artificial colors, flavors, sweeteners, or GMOs. If one has allergies, this capsule is perfect as they also don't list soy, gluten, milk, yeast, wheat, or fish in their ingredients.
PRICE – $4.66 for 100 capsules on Amazon
Article continues below headlines
---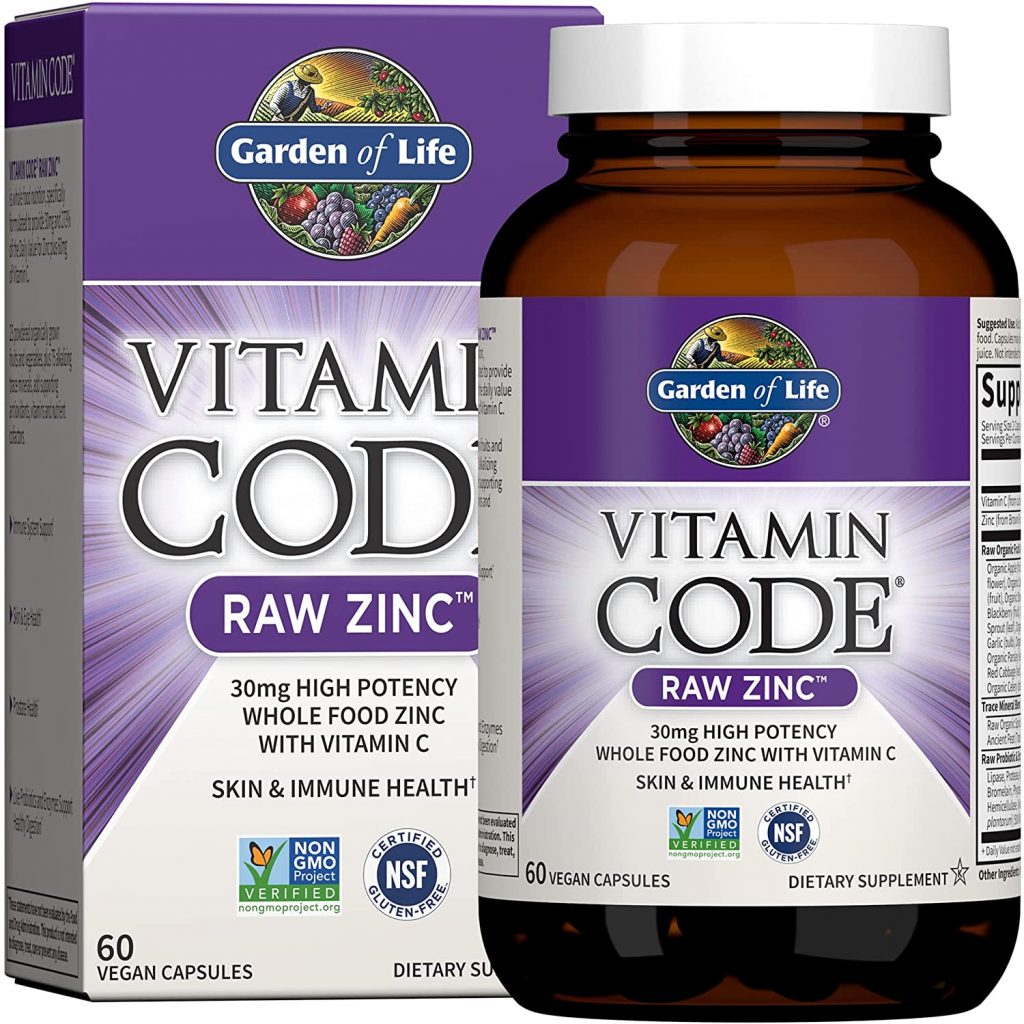 WHAT'S TO LIKE – Garden of Life's Vitamin Code Raw Zinc is one of the best supplements not only for its zinc but for the added benefit of Vitamin C. This supplement provides 30mg of Raw Zinc, as well as 60 mg of Vitamin C.
Included in their vegan capsules is Organic Apple (fruit), Organic Beet (root), Organic Broccoli (stalk & flower), Organic Carrot (root), Organic Spinach (leaf), Organic Tomato (fruit), Organic Strawberry (fruit), Organic Tart Cherry (fruit), Organic Blackberry (fruit), Organic Green Bell Pepper (fruit), Organic Brussels Sprout (leaf), Organic Blueberry (fruit), Organic Ginger (root), Organic Garlic (bulb), Organic Green Onion (bulb), Organic Raspberry (fruit).
PRICE – $10.88 for 60 capsules on Amazon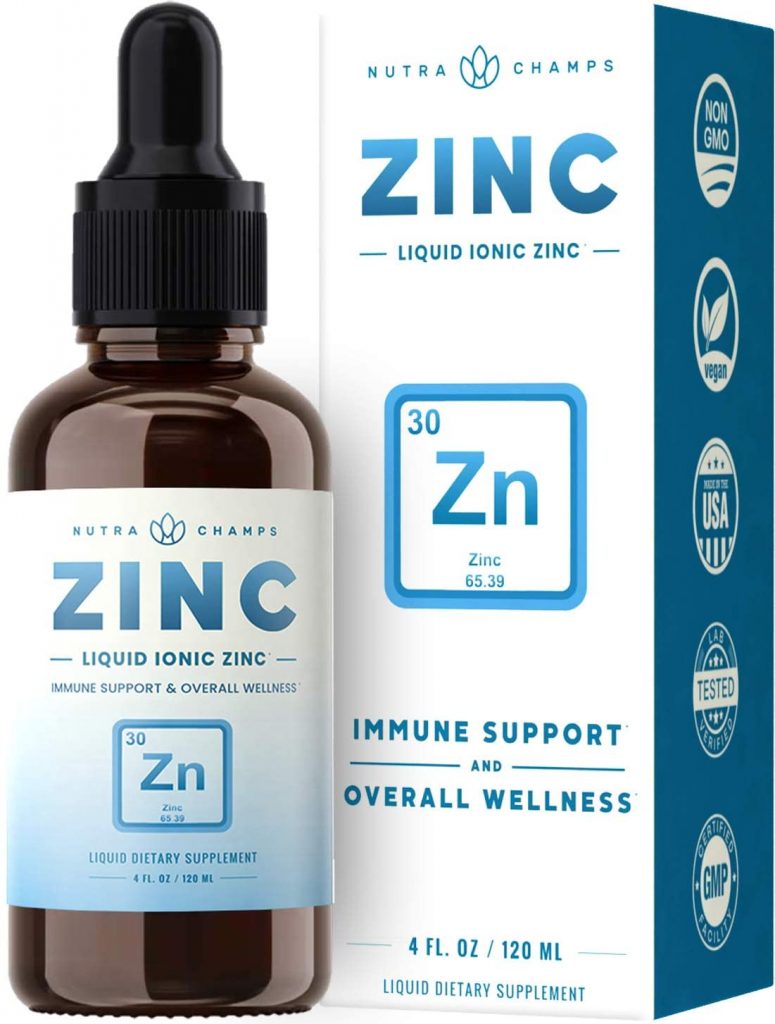 WHAT'S TO LIKE – Nutra Champs offers their zinc in liquid form that also adds an extra boost of Vitamin C, making them a very attractive zinc supplement.
What makes this product very attractive is that the pure liquid zinc sulfate allows for quicker and better absorption than you'd find in pills, capsules, or tablets. You need only to take a few daily drops in water or juice and you'll get the daily recommended dose your body requires.
PRICE – $19.95 for 4 fl. oz on Amazon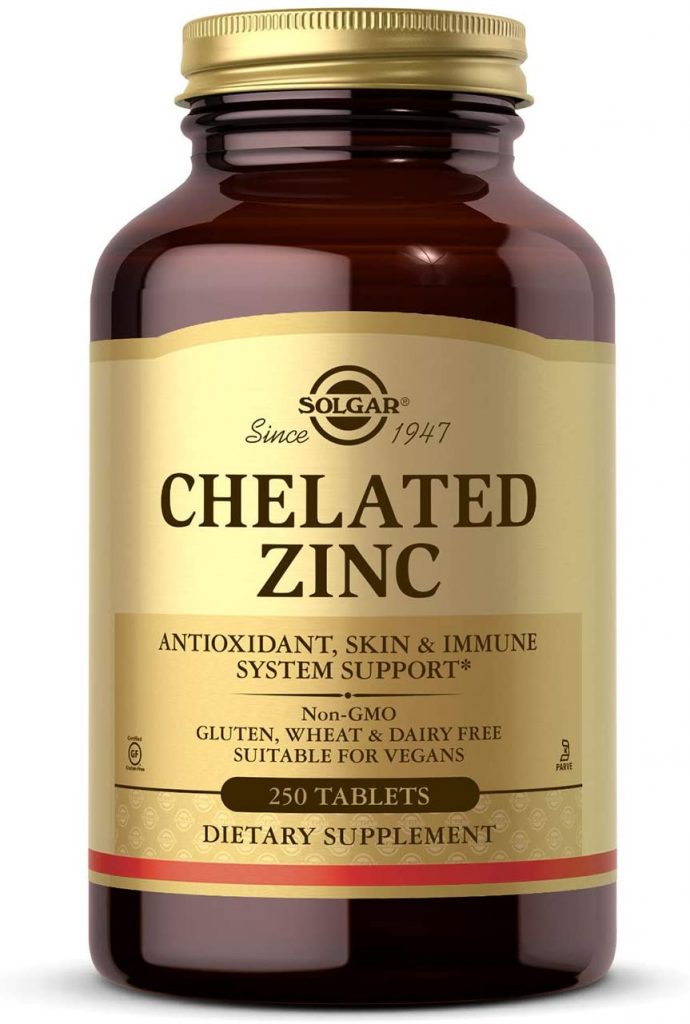 WHAT'S TO LIKE – Solgar's Chelated Zinc was designed with optimal absorption in mind. Solgar's comes in tablet form but since it is a chelated form of zinc, it will be absorbed into the body much faster than normal, making it one of the best zinc supplements you can buy.
This is a very popular and highly rated brand that has been in business for over 70 years. The tablet is 22mg.
PRICE – $14.11 for 250 tablets on Amazon
FINAL THOUGHTS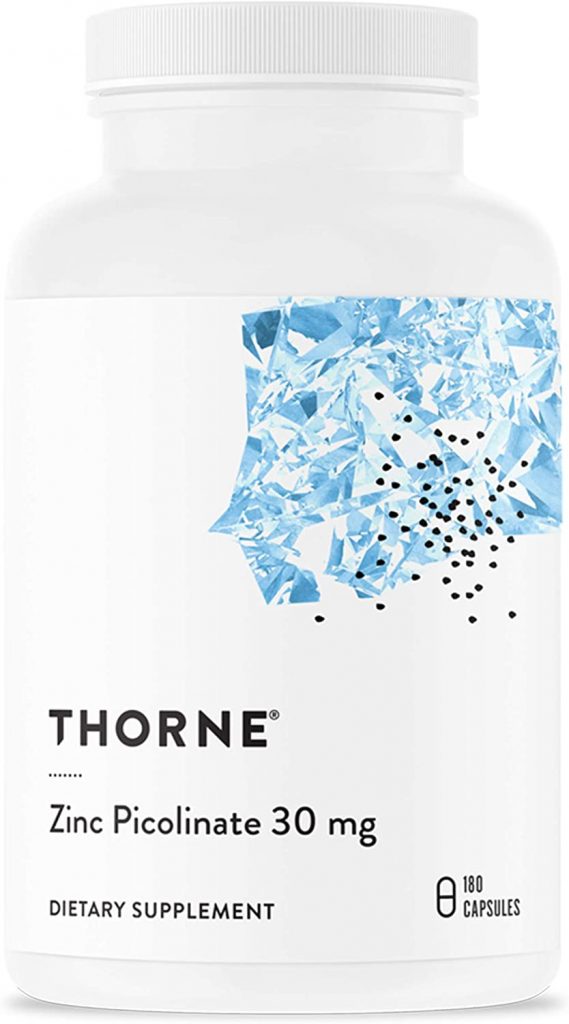 When it comes to top-rated, Thorne Research takes the honors. On top of being one of the most respected vitamins and supplement companies out there, their products meet NSF International standards as well as the Therapeutic Goods Administration standards. Their products are also NSF Certified for Sport, which means that they don't contain over 200 substances that many major sports organizations have banned.
As we like to mention, the above are only suggestions. When taking any medication or supplement, you should always first consult with your doctor.