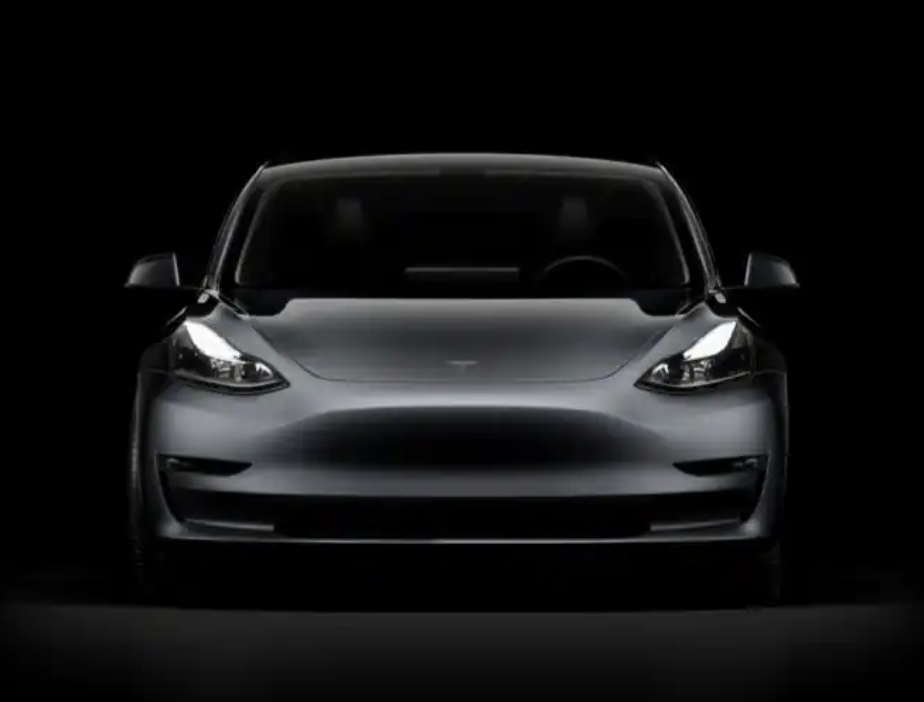 In a world that is becoming increasingly more cognizant of humanity's immense detrimental impact on the Earth's environment, electric cars are beginning to take center stage. According to the Pew Research Center, In the United States in 2016 there were just 300,000 registered electric vehicles on the road. In 2021 there were well over 1.1 million with more being purchased every day. That represents a growth rate of about 27% in just five years.
Moreover, the number of electric cars on the road is projected to continue to grow exponentially in the coming years. The Biden administration plans to further support the growth of the electric car market by building a nationwide infrastructure of charging stations. As a result of this societal shift towards embracing electric vehicles, more and more automakers have begun to come out with their own electric car models. It almost seems like there is a new concept car revealed every day. In fact, Subaru just unveiled its new ultra-high-performance electric race car. Even Sony is trying to get in on the EV market. This all bodes well for the consumer looking to buy an electric-powered car.
However, with so many electric car options to choose from now, it can be quite a daunting task to pick out the best ones. A market flooded with an array of new choices, coupled with automakers clamoring to get consumer attention is a perfect recipe for leaving someone completely overwhelmed. Hence, in order to proactively alleviate some inevitable confusion, we narrowed down the best electric cars that the auto industry has to offer.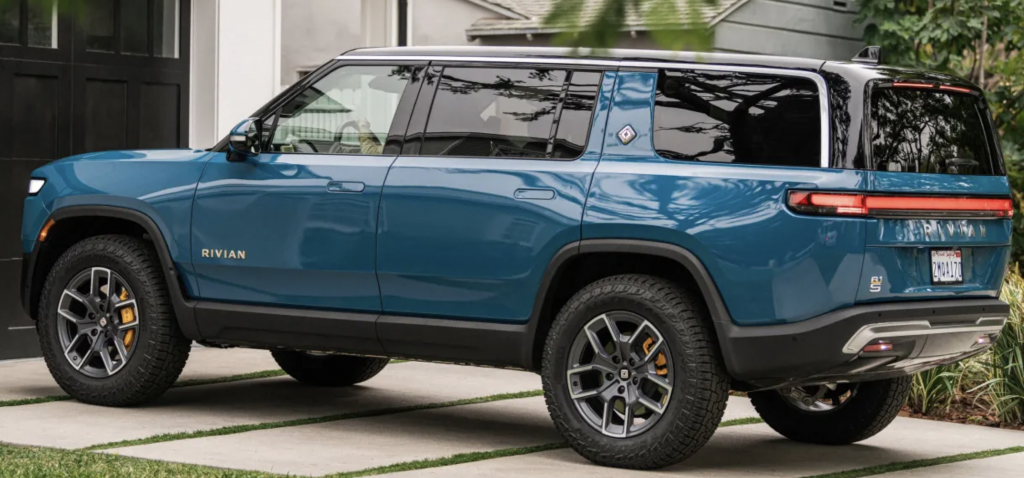 WHY IT'S THE BEST- Rivians are some of the finest electric cars on the road. They've even proved it at the stock market when, in what was a historic Initial Public Offering, their valuation eclipsed the worth of auto icons Ford and GM in just a matter of days. However, you don't have to look at Rivian's stock market performance to see that this is one impressive EV. The Rivian is unique in that it appeals to both the average driver with a family in need of the extra space an SUV provides and the adventure farer who seeks to tackle off-road terrain and routes less traveled.
This electric car is truly built to take you wherever you want to go. It can withstand temperatures ranging from a bone-chilling -25 degrees to a sweltering 130 degrees. Sitting 14.9" off the ground, the Rivian can handle being driven through over three feet of water and can crawl over rocks at a 100% grade. It also had the capability to tow up to 7,700 pounds and can reach 0-60 in a snappy three seconds or less. One of the best parts about the Rivian is that it can go up to 316 miles on a single charge (the average is 250 miles). What's more, is that you don't just have to take our word for it. You can see the Rivian firsthand being put through its paces and then some by Ewan McGregor and Charley Boorman in The Long Way Up.
STARTING PRICE – $70,000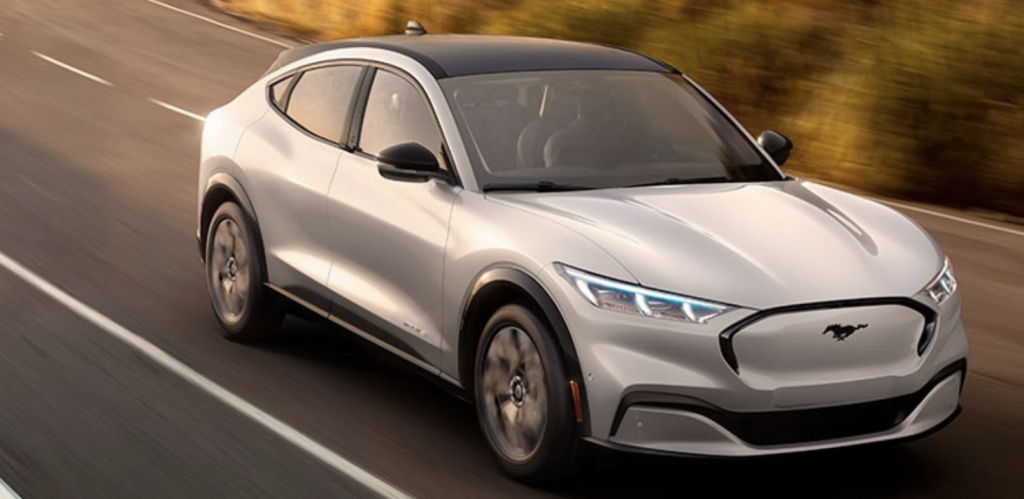 WHY IT'S THE BEST – The Mach-E is unlike any other Mustang you've seen before. Not only was it named the North American Utility Vehicle of the Year in 2021, but it was the IIHS Top Safety Pick for that model year, too. It is rated to go up to 314 miles on a single charge and can reach 0-60 in under three and a half seconds. This electric car is also ideal for the tech enthusiast, as the Mach-E is decked out with tons of impressive high-tech features. One of the most impressive features of the Mach-E is its Co-pilot 360 technology with Ford Bluecruise. This enables a driver to operate the vehicle hands-free in designated "blue zones" across the country. 
The Mustang Mach-E electric car takes advantage of the BlueOval Charge Network, which is the largest charging network in all of North America. The fact that Mach-E is compatible with a network that is that large provides extra peace of mind that a charging station will be nearby when you need it no matter where your travels take you. Other key features include the ability to use your phone as a key, a 15.5" touchscreen, and voice-controlled navigation. As an added bonus, those who purchase the Mustang Mach-E will be eligible for a $7,500 tax credit.
STARTING PRICE – $43,895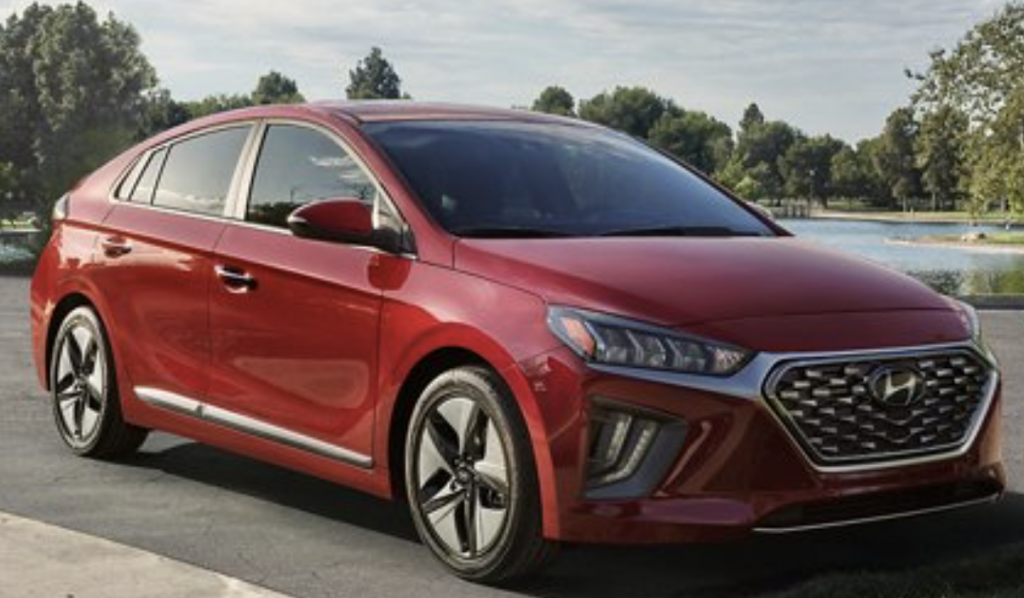 WHY IT'S THE BEST – Hyundai's Ioniq is ideal for those looking to make a slower transition into the world of electric cars and are not quite ready to forgo traditional fuel altogether, as the Ioniq is a hybrid vehicle. That being said, you can also take confidence in the fact that even though you're not going completely electric with this car, you are considerably reducing your carbon footprint, as the Ioniq is part of Hyundai's plan to go completely carbon neutral by 2045. 
The Ioniq is the most fuel-efficient electric/gas car in the United States, yes, even more fuel-efficient than the Toyota Prius. It can get up to 60 MPG highway (combined gas and electric). And for a hybrid, it's quite peppy. The Ioniq can output a total of 139 hp when it leverages both its gas and electric power. Other nice quality-of-life features in this car include wireless charging, smart cruise control, highway driving assist, Harman Kardon Premium Audio, and a power tilt-and-slide sunroof. Perhaps, the most attractive thing about this hybrid is its affordable pricing, making it more accessible to the masses. 
Article continues below headlines
---
STARTING PRICE – $23,600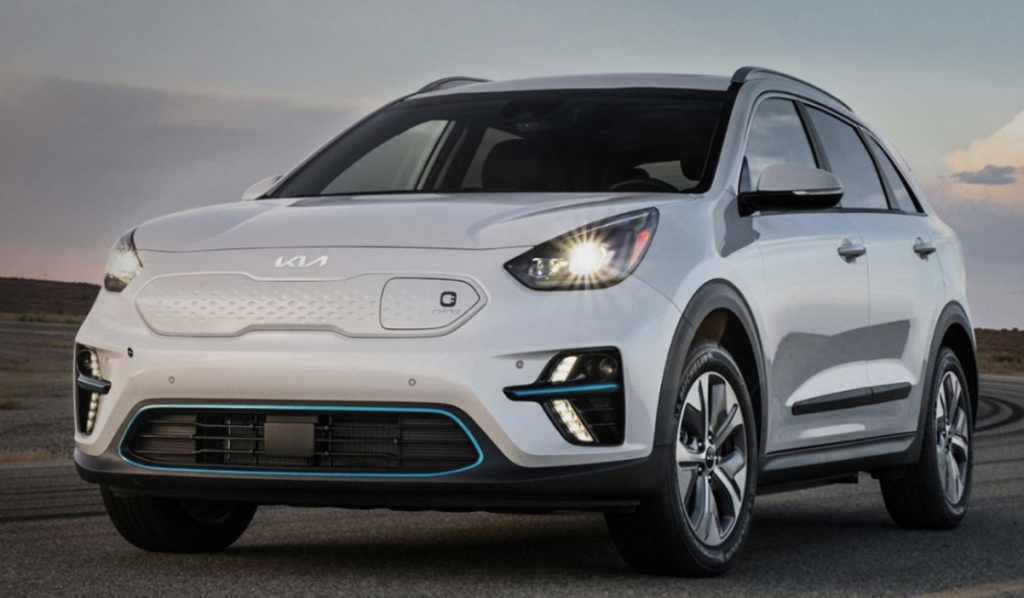 WHY IT'S THE BEST – Kia is an automaker that has come a long way since the early days of the problem-ridden Sportage. The Niro electric car is a wonderful representation of just how far they have come and how much they have evolved as a car company. The Niro is an all-electric crossover vehicle that was built with both capability and optimal efficiency in mind. The Niro can take you up to 293 miles on a single charge and also has a fast-charging option that can add 100 miles to your range in just 30 minutes' time. 
This electric car's high-tech "Command Center" features a 10.5" touchscreen display with split-screen capability for accessing things like music, navigation, the Rear View Monitor (RVM) simultaneously. Other tech components that come standard include specific gauge modes that display energy flow and charge status, as well as a wireless phone charger. Purchasing a Niro also makes you eligible for a $7,500 tax credit. 
STARTING PRICE – $39,990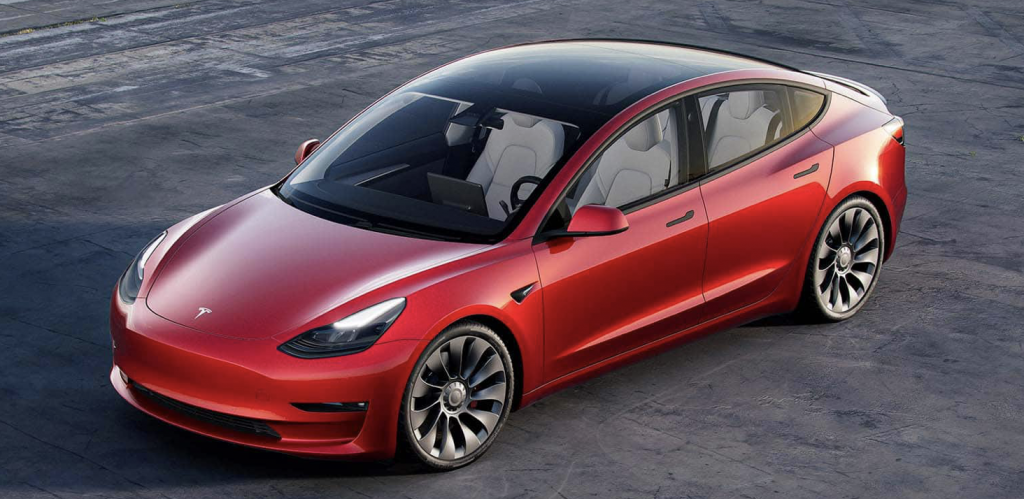 WHY IT'S THE BEST – We couldn't make a best electric car list without including the one that started the fire. The Tesla Model 3 is the old reliable in terms of EVs. It has an impressive range of 358 miles on a single charge. It can go from 0 to 60mph in 3.1 seconds or less and has an impressive top speed of 162mph. Its dual motor All-Wheel Drive system makes it capable of expertly tackling a vast array of terrains in all types of weather. It has been touted as the "future of driving" because of its Full-Self Driving Hardware that allows for a hands-free experience while on the road. 
Additionally, for added peace of mind, the Model 3 garnered an NHTSA 5-star safety rating in every possible category and has received the Top Safety Pick designation from the IIHS. Tesla is an industry leader for good reason and if you are looking for an electric car that is reliable, capable, and luxurious then look no further than the Tesla Model 3.
STARTING PRICE – $40,690
THE CONCLUSION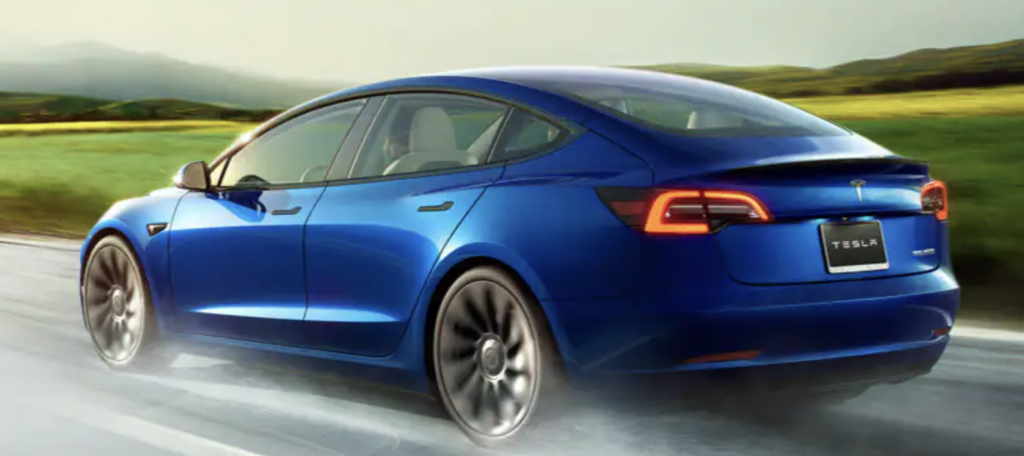 Electric cars are paving the way on the path towards a greener planet. Purchasing one not only can solidify your commitment to take care of our Earth, but because of how much EVs have evolved, can provide you with a driving experience unrivaled by some of its fossil-fueled counterparts. From the Rivian to the Model 3, and all those mentioned in between, the best electric cars are truly skirting the precipice of an industry-wide driving revolution.