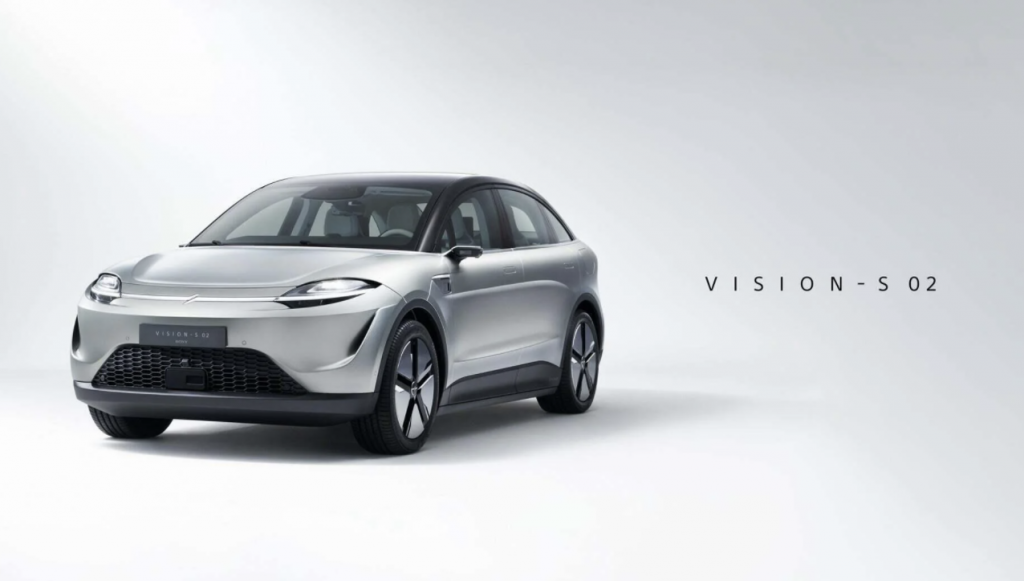 Sony has announced plans to launch an electric car company, making it the latest electronics manufacturer to target the automotive market. In the coming months, the Japanese tech company will set up a new operating subsidiary called Sony Mobility Inc and is "considering the commercial launch of an electric vehicle", Sony CEO Kenichiro Yoshida said at this year's Consumer Electronics Show.
Sony revealed a second electric vehicle prototype at the event. Simply named Vision-S 02, the midsize sports car looked remarkably production-ready inside and out. It was showcased on stage alongside 2020's Vision-S sedan prototype. The latter had been undergoing testing for the last two years, CNN Business reports.
"With our imaging and sensing, cloud, 5G and entertainment technologies combined with our content mastery, we believe Sony is well-positioned as a creative entertainment company to redefine mobility," Yoshida said to the Las Vegas crowd. According to Autoweek, the seven-seat SUV concept is based on the same platform as the sedan, which was developed with several partners like Magna Steyr, Qualcomm, Nvidia, ZF, Continental, and Bosch.
The Vision-S 02 prototype also showcases various technologies from Sony, including an advanced driver-assist system equipped with LiDAR and wide dynamic range CMOS image sensors. The company is also conducting verification tests aimed at the release of a Level 2+ semi-autonomous driver-assist system.
The interior tech is primarily aimed at passenger use, with Sony demonstrating a large front panoramic screen featuring gesture and voice controls. It also features two rear-seat screens. Making use of the tech giant's entertainment expertise, passengers will be able to play video games on long trips via a connection to their PlayStation consoles at home.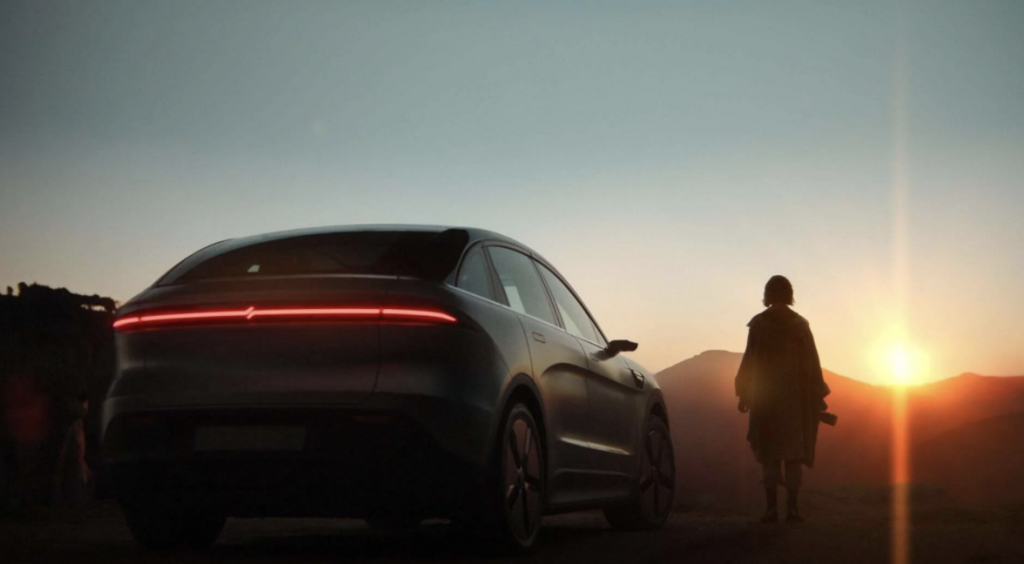 Moreover, key locks, as well as vehicle and user settings, can be synchronized by linking the car to the cloud using mobile technology. This includes 5G communication which features low-latency, high-capacity, and high-speed capabilities. Since updates are reflected in the vehicle over the air (OTA), Sony can continuously provide security, evolve service functions and give customers added value.
Sony's venture into the realm of electric vehicles comes after the success Tesla has garnered in the industry. The US electric carmaker is one of the highest-valued companies in the world and has spurred a host of potential imitators, from traditional automotive companies to startups. After Sony's announcement on Tuesday, Tokyo-listed shares in Sony Group rose by 3.7%, outperforming flat Japanese benchmark indices.
However, Sony has always been interested in-vehicle technology. It was the first company to commercialize the use of lithium-ion batteries, which were invented by academics at the University of Oxford. The batteries are now used by electric cars. The technology allowed the tech giant to become a leader in portable electronics, like camcorders, CD players, and laptops.
In recent times, an increasing number of consumer electronics companies (like Sony) have been looking into electric car manufacturing. This is because electric vehicles present fewer barriers to entry for potential new entrants. They also have fewer moving parts, while autonomous cars (which are still being developed) are expected to open new opportunities to sell entertainment and services to passengers.