Discover the best Easter candy perfect to put inside the basket of some bunny that you love.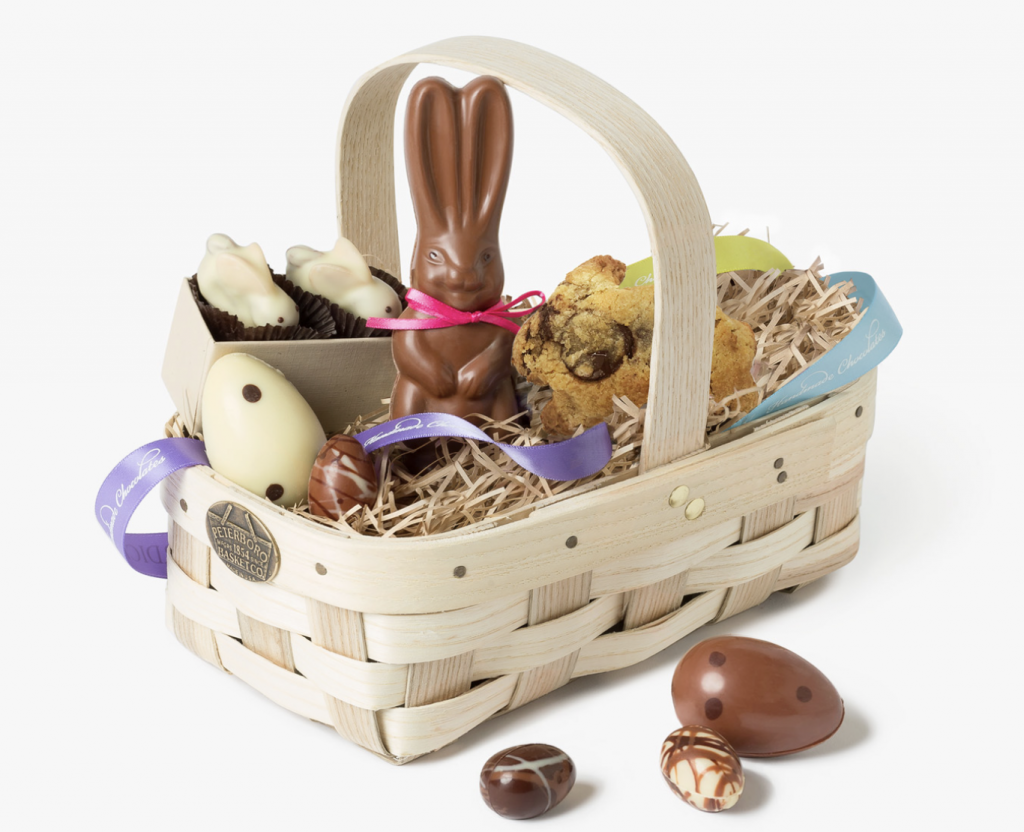 The arrival of Easter is like a beacon that beckons the official emergence of spring. Shades of soft pastels dominate indoor, outdoor, and even fashion decor. Stores suddenly start to fill with patio furniture, grills, sporting equipment, and other products meant to celebrate the return of pleasant springtime weather. And then, of course, there is that oh-so-scrumptious blissfully best Easter candy that all the kiddies can't wait to find in their baskets on Easter morning.
Leading up to the main event, stores are lined with mouthwatering candies designed to give your tastebuds a tantalizing treat. From chocolatey classics to creative new concoctions, to the ever-reliable jelly bean, Easter candy may well be the crown jewel of what is oh-so-satisfyingly sweet. Just looking at all the glorious goodness laid before you may make your eyes spin, which is not a terrible conundrum to have. However, it does make it difficult to determine just what Easter candy the some bunny that you love would be most pleased to devour. Don't worry! Our deliciously devour-able radar is running at full speed (the energizer bunny would be proud!), and we used our divinely delectable senses to track down the best Easter candy that belongs in your Easter basket.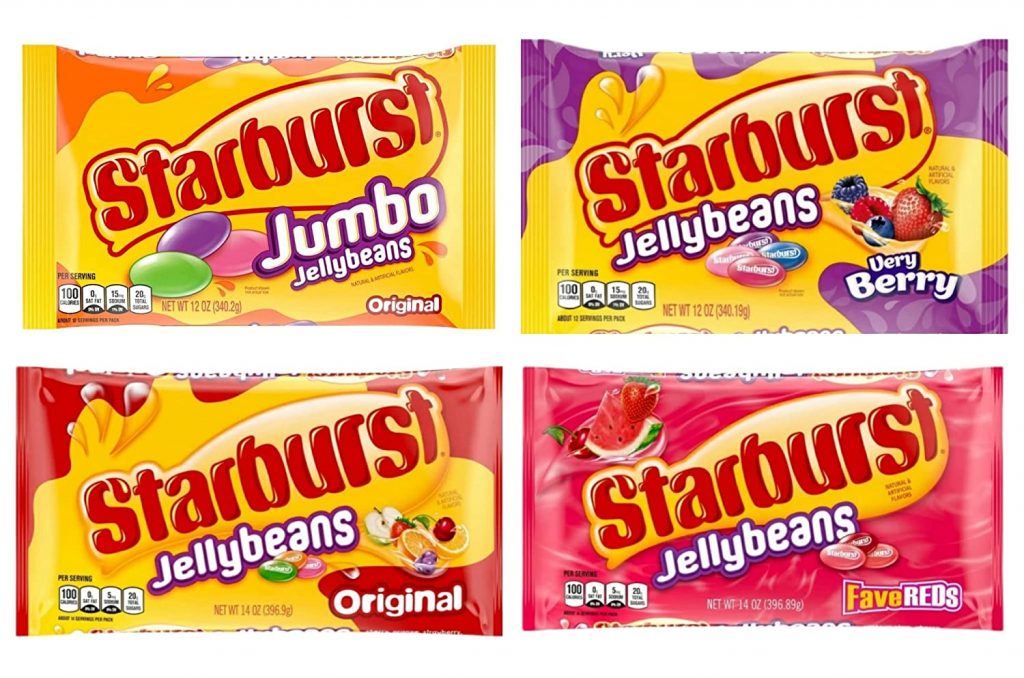 WHY THEY'RE THE BEST – Ah joyous jelly beans! Jelly beans are an Easter staple if there ever was one. Their pastel colors perfectly complement their supreme sweetness, making them the perfect Easter treat. Starburst Jelly Beans take the deliciousness of what is already a staple candy and elevates it about ten notches. Starburst's unique take on what defines jelly beans is what makes theirs some of the best Easter candy you can buy.
If you love jelly beans and you adore Starburst, then their jelly beans are an absolute must buy for your Easter basket. Traditionally Starburst jelly bean flavors reflect the traditional flavor lineup of the classic starburst candy flavors – cherry, grape, green apple, lemon, orange, and the much-beloved strawberry. Speaking of the much-beloved strawberry flavor, Starburst Jelly Beans now come in varieties packed with only the fan-favorite red flavors. In terms of jelly beans, it doesn't get much better than that!
PRICE – Get a 4-pack with all the Starburst Jelly Bean varieties for $29.97 on Amazon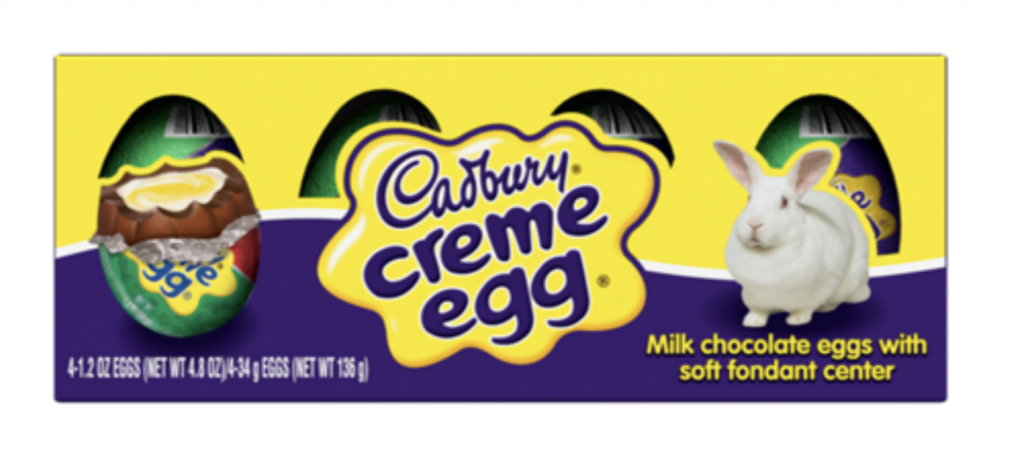 WHY THEY'RE THE BEST – Cadbury eggs are as synonymous with Easter as the Easter Bunny himself. There is just something so gutturally satisfying about the way the creme inside a Cadbury Egg blends with its velvety chocolate exterior to create an utterly spellbinding flavor. That alone makes Cadbury Eggs some of the best Easter candy you can buy.
The taste definitely causes Cadbury Creme Eggs to stand out as some of the best Easter candy. However, we would be remiss if we declined to acknowledge that their iconic mascot has something to do with it, too! That little gobbling hopping bunny ball of fluff is just as irresistible as the candy itself. Cadbury Creme Eggs are just a non-negotiable inclusion that must exist in every Easter basket. No if, ands, or buts about it!
PRICE – Get a pack of 4 for only $3.49 at Target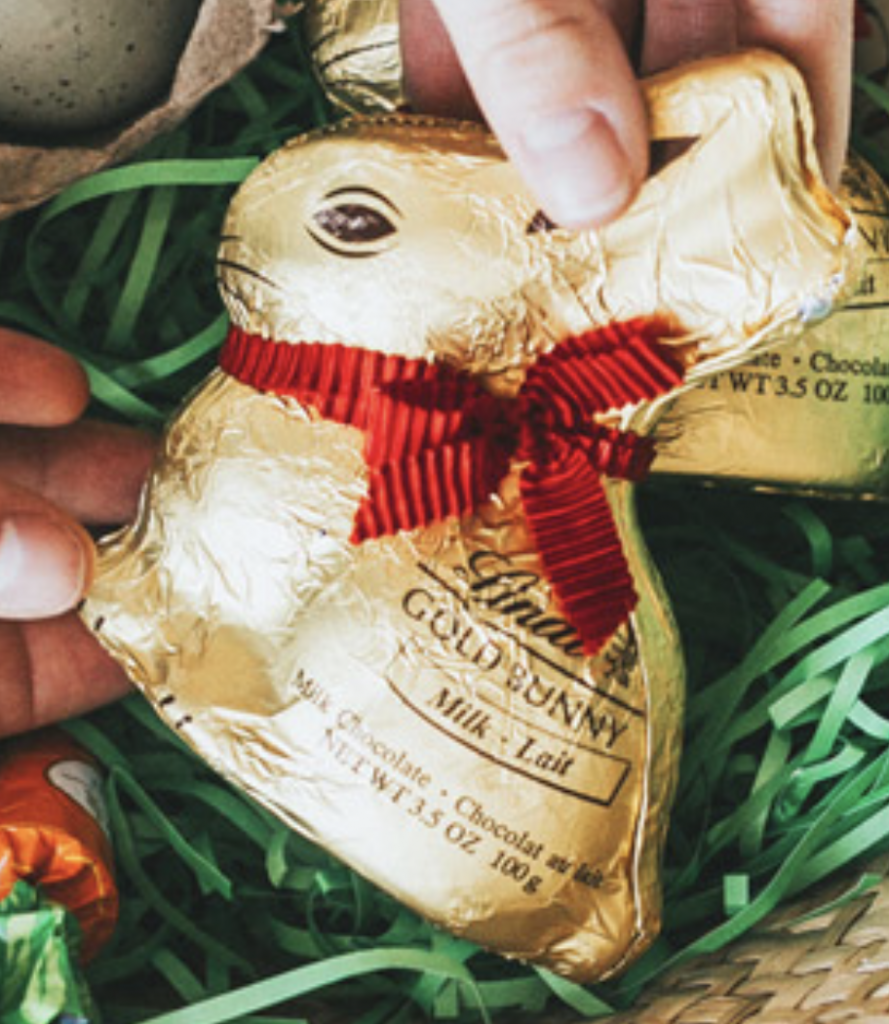 WHY IT'S THE BEST – What is an Easter basket without a good chocolate Easter bunny to go in it? It's really not even a question. Every Easter basket needs a chocolate Easter bunny. So, why not fill it with one of the best Easter candy bunnies there are – Lindt's iconic Gold Bunny. The Gold Bunny is wrapped in Lindt's signature gold foil, which is a telling sight for any chocolate connoisseur, as it is a symbol of the luscious confection inside just waiting to be devoured. What's more is that you can find these divine little delights in milk, dark, and white chocolates which will ensure you check off all of your best Easter chocolate bases.
PRICE – $9.58 on Amazon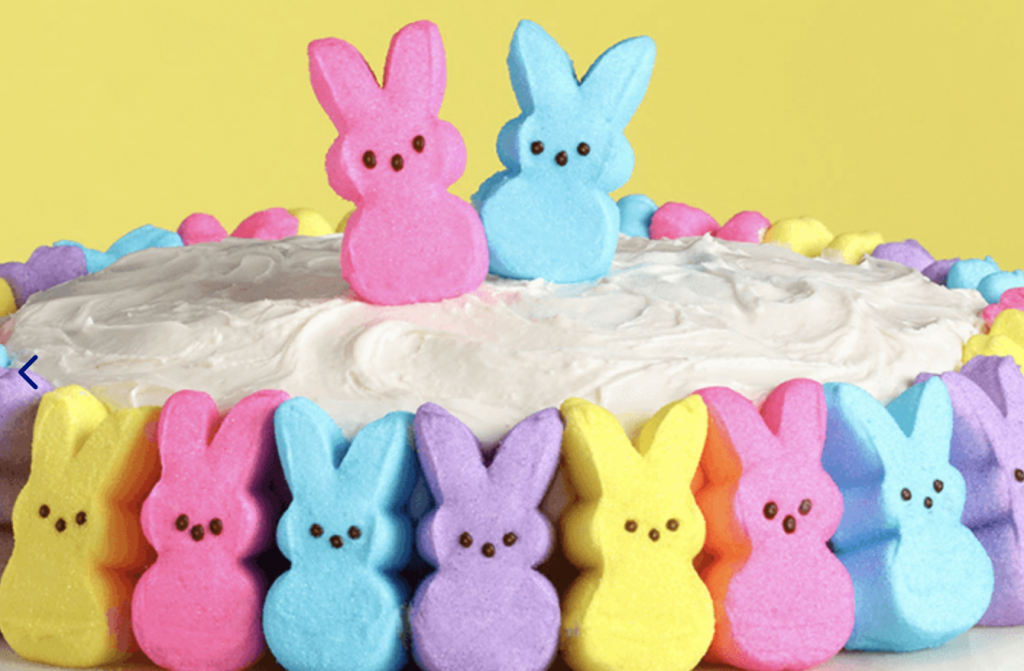 WHY THEY'RE THE BEST – Peeps are another classic best Easter candy staple, and there's a good reason for it – they're utter delicious! The satisfyingly sweet combination of sugar combined with sugar is the ideal recipe for experiencing an Easter candy euphoria. Their soft marshmallowy composition that is complimented by their textured exterior makes them an absolute easter must-have.
Further serving the fact that Peeps are one of the best types of Easter candy out there, in the years since Peeps Candy was first introduced in 1953, the brand has continually expanded to appeal to the palettes of an even wider array of people. Of course, there are the iconic sugar-coated marshmallow Bunnies and Chicks, but now there are chocolate-coated Peeps, Peeps with sprinkles, and even coffee-flavored Peeps just to name a few. Bottom line: Find your Peep and put it in your Easter basket.
PRICE – $2.19 for one pack of 12 at Target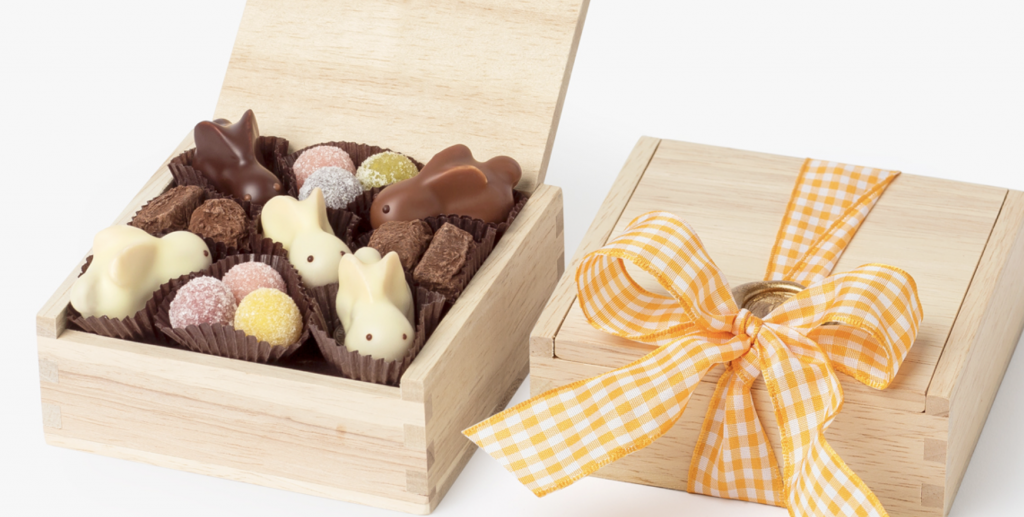 WHY IT'S THE BEST – If you are really looking to put something super special in the Easter basket of some bunny you love then look no further than L.A. Burdick's Signature Bunny Box. This box is not only filled with supremely delectable handcrafted chocolates, but it is an utterly adorable work of art to simply feast your eyes upon.
Inside the carefully crafted wooden box, you'll find adorable little bunnies made of milk chocolate and filled with bits of almond. The bunnies lay artfully bunched between truffles and eggs that are comprised of flavors akin to the exuberance of springtime. It's a box of the best Easter candy bliss meant to be truly savored and enjoyed.
PRICE – $32 at Burdick Chocolate
THE CONCLUSION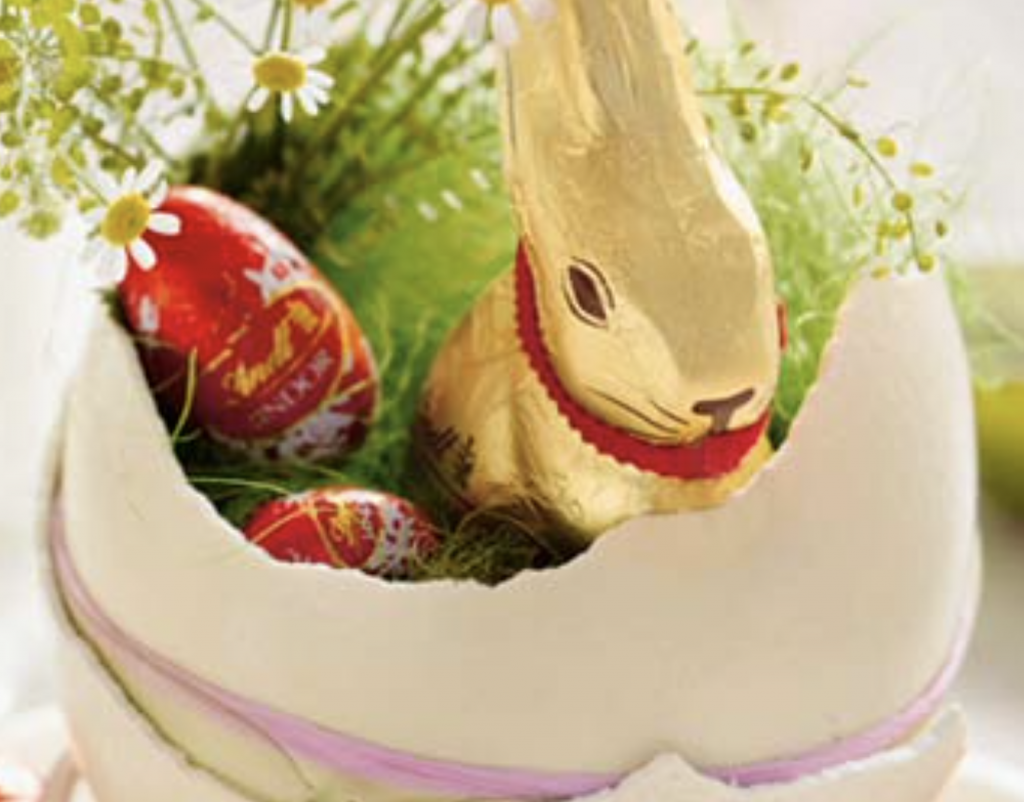 If you are looking for the best Easter candy to put in your Easter basket, then we've more than got covered with all of our divinely delicious recommendations. From iconic staples like Peeps and Lindt's Gold Bunny to newer classics like Starburst Jelly Beans and artfully unique creations like Burdick's Bunny Box, this Easter is sure to shape up to be the absolute bunny best.