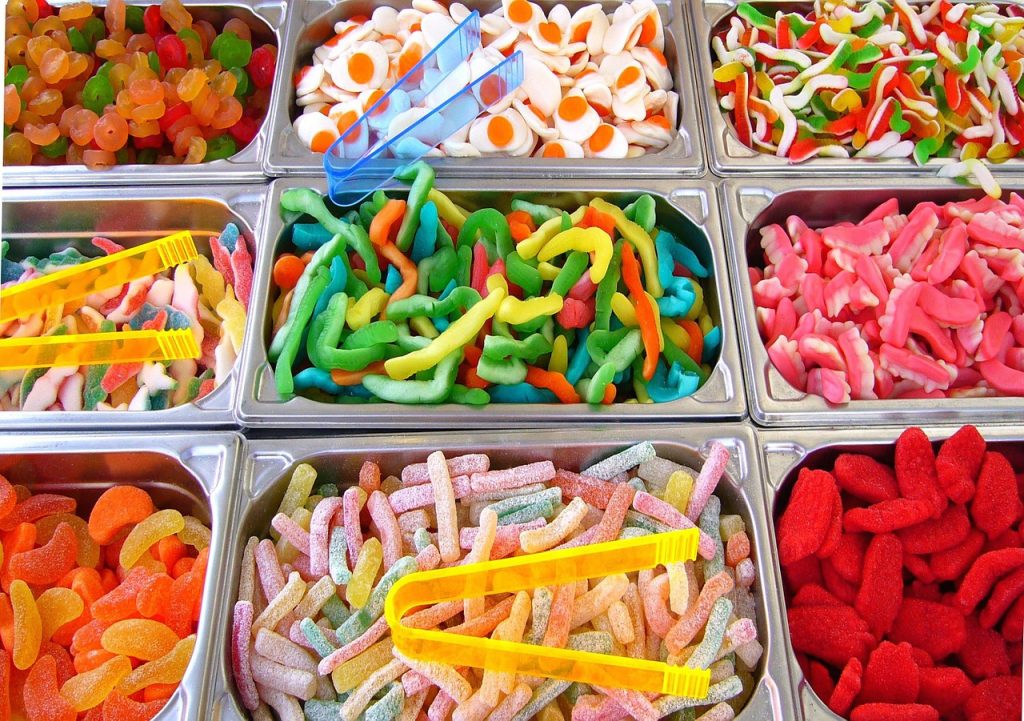 Peeps are an iconic Easter candy that has been sold nationwide for decades. This year, the festive treat is getting a colorful, personalized revamp that everyone can enjoy. The marshmallow candy will now be fully customizable, available online, and delivered right to your doorstep.
MyPeeps, the personalized invention from the candy company Just Born Quality Confections, is a fun way to match the marshmallow birds to your mood and favorite colors. The Peeps come in three different hues to choose from: pink, blue, and yellow. Then, customizers can decide if they want their Peeps dipped in dark, white, or milk chocolate. The final step is picking out your favorite toppings, including chocolate chips, toasted coconut, crushed pretzels, and sprinkles.
After seeing continuous social media posts over the years of Peeps lovers decorating the original candy, Just Born Quality Confections decided to run with the customizable idea. Caitlin Stevens, the Peeps brand manager, said customers' creative engagement with the product pushed their team to develop an easy way for everyone to personalize the candy. The company is rolling out MyPeeps right before the Easter Holiday, hoping to galvanize participants to send their loved ones some beautiful Peeps creations.
MyPeeps will be sold as two boxes of six marshmallows each for $29.95. The website will deliver these creations all over the U.S. for an additional shipping cost depending on your area. The Peeps website includes other delicious Peeps flavors, like chocolate pudding, fruit punch, and cotton candy. You'll even be able to purchase Peeps lollipops on their website, ensuring everyone can find their favorite candy associated with this marshmallow treat.
Peeps have had a long run in the United States. The bird candy has been manufactured for over 70 years and has become an Easter staple for participating families. The story of Peeps' inception actually began more than 100 years ago, when a Russian immigrant named Sam Born came over to New York in the early 1900s.
Coming from a family of chocolate makers, Sam Born quickly started candy crafting in the U.S., leading to the establishment of Just Born Quality Confections. He was swiftly known as an innovative candy man, alterating chocolate sprinkles and inventing all kinds of never-bef0re-seen sweets. As the company grew, Born started to acquire other candy distributors, slowly becoming the leader of America's confectionery empire who'd ultimately craft the iconic Peeps marshmallows.
During a slow period in the 1930s, Just Born Quality Confections decided to market towards a holiday that didn't have a lot of business commotion: Easter. The company started crafting candy to signify Christian imagery, like bunnies and crosses. Though no one knows precisely how the Peeps' bird shape first entered the company's repertoire, the first marshmallow birds were released somewhere in the 1940s. Today, the yellow birds have become almost synonymous with the holiday itself.
Peeps are sold all over America and have had an undisputed partnership with Easter weekend festivities. With their customizable counterparts, new life is being brought back to these yellow marshmallow treats. MyPeeps will surely be a smash hit this Easter, with vibrant, celebratory colors and delicious toppings for irresistible enjoyment.