Bed Bath & Beyond is deciding whether to file Chapter 7 or Chapter 11 bankruptcy and its decision will determine if it can continue operating on a small scale or permanently go out of business.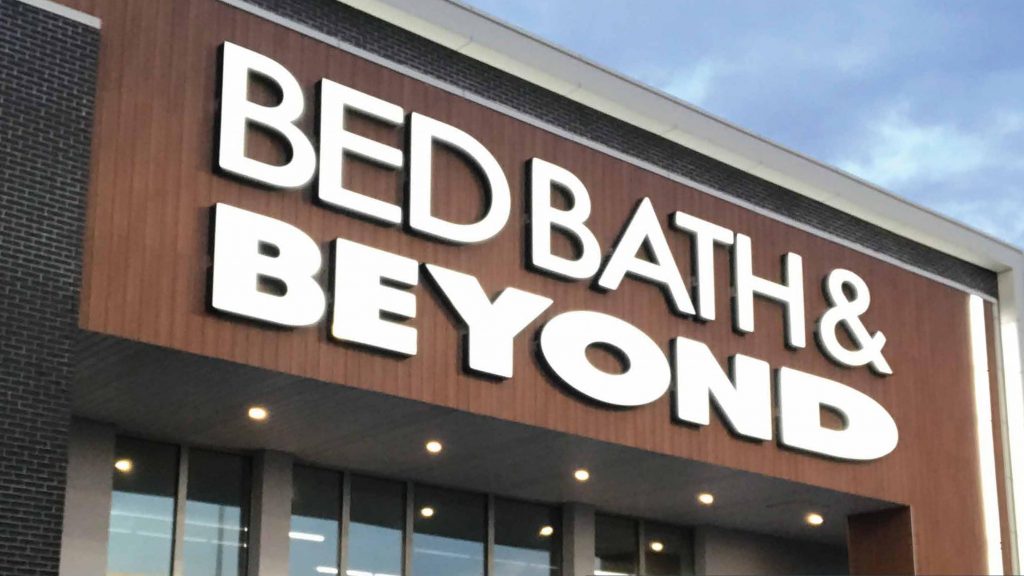 Bed Bath & Beyond has long been a hub for affordable kitchenware, home goods, and dorm décor, but the latest news from CNN says that the store could very well be in its final days. Beloved for their blue 20 percent off coupons that never expire, Bed Bath & Beyond has struggled to stay relevant when online retailers like Amazon, Target, and Walmart provide lower prices and a better online retail experience. Bolstered in the mid-2010s by its role in Comedy Central's Broad City—in which main character Abbi nurses an obsession with the chain—Bed Bath and Beyond's popularity waned after the show ended in 2019.
The COVID-19 pandemic served as the nail in the company's coffin. After two years of slowed business during the pandemic, a time in which more ubiquitous online retailers dominated, Bed Bath & Beyond announced last August the closure of 150 of its stores, roughly 20 percent of the total. Now the chain has announced the closure of 87 more stores and is hovering on the cusp of bankruptcy.
Last week, Bed Bath & Beyond received a notice of default from lender JPMorgan Chase. A spokesperson for the company said that they are unable to pay back what they owe, which may force the company into filing for bankruptcy. There are few financial avenues remaining for Bed Bath & Beyond, which means that we will likely see its end in the next year.
Bed Bath & Beyond was founded in 1971 and saw decades of college students through their university days. Bed Bath & Beyond thrived as an in-store shopping option, but nearly 78 percent of North American consumers do much of their shopping online now. Though the big blue coupons guarantee 20 percent off nearly everything in store, those discounted prices still can't compare to what's available on Amazon, which provides a more streamlined online shopping experience and speedy shipping.
Whether or not Bed Bath & Beyond closes for good will largely depend on what type of bankruptcy they file for. A Chapter 11 bankruptcy filing will allow the store to continue business on a smaller scale with less debt. A Chapter 7 filing leads to a total liquidation of the company's assets and a distribution of those assets among affected parties.
Bed Bath & Beyond's financial ruin is just further proof that the world, even post-pandemic, has shifted to prioritizing online shopping. There may always be a place for big box stores and in-person retail venues, but online retail isn't going anywhere. It's the companies that have adapted to the online shopping world that have succeeded in the pandemic and beyond. Stores like Target and Walmart provide both in-store and online shopping options, making both avenues for shopping easy.
As Bed Bath & Beyond marches toward its likely grave, be on the lookout for deals and discounts, especially if your store is set to shutter its doors soon. Most store closures spell out big savings for savvy consumers. Get that last piece for your kitchen or home and be a part of history in the making!
---