Astrotheme is a website dedicated to in-depth astrological breakdowns around an individual's horoscope.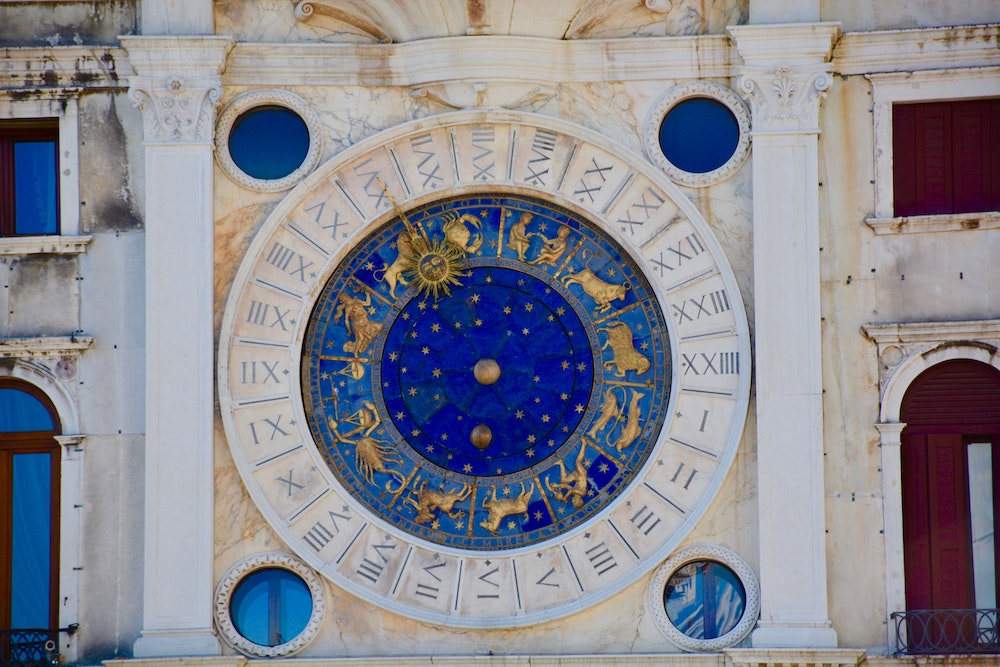 How many out there are looking into their Zodiac sign to get a prediction of how their day is going to go or what their immediate future will look like? To find this pretty accurate prognosis, one only needs to find their horoscope to see what's in store. There are a number of places one can go to find their horoscope, but one site that offers more than just a simple horoscope is Astrotheme.
ASTROTHEME OFFERS HOROSCOPES AND NATAL CHARTS
Astrotheme has been around for 20 years and since its inception, has evolved to become more than just a simple site to find one's horoscope. Along with their quality personalized astrological report, those venturing to the site can also learn about their natal chart.
A natal chart, also known as an astrological birth chart, is one that uses the exact time of birth, date, and location to re-create a simple snapshot of the sky at the precise moment you were brought into this world.
ASTROTHEME IS CUSTOMIZED TO INDIVIDUAL USERS
The site is easy to start. Simply log on to their website here and you will be taken to their homepage. In their opening paragraph, users will immediately see a couple of links that will take them to the free personalized horoscope page.
Once there, users will then need to create their free account. They will need to provide their first name, date and time of birth, city of birth, and finally their gender. Once those bits of information are filled in, simply click the "next" button and the results will start coming in.
ASTROTHEME RESULTS COME IN A VARIETY OF WAYS
When the results from Astrotheme arrive, it is fast and in great detail, probably much more than one expects. The first thing users will see is an introduction to their Astrotheme horoscope. The introduction explains what users will see in their upcoming horoscope, which will then be broken down into three main parts. The following examples will not apply to everyone, as they differ by birthdate.
Your Mood Today: The Influence Of The Moon On Your Natal Chart
This first Astrotheme part speaks about the moon's aspects in one's natal chart and how it links to one's planets, angles, or houses. Mood is influenced here, as well as the psyche. Typically, these only remain active for a few hours.
Good Mood and Romantic Harmony, for example, are up first. This explains intimacy and how it can strongly boost one's spirits. It also touches on romance and how some time away can help with clearing up yesterday's misunderstandings, if there were any.
Idealism and Need to Escape is next. This explains how one can think big and be optimistic when looking at the outside world. In this instance, there appears to be nothing that will hinder any project one wishes to take on. Idealism seems to be the key here and again, isolation as well, giving oneself time to think and meditate.
The Tendency Of The Day: Your Fast Transits
These are the transits that will describe users' tendencies of the day, although these tendencies might last for more than a day. Because of this, those who wish to use Astrotheme daily might see the same transits a few days in a row. In this instance, the Tendency of the Day is broken into five sections.
Trial of Strength is the first we see. As Astrotheme then explains with this, "There is a touch of heroism in your attitude…You display dynamism and an enterprising spirit." From there, users will read all about their current strengths and how confrontation and adversity will strengthen their resolve.
Protection and Sense of Contacts are next. This one is all about one's social life and how those close fit in and help out. In this instance, the user is told to listen to those in their close circle because they will help with figuring out the truths from the lies. The users' best asset at this moment is the high quality of their relationships.
A Few Minor Affective Doubts comes next. Here users are going to see where they stand romantically. With this example, users are told that some adjustments in the love department are going to be necessary. Perhaps they are not on the same page with their significant other, as viewpoints will differ.
Minor Lies or Deceit is the fourth section users will see. While close friends appear to have the best intentions at heart, some are not in agreement and at times, choose to go against them. Going against them, according to Astrotheme, is surprising as they feel they know what is best for you. Just beware to know and understand those limitations.
Listening and Tenderness is the final section here. Users here are told of the possibility of a romantic reunion. They enjoy seeing eye-to-eye with their significant other and being on the same wavelength. In this instance, if the user happens to be single and searching for Mr. or Mrs. Right, now is the time to make it happen.
Your Main Planetary Climate
Astrotheme now reveals these transits which might actually last several weeks. These ones are important and are the ones mostly seen. In this example, the horoscope is broken into three sections.
Vanishing Sweet Illusions is the first section under this category. Astrotheme tells this user that their intuition can be a dangerous guide, so beware. It is possible that an unexpected solution presented may actually be a disappointing one. Beware of miracle cures because they can all be a mirage.
Unnecessary Risks is the second section and here Astrotheme tells the user again to be careful because they have a tendency to have the judgments be final. The inability to look at possible obstacles when following through with ideas could be detrimental to forward progress. There is the possibility of a reversal of fortunes if not careful.
Affective Matters and Wisdom is the final section. In this Astrotheme example, one must take look at the long term instead of the here and now. No longer will the user consider superficial love, but instead it is enduring affairs and true love that speaks to them. It is all about the long game of love.
THERE ARE INSTAGRAM AND TWITTER ACCOUNTS
It shouldn't come as a surprise, but one can find Astrotheme on social media. If you are going to check them out on Instagram, you may want to brush up on your French, as their postings are all in that language.
Now, if one were to head over to Twitter, they will see that Astrotheme is sharing horoscopes and much more. As they say, "Discover your personalized horoscope, learn about your natal chart, get the latest-generation astrology forecasts, or see 60,000+ charts of celebrities."
Yes, Astrotheme even offers the horoscopes of celebrities, and this number is now closer to 63,000.
On the Astrotheme Twitter page, those interested will see horoscopes of celebrities such as Mia Goth, Leslie Odom Jr., Timothée Chalamet, Nicholas Hoult, Jacob Elordi, and Glen Powell.
---
Astrotheme is for those who truly want a breakdown of their horoscope. The level of detail given with their free daily horoscope is amazing and broken down neatly. Even those with just a passing interest in horoscopes will appreciate all that Astrotheme has to offer.
---