Zodiac Affinity Spotify connects to your account to combine music and astrology into one mix.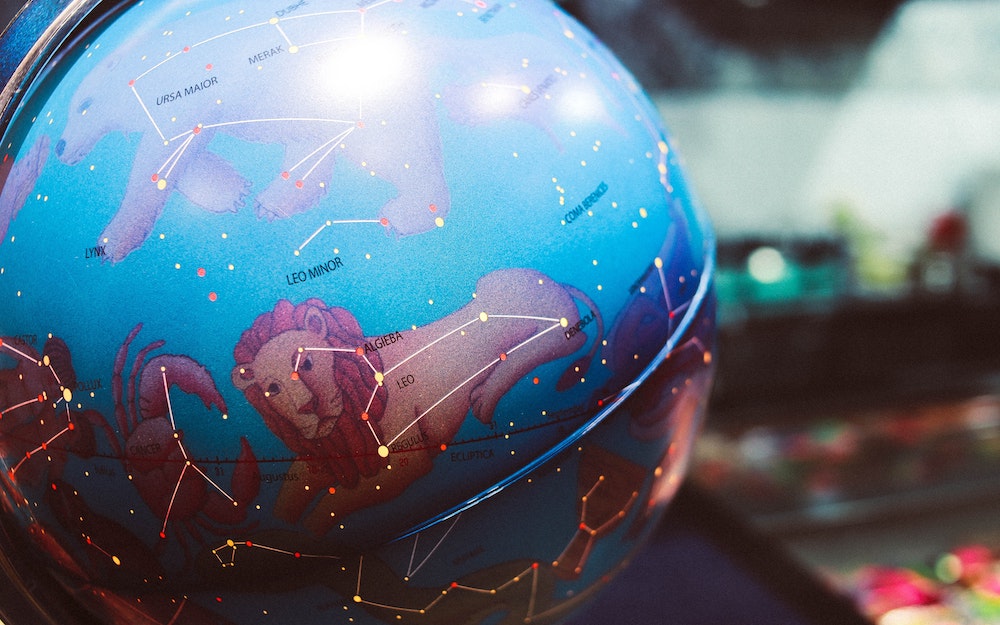 As 2022 winds down and readies itself to flip the calendar to 2023, Spotify has released its annual Spotify Wrapped which allows streamers to take a deep dive into their listening habits. But Spotify Wrapped isn't the only way listeners can take a fun look at their listening habits, there is Obscurify, Spotify Instafest, Spotify Pallette, and Spotify Pie Chart to name a few. There is one more that combines one's musical interests with astrology and it is called Zodiac Affinity Spotify.
ZODIAC AFFINITY SPOTIFY COMBINES MUSIC AND ASTROLOGY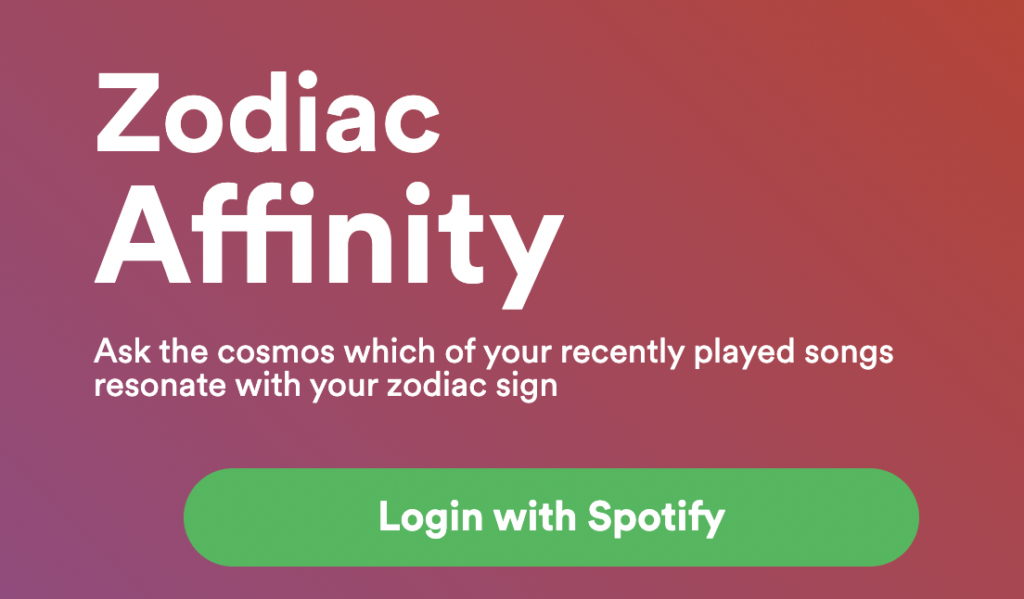 If one was to think about it, music and astrology can make a person feel as if the curtain has been peeled back on their life. A horoscope or a specific song lyric many times has the ability to make one wonder as they hit very close to home. Zodiac Affinity Spotify will now have listeners wondering what their music library would look like if they were to take their favorite and most listened-to music and combine it with astrology.
So, what would you say if you were given the opportunity to organize your music library based on your zodiac sign? Well, the opportunity has been granted. Javier Blázquez, Lucas Aranda, and Maria Artalejo have created the Zodiac Affinity Spotify, a playlist generator that takes one's Spotify musical interests and combines them with one's zodiac sign to put together a playlist that hits you on a personal level.
ZODIAC AFFINITY SPOTIFY CONNECTS TO YOUR ACCOUNT
Like all of the apps listed above, Zodiac Affinity Spotify is easy to use. To get started, simply head on over to the Zodiac Affinity Spotify website. Once there, click n the big green "Login with Spotify" button.
The next page will take you to the Spotify account credentials where users will then enter their Spotify account information to get going. They will also be asked to agree to share their Spotify listening data with the Zodiac Affinity Spotify website. This will include the user's Spotify username, the number of Spotify followers, the songs saved in their library, and top artists.
After this is complete, users will then be asked to select their zodiac sign. After this is complete, click on the "next" button and Zodiac Affinity Spotify will present an auto-generated list of songs that are based on the astrological sign of choice.
That's it. Easy peasy and no mess. While seeing which songs will become part of one's playlist based on their musical tastes and astrological sign, there is also another cool element to Zodiac Affinity Spotify. That is finding out which songs in your playlist make the playlists of those around you.
For instance, Zodiac Affinity Spotify users can take the zodiac sign of a person close to them and use that on the website. It will then use the musical library data with the zodiac sign to come up with a playlist. Again, simple as can be.
As with any of the popular Spotify apps, one must be a frequent user of the streaming app. This is how the data is generated. If by chance, you don't frequent Spotify as much as you first thought, the results Zodiac Affinity gives will look something like this: "Well…It seems that you haven't listened to enough songs to determine the affinity. Keep enjoying Spotify and try again later."
ZODIAC AFFINITY SPOTIFY IS SAFE TO USE
Allowing a third-party app access to your data can be a bit scary and we don't blame anyone for hesitation. But Zodiac Affinity Spotify is affiliated with the Spotify API (application programming interface) which makes it safe to use. The app will never post anything without getting permission from the user and users always have the option to remove access from Spotify so one never has to be concerned with their privacy being violated.
REMOVING IT IS EASY
As mentioned, for Zodiac Affinity Spotify to give one the astrological-induced musical playlist, it needs to connect to their Spotify account. But as we also mentioned, this access can be removed at any time. One only needs to follow the easy steps to make it happen.
Open the Spotify app, click on the username, and then click on account. The username generally appears in the top right corner of the app and once that is clicked, a dropdown menu appears. Here is where one clicks on "account" and is taken to the "account overview" page that shows all the account information.
Click on "Apps" and once all the Spotify apps are listed, simply click "remove access" which is next to Zodiac Affinity. This all begins once users are in their account overview. Once there, scroll down until you see the "apps" section. Click on Apps and the user will be taken to a new page that will list all of the apps to that Spotify has access.
There may be a few, there may be a bunch, it all depends on how active the listener is. Regardless, just find Zodiac Affinity from the list of apps. Once it is found, click on "Remove Access."
Once again, the app makes things simple. Easy to get one's playlist based on their musical library and astrological sign, and they also make it very simple to remove Zodiac Affinity access from Spotify.
---
Who needs Spotify Pallette, Spotify Instafest, Spotify Pie Chart, or even Obscurify when they can have Zodiac Affinity Spotify? Okay, who are we kidding? Any time we can turn our Spotify listening habits, musical tastes, and musical library into some type of measurable, we typically go for it.
So, don't stick with just one. Give them all a try. Why not create one's own Music Fest poster with Spotify Instafest? Or see just how obscure one's music tastes run with the very cool app, Obscurify. And while you're at it, don't forget to let your astrological sign do some talking with Zodiac Affinity Spotify.
---