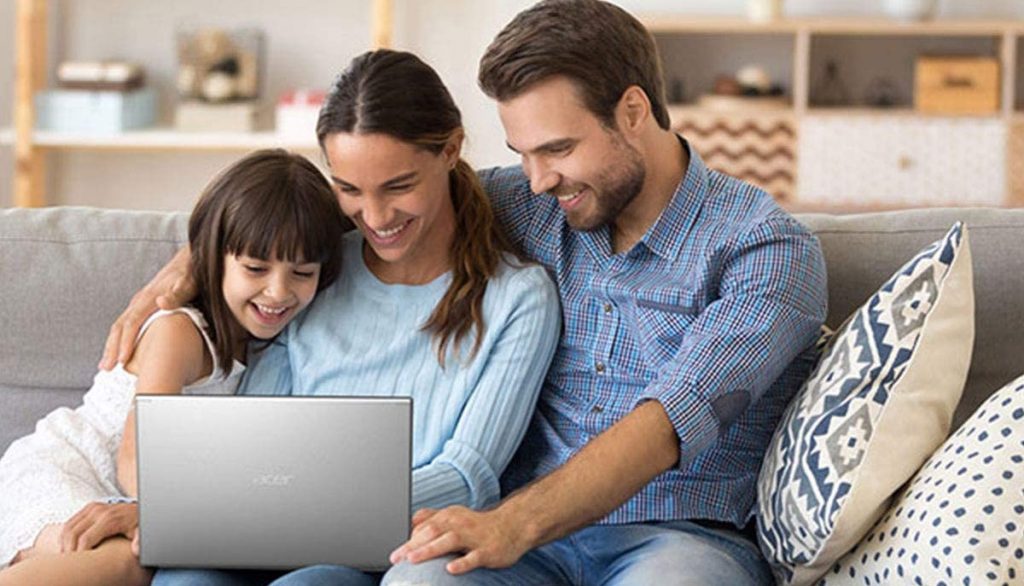 The PC industry has evolved to become one of the most diverse, from its expansive list of manufacturers to the separately sold components that allow the tech savviest of people to upgrade, customize and construct their own computer to their liking. PC options are virtually endless, which is a good thing, but it can also be a bit overwhelming when you're trying to narrow down what company to purchase from and exactly what computer to choose. In an effort to alleviate some of that head-spinning confusion we decided to take a look at two prominent computer manufacturers, Alienware and Acer. Over the years they both have come to be known for their quality products and range of PC models from which consumers can choose. So which one really does offer the best PC? Let's start at the beginning.
HISTORY OF ALIENWARE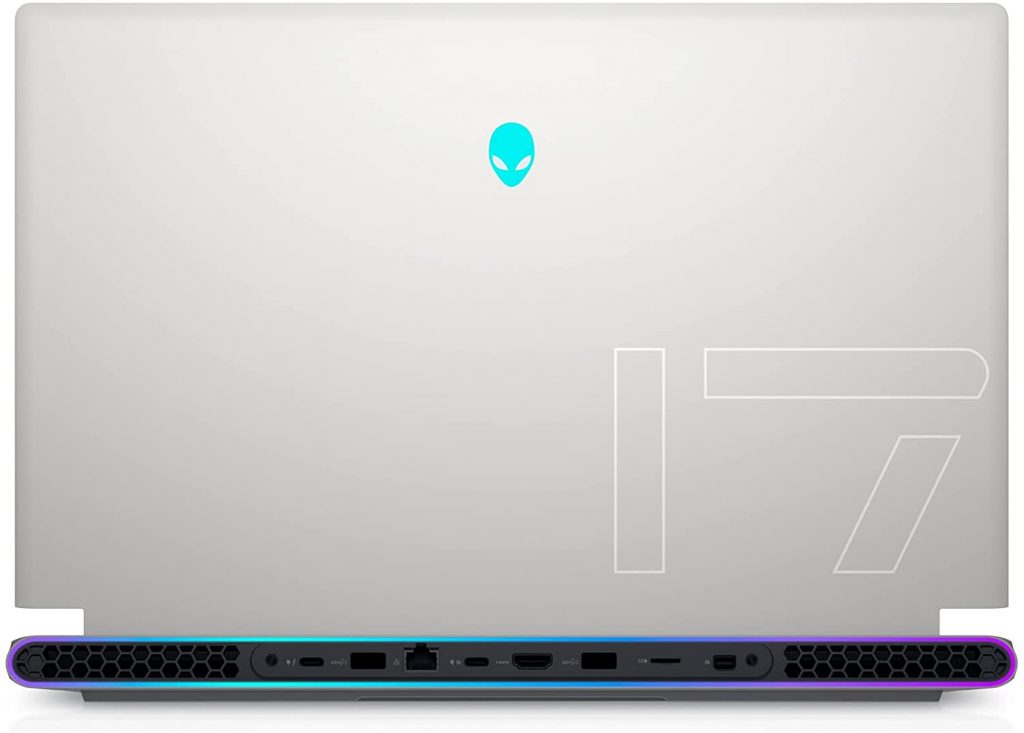 Alienware is actually a relatively young company. They were founded in 1996 as Saikai of Miami by Nelson Gonzalez and Alex Aguila. The founders quickly changed the company's name to Alienware in 1997 because both were exceedingly fond of The X-Files, which was one of the most popular sci-fi shows of its time. Gonzalez's and Aguila's love for The X-Files also served as the inspiration for the titles of their core product lines, thus birthing names like Area 51, Aurora, and Hangar 18.
In 2006 Alienware was acquired by Dell, which it is still a subsidiary of today. Dell purchased Alienware in an effort to beef up and diversify its gaming portfolio of computers. However, Alienware didn't really begin to shine in that area until 2009 after Dell elected to downsize its proprietary XPS offerings, which at the time were also meant to appeal to the gaming subset of users.
In the mid-2010s Alienware attempted to infiltrate the gaming console market and compete with the likes of Playstation and Nintendo. At E3 in 2014, they unveiled what they touted as a hybrid console called the Alpha, and just two years later they unveiled a superior version of its predecessor called the Alpha 2. However, neither product ever caught on, and both were quickly discontinued.
Today, even though they remain a subsidiary of Dell, Alienware operates fully independently of its parent company and has full control over the design and components of their products, while still reaping the benefits of being a part of the Dell family of computers. Their focus remains on gaming, however, their portfolio of PCs is so powerful and diverse that even non-gamers could potentially benefit from their superior offerings, which still include products under their legacy lineups Area-51 and Aurora.
HISTORY OF ACER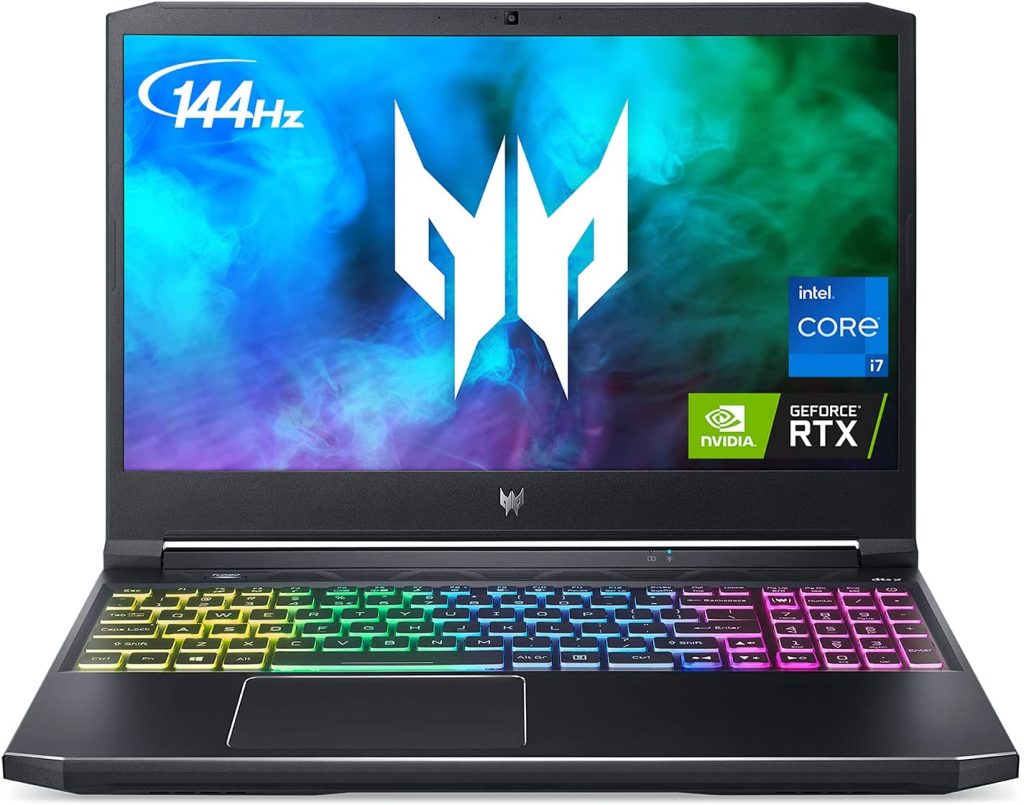 Acer's inception goes a few decades farther back than Alienware's. Acer was founded in 1976 as Multitech in Hsinchu, Taiwan, primarily by husband and wife Stan Shih and Carolyn Yeh. The company began as a distributor of electronic parts and also offered training guides on how to use microprocessor technologies. They officially came to be known as Acer in 1987.
In 1998 the company was restructured into five different areas in order to separate the branding sales portion of the business from the contract manufacturing side. In 2001 Acer reshuffled again and completely eliminated the contracting division of its business in favor of putting its sole focus on product design and sales. By 2007, after it acquired Gateway and Packard Bell, it became the 3rd largest computer provider in the world.
Today Acer exists as the world's 6th largest computer provider and employs nearly 7,500 people in 40 different countries. They offer a wide range of PCs suited to fit a variety of different needs and computing styles. Some of their most notable product models include the Acer Predator, Aspire, and Veriton.
PRODUCTS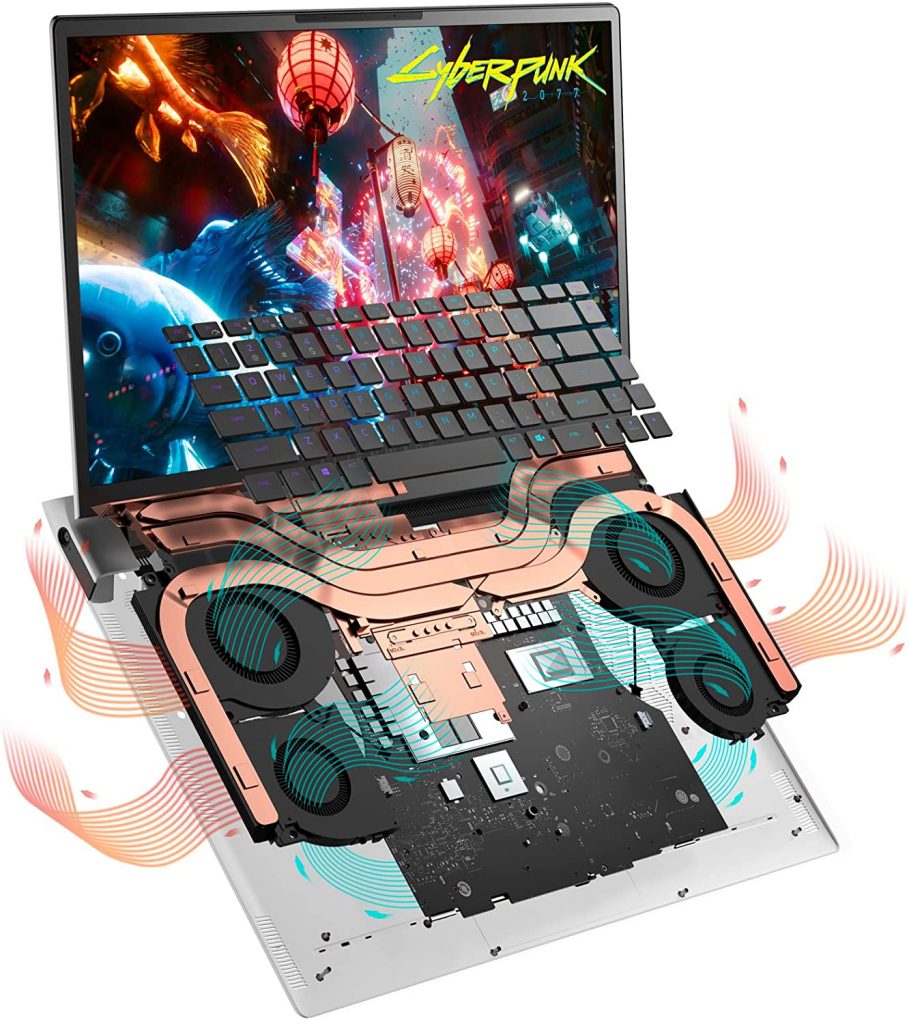 Considering that both Alienware and Acer offer an array of impressive products we decided to do a deep dive into their lineups and pick out models that would appeal to a wide variety of different users. We've plucked models for the budget-conscious, the business guru, the hard-core gamer, as well as the professional power user.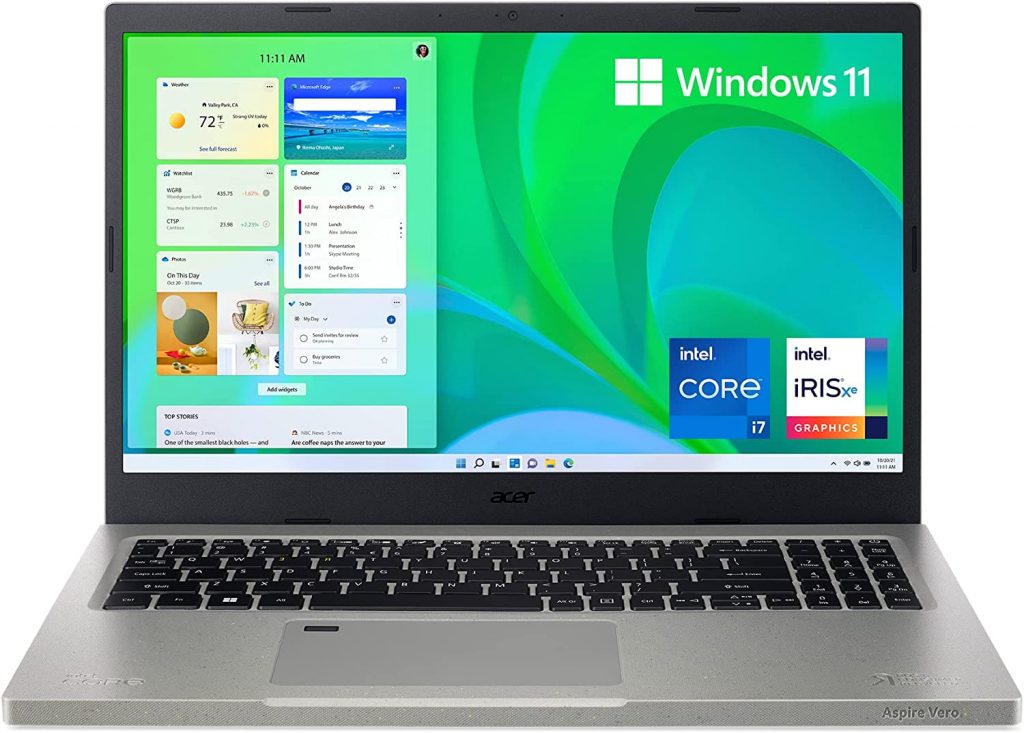 WHY WE LIKE IT – The Aspire Vero is powered by a Core i7-1195G7 Processor up to 5.0 GHz with 4 cores, 8 threads, and a12 MB Intel Smart Cache. It is equipped with a beautiful 15.6' full HD LED-backlit display with Intel Iris Xe Graphics. It also comes with 16GB DDR4 Memory and 512GB NVMe SSD to suit a wide range of storage needs. Its ports include 1 USB-C, 2 USB, and 1 HDMI and can go up to 7.5 hours without a charge. What's also really nice about this particular model is that 30% of it was made with recycled components making it a more environmentally-friendly choice. The best part is, is that all of this comes at a really attractive price thus delivering a lot of bang for your buck.
PRICE – $899.99 on Amazon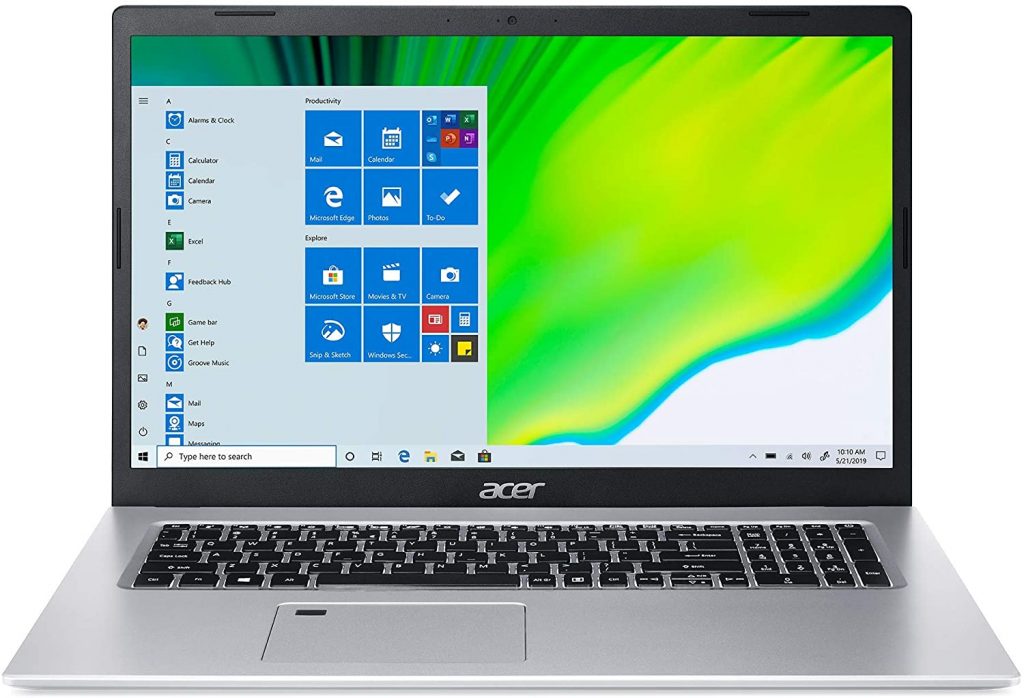 WHY WE LIKE IT – The Aspire 5 Pro was made for the office goer. It is nicely equipped with Intel Core i7-1165G7 Processor up to 4.7GHz with 4 cores, 8 threads, and 12MB Intel Smart Cache. It features an expansive 17.3" full HD IPS Widescreen LED-backlit Display powered by Intel Iris Xe Graphics. The screen size is perfect for the business professional who always has multiple windows open and is looking for some extra real estate space on their display without having to purchase a separate monitor. The Aspire 5 Pro comes standard with 16GB DDR4 memory that is expandable to 24GB and also has a 512GB NVMe SSD. Its chassis has 1 USB-C, 2 USB, and 1 HDMI port. Normal use will allow this computer to go for 8 hours without needing a charge.
PRICE – $969.00 on Amazon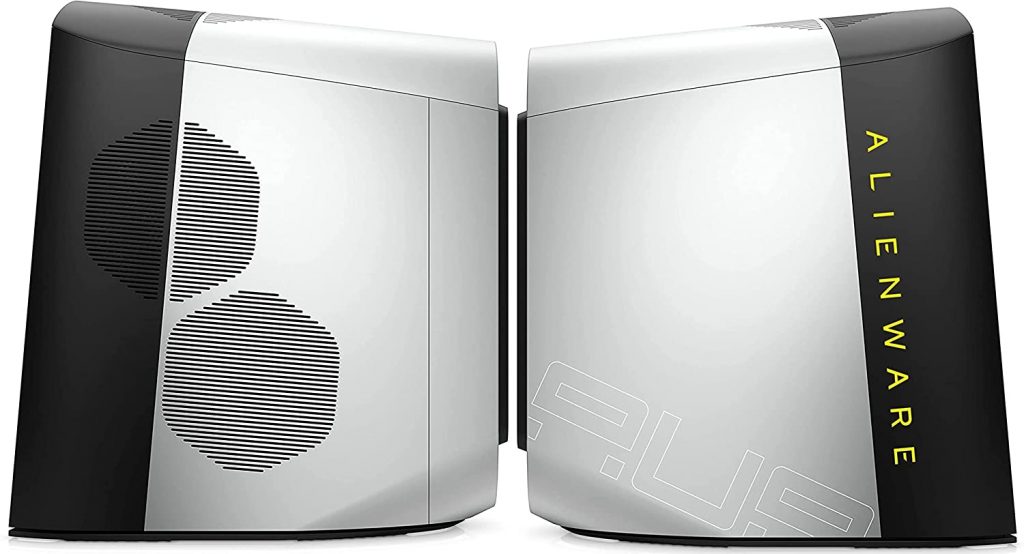 WHY WE LIKE IT – All seasoned gamers know that to get the most power out of your PC and have games operate at optimal performance then a tower set up will always rival a laptop. This is why the Aurora Ryzen Edition is one of the premiere pre-configured gaming options on the market. This thing is a true powerhouse and comes configured with an AMD Ryzen7 5800 with 8-Cores, 36MB Total Cache, and a Max Boost Clock of 4.6GHz. It has a top of the line AMD Radeon RX 6800 XT 16GB GDDR6 graphics card, comes standard with 16GB, 2x8GB, DDR4, 3200MHz, XMP of memory, and features a fusion 1TB M.2 PCIe NVMe SSD + 1TB 7200RPM SATA 6Gb/s hard drive with one side dedicating to booting the game and the other dedicated to storage. It also comes with a Lunar Light chassis with High-Performance CPU Liquid Cooling and 1000W Power Supply for when games call for the most intense power. The only downside is that no peripherals are included so you'll have to purchase a mouse, keyboard, and display separately.
PRICE – $2,369.99 on Alienware's website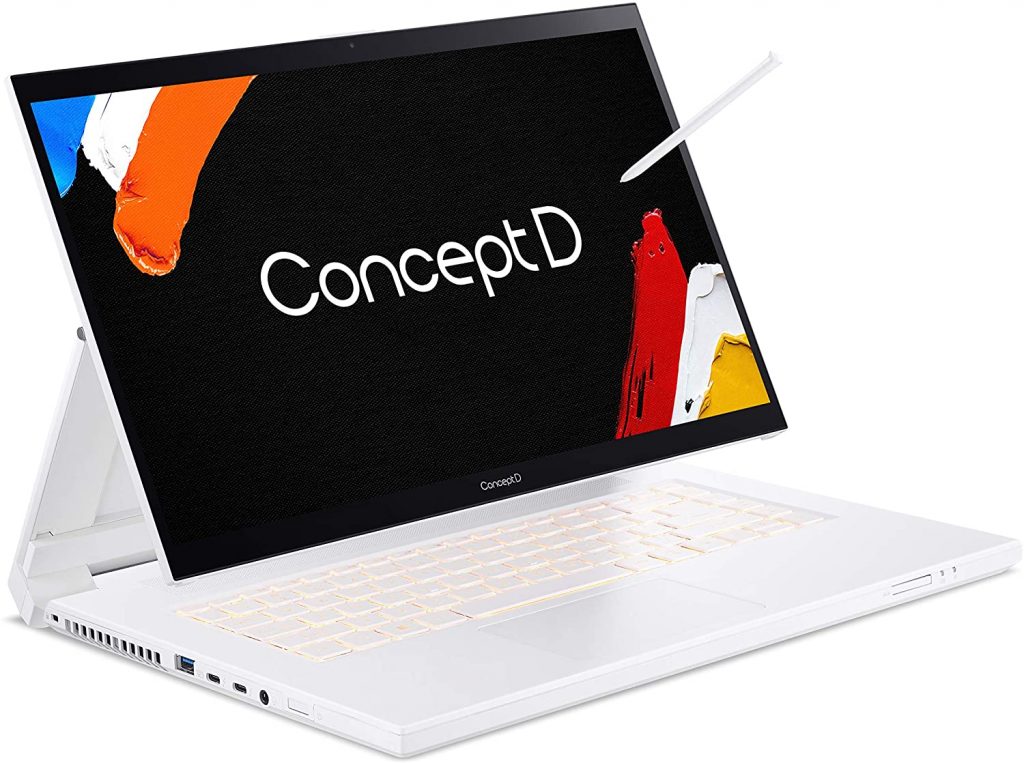 WHY WE LIKE IT – The ConceptD is a uniquely constructed computer crafted with the professional creator in mind. Its easel-like design makes it perfect for those who work in the illustration or animation industries and frequently use tablets to make their digital art. This model conveniently combines a tablet with a computer. This computer is also capable of effortlessly running graphics and processor-intensive programs like Adobe's creative suite of software. The ConceptD features a 10th Generation Intel Core i7-10750H 6-Core Processor up to 5.0 GHz and an NVIDIA GeForce RTX 2060 with 6 GB of dedicated GDDR6 VRAM graphics card. It has a gorgeous 15.6″ 4K UHD widescreen LED-backlit display equipped with Gorilla Glass 6. The display also has integrated-touch that supports a Wacom EMR pen and comes with 16GB DDR4 Dual-Channel 2666MHz of memory and 1TB NVMe SSD to store those large digital projects.
PRICE – $2499.00 on Amazon
THE CONCLUSION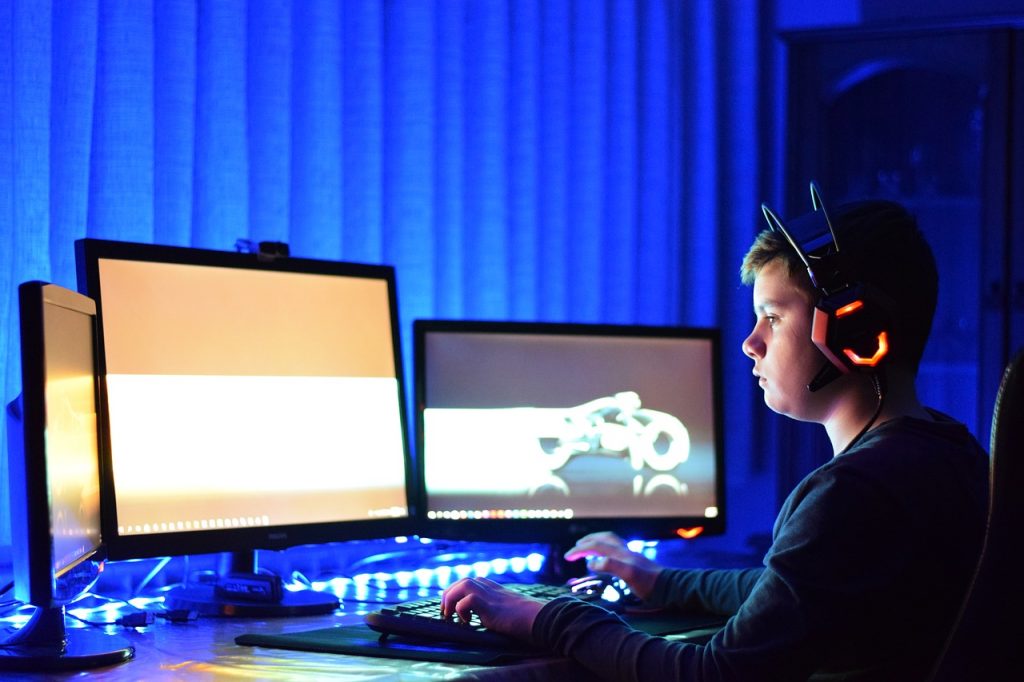 The above models only just scratch the surface in terms of what both Alienware and Acer have to offer. Alienware by design has more of a niche focus and largely markets its PCs towards gamers. However, just because a PC is built with the gamer in mind doesn't mean that it cannot be used for a wide gamut of other things. Alienware's computers are powerhouses and could just as easily handle a video editor's or animator's graphic and file heavy workloads. By contrast, Acer has a number of models well suited to the typical professional and average everyday user, but that's not to say it doesn't offer things for individuals in other user demographics, as well. For instance, Acer markets both its Nitro and Predator models as gaming laptops. Ultimately, the above options are a great place from which to launch your search and should give you more of a focus on the types of models to look at along the way. When it comes to Alienware vs Acer both have solidified their places as respectable PC manufacturers and either company's PCs would make for a wise computing choice.