Ten abandoned theme parks throughout the world can still be visited today including the world's first theme park in France.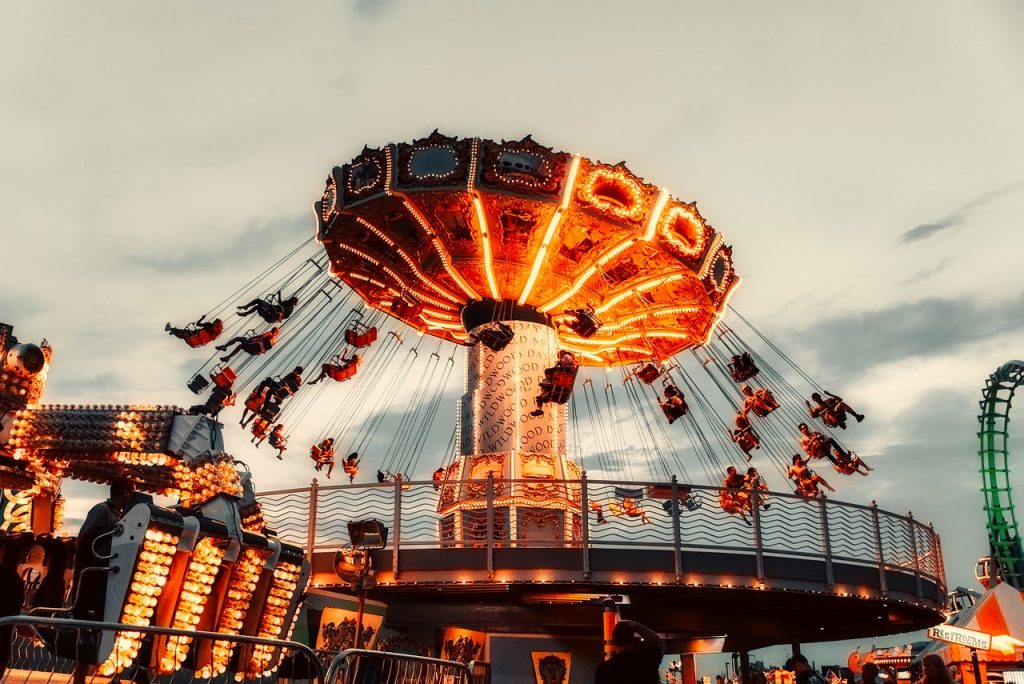 Since theme parks are known as some of the happiest places on earth, abandoned theme parks might just be among the saddest. Amusement parks are abandoned for a variety of reasons: falling out of popularity, financial failure, or natural disasters, but these spooky locales are still intriguing places to visit. International travel writer Joe Yogerst shared with CNN 10 iconic abandoned theme parks that have left an indelible impression on humanity's collective memory around the world.
Berliner Spreepark was created by East Germany's Communist authorities and entertained the German proletariat from 1969 to 2001. Named for its location near the River Spree, it is now a public park with walking paths winding around its iconic Ferris wheel and other archaic amusement park rides. Visitors can also view the deserted theme park on guided canoe trips.
Camelot Theme Park in England's Lancashire countryside was the place to go to experience a creative take on the tales of King Arthur. It featured Merlin's magic show, knights jousting on horseback, and roller coasters with fabulous medieval names like Dragon Flyer and Knightmare. The park still stands but offers a different kind of nightmare, having been reborn as Scare City, a walk-through horror attraction.
Cypress Gardens was a classic, old-Florida theme park that featured acrobatic water ski shows and other kitschy attractions. It closed in 2009 but was absorbed into the new LEGOLAND Florida theme park. Visitors can still see its centerpiece giant banyan tree and watch a pirate-themed water stunt show where the famous water ski performances used to occur.
Hồ Thủy Tiên in Hue, Vietnam, had a short life from 2004 to 2011. It was only open intermittently but it still draws tourists as an unofficial attraction. Its giant, decaying, concrete dragon is the heart of its ruins, which all look far older than anything built in the 21st century.
There's not much left to see of Jardin de Tivoli in Paris, which closed in 1842. One of the world's original theme parks, the area has been reduced to a small lawn with a playground, benches, and a statue of French composer and conductor Hector Berlioz. During its heyday, it featured a roller coaster, a Ferris wheel, labyrinths, acrobats, and pantomime artists.
Mimaland, which means Miniature Land, was the first theme park in Southeast Asia. Located in Kuala Lumpur, the Malaysian amusement park was closed after a mudslide and is now engulfed in the jungle overgrowth. When the park was in operation between 1975 and 1994, it offered visitors a huge pool with waterslides, bumper cars, and a prehistoric animal kingdom filled with life-size dinosaurs.
Nara Dreamland opened in Japan in 1961 as a knockoff of California's Disneyland, with attractions that would merit copyright violation charges today. Its versions of Sleeping Beauty's Castle, Tomorrowland, and Jungle Adventure Cruise did well until Tokyo Disneyland opened in 1983. Nara Dreamland closed in 2006 and was mostly demolished about a decade later, leaving behind a restaurant and two sports stadiums that you can still visit today.
Pripyat Amusement Park was virtually unheard of outside Ukraine before the 1986 Chernobyl nuclear plant meltdown. Just three miles from the disaster, the newly constructed park never even had a chance to open. Today, its rickety Ferris wheel and other rides stand as memorials to history's worst nuclear disaster.
Six Flags New Orleans was only open for five years before Hurricane Katrina wiped it out in 2005. Like other Six Flags parks, it was divided into six themes with attractions dedicated to DC Comics and Looney Tunes. Visitors wishing to see the decaying remains of the Zydeco Scream roller coaster or Ozark Splash log flume should travel soon, as the city of New Orleans just announced plans last month to revamp the site into a sports complex and family entertainment center.
Yongma Land in Seoul, South Korea is one of the few abandoned theme parks where visitors must still pay an admission fee (10,000 won, or around $7.50). It was an active theme park between 1980 and 2011. Now, it draws visitors and filmmakers who want to use its decaying merry-go-round and other attractions as photography backdrops.
---