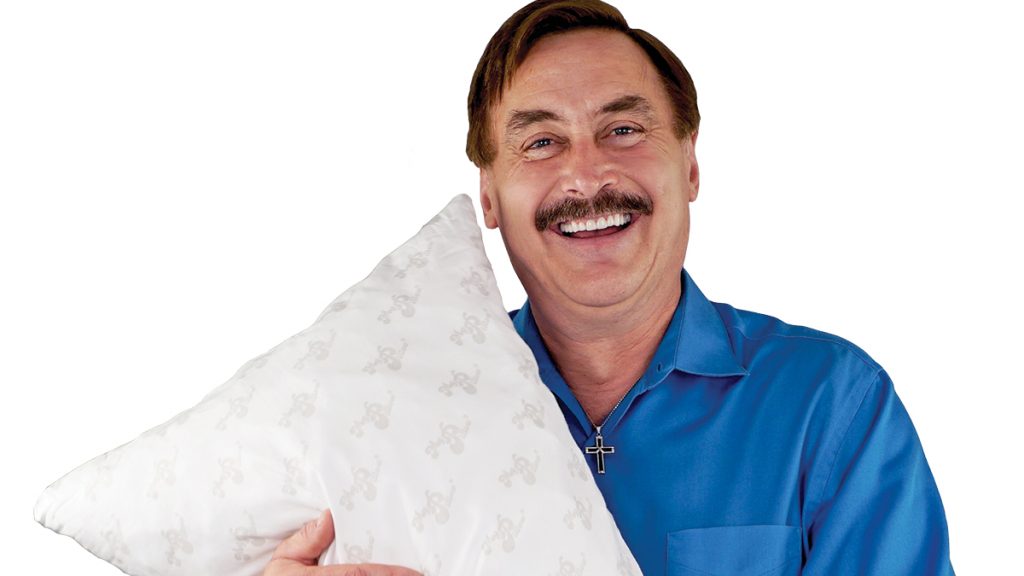 It happens to all of us. Restless and sleepless nights. Sometimes you lay there for hours, tossing and turning, trying to find that perfect position for you to count sheep. You look at the clock, dreading the fact that in a few short hours, it'll be time to get out of bed to start your workday. It's a dreadful feeling. Is it your mattress? Maybe. But these night-after-night sleepless troubles need to be addressed. It's time to come up with a different sleep strategy. Your pillow might need an alternative selection in order to help you out.
Sleep position is key in how one tackles life when the lights go out. Whether you prefer your back, your stomach, or your side, the proper pillow will allow you to find that perfect spot. If you are one of those back sleepers, you may benefit from using a thinner pillow that has a little more lift at the bottom to support your neck. Side sleepers benefit greatly from fluffier pillows that fill the gap between where your head lines up with your spine and where your shoulders sink into your mattress. Stomach sleepers most likely need the thinnest pillow possible.
MyPillow offers tortured sleepers everything they need to alleviate restless nights. But what if you find that MyPillow is a bit out of your price range? What if their pillows are out of stock (a recent problem with many products in the US)? Or what if you simply don't like the guy who owns MyPillow, Mike Lindell? Well, we are here to give you possible alternatives to MyPillow that hopefully will help you get that good night's sleep you so crave and deserve.
COOP HOME GOODS ADJUSTABLE PILLOW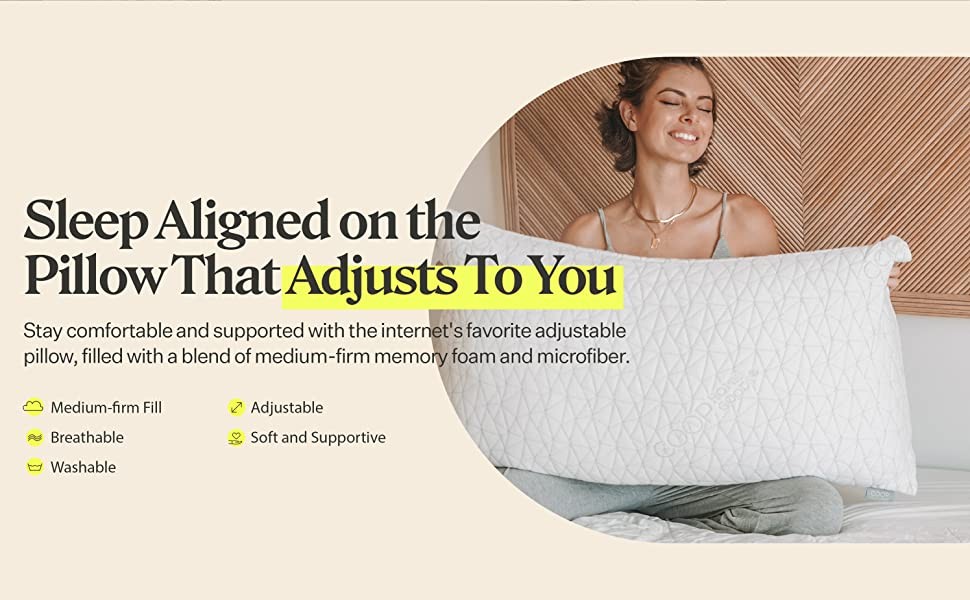 WHAT'S TO LIKE – No matter what type of sleeper (or non-sleeper) you are, Coop Home Goods Adjustable Pillow is a great MyPillow alternative. What makes this pillow so very attractive is that you can adjust it. How does one adjust a pillow, you ask? Well, the Coop Home allows for access to the inside of the pillow. You first unzip the outer case, then the inside liner. You can then add or remove the pillow's memory foam fill to the desired size or shape that suits your needs.
The Coop Home case is made with their proprietary Lulltra fabric, a mixture of polyester and bamboo-derived viscose rayon. Coop Home offers their amazing pillows in two sizes, Queen and King.
PRICE – $59.99 for a Queen bed, $64.99 for a King
DREAMRITE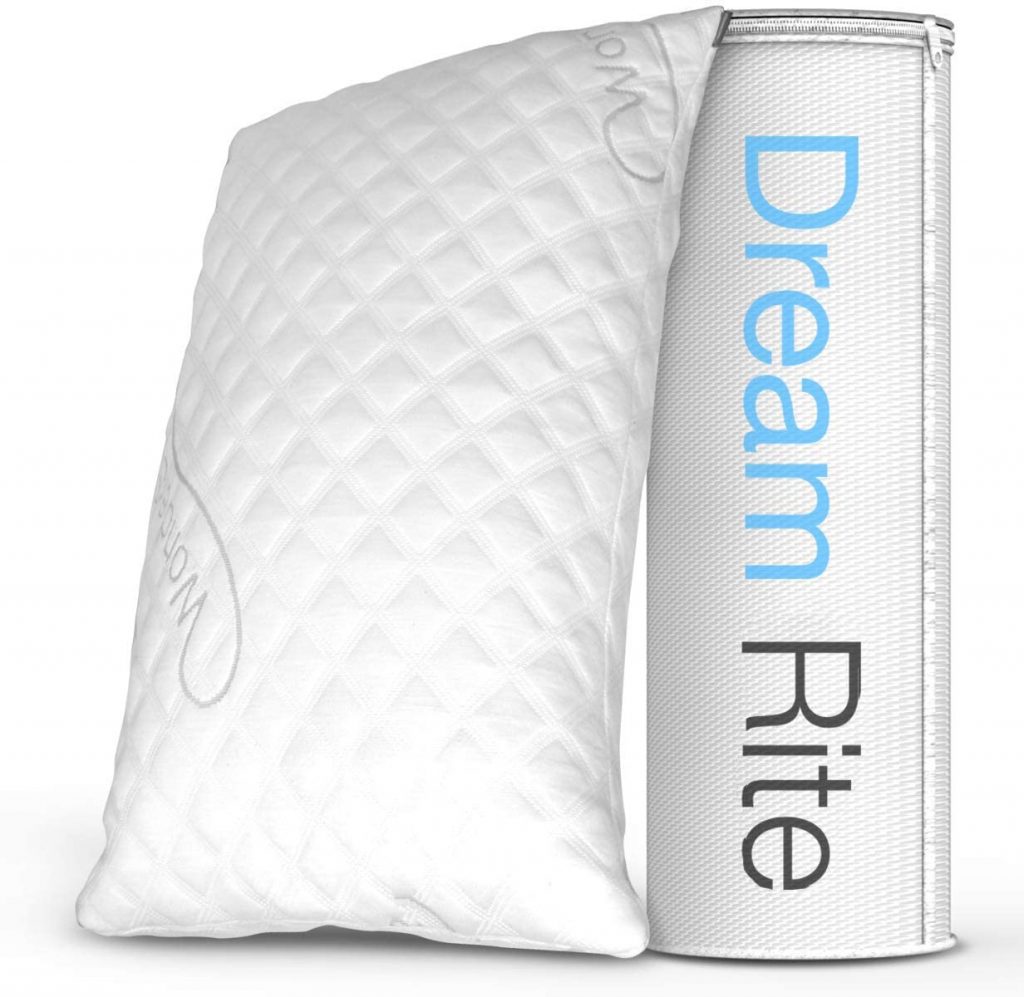 WHAT'S TO LIKE – Looking for another pillow as a MyPillow alternative and DreamRite could be that pillow. It offers amazing support for your neck and back, made with the finest quality of polyester and organic cotton.
Like the Coop, DreamRite also allows for adjustment of their comfort level as users have the ability to remove or add filling as needed. It's a memory foam that provides support for any pain in your back, neck, shoulders, and head. Another major perk of this pillow is its price.
PRICE – $27.95
WONDERSLEEP PREMIUM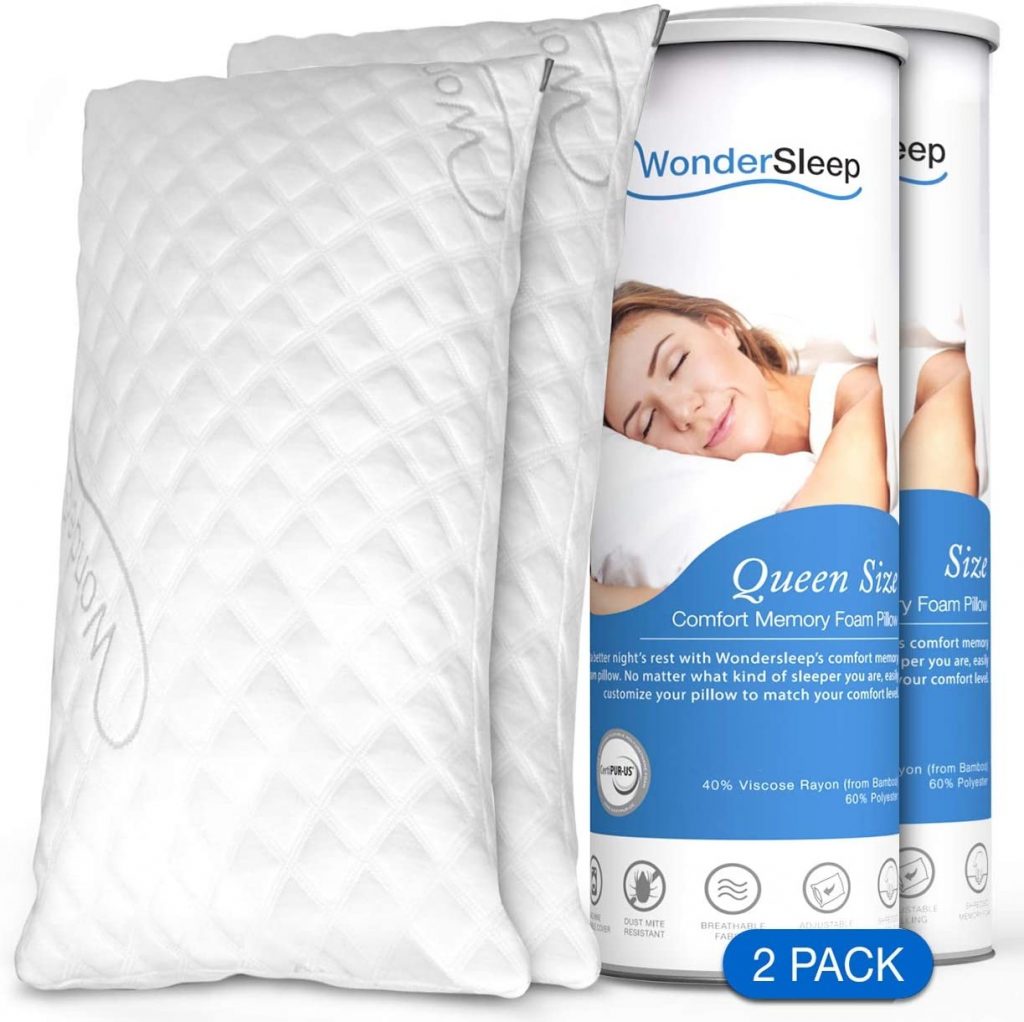 WHAT'S TO LIKE – Here is another great alternative to MyPillow. WonderSleep sells their premium pillow as a duo, making them extremely price friendly. As with many of the higher quality pillows that are billing themselves as a nice MyPillow alternative, this WonderSleep also boasts the ability to adjust the pillow's height and comfort.
The pillow is made from 100% shredded memory foam (40% Viscose Rayon and 60% Polyester). WonderSleep pillow users will have access to the memory foam and can add or take away the foam to get that perfect fit.
Article continues below headlines
---
The memory foam will mold to your frame while the dual-layered covers keep the foam inside while also keeping the outside cool for ultimate comfort. WonderSleep comes in one size, Queen.
PRICE – $42.49 a pair
SNUGGLE-PEDIC ADJUSTABLE ULTRA LUXURY PILLOW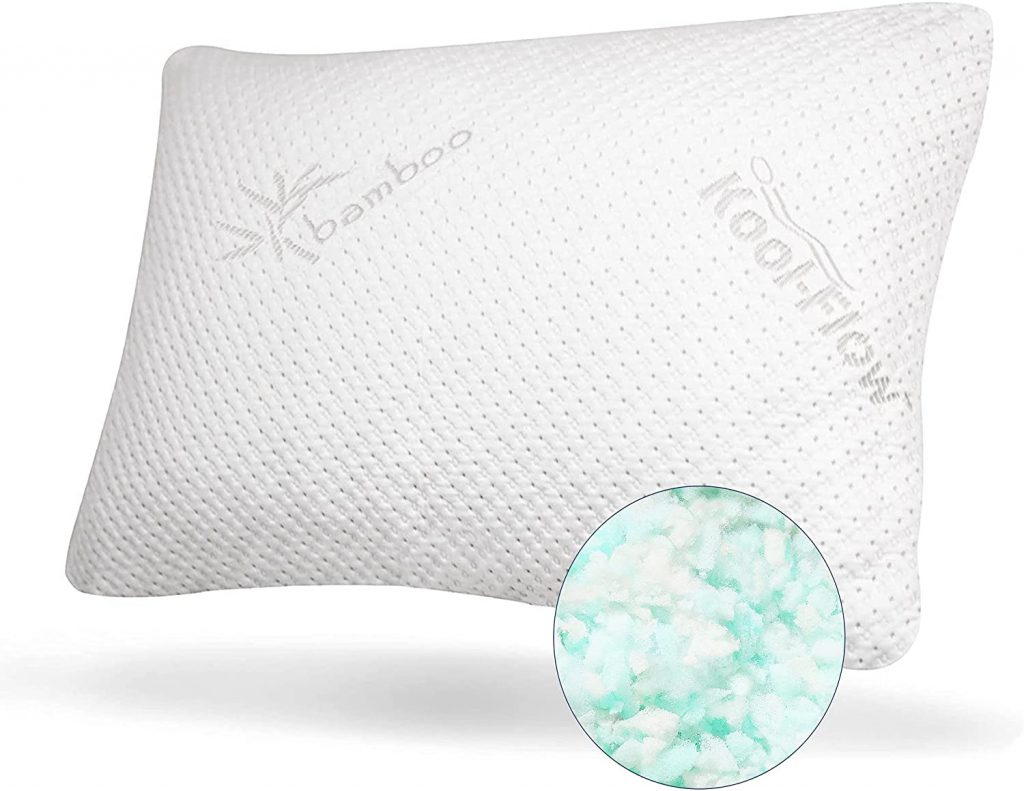 WHAT'S TO LIKE – Who says you have to hold out for MyPillow when the Snuggle-Pedic Ultra Luxury Pillow offers a great alternative. The Snuggle-Pedic offers troubled sleepers a bamboo pillow that is filled with their proprietary mixture of shredded foam allowing for the support you desire.
This Snuggle-Pedic delight is adjustable; its zipper cover allows for access to either add foam memory or take it away depending on what your body needs. This makes the Snuggle-Pedic a perfect choice regardless of the position you find yourself sleeping in.
The Snuggle-Pedic is offered in three sizes, Standard, Queen, and King.
PRICE – $49.99 for Standard, $54.99 for Queen, and $64.99 for King
UTOPIA BEDDING BED PILLOWS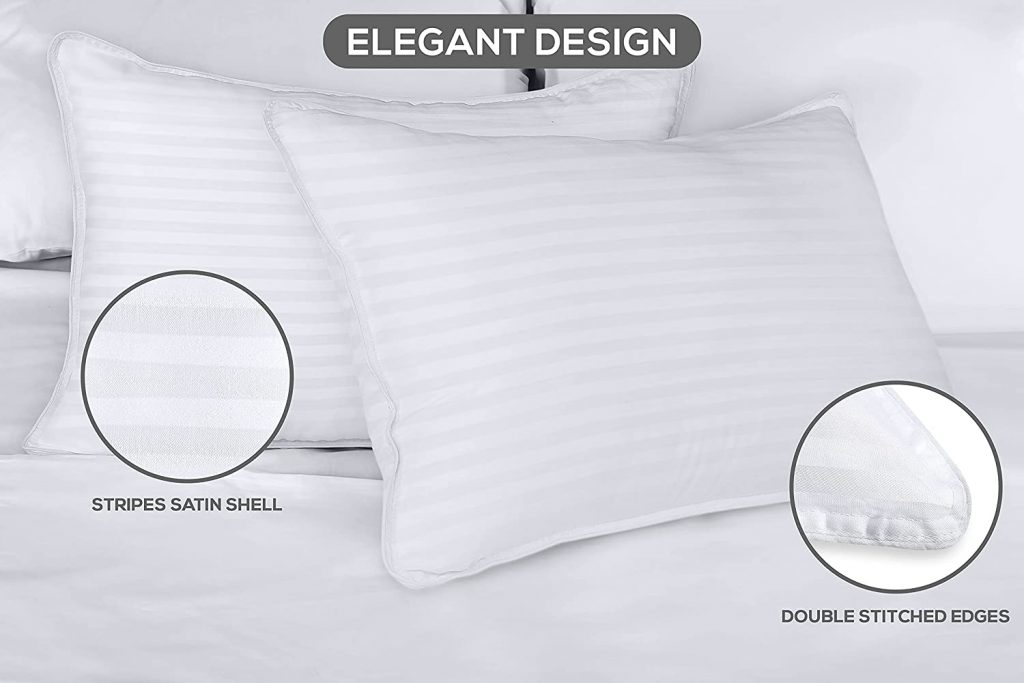 WHAT'S TO LIKE – Utopia Bedding is another brand that sells their pillows by the pairs which not only makes them a great deal, but they are also another great choice when looking for a MyPillow alternative.
This pillow is perfect for the back, side, or stomach sleeper as it provides excellent support with its super plush hollow fiberfill. This allows for the pillow to conform to your body's natural curves. The hollow fiberfill is encased in a premium quality cotton blend cover.
The only drawback with the Utopia is that it is not an adjustable pillow, though that may not make a difference to those who find this pillow to suit their needs.
The Utopia is offered in four sizes – Standard, King, and European. If you wish to purchase Queen size, they do come in an 8-pack.
PRICE – $33.99 for Standard, $30.99 for King, $29.99 for European, and $89.96 for the Queen 8-pack.
FINALLY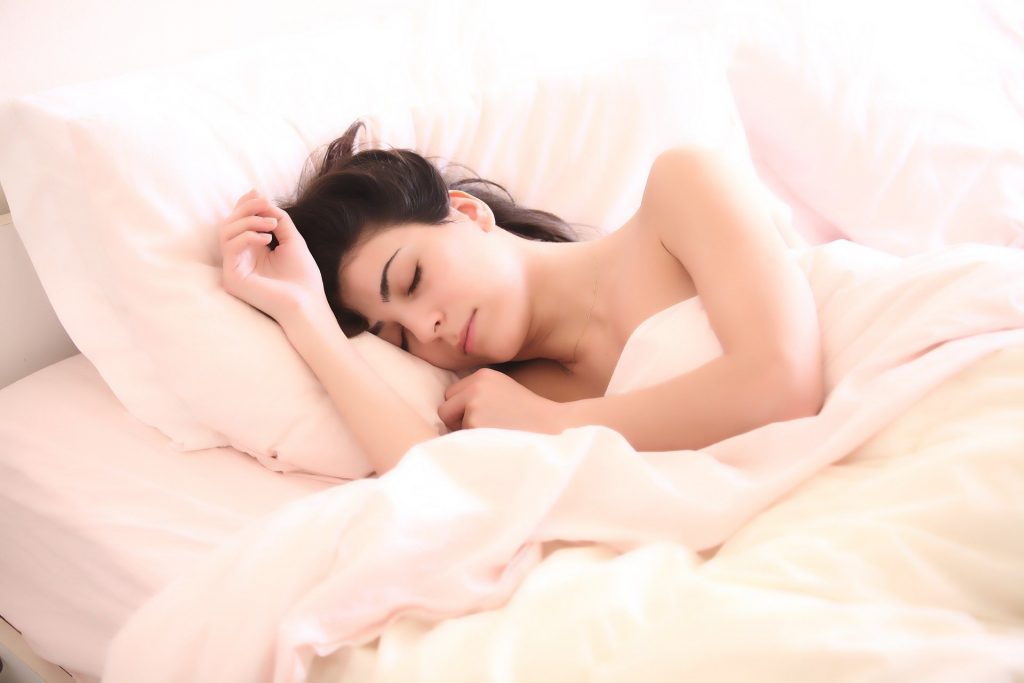 There's no doubt if you are looking for a MyPillow alternative, there are plenty to chose from. What seems to be attractive from the above pillows is that most are adjustable. The ability to add or subtract filling to where it works just right is key to a good night's sleep. Also, pillows that have the added ability to remain cool throughout the night are a feature that shouldn't be overlooked.
As always, make sure you do your due diligence when shopping for pillows. Try to understand your sleeping habits, what position is your preferred sleeping position, then shop from there.
There's nothing better than a good, uninterrupted night of sleep.