A big part of anyone's game, whether you're of the serious sort or just the casual hacker is equipment. If you fall into the former category, this next piece of information may not do you much good since attire can be quite strict in many of the best courses. But some golfers still want to take it casual and wear spiked golf sandals.
There are some courses that do allow for a little more freedom when it comes to clothing. So what's the best golf sandal you can buy? We're here to help.
Golf sandals are actually hard to find. There aren't many companies making them yet, and they're in high demand. So, we've put together a shortlist that will help women and men choose their best footwear.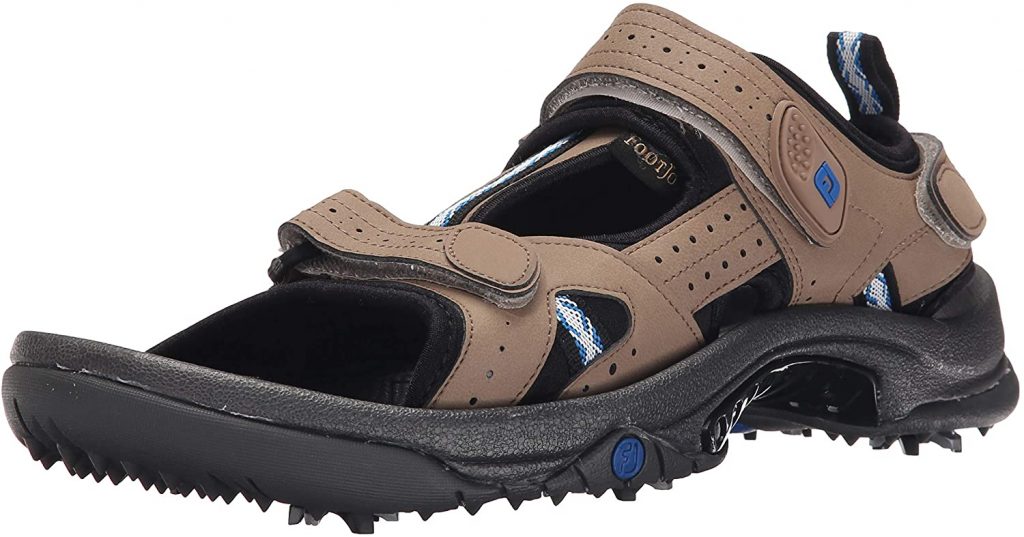 WHAT'S TO LIKE – When it comes to a solid golf sandal, FootJoy appears to have the edge on the competition. These Footjoy men's golf sandals are the number one choice when it comes to golf sandals as their look, comfort, and quality of build are all top-rated. The sandal is designed just as one would think, with a construction using Velcro straps to allow for an easily adjustable custom fit.
Open toe in the front allows for a little cooling on a hot day. To stop you from that wild swing slippage, these golf sandals come equipped with Pulsar cleats that feature durable radiused legs and webbing to make cleat cleaning much easier.
PRICE – $84.95
---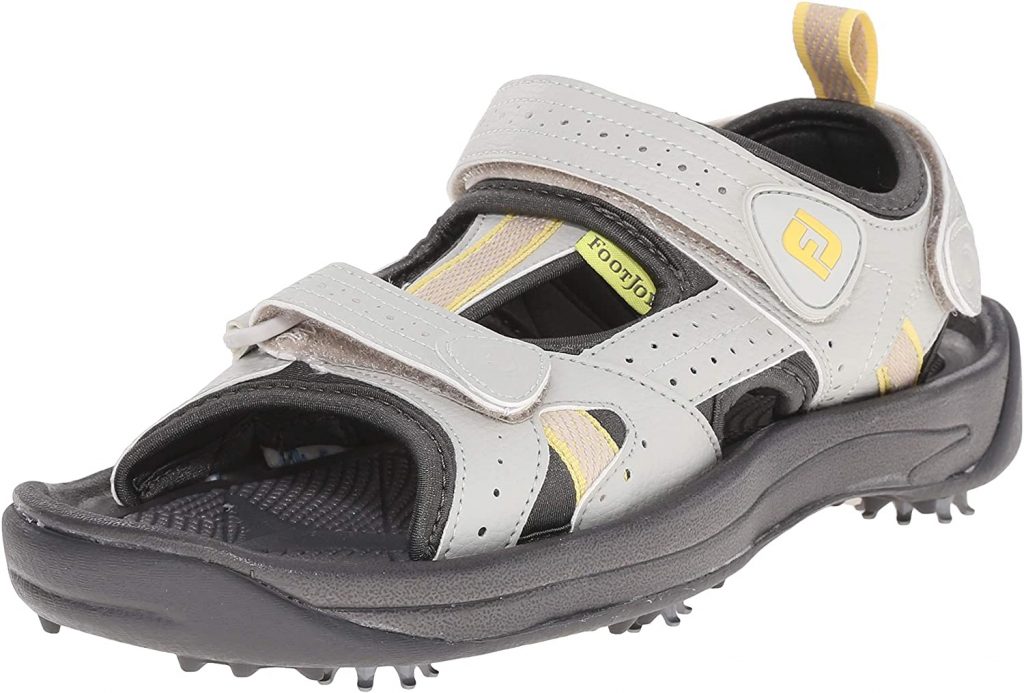 WHAT'S TO LIKE – FootJoy is also top of the line when it comes to women's golf sandals and with these, we are going to sound like a broken record when compared to the men's FootJoy golf sandals.
Similar in design almost to a tee, the ladies' version of the FootJoy golf sandal has everything the men's golf sandal employs. They have the same look, comfort, and quality build along with the Velcro straps allowing for the easily adjustable custom fit.
These FootJoy women's golf sandals have the same open-toe look and have the same Pulsar cleats to keep your feet from twisting and slipping while you attempt to pound the ball down the middle of the fairway.
PRICE – $84.95
---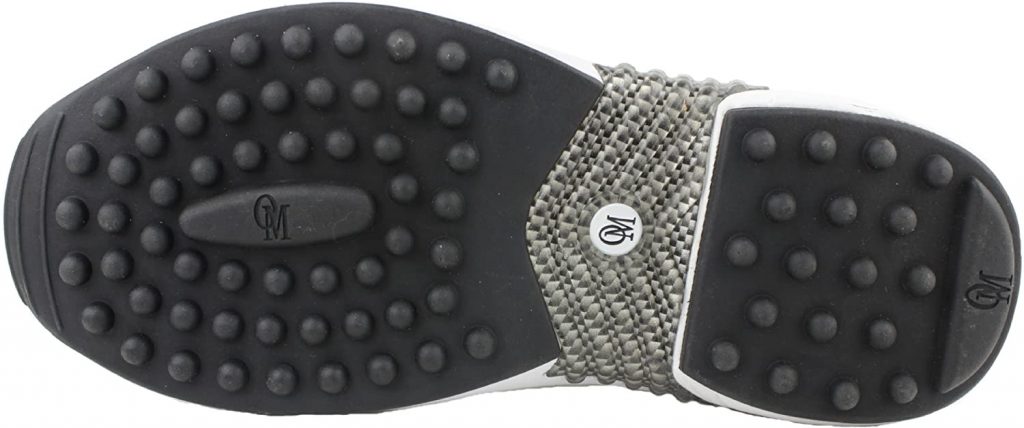 WHAT'S TO LIKE – Everything about these Oregon Mudder's golf sandals screams comfort. Built like your typical sandal, the MCS400 golf sandal is easily adjustable with its Velcro straps that will guarantee a comfortable fit.
Article continues below headlines
---
Very lightweight and flexible, the Oregon Mudder golf sandal has a unique sole they call the Turf Nipple Sole. Instead of normal golf spikes, the MCS400 employs a sole that is littered with round, nipple-like bumps that allow for great traction on the course.
PRICE – $79.95
---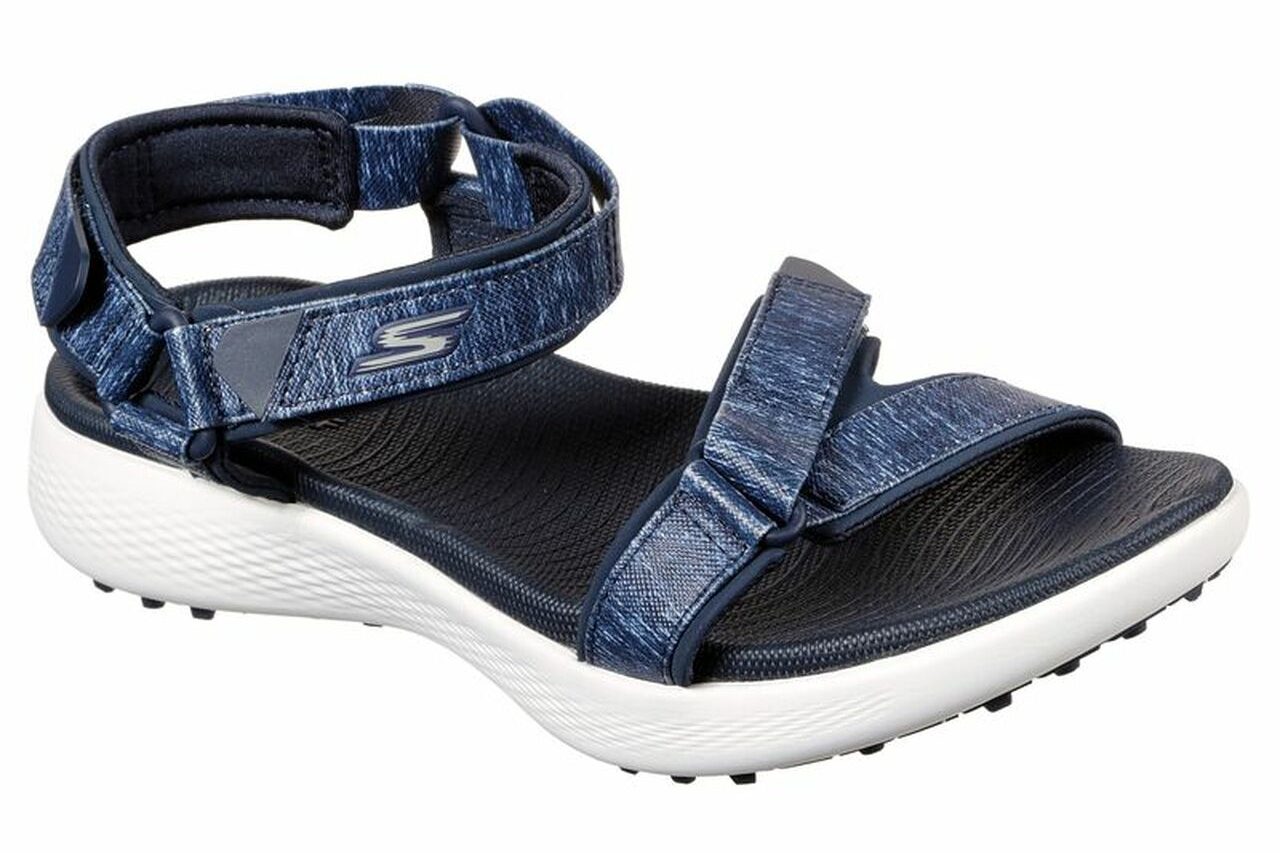 WHAT'S TO LIKE – There is much to appreciate with these Skechers golf sandals. Simple in design and built for comfort on the links, the Skechers 600 Spikeless golf sandal offers that one unique feature and calls it out in its name – spikeless. Much like the men's Oregon Mudder, these provide their firm outside grip with a TPU outsole that is sure to keep your feet planted.
Skechers offers this women's golf sandal in an amazing nine different colors that include multi-flower prints, multi-snake prints, and solid colors of black, blue, and taupe.
PRICE – $55.57
---
REEF SPACKLER MEN'S GOLF SANDAL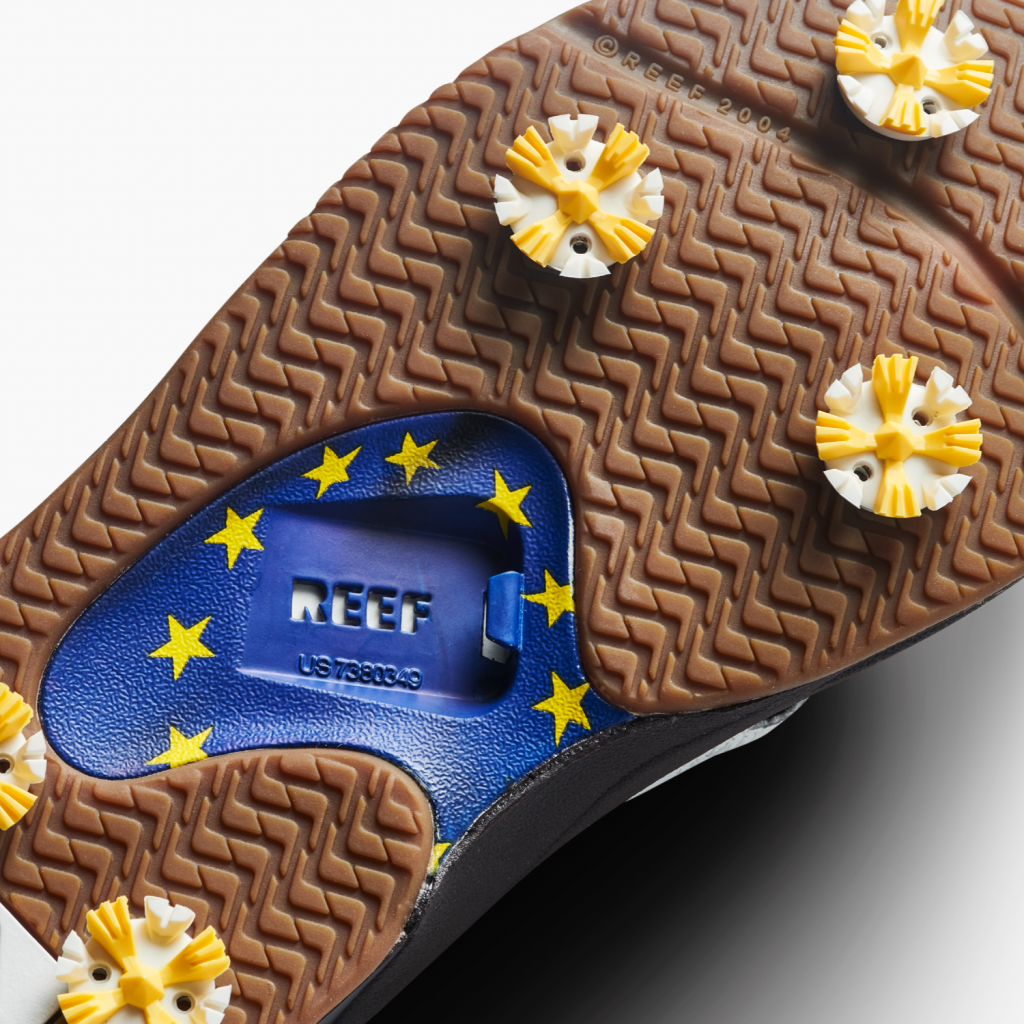 WHAT'S TO LIKE – If casual is what you crave, then this wildly casual and very popular golf sandal should check all boxes. Taking their inspiration from the greatest golf movie ever made – Caddyshack and basing the name on one of Caddyshack's favorite characters – Carl Spackler (Bill Murray), Reef has put together the Reef Spackler golf sandal for the ultimate comfort.
Built like a typical beach footwear (not sure how comfortable golf would be in these), the Spackler golf sandal is leather in make and comes equipped with seven removable golf spikes on its rubber sole. They come in two distinct styles with a Ryder Cup theme (U.S. and Europe), they also boast a bottle opener located on the sole of the sandal.
These golf sandals are quite popular and consistently sell out, so if you're interested, you may want to jump quick. Be forewarned though, they are an expensive buy.
PRICE – $100
---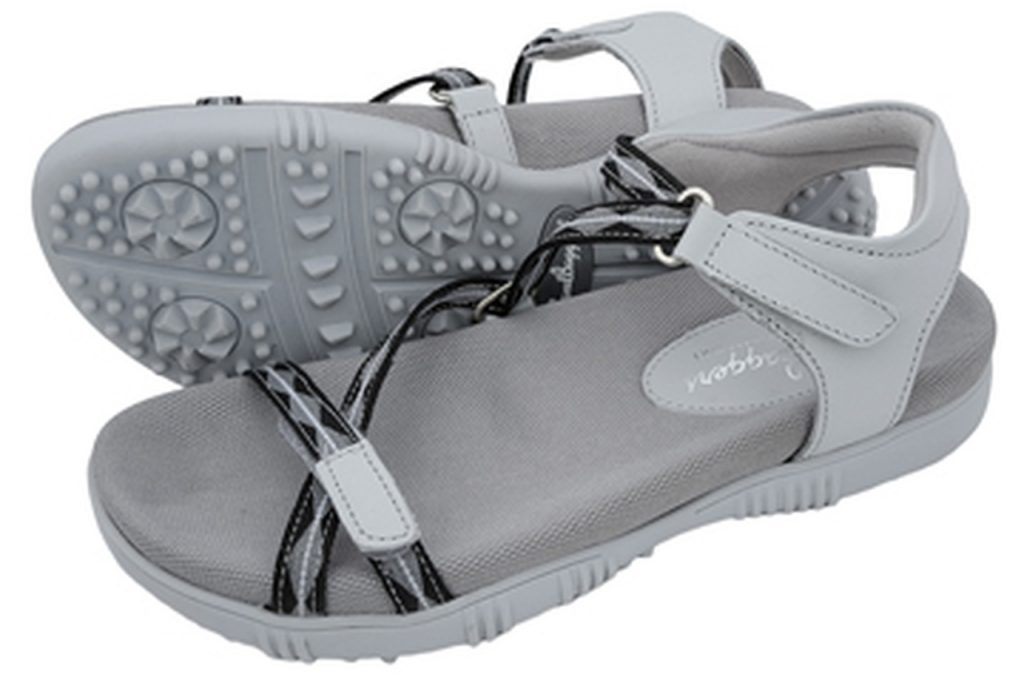 WHAT'S TO LIKE – Sandbaggers orthotic footbed is one of the highlights of this women's golf sandal. Made with both leather and fabric, this footwear has two adjustable zig-zag straps that allow you for a confident and comfortable fit.
To keep your feet from slipping while on the links, these Sandbaggers have a thermal rubber sole that doesn't employ removable cleats but has them built into the sandal. Not only do these golf sandals come in five different colors (Orange & brown, tan, grey, white, and black) but Sandbaggers also offer their product in two different styles – the Gaila and the Lola.
The Gaila is the golf sandal described above. The difference between the two is seen in the sandal's design as the Gaila is built with the two adjustable zig-zag straps and the Lola comes equipped with three adjustable leather Velcro straps.
Take a deep breath before looking at their prices.
PRICE – $135 for both styles.
---
Which Should You Choose?
There you have it. Golf sandals for those who wish to keep things light on the golf course. Remember, though, many golf courses frown upon outerwear that doesn't conform to proper golf etiquette. This includes many public courses. So, if you are determined to walk your 18 holes in comfort, just make sure you have a backup plan in case the Golf Marshal threatens you with removal because your footwear creates an eyesore on the course.