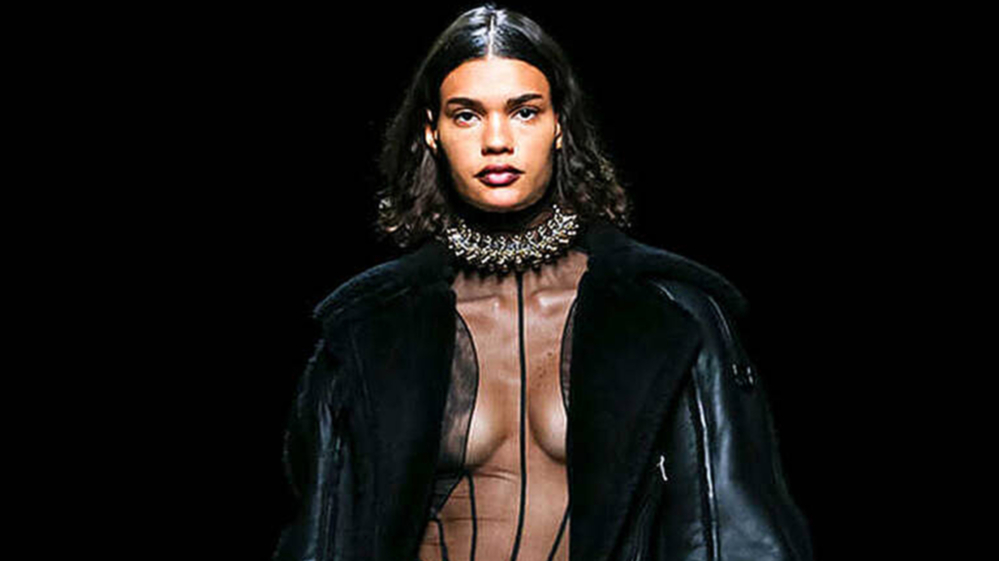 Is it a new fad, a new fashion, or both? Whatever it is, many are wanting to know what Mugler is and why it's being talked about more and more. Mugler is a fashion, but one that has been around for quite some time. It also turns out that Mugler is a fragrance, that also has some years under its belt. Perhaps instead of asking the question, "What is Mugler?", we maybe should be asking, "Who is Mugler?"
"I have always been fascinated by the most beautiful animal on the Earth: the human being." So says Manfred Thierry Mugler, the fashion maven who came to prominence with his Thierry Mugler brand back in the early '70s. As time wore on and Mugler began to shape his fashion sense, the '80s saw Mugler embrace designs that were once futuristic and hyper-feminized. This included designs he created for men as well.
In 1995, Mugler spoke about his brand's philosophy, stating via Zeitgeist, "My fashion philosophy is more [of] a philosophy by itself than a fashion philosophy. I think I'm just taking care of making [a] human being, especially woman, look beautiful, and it's not so much about fashion. It's more about look and efficiency of basic glamour [that] always make you look good."
Mugler's Ready-to-Wear designs were, in reality, not ready to wear. Mugler's penchant for drama inspired his shows of the '80s and '90s but for the designs themselves, nothing was off-limits. "Staging was important for me, but also the most important thing is to be inspired – by fish, insects, or symbolic animals like a boar," the eclectic fashion designer said to Vogue.
But it wasn't only the living objects that Mugler drew his inspiration from. Those inanimate objects also played a big part in the designer's wild creations. "Then there are objects like a motorcycle or a car," he continues to Vogue. "The idea is to find the human in there and to transform all these inspirations, but also to simplify the femininity."
Mugler is referring to his "Cowboys" collection from 1992. One piece Mugler designed included a Harley Davidson bustier that had wing mirrors attached with short, fringed leather shorts. To enhance the look, Mugler also designed a Budweiser garter (that could actually hold a Budweiser beer can) to go along with it.
Up until 1999, Mugler continued that philosophy, creating design after design that always challenged the norm. Then from around 2000 through 2015, the brand went virtually silent. For Mugler, fashion design became a financial burden as losses mounted. As the designer had also been dabbling in fragrances, he stuck with his perfume division,
Mugler went from fashion to fragrances and he has continued with a very successful fragrance line. For women, he has created perfumes such as Innocent, Womanity, Angel Muse, Alien, and his newest called Alien Goddess.
Mugler has also created a few fragrances for men that include A*Men and Alien Man.
After stepping away for a number of years, the Mugler brand is back in business. Casey Cadwallader was brought in to be Mugler's creative director in 2017 and has since brought the brand back to prominence.
"Over-the-top" has pretty much defined numerous pop stars over the past few years and looking at what they wear, many times it is a Mugler piece of clothing by way of Cadwallader. Miley Cyrus has worn them, Cardi B. has worn them, Dua Lipa has worn them numerous times. Beyoncé took to the cover of British Vogue wearing one.
Article continues below headlines
---
Fashion model Alessandra Ambrosio was part of the Thierry Mugler: Couturissime during Paris Fashion Week modeling one of Cadwallader's Mugler designs.
These high-end body suits may not be for the casual wearer, but they are making a mark among the young pop star crew.
You can see Miley wearing one during her live performance singing Heart of Glass at the iHeart Festival.
With Beyoncé's piece, Cadwallader raves about the legendary pop star. "Beyoncé is our queen, and this look is fit for a queen." It's hard to doubt what he says, as you can see here.
So, what is Mugler? It's a way of life to some. It's a fashion. It is also a fragrance. Thankfully, not all Mugler designs are meant for the ultra-rich pop star. Not many "normal" ladies would fancy wearing those garments around town. Mugler does have designs that are more fitting for the everyday woman but be warned, you're definitely going to be paying for the name.