Walmart and Amazon are poised to go head to head competing for the number one spot in the emerging drone delivery market.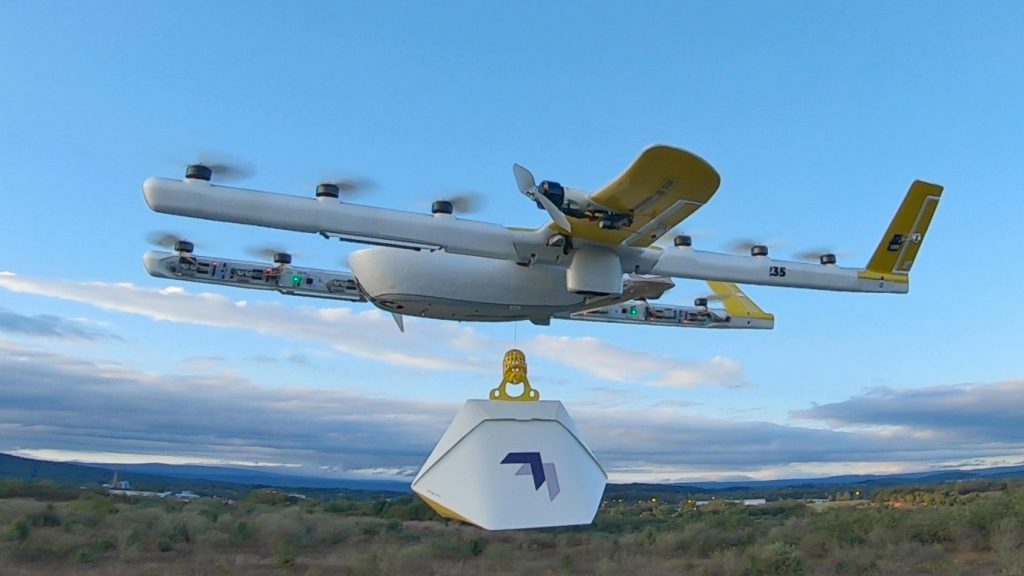 Amazon has been at the forefront of e-commerce deliveries for a while now. With unfathomably quick, expedited shipping, most retailers couldn't contend with the company's services. Now, more corporations are attempting to improve their delivery practices to increase customer traffic on their online sites. Walmart is putting its hat in the ring by initiating a new drone service at a few locations around the country.
Two new Arkansas locations will have drone deliveries included for no-contact shipping. DroneUp, a company specializing in drone manufacturing and deliveries, is being added to two Supercenters, one in Bentonville and one in Rogers. This is a massive step for Walmart since it introduced drone services two years ago with the company Zipline. Now, more stores around the nation are incorporating this delivery service. Three Northwest Arkansas locations are now equipped to handle deliveries through the newest drone services.
Before they were instituted to ship products, DroneUp was working with Walmart to deliver COVID-19 tests. This was the first trial at the beginning of the pandemic to see if DroneUp machines could properly provide materials to the correct houses. Now that the drones have been vetted, Walmart wants to use them as primary delivery options for no-contact shipping. The deliveries will cost an extra $3.99 and are available between the hours of eight in the morning to eight at night.
Since these drones are relatively small, they won't be able to make massive deliveries. The Walmart drones can only make deliveries for products that total five pounds or less. The technology can't make huge shipments, but they're suitable for small or last-minute deliveries. The DroneUp service should deliver goods to your door in 30 minutes or less. Due to current Federal Aviation Administration regulations, drone deliveries will only be available for those living within a one-mile radius of the select stores.
How do Walmart's tiny aircrafts navigate deliveries? The advanced technology can detect other obstacles within a two-mile extension of the drone. The drone uses a state-of-the-art microphone to see if any aircrafts could be nearby, effectively navigating around them for successful deliveries. The drone can also fly during all weather conditions, making it a safe and effective shipping option. Unfortunately, the current restrictions imposed on drones by the Federal Aviation Administration have limited their usage. Hopefully, as drones become more ubiquitous, their flight paths will be able to expand.
Though Amazon has also attempted to implement drone delivery, the company has had a couple of setbacks with its latest technology. Amazon was set to roll out drone services in California and Texas, but recent crashes from aircraft tests will suspend the release date. According to a few witnesses, the Federal Aviation Administration was so appalled by the crashes that they immediately stopped Amazon's drone testing. Amazon will need to regain the organization's permission before conducting more test flights in order to finalize the drone program.
Tech and e-commerce corporations are fighting tooth and nail to become the premier retailers for online shopping. Giant retailers like Amazon and Walmart are trying to implement the fastest, most efficient shipping possible, or else they could fade into antiquity.