Some places in the United States enjoyed a light shows of drones in the sky in stead of traditional fireworks displays.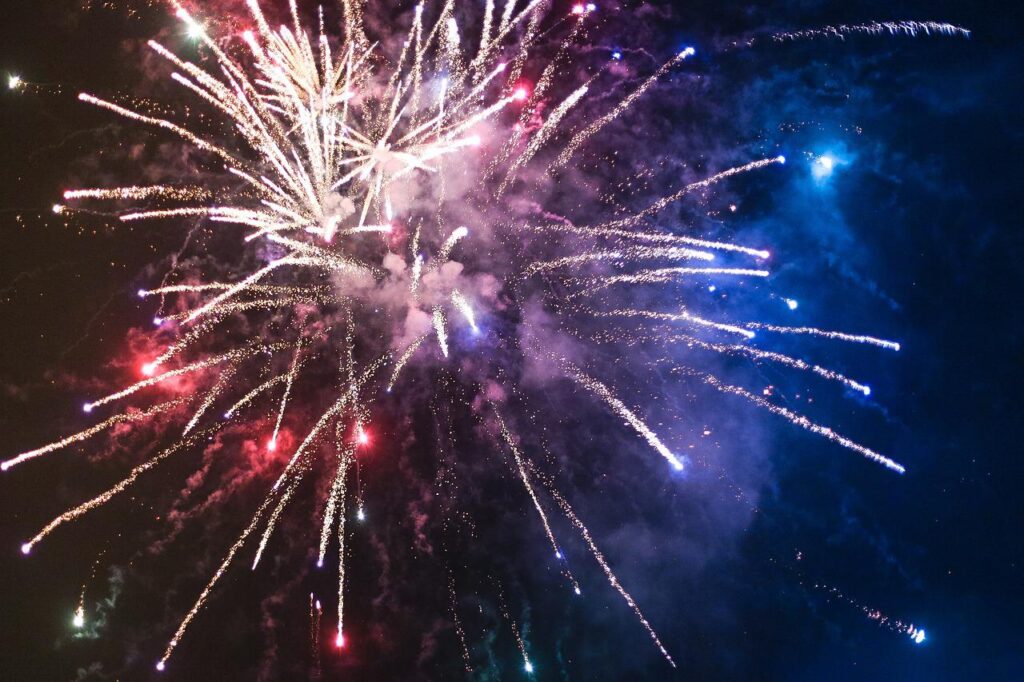 Independence Day celebrations are synonymous with fireworks, becoming a summer holiday tradition over the years. Unfortunately, with the increased fire danger throughout many areas of the Southwest, several cities went in search of alternatives for their aerial Fourth of July displays. The California resort community of North Lake Tahoe lit up the sky with more than 100 drones that dazzled crowds with a choreographed light show set to music. It was a beautiful alternative to fireworks. Take a look at some footage captured at a show in Los Angeles below.
The decision to use display drones came as city planners chose fire safety and sustainability over nostalgia while California copes with a devastating drought. Speaking about the move, Executive Director of the Tahoe City Downtown Association Katie Biggers said fireworks come with their own list of known environmental impacts. "This including noise pollution impacts to the lake, and increased risk of fire at a time when the wildfire risk is already so high," the press release read.
According to The Verge, all of Placer County, where the North Lake Tahoe drone show took place, is dealing with severe drought conditions. And within the region, the U.S drought monitor says a third of the area is facing conditions of extreme drought. These dry conditions, which are made worse by sweltering heat and climate change, turn landscapes into tinderboxes. As such, dry vegetation sets the stage for wildfires to burn out of control. All it needs is a spark, and fireworks have lots of those.
In addition to eliminating the fire risk and environmental pollution in the lake, another significant benefit of the drone light shows is their reduced audio impact on pets and local wildlife. Using a combination of TOT and TBID dollars, the shows were made possible by a presenting sponsorship from the North Lake Tahoe Resort Association and were produced by the two local business associations, according to the press release. These unique displays were showcased at the Kings Beach State Recreation Area and Commons Beach in Tahoe City.
It's not surprising that communities across fire-prone Western states are opting for less risky drone shows. In 2018, fire departments in the country responded to almost 19,500 calls for blazes caused by fireworks. According to the National Fire Protection Association, those fires injured 46 people, killed five and lost $105 million in property damage. And the nifty tech gadgets are no strangers to being the center of attention. Drones made appearances at the opening ceremony for the 2018 Winter Olympics, the 2017 Super Bowl halftime show, and Drake's 2018 summer tour.
Addressing the drone trend, Founder and CEO of drone show company Hire UAV Pro, Graham Hill said this year's demand for the tech gadget shows is exponentially larger than last year. "If we're tracking the evolution of this, I just don't think most communities knew this was a viable option last year," he told Axios. Since finances are often a barrier for small towns interested in less flammable options, the Tahoe City Downtown Association asked for donations from local organizations and residents to fund the drone show, which it said cost significantly more than fireworks.