Walmart is getting really creative with a new type of tech. As such, customers may soon see something weird in Walmart parking lots.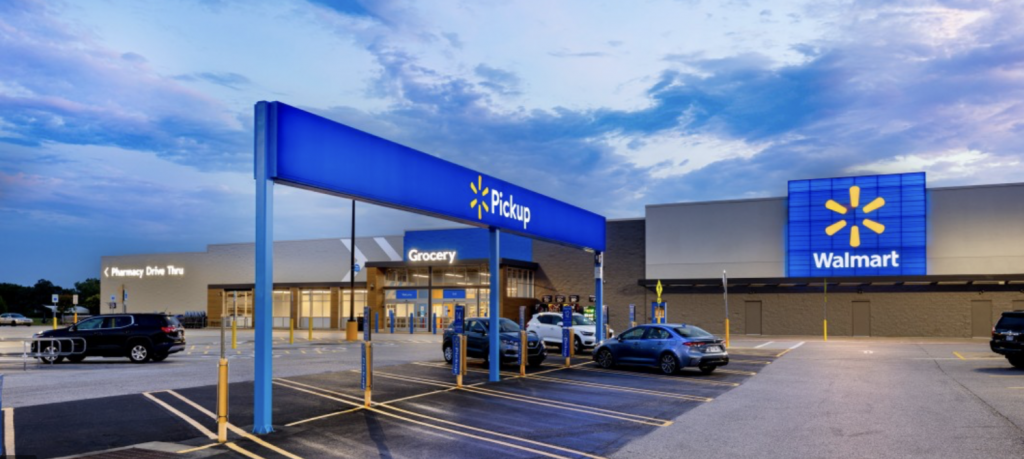 Walmart is testing out a new kind of tech to leverage for its stores. The retail titan has partnered with a robotics startup to bring robotic vending machines to its parking lots. After a disappointing earnings report in the second quarter, Walmart is looking for innovative ways to boost sales and revenue. 
To make robot vending machines in Walmart parking lots a reality, the retailer is working with a company called Tortoise. Tortoise is a tech start-up that initially developed robots with the intent of marketing them to food delivery services such as Instacart. However, with pandemic restrictions all but gone, the company began to look for other ways in which their innovative robots could be utilized. Hence, the robotic vending machines idea. Tortoise's portable vending machine robots are essentially little vehicles with bins full of merchandise situated atop them. And they can be programmed to autonomously drive through the parking lot and up to customers in their cars who are waiting to pick up items they purchased online. 
Currently, Walmart is piloting the robotic vending machines at one of its stores located near its headquarters in Bentonville, Arkansas. The pilot started in July. The retailer began to offer goodies such as Kinder Eggs and beef jerky to patrons passing time in their cars while they wait for their online orders to be brought out to them. In a statement, the company disclosed that they are using this store as a way to gauge public interest in the portable vending machines. 
Walmart's strategy to try and boost sales by means of robotic vending machines likely has in large part to do with the fact that revenue from impulse purchases has tanked. This is because more and more people are opting to order online ahead of time and then pick up their goods at their leisure. The problem is, when people shop online they are more likely to stick to purchasing only the items they need and not purchase any impulse add-ons they would have had they been shopping in the store. "They're bleeding revenue because you make fewer impulse buys when you're buying online," said Dmitry Shevelenko, Tortoise's co-founder and president. 
Thus, by partnering with Tortoise, Walmart is hoping to close the revenue gaps that online ordering is creating. This way they can continue to make the growing "order ahead and pick up later" trend work for them. And simultaneously keep their customers happy while doing so. That being said, it may be a while before the public sees robotic vending machines in Walmart parking lots nationwide as the pilot is still in its early testing phases. 
Walmart's new partnership with the tech startup Tortoise is not surprising. The retailer has been working with numerous tech-forward companies in recent years as it looks for ways to continue to grow and streamline the efficiency of its business empire. Currently, the company is also working on ways to integrate autonomous trucks into its fleet of delivery vehicles. They are also testing out ways to make drone delivery a viable option for consumers.