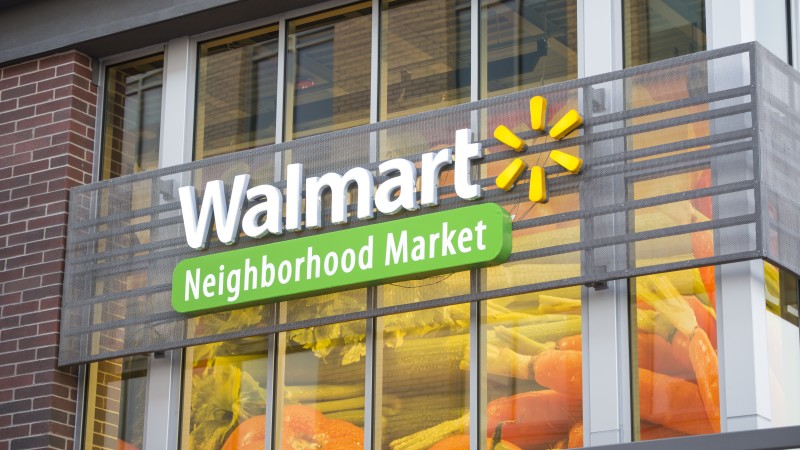 Walmart workers suddenly have a reason to worry. The titan just laid off around 200 of its corporate staff. The news comes just after the retail behemoth had admitted that its profits had plummeted at the hands of inflation's harrowing effects. Unfortunately, this first round of 200 people being cut from their positions is likely just the beginning of what will be a series of layoffs to follow.
Walmart defended its decision to begin cutting its staff by attributing it to ensuring the future stability of the company as a whole. Specifically, Walmart asserted that this round of layoffs and the subsequent ones to come after were to "better position the company for a strong future." Anne Hatfield, who is a spokesperson for Walmart, noted that the company's actions were in response to how consumers are behaving at present. Inflation has caused everyone to reevaluate their expenditures which have consequently led Walmart to make the decision to begin letting go of its workers. "Shoppers are changing. Customers are changing. We are doing some restructuring to make sure we're aligned," said Hatfield to CNBC.
Walmart's decision to lay off hundreds of its corporate staff can be viewed as a barometer signaling troubles ahead for the US job market. Walmart is the United States' largest employer, and the fact that they are taking steps to ensure its bottom line during these tumultuous economic times is a good indicator of where the economy is ultimately headed. Whispers of a recession occurring have turned into rumblings, and now those rumblings look like certainties.
It isn't just Walmart that is axing staff either. Other corporate and retail behemoths have taken, are taking, or will take similar action. The Wall Street Journal pointed out that Ford, Microsoft, and Meta have already begun to slash workers following disappointing fiscal earnings. And 7-Eleven workers were subjected to a figurative bloodbath after the company let go of an enormous swath of its corporate workforce.
On the flip side, it's not all doom and gloom though. In Walmart's case, the company did say that they are still hiring in areas where the company saw growth and is performing well. Additionally, while consumers have noticeably pulled back on spending, consumer resiliency has remained uncharacteristically high during this period of intense inflation. And despite the emerging challenges that companies are currently wrestling with, the job market overall has remained surprisingly robust. Although, that's not to say it will stay that way. At this point, it still really is a dice roll, but a dice roll that contains a few slivers of hope.
Overall, Walmart laying off workers is in line with what many other businesses are doing right now. Corporations are worried about the economy and they are beginning to see the first signs of trouble in the form of their bottom lines. Walmart will fire more workers, as will others, as a result of this emerging economic downturn. And a recession does look more imminent than ever. However, the US economy's fate is not definitively sealed just yet. Right now, it's still anyone's guess as to what the near future holds.