Fears of a recession occurring have been increasing rapidly in recent months, but now Walmart is suddenly saying one won't happen.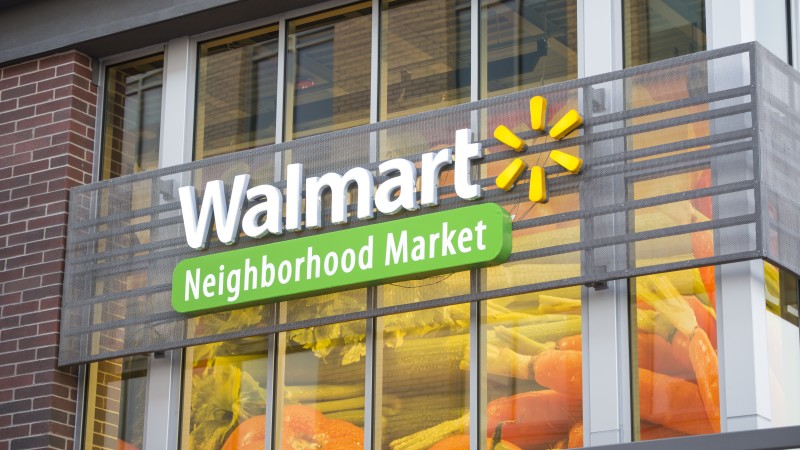 Following months of crippling inflation, Walmart is easing concerns of a recession by reporting resilient consumer spending. Although the overall cost of living is still weighing heavily on their customers, the retailer said there have been glimmers of improvement in recent weeks despite savvy shoppers downgrading to cheaper groceries. The company attributes the positive response to its price cuts in the last quarter. The news comes as a relief to investors and economists who have expressed concerns about the country's financial state.
Last month, Walmart cautioned Wall Street about its earnings for the rest of the year. In a press release, CEO Doug McMillon said the increasing levels of food and fuel inflation affected customer spending. As such, the retailer was forced to reduce prices on non-essential goods like clothing, electronics, and homeware. The earnings warning was seen as another sign of growing weakness for the economy overall. Although the retailer still expects earnings to fall in the second half of the year, it now predicts a smaller drop in profit. Earnings per share for the year are predicted to drop 8% to 10%, excluding divestitures.
While it might still feel a little harsh, it's an improvement from the retailer's 10% to 12% forecast at the end of July. "We're pleased to see more customers choosing Walmart during this inflationary period," CEO Doug McMillon told CNN Business. Since the Arkansas-headquartered company is the nation's largest retailer, its results are watched not just as an indication of its own stability, but as a measure of the country's overall economic strength. As such, the results signal that despite worries of a possible recession in the months ahead, consumer spending remains strong.
Speaking about the trend, McMillon told analysts the need to cut prices on items other than food helped Walmart clear excess inventory, even if those price cuts and the shift in spending put pressure on profit. "We expect inflation to continue to influence the choices that families make, and we're adjusting to that reality so we can help them more," he explained. "Regardless of the inflation level and as we work through the places we have too much inventory, we continue to make progress on our strategy."
But Walmart isn't only reducing prices. It's cutting the goods it is purchasing to put on shelves. "We've canceled billions of dollars in orders to help align inventory levels with expected demand," CFO John David Rainey said via CNN Business. The company also noted that it's experiencing a strong back-to-school shopping season which is largely due to continued job growth and increasing wages. The essential spending is good news for the broader economy because general purchases make up almost three-quarters of the nation's economic activity.
While Walmart is partly positioned to benefit from price increases, as consumers are more likely to look for discounts from big box stores, McMillon said the retailer had more business from middle and higher-income shoppers as a result. Sales at its local stores which have been open for a year rose by 3. The company said it expects to see that same rate of growth in the second half of the year.