One former Walmart employee has taken to social media to spread the reasons why he liked to let certain people steal from the store.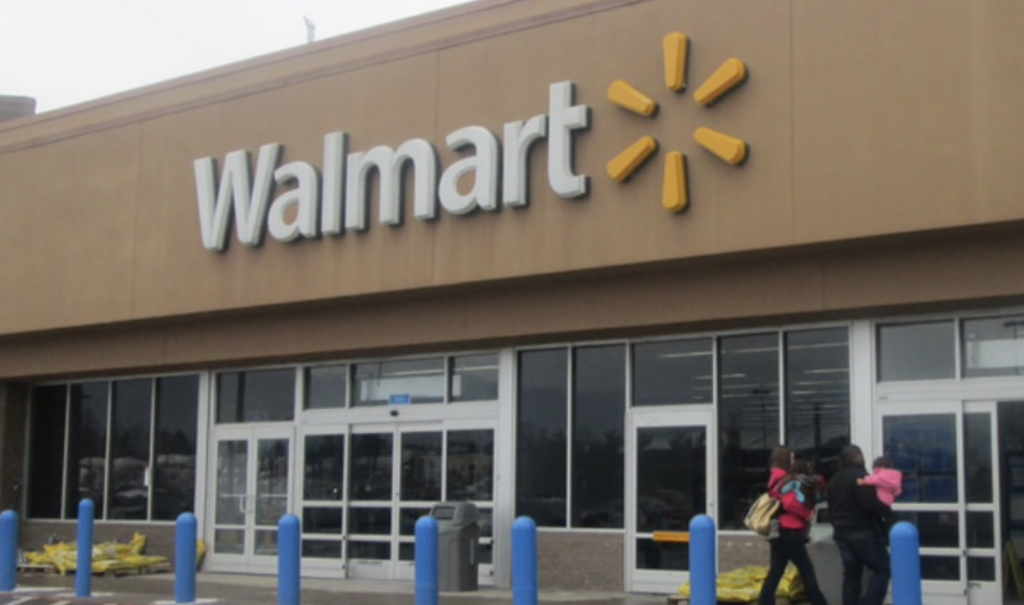 A former Walmart employee has revealed how he took customer relations to the next level by allowing people to steal. And he has no regrets! In a video shared to TikTok Brandon, who worked as a door greeter at the mega-chain, explained how his responsibilities included checking customers' receipts as they left the store. He also said there were times when people had essential baby items in bags that weren't on their receipts. But he chose not to report it. Instead, these folks happily went home with things like baby formula and diapers at no cost to themselves.
"When I checked the receipt and saw Pampers or baby formula [in the cart] that was not on the receipt, I just said 'Have a great day,'" he explained in the video via The New York Post. Brandon said the reason he allowed people to shoplift is because those items are expensive and "kids are expensive in general." He added that Walmart does little to incentivize employees for reporting stolen items, even though they urge staff to be on top of it. "Did I care? No. Because I was making $11.50 during that time," he said about his hourly wage.
However, Brandon also noted the asset protection employees who provide security in stores, were often very upset when he let people steal. Interestingly, the TikToker said his actions at Walmart don't condone theft. "I want to point out that I condemn stealing because it hurts everyone in the long run. But I do understand that in financial hard times, people will do anything to support themselves, their families, or anyone in general," he told The Sun. He added that while he hasn't received any backlash from company bosses, a few former co-workers expressed disappointment in his actions.
Brandon also noted that others cheered for what he did. "My TikTok video has opened a dialogue about the cost of raising a baby in today's economy, especially in the past five years, for low-income people who don't qualify for government assistance such as WIC," he told the publication. Moreover, the door greeter's statement indicated he had no idea that the country would be enduring a baby formula shortage in the months that followed his March post. "It created a dialogue about raising a baby. Hopefully, a member of Congress sees the video and renews the child tax credit that expired in December of last year," the former Walmart staffer said.
Since being uploaded, Brandon's video has racked up more than two million views, with some folks calling him a hero. "Probably got fired for this, but you sir are a gem. I'm not saying stealing is okay but you're an angel," one supporter wrote. Others were quick to blame the high prices of baby food and formula for the theft. "A can of formula for my baby is $44. There is no reason it should cost this much." Some were even under the illusions that stealing from a large company doesn't hurt its finances at all. "If every single person who walked in Walmart stole something, they would still make billions of dollars."
---