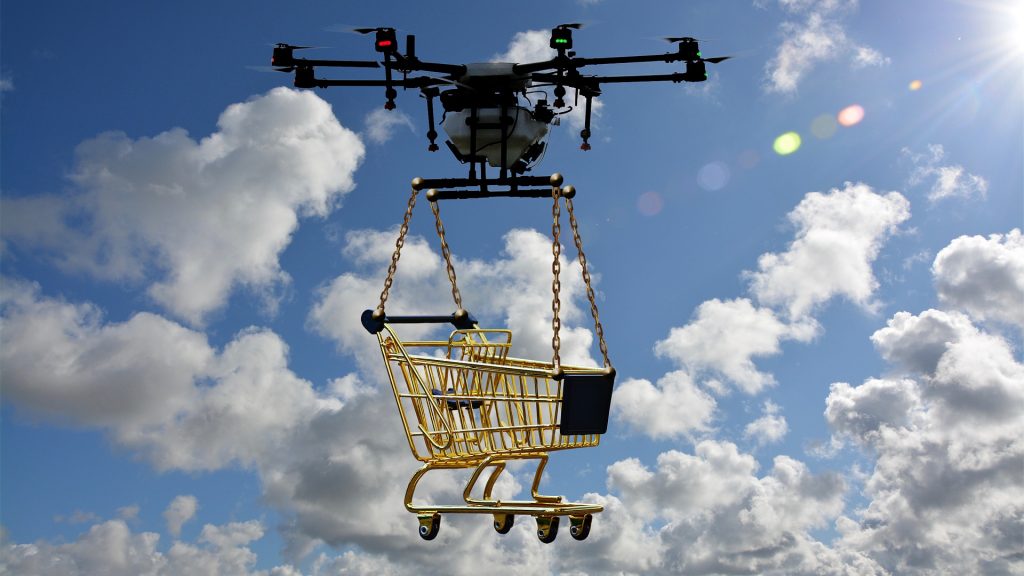 It's a bird, it's a plane, it's your Walmart delivery via drone! For the past 2 years, Walmart has been testing drone delivery across the United States and by the end of this year, Walmart plans to add an additional thirty-four sites to its current DroneUp network. For a delivery fee of $4, for orders of 10 pounds or less, a customer can expect drone delivery in as quick as a thirty-minute turn time for Walmart customers in Arizona, Arkansas, Florida, Texas, Utah, and Virginia.
Walmart is famous for its mega-giant chain of supercenters, which combines discount department stores and grocery stores into one shopping center. The Walmart corporation also owns Sam's Club warehouses and is headquartered in Bentonville, Arkansas. As of April this year, Walmart has over 10,585 superstores and clubs in twenty-four countries and actually operates under forty-six different business names. With so much success it's no wonder they are giving less conventional things such as drone delivery a try.
According to Engadget, Walmart is estimating it will have the capacity to deliver over 1 million customer orders via drone annually. Although these numbers are very impressive for the mega-giant superstore conglomerate's sales, the Walmart drone program will not reign in much profit. To offset the cost margin the Walmart DroneUp program will offer construction companies aerial photography and other misc drone services to local businesses and government programs. These additional services not only offset the delivery costs but will help the drone industry with higher volumes of flight data to assist in safe drone operations and regulations across the blue skies of the United States.
The commercial drone market is expected to grow to a whopping 63.6 billion by the year 2025 and will generate a positive flow of more than 100,000 jobs for the Labor and Industry market. The companies that are already testing or utilizing drones, like Walmart, are mostly found in North America, Europe, and Asia. It is expected North America will remain the leader in terms of size of the market and flight usage. Corporations like Walmart, Amazon, and Google have looked at the use of commercial drones for deliveries for years knowing there are still many technical and legislative concerns to be addressed and resolved. Not only will this change the ease and timing associated with a customer receiving an order for Walmart, but it will also change the future of delivery for emergencies when first aid, medicine, emergency supplies, and temperature-sensitive goods are desperately in need.
Although the commercial drone market is being dominated by mega-giants such as Walmart, experts expect emerging startup companies to become more active within the drone industry in the next few years. That is, once all the leg work has been tested and laid out. The need for improvements within the world of technology is a critical element in the success of the drone industry. There is a need for more sophisticated sensors, higher resolution cameras, and developed timing of accuracy within the remote communication details. These growing needs have allowed for a partnership between Walmart and brands like GoPro and FLIR to provide updates to the current DroneUp program to better align the drones for safe and fast grocery deliveries.