It's already happened to so many crops in the United States, now it's the tomato's turn. A tomato shortage will soon make them hard to find.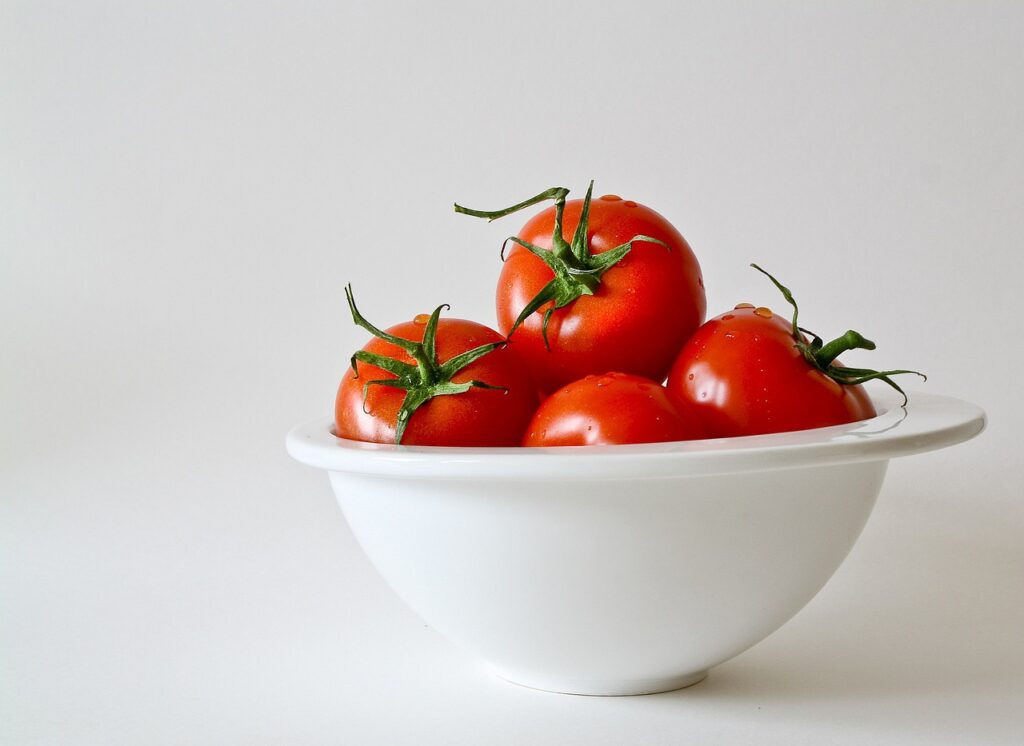 As endless supply chain-related food shortages force people to adjust their grocery lists, another essential ingredient is becoming scarce. Along with avocados, cream cheese, chickpeas, and olive oil, the supply of tomatoes has started to dwindle. But this time it's California's catastrophic drought conditions denying farmers the water needed to grow the versatile vegetable that's to blame. Due to the shortage, the price of byproducts like ketchup, salsa, and spaghetti sauce has started to surge.
Speaking about the tomato shortage, Head of the California Tomato Growers Association Mike Montana said the golden state desperately needs rain. "We are getting to a point where we don't have inventory left to keep fulfilling the market demand," he told Bloomberg News. California, which grows a quarter of the world's tomatoes, is in the middle of a historic drought that has stoked massive wildfires while drying up reservoirs. It has also become a major threat to the agriculture industry.
Without essential rainwater, farmers have been forced to let their tomato crops go thirsty. To make matters worse, 37% of farmers are destroying their existing crops due to dry conditions, CNN Business reported. That's a jump from 24% last year, according to a survey by the American Farm Bureau Federation, a lobbying group that represents agricultural interests. Instead, many farmers have shifted their focus to hardier crops that generally require less water to survive. As such, it's unclear how long the current tomato shortage will last as agriculture specialists adjust to the drought.
Interestingly, according to The Washington Post, the tomato shortage has been a long time coming. An oversupply of the vegetable (or fruit, depending on who you ask) was prompted by fewer countries importing American tomatoes between 2015 and 2019 due to United States canned byproducts being more expensive. This created an oversupply of local tomatoes which caused processors to cut back their orders and farmers to grow fewer acres. A global trade war didn't help either, as a shortage of steel sheets used to make cans for food production caused those prices to soar.
As a result, processing plants in Williams, Lemoore, and Stockton, California closed due to higher production expenses, leaving fewer places for tomato growers to sell. So inventory at the beginning of 2020 was already low which forced supplies to tighten up worldwide. Then the pandemic hit with fearful shoppers racing to hoard groceries, causing the shortage to get much worse. Now, consumers are bearing the brunt of the situation as prices increase. According to tomato processing giant Ingomar Packing Co, clients are paying almost 80% more for tomato paste compared to a year ago.
If the new price increases haven't become evident yet, they will be very soon. The price of tomato sauce is up 17% from a year ago, while ketchup is selling at 23% higher, Bloomberg reports. Even some of the more reasonably priced tomato pastes have risen by 80% in the last year. Moreover, the cost of processing tomatoes was 7% higher across the globe in April, compared to previous years due to the shortage.
---