Timex itself is a synonym for the word watch and a decade old slogan which has been used forever, "Timex takes a licking and keeps on ticking" is one of the most well-known and popular slogans of all time. If you are a serious collector or even someone who loves to collect the watches, the antique and vintage Timex watches have a history of their own to tell. This brand might not be one of the most expensive watches (which is lovely for people like us) but it has definitely built its reputation as one of the most reliable watches of the time which pretty much tells everything we need to know about 'are Timex watches good?'
Are Timex watches good?
Before we wonder off and go on bragging about the quality of Timex, we need to check if the time and money we are spending on are worth it. The three aspects that Timex watches excel at would be the following:
Design, Technology, and Price.
The lineage of Timex can be traced back to 1854 as an American classic. The simple formula that the firm has worked on over the period of decades is unbeatable value and reliability. The company has gained its customers' trust to the extent that they don't need mega advertising companies for their campaigns now. Rather than continuing on the name recognition or its past success, Timex is keeping up with the latest trends and technology for its customers.
Timex Watch History
A little history hurts nobody. The first watch was made in the 1920s for the soldiers of Second World War 2. Waterbury flourished and sank during the Great Depression. Then in 1930, they were out back on the map because of the partnership with Walt Disney when the Mickey Mouse watch was born.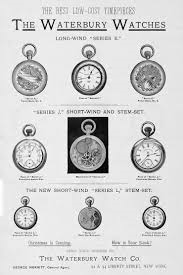 Is it real?
Before you shop for Timex, make sure that the watch that you're buying is not deceiving you. And we'll put up on how to determine that.
Only purchase the watch from reputable auction stores or dealers.
Before you decide which watch to buy, keep in mind what it looks like and remembers some of its distinct features to not get fraud by anyone.
Look inside the watch and make sure all of its parts match and don't forget to match the caliber number to watch's back.
If you keep replacing the batteries occasionally every once in a while, Timex will last more than a decade. Mechanical watches are a little inferior in that sense but, if maintained, can operate for centuries.
Features:
One of the brand's best innovation until now is the Indiglo Backlight. The only company that offers something like these in watches other than Timex is Casio.

Timex has adopted quartz analog movements for better and more precise accuracy and reduced production costs.
It has developed a number of ways to extend battery life.
They don't let their past success define their present and so test every watch for durability and reliability.
And last, but not the least, they have introduced water resistant watches.
The money it saves you!
If you are anything like us, you might find yourself lusting over the watch's worth of 1000$ that you very well know can't afford. Yes, they are amazing and you may even rationalize and fool yourself into thinking that it's a good investment but there is a rent to pay and car payments due.
But we have got you covered and there is a way to get a perfectly styled, classic wrist watch for you to show off. Timex found its way into the market before any other brand because of its affordable, attractive and accurate watches.
Here are some of the watches that will get you going for good.
Stock Timex Watch
If a simple, classic watch is what you're looking for, for your daily out we have something for you. These stock Timex watches that boast a clean face, sturdy construction and most importantly, affordable price tag. So, these are some of the best watches that Timex has to offer.
Timex Weekender
This simple Timex Weekender watch features a polished tone of 38mm case that holds an off-white dial. Not just that, it tells civilian and military time both. And of course, it lights up thanks to Timex's backlight feature to top everything off.
Timex Waterbury Traditional Chronograph
This watch is worth a second look. The Timex Waterbury Traditional Chronograph based on the name where Timex was found. It features a trio of subdials counting minutes, hours and seconds. While the functionality is what everyone goes for, what attracts the customers more is the dial.
Conclusion
The short answer to 'are Timex watches good?' concludes is that I'm happy with the watches I have owned, own and will own in the future to come. Today, Timex has one of the best customers service relations in the business. My experience with Timex has been extremely positive and so I'd definitely recommend it to everyone.