Taylor Swift fans are infuriated by the way Ticketmaster handled the upcoming tour's pre-sale tickets, with many being put in a virtual queue sans explanation or warning.
With the early awaited release of Taylor Swift's new music and consequently her worldwide tour, Taylor Swift fans, nicknamed "Swifties," were infuriated with Ticketmaster when they were unable to access tickets.
The pre-sale for Taylor Swift's tour went on sale this week, and when her fans went to buy tickets for the exclusive dates, the Ticketmaster website appeared to have technical issues. Since Ticketmaster is such a big company, having its website freeze or crash on consumers is unacceptable.
Taylor Swift fans had a specific verified code they needed to access the pre-sale to ensure they received tickets for the popular event. But when they logged into the Ticketmaster website, it could not verify the user, which meant that the consumers could not get access to the tickets.
Customers disappointed with the level of service they received from Ticketmaster chose Twitter to vent their frustration. Many frustrated consumers echoed the same problem with the verification process on the Ticketmaster website.
In a turn of events, Ticketmaster released a statement declaring that their website is not down and consumers have access and are purchasing tickets to the Taylor Swift concert. They released a follow-up statement explaining that millions of fans turned up for the pre-sale on their website, which is unprecedented, and that each fan was put in a virtual queue that is slowly moving.
Ticketmaster has moved the pre-sale time for the remaining concert dates in response to the Taylor Swift fan's unhappiness and frustration at their service. They also thanked everyone for their patience as they navigated the high demand around this tour.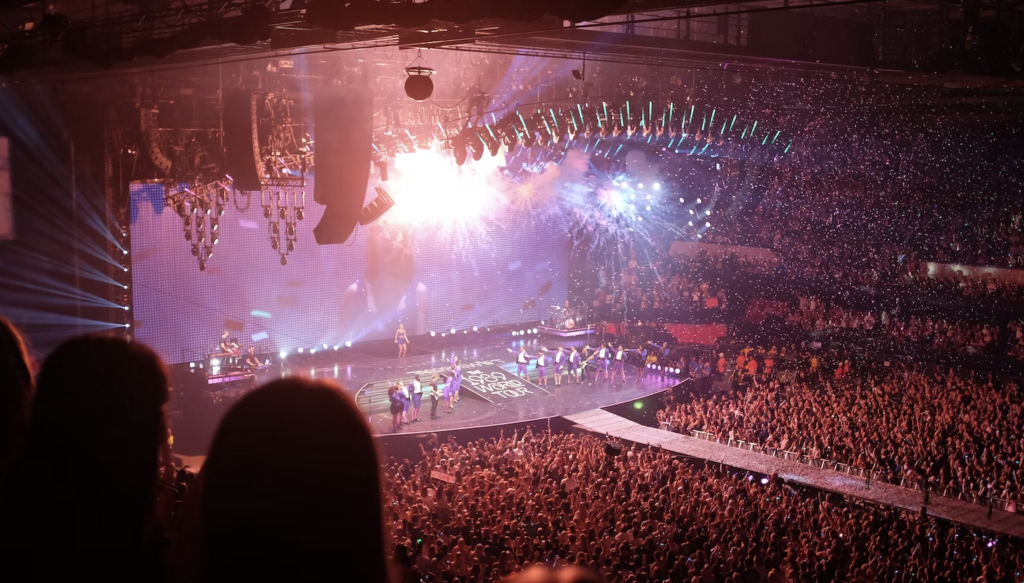 Ticketmaster has also released instructions for Taylor Swift fans that still want pre-sale tickets. When they receive their pre-sale code via text message, they should log in through the link within the message, not the Ticketmaster website. Logging in and joining the queue through the link will give fans a better shopping experience and bypass the technical issues on the main Ticketmaster site.
Taylor Swift's "The Eras Tour" will begin in America on March 18, 2023, at State Farm Stadium in Glendale, Arizona. It will have 52 dates across the US, including the last date on August 5 at SoFi Stadium in Los Angeles. Taylor Swift broke records recently with her new album release, Midnights. After its release, it claimed all the top 10 spots on the Billboard Top 100.
This isn't the first time Ticketmaster has angered fans with technical issues. It seems like, with every big event, they always have technical problems with the number of people accessing their website. As a multi-national company, this shouldn't be happening.
They also came under fire a few years ago as bots were accessing pre-sales, buying a considerable portion of tickets from high-profile concerts, and re-selling them for two, three, and four times their face value. While Ticketmaster has gotten control over that issue, it is not gaining them any fans. Hopefully, they will sort out their technical issues, as there are rumors that Beyoncé and Adele are going on tour in 2023, to name a few.