Three teenage friends were found dead in three separate locations in Forest Lakes Park, Florida, and the killer or killers remain at large.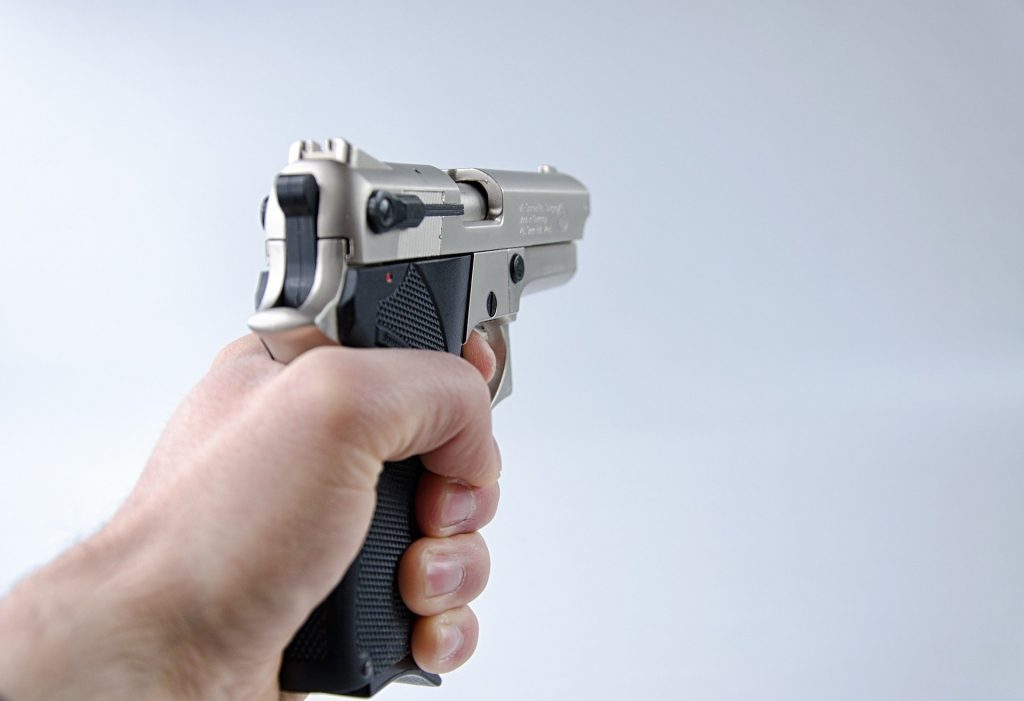 A killer or maybe even multiple killers are currently roaming free in central Florida, and the police are asking the public for any information they might have that will help lead them to identify a suspect or suspects in these three cases.  At this time, no arrests have been made after three teenage friends were discovered deceased at three separate locations. All three had gunshot wounds which is what caused their deaths.
According to CNN Florida Sherrif, Billy Woods, commented Wednesday, "Where we are is we're still working on a lot of leads that are coming in, going through a lot of digital and forensic evidence at this time. We do have some leads, good leads into a couple of suspects that hopefully will lead us to an arrest," The detectives have gathered information that the three victims were together up until the incident occurred that took their lives. But he declined to say whether they were shot at the same time or whether they were killed by the same gun.
They are under the belief that the three teenage friends were together in a vehicle that belonged to Layla Silvernail, who was 16 years old.  The car was partially submerged in a lake, and one of the victims was inside that vehicle.  Layla was the first victim discovered, but she was not the person found in the submerged car.
Silvernail was discovered on the side of a road in the Forest Lakes Park area in Florida last Thursday night. She was immediately rushed to the hospital in critical condition suffering from a gunshot wound. Unfortunately, she succumbed to her injuries that night and was pronounced deceased.
The following morning around eight am, Florida deputies were called to respond to a person on the side of the road that had been shot. When they arrived, they found a 17-year-old male deceased confirming that he had been fatally shot. The third victim was discovered on Saturday and both of those victims' names are being withheld at their family's request.
Forest Lakes Park, Florida, is a small community of about 1,500 residents, and police are asking anyone with knowledge of the incident to please come forward so they can get whoever is responsible off the streets. Residents are scared to allow their children to leave the house not knowing whether this is an isolated incident or some on a bloodthirsty rampage. The police have also urged residents not to fuel speculation and rumors on social media sites because rumors have already started that this might be the work of a serial killer.
Sheriff Woods did tell CNN's Carlos Suarez that there is evidence that these murders might be connected to gang activity. Regardless of the motive for this triple homicide, this town is living through its worst nightmare with three young souls lost to senseless violence. Everyone's thoughts and prayers are going out to the friends and families of the victims, and we feel for them as they deal with the overwhelming grief this unspeakable tragedy has brought to their sleepy Forest Lakes Park community.
There is a Go Fund Me up for Layla Silvernail to assist the family with the unexpected funeral costs.  Layla, who was a softball player, is described by the campaign organizer in the Go Fund Me post, "She is the definition of a team player and an amazing athlete. She loved the game of softball, was a great pitcher, and could play any position her team needed." It is a sad day in central Florida and it will take years for the community to get over this hopefully they can bring the person or persons responsible to justice for this heinous crime.
---