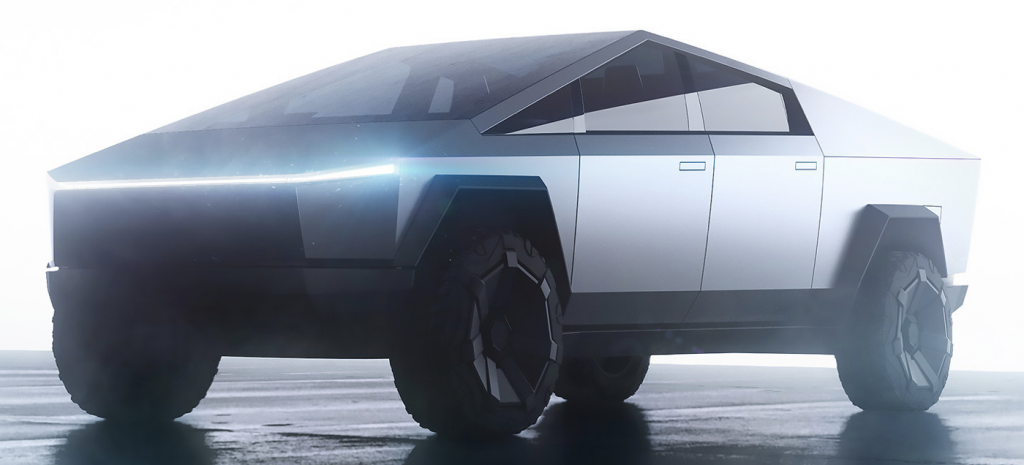 It's coming. We promise. Well, make that Elon Musk who promises. Yes, after making the promise back in 2019, the Tesla Cybertruck looks like it will be a reality. You only need to wait until 2023.
Musk made his promise once again at his "Cyber Rodeo", the grand opening event for his brand spanking new Gigafactory outside of Austin, Texas. In the run up to the event, Musk was billing it as "literally the biggest party on Earth." Musk has a way of sometimes overstating things.
This time, though, Musk may have been on to something. The crowd who filed into the new Tesla building was estimated around 15,000 and after a bit of a delay, Musk came out to the excited group wearing black cowboy boots, dark jeans, a dark t-shirt, dark sunglasses, and a black cowboy hat. He dressed the Tesla Cybertruck part and played it to the hilt.
Musk then went on to describe his new Gigafactory. He announced, once again, that Austin was Tesla's new global headquarters. Musk then asked himself and those in the audience, "Why Austin?" He continued, "Ah, well. Actually, I asked the Tesla team, because ya know, California is great. We're continuing to expand in California, but we ran out of room. And so, we needed a place where we can be REALLY big and there's no place like Texas."
When Musk says "big", that is exactly what he means when he is talking about his Gigafactory in Austin, the place where the Tesla Cybertruck will be built. He showed a slide of the Gigafactory with it turned lengthwise and compared to other large structures around the globe. It would dwarf both the Eifel Tower in Paris as well as the world's tallest tower, the Burj Khalifa in Dubai.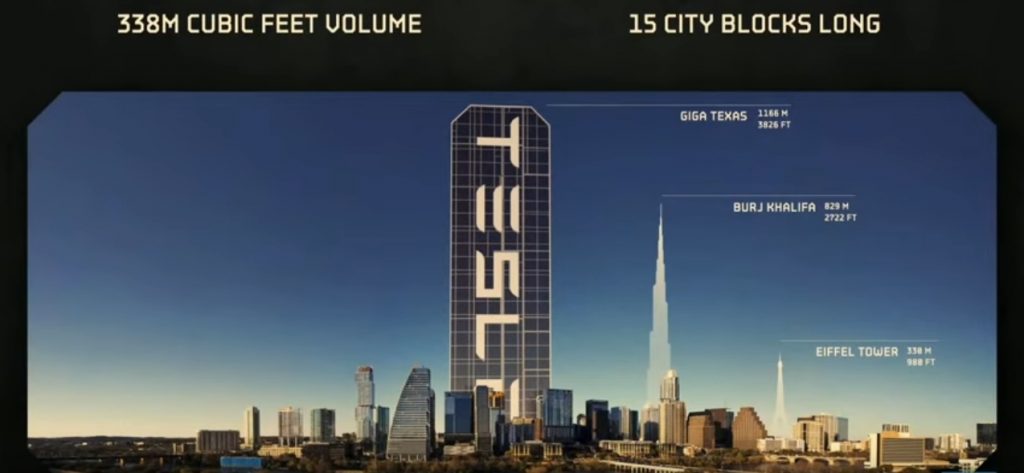 For much of the remainder of Musk's Cyber Rodeo, he explained what was to be built inside the Austin Gigafactory. He explained what the future was to hold for Tesla and said the Roadster and the Semi hauler were also going to start production soon. But what everyone was curious about was the status of the Tesla Cybertruck. Musk didn't disappoint and after rolling out the numerous Tesla models, he saved the best for last. Out drove the Cybertruck.
The Tesla Cybertruck is at once funky looking. Angled sides, no truck bed, it can be tough to look at and see a truck from its appearance. But the audience was hyped, and they let Musk know as soon as it came into view. What came out resembled the earlier version with one noticeable difference – the Tesla Cybertruck did not have any door handles. Musk announced this last year as one of the minor changes the Cybertruck would see, and he delivered. He claims that the Tesla Cybertruck will know when to open.
As of right now and almost three years removed from announcing the Tesla Cybertruck, there is no price tag. If you head to the Tesla website, the only thing you will see is the $100 deposit you would need to put down in order to start building your model. Back in 2019, the starting price for the Cybertruck was $39,000. This came with a 250-mile range to it. It had a towing capacity of 7,500 lbs. For $49,000 you could get a dual-motor variant that gave you a 10,000-towing capacity. If you really wanted to spend some money, you could get the tri-motor Cybertruck that could travel 500 miles on a single charge and deliver a 14,000 lbs towing capacity. There is no word if these prices will remain.
Musk, who just made big news when he became Twitter's biggest shareholder, has made his promise. He is hoping to finally live up to it. 2023 could be another banner year for Tesla, especially if the Cybertruck lives up to its early billing. You can see Musk's entire Cyber Rodeo below.