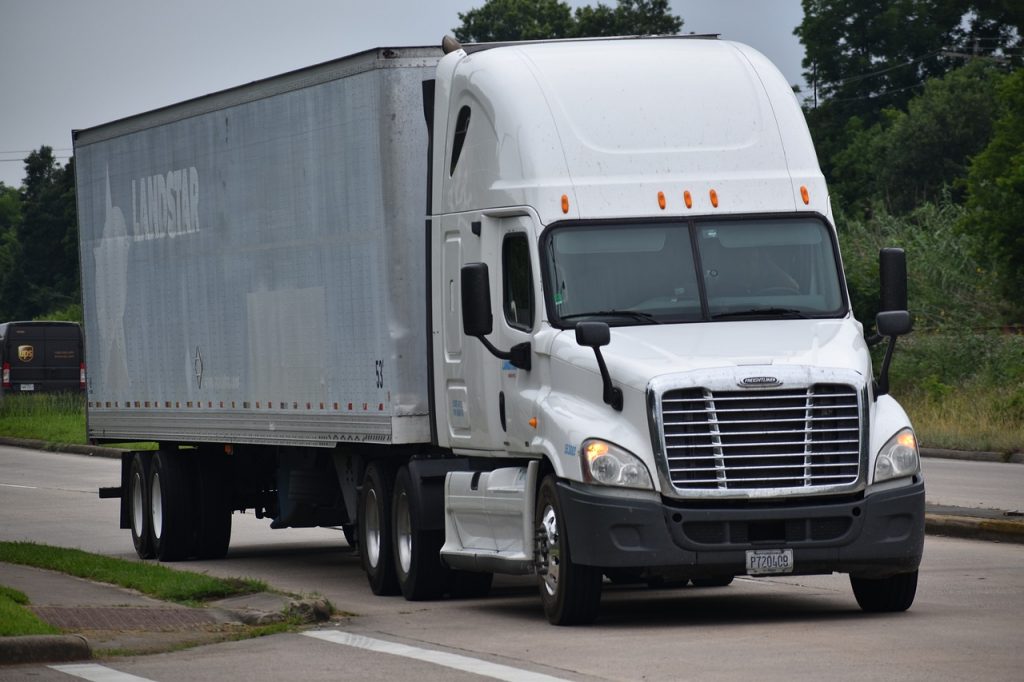 The U.S federal government will allow teenagers to drive big rigs throughout the country in an attempt to alleviate the supply chain crisis. But the initiative is being panned by critics who think it could be disastrous. Currently, truckers who cross state lines must be at least 21 years old, but the program plans to let 18-to-20-year-old truckers drive outside their home states.
The pilot program was detailed in a proposed regulation from the Federal Motor Carrier Safety Administration (FMCSA) on Thursday. It was required by Congress as part of the infrastructure bill signed into law on November 15, 2021. It requires FMCSA to start the program within 60 days. According to abc7, the teenagers would be screened and, barring any driving-while-impaired violations or traffic tickets for causing a crash, will be given the go-ahead to drive big rigs.
The American Trucking Associations supports the measure and sees it as a way to help with a shortage of drivers. The group estimates that the country is 80,000 drivers short of the required number. This comes as the demand to move freight reaches historic highs. Under the apprenticeship, teenagers can cross state lines during 120-hour and 280-hour probationary periods, as long as an experienced driver is in the big rigs passenger seat.
To ensure that the program is safe, all trucks being driven by teenagers must have an electronic braking crash mitigation system and a forward-facing video camera. The big rigs' speeds must also be limited to 65 mph. Once the probation period is over they can drive on their own. But companies have to monitor their performance until they turn 21. As an added precaution, the training is limited to 3,000 apprentices at any given time.
For now, the program will run for approximately three years, and the motor carrier agency has to provide a report to Congress analyzing the safety record of the teenagers. The report must also include a recommendation on whether the younger big rig drivers are as safe as their older counterparts. Congress could expand the program with new laws.
However, safety advocates say the program runs counter to data that states younger drivers get in more crashes than older ones. They say it's unwise to let teenagers be responsible for driving big rigs that can weigh 80,000 pounds and cause catastrophic damage if they hit lighter vehicles. General Counsel for Advocates for Highway & Auto Safety, Peter Kurdock said federal data shows that younger drivers have far higher crash rates than older ones. "This is no surprise to any American who drives a vehicle," he said.
Interestingly, Kurdock says the trucking industry has wanted to source younger drivers for years. And now they have used supply chain problems to get it into the infrastructure bill and get teenagers driving big rigs. He fears the industry will use skewed data from the program to push for teenage truckers across the United States. "Putting teenagers behind the wheel of big rigs that can weigh up to 40 tons when loaded increases the possibility of mass casualty crashes," he said (via Yahoo! Finance).