A teenager from Missouri City, Texas, went into cardiac arrest after reaching the top of a rock climbing wall, after which he was pronounced dead following two hours of CPR by medical professionals; to everyone's surprise, he suddenly opened his eyes.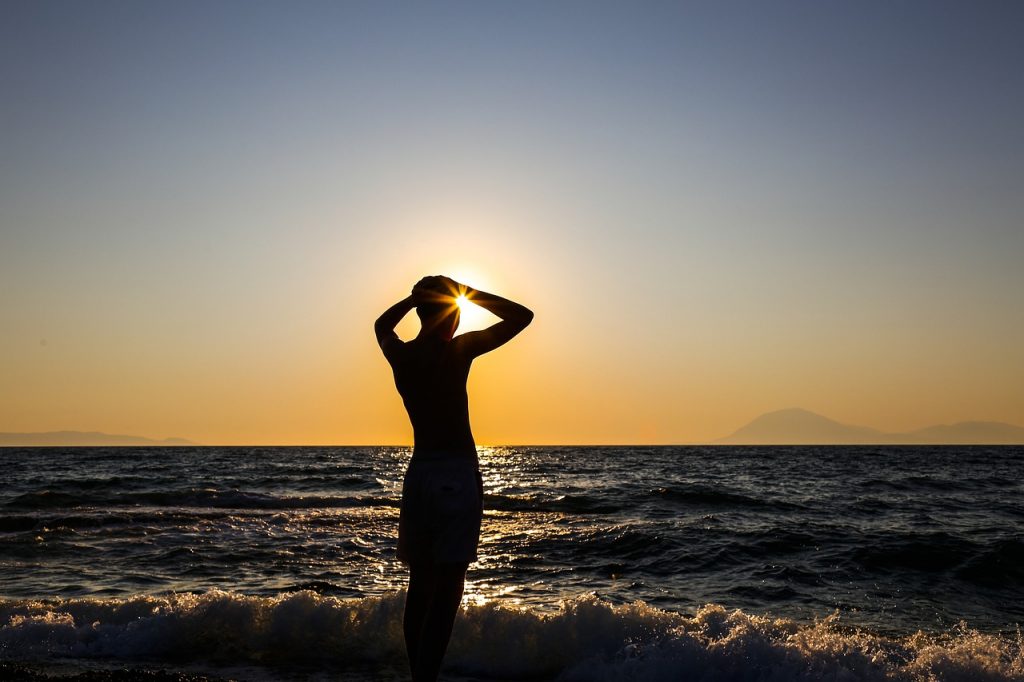 A teenager from Missouri City, Texas, went into cardiac arrest after reaching the top of a rock climbing wall. He was pronounced dead following two hours of CPR by medical professionals. But as his parents said their final goodbyes at the hospital, Sammy Berko started to show signs of life. "As I started praying, my husband said, 'Oh my gosh, he's moving,'" Jennifer Berko said via Yahoo! News.
The couple called the doctors, who began working to revive Sammy once more. He was then transferred to the pediatric intensive-care unit. But hope for his recovery was still slim. Due to the cardiac arrest, his brain activity was nonexistent, and his organs were failing. But Jennifer noticed that her son's eye would move when she talked to him.
So she put on Sammy's favorite playlist and talked to him. "I looked at Sammy and said, 'They're telling me you're not going to make it. You've already proven them wrong once. I know you can do it again,'" she said via Insider. A little while later, her son opened his eyes. Due to being without oxygen for an extended time, doctors feared the teen would be left with significant brain damage.
But aside from physical injuries, Sammy only has some short-term memory loss. He has no recollection of the cardiac arrest. The last thing he remembers is signing the safety waiver for the rock climbing gym. "The last thing I remember is the night before we had to sign waivers online," he explained. "Then I woke up in the transitional ICU, and that's the first thing I remember."
Sammy remembers his dad explaining what had happened and asking if the story sounded familiar. Craig had told me about the cardiac arrest a few times, but his son had trouble retaining the information. After the ordeal, Sammy's friends told his parents what had happened at the rock-climbing gym. The teen reached the top of the wall, rang the bell, and suddenly went limp.
At first, they thought he was joking, but when he didn't respond, staff slowly lowered Sammy and discovered he was in cardiac arrest. Despite his miraculous recovery, the teenager still has a long journey ahead. He is working to recover strength in his legs after being hospitalized for a month. Sammy is also undergoing physical therapy for an ischemic spinal injury.
"I'm hopeful for the future and working on getting as close back to normal as possible," he told Insider. Sammy's miracle recovery was explained after his parents told doctors that their younger son had died similarly. Frankie had a mild seizure from his epilepsy which stopped his heart. With two rare cases of cardiac arrest, doctors decided to investigate further.
The entire Berko family was tested for rare genetic diseases. Jennifer, Sammy, and Frankie (via a stored DNA sample) were all diagnosed with catecholaminergic polymorphic ventricular tachycardia. This rare condition causes irregular heart rhythms or cardiac arrest in response to adrenaline surges such as rock climbing or seizures.
Sammy and his mom are being treated for the condition. His cardiac arrest story also grabbed the attention of Doctor Stacey Hall, the Medical Director of the Pediatric Rehabilitation Program at TIRR Memorial Hermann. She told Yahoo! News his recovery was unique because kids who receive prolonged CPR are usually left with severe anoxic brain injuries. "He is a literal miracle," she told the publication.
The Berkos are currently making their home wheelchair friendly for Sammy. "I knew it would be a weird, crazy experience learning to walk again," the teenager said. But he remains optimistic, saying he is getting better each day.
---