When filing their taxes, filers have the option to check a box that extends the open enrollment period for affordable healthcare.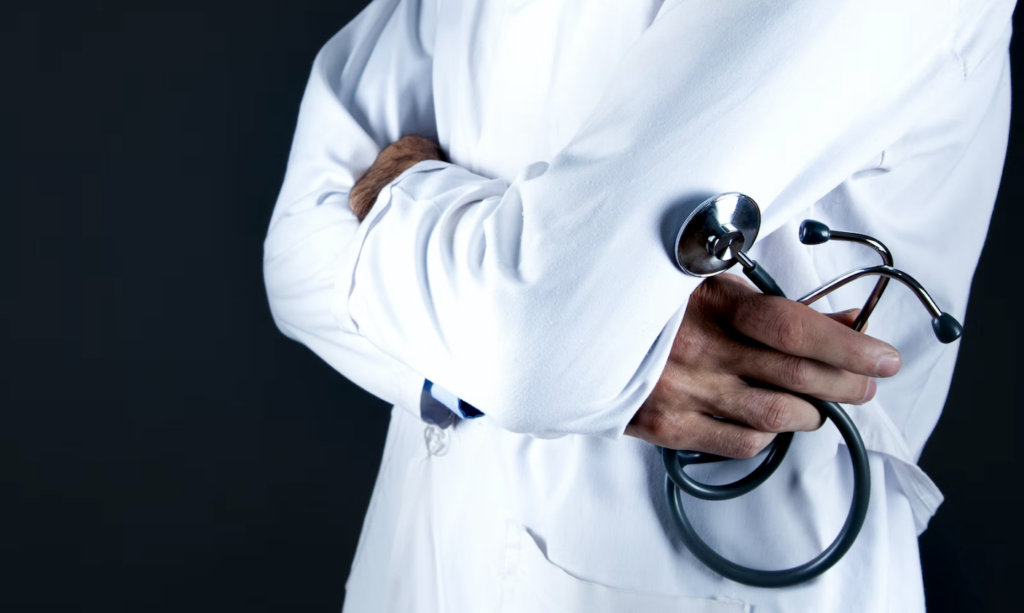 Some states have made it easier for Americans to sign up for health insurance on tax day. The process entails checking a box on a state tax form. According to NPR, this triggers a "qualifying event" that enables folks to apply for health insurance outside the enrollment window. In Maryland, the box authorizes the comptroller to share income information with the Affordable Care Act's state insurance exchange.
Taxpayers are sent a letter estimating their financial assistance options. Households may qualify for subsidies on an exchange-based plan or Medicaid. After tax day, individuals may receive a call from a healthcare navigator who can help with insurance enrollment. Speaking to NPR, Maryland-based tax preparer Diana Avellanda said most of her clients qualify for subsidized insurance.
Many taxpayers are surprised since they assume that only low-income households qualify for financial assistance. Folks can't be faulted for their lack of knowledge, as Allevanda only noticed the box on tax day a few years ago. "I was one of the persons that thought I couldn't qualify because of my income," she told the publication.
In Colorado, taxpayers who check the box on their state tax day form are connected to free or low-cost health insurance through Connect for Health Colorado. They can compare plans and prices while seeing which options cover their doctors and medications. Folks can also apply for financial help to lower the cost of private health insurance.
These tax day initiatives are a response to incomplete datasets of uninsured people, which makes it difficult for outreach workers to sign them up for health insurance. Easy enrollment programs aim to make the process simpler and more accessible. "It's hard to imagine a more targeted outreach. I think that's [why] it's popular," Georgetown University Insurance Researcher Rachel Schwab said.
It's important to note that the process for signing up for health insurance using state tax forms may vary by state. Folks should check their state's tax form instructions or visit their state's health insurance exchange website for more information. Taxpayers who receive health insurance via their employer or a government program do not need to sign up using their state tax form.
Those who have already filed their tax day forms can still log into their Marketplace account and select "tax forms" to enroll for health coverage. Then wait for receipt of Form 1095-A, which provides information about your health insurance coverage. In the United States, access to healthcare services can be challenging for many people.
As such, health insurance is essential for Americans who might not otherwise be able to afford care. This can lead to delayed treatment and, in some cases, worsening health outcomes. With health coverage, people have a greater ability to access treatment as needed. They can visit doctors, hospitals, and other healthcare providers without worrying about the cost.
New Mexico and Massachusetts also use tax forms to help people qualify for health insurance. So remember to check all the relevant boxes on tax day to see if you qualify for reduced health insurance premiums. It is a very simple step that could save you money and prevent future worries about health care. Health insurance is also essential for protecting against unexpected medical costs.
---