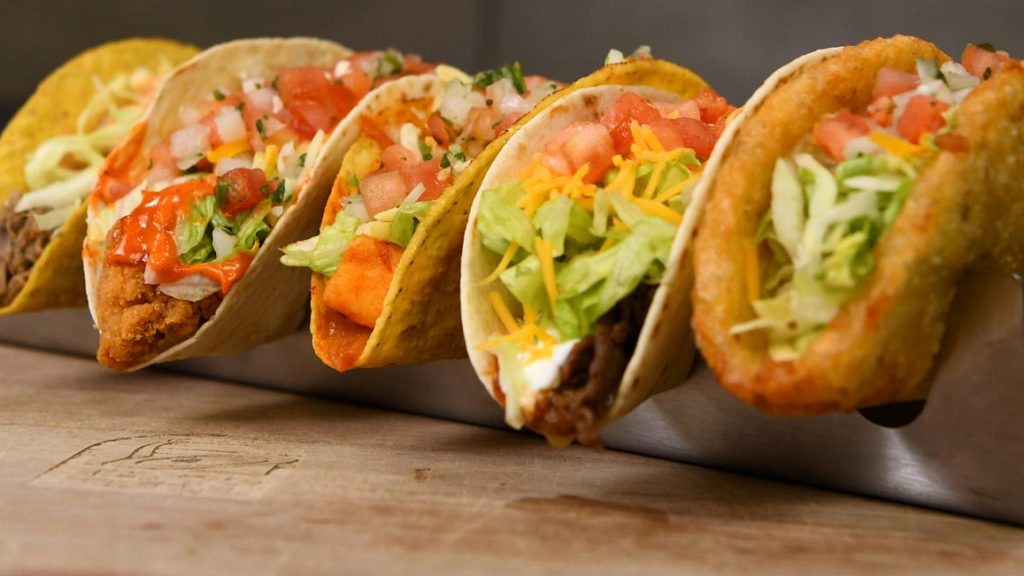 Taco Bell has been working on several new items for its menu this year. Now, the restaurant has announced a couple of limited-time additions. Although it's not the Mexican Pizza that everyone has been hoping for, the new options look pretty good. Staring on February 10th, folks can order up the latest Flamin' Hot innovation – the Flamin' Hot Cool Ranch Doritos Locos Tacos.
Taco Bell's latest creation is a follow-up to its recently-added Doritos Flamin' Hot Cool Ranch Flavored Tortilla Chips. The Flamin' Hot Cool Ranch Doritos Locos Tacos is as delicious as it sounds. Its crunchy taco shell is made of the afore-mentioned tortilla chips and comes loaded with fillings like seasoned beef, lettuce, tomatoes, and cheese. The tacos are available on their own for $1.99, or as a Supreme for $2.49.
Another new item fans can look forward to is the Cantina Crispy Chicken Tacos. With this addition, Taco Bell is keeping on trend with the ongoing fast-food fried chicken sandwich wars. This item is essentially a soft tortilla filled with crispy chicken marinated in jalapeño buttermilk. It's then rolled in a crispy tortilla chip coating, and topped with lettuce, cheddar cheese, and diced tomatoes.
Taco Bell is also introducing the Cantina Crispy Chicken Tortada, which Foodbeast says is very similar to a Crunchwrap Supreme, minus the tostada shell, folded up in a handheld toasty square and filled with the same Crispy Chicken. But while the other two items are available to food lovers nationally, the Chicken Tortada is only on a test run in Sacramento, California for now.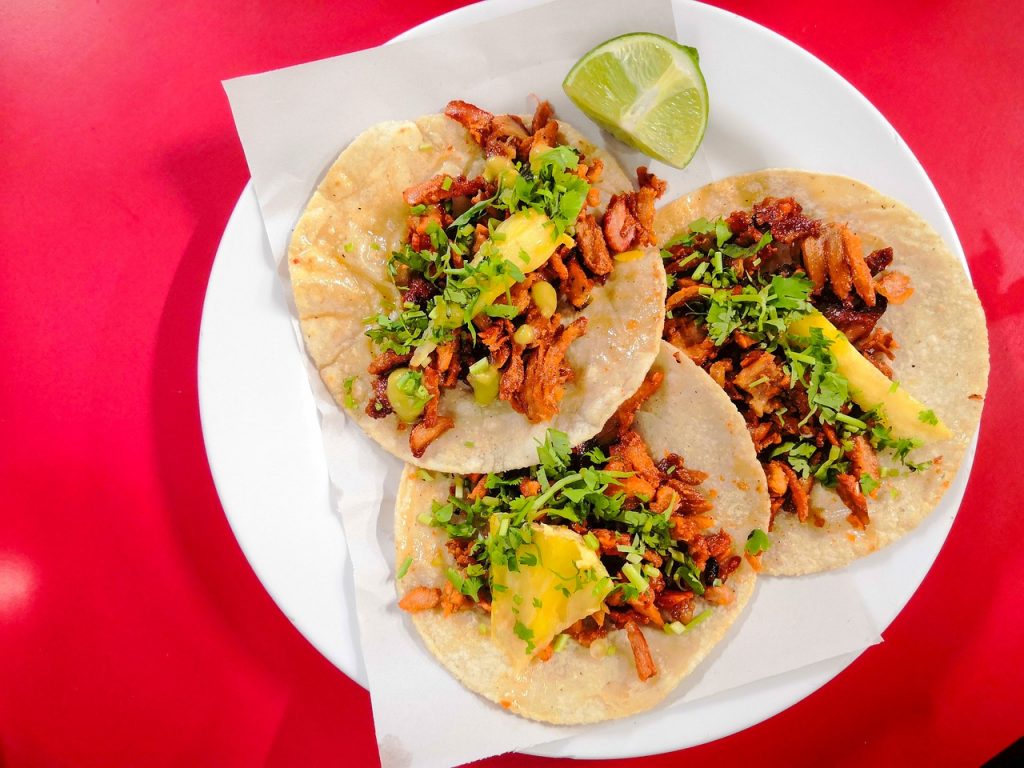 Although the eatery is famous for its tacos, the chain has been expanding its options for a while. In 2021, Taco Bell added chicken wings and breakfast burritos to its menu. But it was discontinued after the trial run. Each $5.99 order came with five fried, juicy chicken wings coated in Mexican queso seasoning and served with spicy ranch dipping sauce
However, if a limited-time offer is very popular they can make a comeback. Taco Bell's Mexican Pizza will be making a return in 2022. The pizza was removed from the menu in November last year, along with a bunch of other offerings like Shredded Chicken Soft Tacos, Shredded Chicken Quesadilla Melts, and Pico de Gallo. Pizza might seem like a stretch for a Mexican fast food joint. But it gained a cult following after its introduction in 1985.
Fans were bitterly disappointed when Taco Bell dropped the Mexican Pizza, which consisted of seasoned ground beef and refried beans sandwiched between two crisp pizza shell tostadas. This was topped with diced tomatoes, a blend of three cheeses, and a delightfully spicy pizza sauce. Since the original version (made without beef) is American Vegetarian Associated certified, it's easy to see why this dish is so popular.
According to Mashed, Taco Bell's Mexican Pizza will be back on store menus in April or May this year. And the fast-food outlet is reportedly making some changes to the flagship version. Rumor has it that a range of new and improved pizzas will be on the menu, including a double cheesy option, one that includes spicy chorizo, and another with bacon/ranch influences.