Megatel Homes is building a suburban lagoon Community in Anna, Texas, with plans to expand to Oklahoma, Colorado, Florida, or more parts of Texas.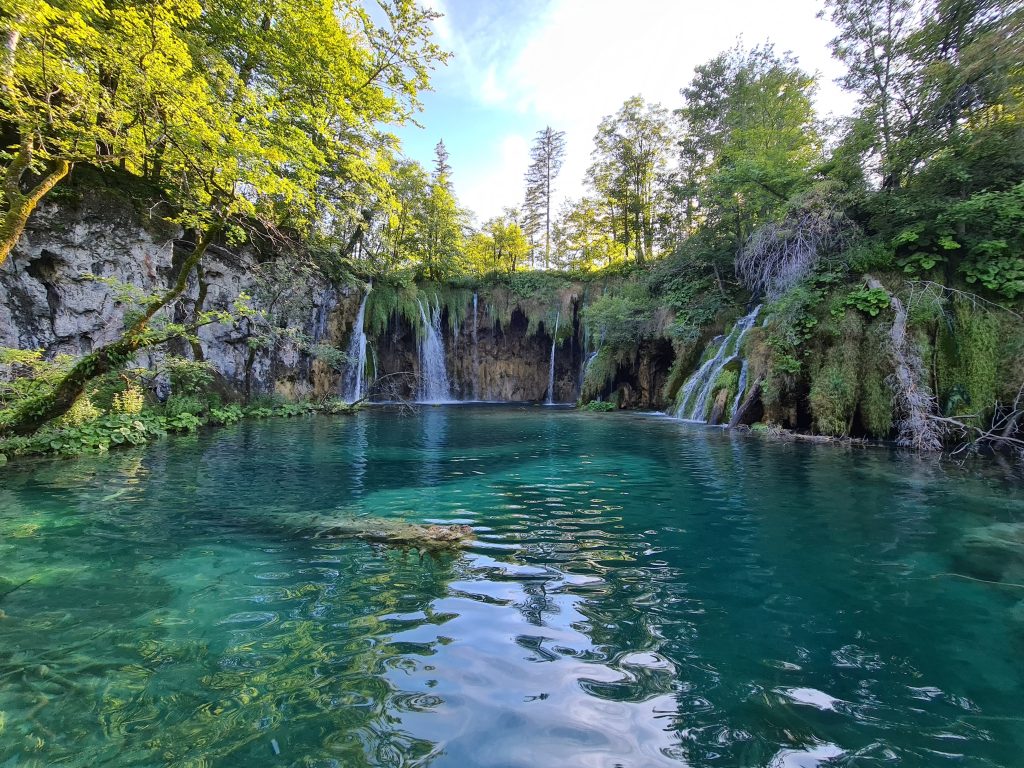 Every few years, news of a new housing trend seemingly pops up out of nowhere. This year that award goes to the latest in innovative concepts – suburban lagoons. And one company is on a mission to spread its lagoon love throughout the United States.
Megatel Homes is the company behind the latest suburban lagoons craze. And, frankly, the concept looks rather intriguing. The Dallas-based company will soon break ground on the brand-new AnaCapri community in Anna, Texas.
Here's what future residents can expect from the AnaCapri development. There will be 1,200 single-family homes starting at $435,000. And the community will have 600 apartments (beach-themed, of course).
At the center of the community is a suburban lagoon. This particular waterfront will take up roughly 2 acres and feature a surf machine and waterslides. But that's not all.
According to Axios, "the surrounding community will offer restaurants, at least one bar, an arcade, a bowling alley, a fitness center, and a yoga studio." So, essentially, the residents of AnaCapri will have almost everything they need to live a leisurely, relaxing, self-contained life. The only things missing are schools and grocery stores.
The local government is pretty thrilled with the development. Joey Grisham, the director of the Anna Economic Development Corp., said "A lot of people have interest because it has entertainment for families, something Anna really doesn't have right now. We're ready to get it going."
The good news for Texans is there are communities in the planning stage for West Dallas, Seagoville, Forney, Celina, and Princeton. However, if the idea of suburban lagoons intrigues you but you don't want to move to Anna, Texas, don't worry. Megatel Homes has big plans for future suburban lagoons.
According to the company website, it also currently builds homes in Oklahoma. And it plans to build in Colorado and Florida. However, both states only have "coming soon" listed on the website, with no further location details.
There is no clear picture of whether those three states will include suburban lagoons in future developments. But according to Axios, "Megatel has 12 lagoon communities in the works right now — in Texas, Oklahoma, Colorado and Florida." So, we can certainly hope for the news that suburban lagoons are heading to our neck of the woods.
And based on how quickly the company has grown, it is a safe bet that it will expand further into the US fairly soon. According to the company website, "Aaron and Zach Ipour are the co-founders of the Megatel Group. The brothers began Megatel Homes in 2006, starting with the flipping and selling of foreclosed homes. Since then, they have grown Megatel Homes to be one of the largest new home construction companies in DFW."
However, establishing planned communities around suburban lagoons did not start with Megatel. A Miami-based company called Crystal Lagoons U.S. Corp. has worked on building man-made lagoons for many years. It even has bragging rights after constructing the "largest swimming pool in the world" at The San Alfonso del Mar, a resort in Chile."
---