The apparel segment of the retail industry is in trouble; with lackluster profitability and a paradigm shift in how consumers shop for clothes, many stores in the sector are predicted to close in 2023.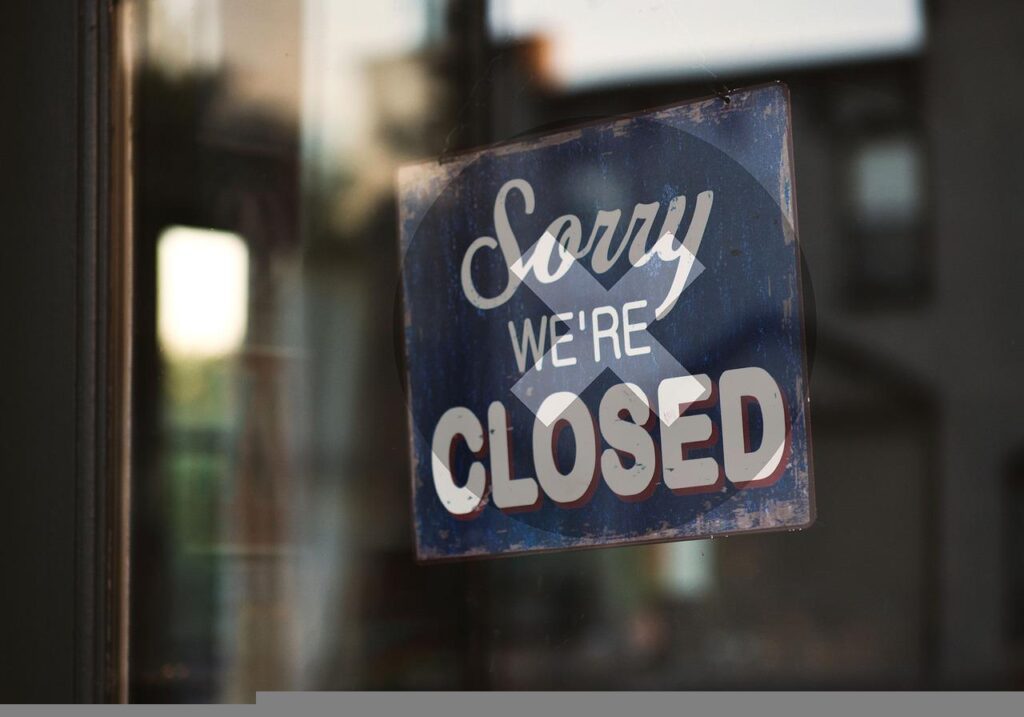 Stores close all the time. It's an inevitable fact that goes along with the natural ebb and flow of the retail lifecycle, that is until those ebbs and flows happen in vast disproportionality to each other. This disproportionality reflects a fundamental shift in the way consumers shop for apparel, in particular, which is expected to cause many stores in the segment to close in 2023.
Store closures are happening in every segment of the retail industry. Giants like Bed, Bath, & Beyond, Kohl's, and Nordstrom are all teetering on the edge of demise. Sears has all but gone the way of the dodo, hanging on for one last holiday season.
Of all the stores that will close in the coming year, the apparel segment of retail is expected to feel the impact the hardest. And perhaps the most unfortunate thing about the vast array of seemingly untimely store closures is that it's largely the consumer's fault. The way consumers shop has fundamentally shifted, and that shift is becoming increasingly more evident with each passing year.
The reasons behind this fundamental shift in how people shop are multi-faceted. And they didn't erupt overnight – it took time, even decades, to become apparent. Now it is culminating in a wide breadth of apparel stores that are destined to close. 
The apparel segment of the retail industry had a cringe-worthy 2022, highlighted Retail Dive. Spending and profitability were down across the board. And industry analysts have expressed even more dismal predictions for 2023. So how did we get here?
The simple answer is – the rise of online shopping (hello, Amazon) and a failure on retailers' parts to adapt to or recognize changing consumer shopping preferences. These factors, combined with more recent circumstances, accelerated the apparel sector's decline – namely, the pandemic and a prolonged period of intense inflation. 
The question remains, how did all of these factors compound together to create the predicament that is causing one store after another to close? Well, the foundation has been being laid for decades, as many stores faded into irrelevancy for failing to adapt to what the consumer wanted. Stores like Kohl's and Bed, Bath, & Beyond, for instance, have an exceedingly weak online presence in comparison to giants like Target and Walmart. 
Then, entered the pandemic and a period of unceasing inflation, and they served to be the straws that broke the camel's back. The pandemic ushered in a cultural shift. Suddenly people were thrust into working from home, where comfort took priority over image.
When offices finally started to lure back their employees, individuals didn't want to let go of the casual looks they came to prefer. Thus, many offices responded by revising their dress codes to accommodate a more casual preference. That equates to a direct blow to many apparel stores that specialize in "workplace clothing."
For instance, stores like Express, New York & Company, Men's Warehouse, and The Limited have all died or are dying. Whereas stores that pivoted to or already had a focus on leisure wear became a part of the small number that aren't only not going to close but are actually doing well. Case and point – LuluLemon. 
Finally, when inflation stuck its teeth into the footholds of the US economy, consumers started feeling the impacts in their wallets. As a result, individuals were forced to revise their budgets and make concessions on what they purchased. The overall willingness to spend on nonessential items shrank considerably in 2022. Leisure spending on items like apparel always gets cut first during times of financial strain.
Ultimately, there will be many stores that will close their doors for good in 2023. This is particularly true for apparel stores. Consumers vote with their wallets, and the stores that once held the majority vote have now faded into the ether. What remains to be seen now is what the apparel segment of retail will ultimately look like when the dust finally settles.
---