Even though we are nearing the end of summer, a glass of cold iced tea still sounds inviting. Well, that is unless you're a fan of the Pure Leaf Iced Tea brand. Chances are, if you're going to the grocery store with only Pure Leaf on your agenda, you may just find shelves empty. Stores are running out of Pure Leaf Iced Tea.
Okay Pure Leaf, where are you?
Pure Leaf is one of the most popular and better-tasting iced tea brands on the market. Back in 2012 PepsiCo teamed up with Unilever, which owns Lipton, to re-launch Pure Leaf. Backed by a new bottle design, Pure Leaf Iced Tea made an immediate impact and an instant rival in the Pepsi/Coke battle for world liquid sales supremacy.
It was a battle that was dominated by Pure Leaf from the start. So popular was the Pure Leaf product, its market share is larger than all of Coca-Cola's other iced tea labels combined.
Why Pure Leaf was and still is so popular is a code not worth cracking, unless you're an inferior rival such as Coke's Gold Peak. Tea connoisseurs call Pure Leaf the best tasting bottled iced on the market, which could explain the difficulty of finding them in the store.
When they are stocked, locked and ready to rock, Pure Leaf offers a number of different flavors to appease the pickiest of tea tasters. Pure Leaf offers four different styles or types of iced teas. They fall under the categories of Real Brewed Iced Tea, Cold Brew Iced Tea, Caffeine-Free Herbal Iced Tea, and Organic Iced Tea.
Within those four categories, Pure Leaf has a number of different flavors to suit the palate. Real Brewed offers Sweet Tea, Green Tea, Passionfruit Green Tea, Lemon, Raspberry, and Peach Teas among their popular flavors.
The Cold Brew Iced Tea offers something a little different with Slightly Sweet Cold Brew Black Tea and Slightly Sweet Tropical Mango Cold Brew Tea among their selection.
Pure Leaf's Caffeine-Free Herbal teas feature Hibiscus mixed in with various fruits while their Organic selection offers Apple & Ginger and Sicilian Lemon and Honeysuckle.
To produce all this wonderfully flavored tea, Pure Leaf uses industrial-sized kettles. Their brewing process calls for workers who dunk 400 pounds of tea leaves into the large kettles. Each batch produces between 40,000 to 45,000 18.5 ounce bottles of liquid gold (or brown, depending on how one looks at it). The trick, they say, is to harvest and blend teas from all over the world in order to keep the taste consistent.
Why Stores Are Out Of Pure Leaf Iced Tea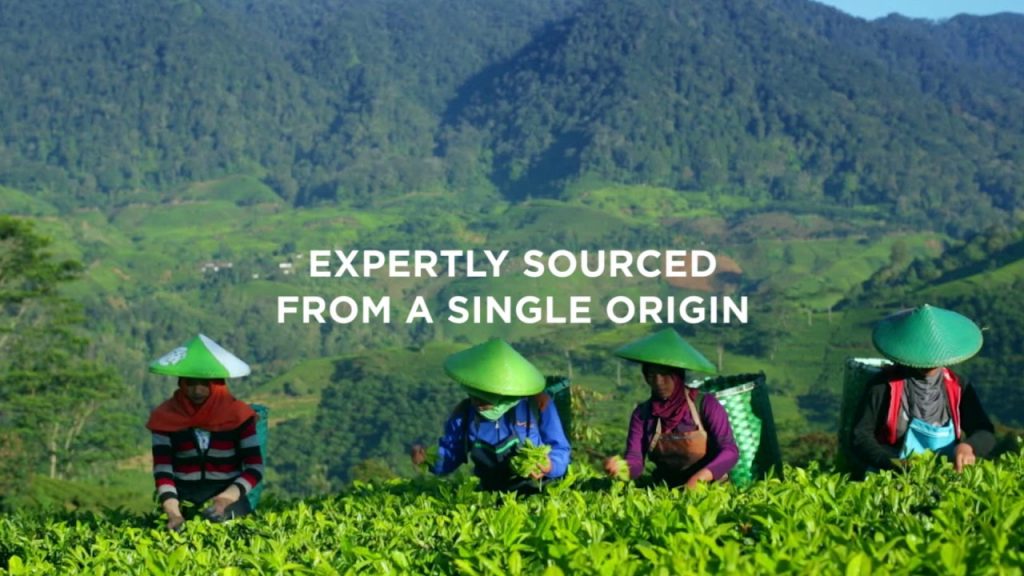 Obviously, they are hitting high marks with their popular blends. Which again begs the question, where are you, Pure Leaf?
Grocery stores find themselves having to explain the missing tea. There's a huge hole on the shelf in most stores, where Pure Leave (especially their original Unsweetened Black Iced Tea version) used to be. Online stores are just as empty. You can't even find Pure Leaf on Amazon as their backorder is weeks, if not months. Tea drinkers constantly ask but no real answer can be found.
On Pure Leaf's Facebook page, their response to the constant questioning is met with a canned response, one that doesn't satisfy. In general, they say: "We're sorry to hear you're having trouble finding Pure Leaf [name of any Pure Leaf iced tea]! We're working diligently to restock your favorite on shelves as soon as possible. Check out our product locator to find some near you."
They have also responded with another canned note, "Local availability may vary but we're happy to help you get a little more Pure Leaf in your life." That is about all you will find on their Facebook page.
If you take a look at their actual website, they have posted a statement concerning the lack of availability. It reads as follows…
"In order to meet shifting consumer demand during the pandemic, we had to prioritize the production of many of our products, which unfortunately has led to a temporary suspension of some of our offerings.

Please know we're working hard to get back to our regular manufacturing schedules in an effort to offer our consumers our full iced tea portfolio."
Part of the problem may be a shortage of tea in general. China, India, Kenya, Sri Lanka and Vietnam account for 82% of the world's tea leaf exports. COVID lockdowns have badly impacted their ability to pick tea leaves, starting in April of last year and continuing on into 2021. As an example, India's tea exports have now dropped by 17% and continue to decline.
Making matters even worse is a shipping problem, in which foreign countries are finding it increasingly difficult to get products to the United States, or in some cases, get their shipping containers unloaded one they do get them here.
It's a multi-tiered disaster that starts with a shortage of tea leaves caused by COVID restrictions, continues on through shipping problems, and ends with domestic unloading and transport problems caused by people being paid large sums by the government to sit home and refuse to work. And because nearly all tea leaves come from such a narrow range of destinations, the problem in the tea market is one of the worst there is.
So, there you have it. The most popular iced tea brand on the market is finding it extremely difficult at the moment to remain on the market. Patience, so it seems, is key, though Pure Leaf may want to step on it a bit on the chance that their beleaguered customers take a turn and head in Coke's direction, instead. That may be a challenge Pepsi doesn't want to take.
How To Get Iced Tea In Spite Of The Pure Leaf Shortage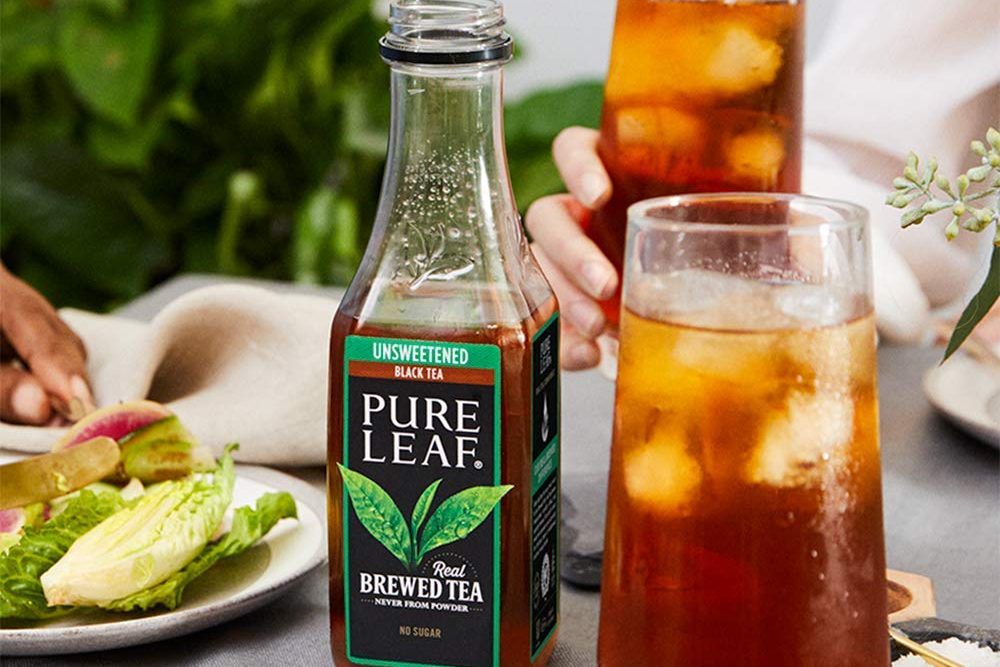 Your best bet to find Pure Leaf is to forget the grocery stores and hit the internet. People are selling their bottles on Ebay, where they're going for more than $20 for a pack of 12. If you can time it right, you might be able to snag a pack.
You can order Pure Leaf on Amazon right here, though it's highly likely it'll end up backordered and it's expensive at this point. They're charging $17 for a pack of 12. And in this case, you can only get it as a subscription and can't just order a single pack. If you're willing to drink some of Pure Leaf's flavored teas, rather than the more popular unsweetened version, those can be a little easier to find. But they're loaded with sugar and probably really really bad for you.
So given all those factors, you're probably better off just brewing your own tea at home anyway. Machines like this one make it a matter of simply hitting a button. You can get it from Amazon for less than $40, and not only does it taste better but you'll save tons of money over the long haul.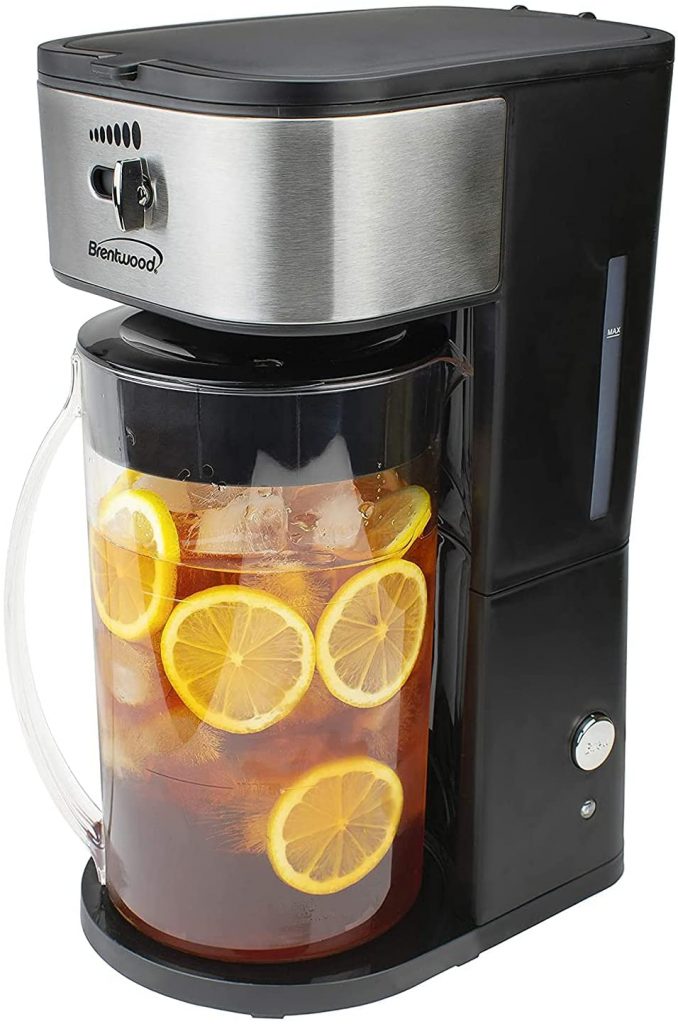 And if you brew your own tea, you won't have to worry about shortages anymore. There's been no shortage of actual Lipton Tea bags. You can get 200 black iced tea bags for only $10 right here. Meanwhile a bottle of Pure Leaf, if you can find it, costs as much as $17 for a pack of only 12. So pick up a pack of tea bags, brew your own, and be better off for it.