An odd thing is happening at grocery stores. More and more shoppers seemed to have completely stopped buying steak.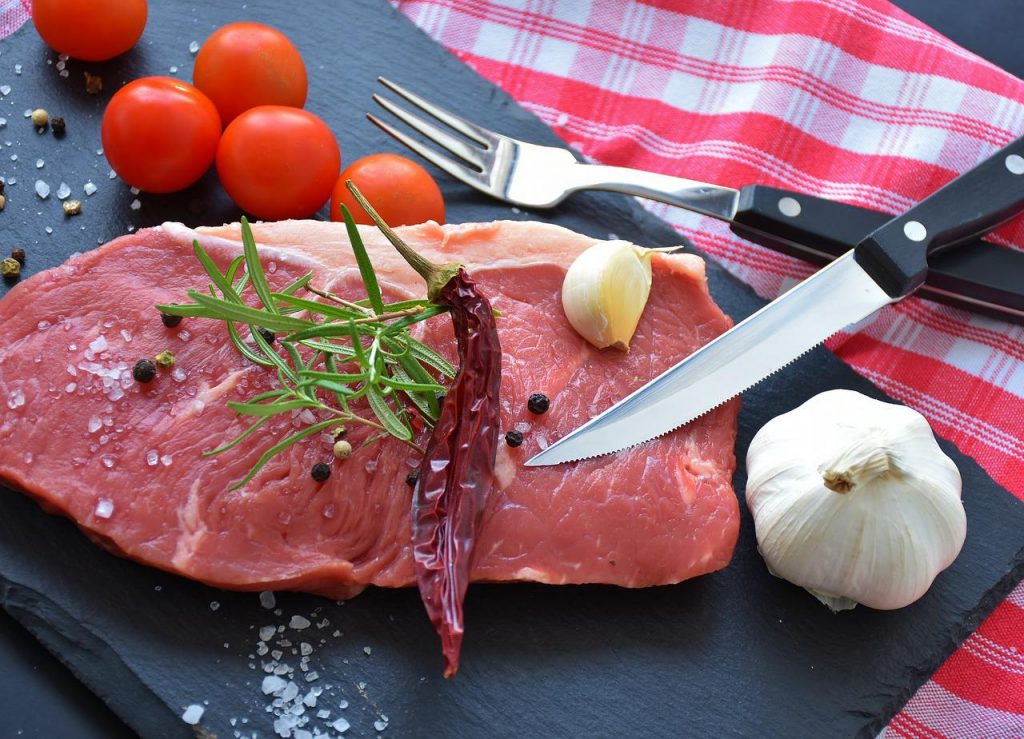 The severity and continued acceleration of inflation have dominated the headlines for months. Whether it's in the grocery store, at the gas station, or the movies, people are paying more for almost everything. As a result, folks have become ultra-aware of every cent and are tightening up on spending. They're even scaling back from buying pricey steaks and switching to cheaper options like chicken. The revelation was made by Tyson Foods earlier this week.
Speaking to CNN Business, the meat processing giant said the demand for chicken is extremely strong, while demand for its higher-priced cuts of beef has slowed. The company also said its average sales price for chicken grew during its latest quarter, while the average price for beef and pork fell. The downward trend is directly related to consumers shying away from some expensive premium steak cuts and reducing their restaurant visits. And although meat prices skyrocketed in 2021, some items have fallen in recent months with consumer demand for the product remaining strong.
According to Tyson, people are swapping between meats because of inflation. As such, the company plans to launch new, lower-priced steak options and introduce larger package sizes for customers on the hunt for value. At the same time, the rising cost of feed has prompted farmers to downsize their herds. The move will likely raise prices for cattle and hogs in the months ahead. The American cattle herd is already the smallest it's been since 2015, according to Bloomberg.
The decline in cattle numbers, combined with frighteningly high costs of other production expenses, demonstrate why a recent fall in grain prices, to levels not seen since Russia's invasion of Ukraine (a major corn and wheat exporter), may not immediately lead to lower steak prices. Moreover, feed is the largest cost component of raising a cow for beef. So lower grain prices often help to reduce meat prices. But meat companies like Tyson Foods Inc still have to pay top dollar for animals when there are fewer to slaughter, Reuters reports.
"There's really a lot of distance between the price of those grains and the price of those products at the steak counter," Economist at the American Farm Bureau Federation, Bernt Nelson told the publication. Meanwhile, Tyson Foods' stock took a hit after the meat producer reported lower than expected profit because people are buying less steak. Shares were down more than 9%, but the company's revenue did manage to beat expectations. This was largely due to its inflation-induced price increases which made up for the drop in sales volume.
Sadly, Tyson is not the only company to notice changes in people's purchasing habits. Consumers are dealing with the highest inflation in more than 40 years and many are making some major trade-offs. In June, Kroger said that budget-constrained folks were buying fewer items in stores, favoring cheaper store brands instead of name brands. They have also been switching from steak to pork. However, the owner of brands like Hillshire Farm and Ballpark Franks said beef sales rose 1% but chicken sales jumped 25%.