Getting married at a grocery store is now a real thing. At least at Aldi it is.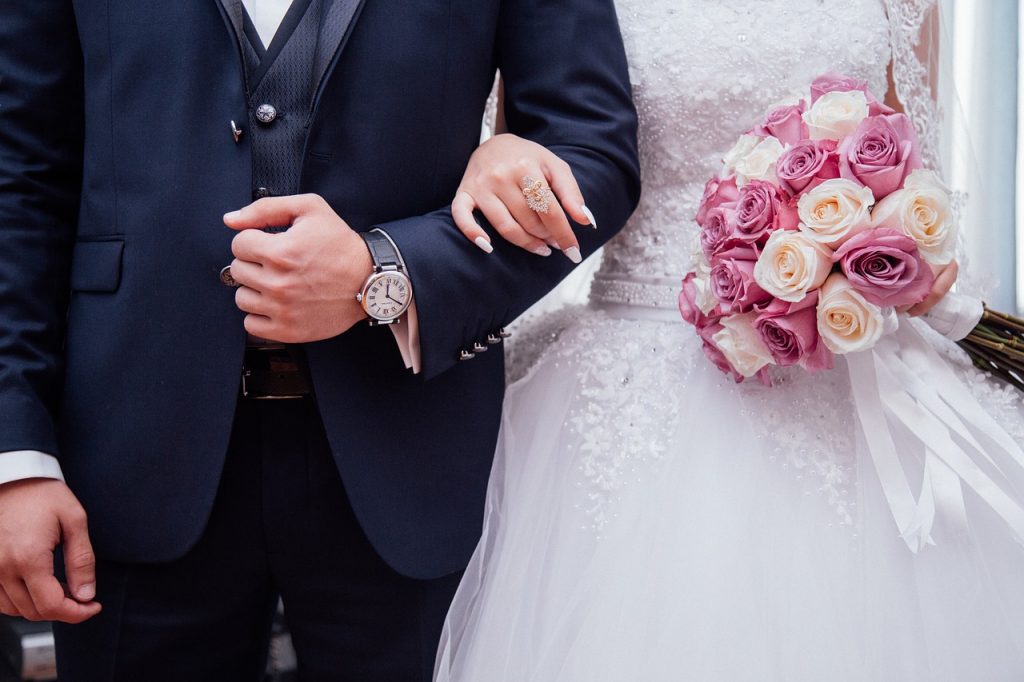 Getting married in a grocery store might not be the first place that comes to mind when you think of wedding venues. However, given the state of the economy at present and just how expensive food is right now, it really not be a bad idea to consider. If you a fan of this vein of thinking, or perhaps just really like grocery stores, then Aldi has the ideal contest worth entering. Aldi is currently searching for the perfect pair to serve as the first couple to get married inside one of its stores. 
Entering the contest is simple. All interested parties have to do is visit the Happily Ever Aldi section of its website. The page can be found here. On the page, contestants can fill out the form for a chance to get married at Aldi's premier store located at its headquarters in Batavia, Illinois. 
The Aldi wedding contest application is relatively straightforward. Contests have to include a 500-word essay detailing their #Aldilove story and why they think Aldi would serve as their dream wedding venue. The company is encouraging applicants to be as unique and creative as possible with their submissions so as to stand out amongst the crowd of other Aldi enthusiasts. The application also asks for a well-lit photo of the entrant and their partner. Links to all contestants' social media accounts also must be provided. The contest is open to all those 21 years of age and older until August 17, 2022. 
The winners, along with up to 50 guests, will be married inside the store that will have been "transformed" into a venue suitable for a wedding. Aldi also promises to host a cocktail party chock-full of Aldi-only food items. The company also noted that a store-branded three-tier wedding cake as well as its "famous Red Bag Chicken Sliders" will also be provided. 
That's not all. Aldi also says that it will take care of all the photography, hair, and makeup. And, of course, a DJ will also be present. What's a wedding without a good DJ?
When all the Aldi-themed partying finally comes to end, every wedding guest will receive a special wedding favor that has some special connection to the store. Although, Aldi is being rather elusive about what those party favors might be. Additionally, the newlyweds will be gifted a year's worth of free groceries via $5,000 in Aldi gift cards. 
Kate Kirkpatrick, director of communications for Aldi USA, expressed her enthusiasm surrounding the promotion. "We're showing our #AldiLove in return by giving one crazy-in-love-with-Aldi couple an opportunity to celebrate the ultimate life milestone with us," she eagerly relayed. "Every time our shoppers include us in one of their big moments, we feel the #AldiLove," added Fitzpatrick.
All that said, if you are one who feels that you and your partner are ultimate Aldi fans, then make sure to get your entry in before August 17, 2022. The judges will be evaluating each entry based on creativity, originality, and, of course, the contestants' utter love for all things Aldi.