A North Carolina man shot a 6-year-old girl and a group of other kids when a basketball rolled into his driveway; the girl's father and a nearby neighbor were shot while trying to defend the kids, and the gunman identified as 24-year-old Robert Louis Singletary still remains at large.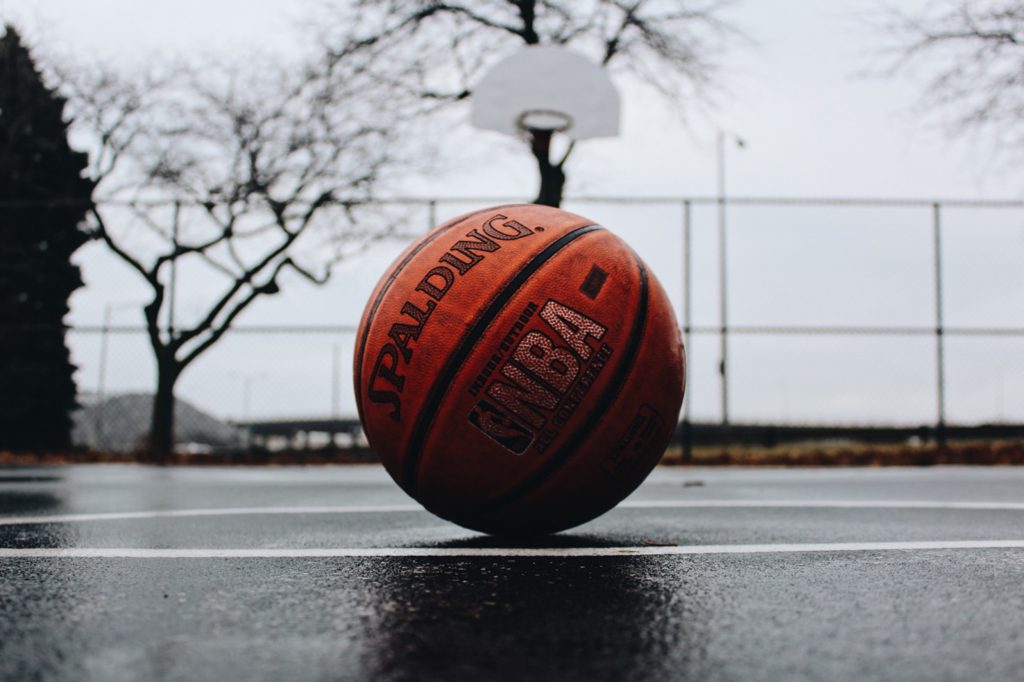 With gun deaths now the leading cause of death for children in the U.S., many parents are concerned about sending their kids into public or crowded spaces. Your yard might be the last place you'd expect a shooting to take place, but that's exactly the nightmare that happened for a North Carolina family. A neighbor allegedly shot a 6-year-old girl, her parents, and another neighbor after a basketball rolled into his yard; in a culture that's grown somewhat numb to gun violence, this is one shooting that still turned heads and tugged at heartstrings across North Carolina and the country.
The suspect in the shooting is still at large, as local and federal law enforcement search the area; he is considered armed and dangerous, as he was previously charged with assaulting his girlfriend with a sledgehammer. According to ABC 7, the Gaston County Police Department, located just outside of Charlotte, North Carolina, received the 911 call at 7:44 p.m. on Tuesday evening, with reports about a nearby shooting. Police later discovered that the shooter, 24-year-old Robert Louis Singletary, hadn't fatally shot anyone, but had seriously injured an adult male and a female child, with an additional two victims experiencing non-critical injuries.
Neighbors said that the shooting began after a group of neighborhood kids, who were playing basketball in the street, lost control of the ball, and it rolled into Singletary's yard. According to eyewitness accounts, Singletary shot a gun at a neighbor before approaching a nearby father and child, William and Kinsley White. Singletary fled the scene before law enforcement arrived, and both father and daughter were rushed to a North Carolina hospital for medical treatment; while their injuries were serious, both are expected to make a full recovery.
Interviews with Kinsley and her father have been emotional, to say the least, with the visibly wounded 6-year-old asking Singletary why he shot them. Neighbors and family members are calling William White a hero, saying that he attempted to draw gunfire toward himself to protect his family and the other nearby children. William will have survived a gunshot to the back but, considering the fact that Singletary unleashed an entire magazine at White, it's a miracle he's still alive.
In an even more chilling eyewitness account, Singletary allegedly told William and Kinsley White that he was going to kill them before the shooting. With multiple warrants out for Singletary's arrest in the state of North Carolina, it's only a matter of time before the law catches up with him; he's being charged with four counts of attempted murder, two counts of assault with a deadly weapon, and one count of felony possession of a firearm. These charges follow a separate charge against Singletary in December, when he assaulted his girlfriend with a sledgehammer and held her hostage inside an apartment for hours without medical treatment.
Nearly 48 hours after the North Carolina shooting, Singletary is still at large, with law enforcement officers across the state in pursuit. The state police have even called on the U.S. Marshall's Regional Fugitive Task Force to help bring Singletary to justice. Gaston County's police chief has said that it's important to bring Singletary in—and quickly—not just to eliminate any risk of his escape, but to let the people of his community know that gun violence won't stand in Gaston County.
---