Nike will welcome the new Chief Communications Officer who has been at the company under outgoing CCO, Nigel Powell.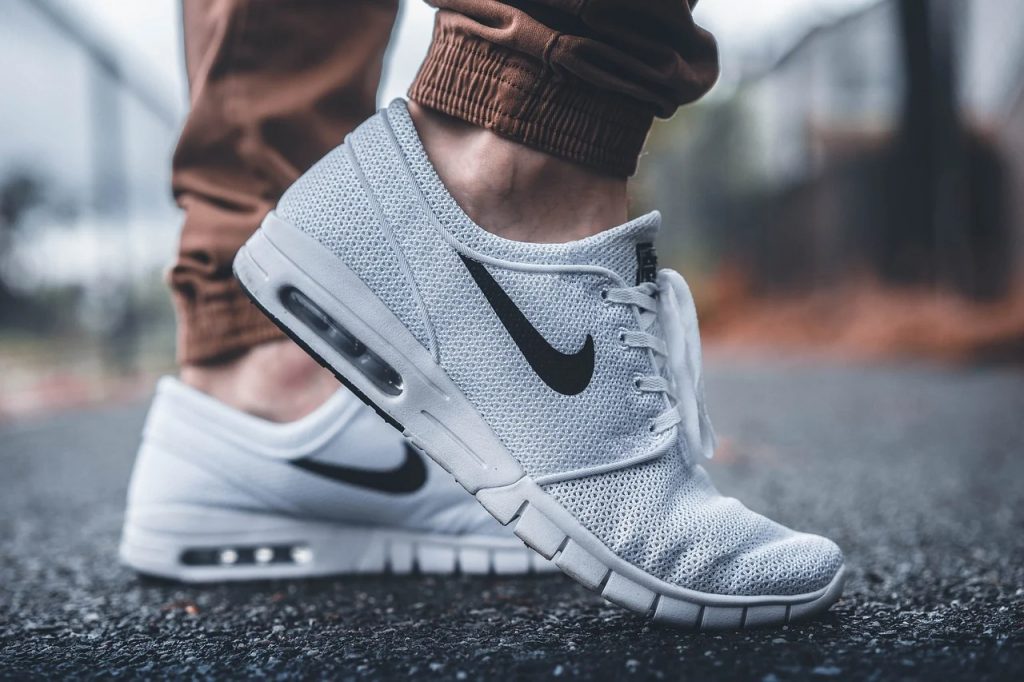 The creators of "just do it" and viral campaigns that have caused chaos, are in the news again. Nike's Chief Communications Officer who has been at the company for 24 years, Nigel Powell is retiring in June of this year. But, Powell's second in command will take the communication helm. And his resume is perfect for the job as he has been through many changes at the big brand.
According to Retail Dive, KeJuan Wilkins will take Powell's place. Wilkins was key when it came to keeping Colin Kapernick on as a Nike advertising ambassador. He has seen his fair share of controversy and is adept at making difficult decisions.
He's been with the company since 2011 and started as a Senior Manager in the US Apparel Business Team for Nike North America. Wilkins has graduated from both Morehouse College, where he received his Bachelor of Science degree in Computer Information Systems, and Northwestern University Kellogg School of Management, Executive Program for Senior Managers.
Wilkins does have some rather large shoes to fill. Powell was there when Air Jordans launched and were at their peak of popularity. And now, Wilkins's main goal is to navigate the communications strategy around technology and stopping sneaker resellers.
Wilkins' experience in the world of retail and marketing makes him a perfect fit for the role as Head of Global Communications at Nike. His skills and knowledge will be essential if he is to continue to steer the brand forward through these uncertain times.
With Wilkins at the helm, Nike can expect a leader with an effective and innovative approach to handling the company's communications. Now more than ever, it is essential that Nike leads by example with its messaging and Wilkins will be instrumental in driving this forward.
Nike's commitment to social responsibility has been at the forefront of their business strategy for many years, and Wilkins plans to continue this legacy. He will be responsible for ensuring that Nike's messaging is always honest and respectful, while aligning with the company's core values of innovation, sustainability, and inclusivity.
Wilkins has also shown a dedication to promoting diversity and inclusion within the workplace. His own leadership style is focused on fostering collaboration across all departments and ensuring that everyone feels comfortable and respected. And we have been seeing evem more diversity in marketing especially with female athletes
He has also implemented a number of initiatives to improve Nike's diversity and inclusion efforts, such as mentorship programs for underrepresented groups, creating career opportunities for those from all backgrounds, and more.Wilkins is committed to upholding the highest standards of integrity, transparency, and responsibility throughout his work with Nike, and he is dedicated to creating a more equitable and inclusive workplace for everyone.
He also understands the importance of providing a safe space for employees to share their ideas, thoughts, and opinions without fear of judgment or criticism. He strives to ensure that all voices are heard and valued by fostering an open dialogue among co-workers.
Wilkins is passionate about driving change and making a positive impact on the lives of Nike's employees, customers, and broader community. He has worked to build bridges between different stakeholders and create meaningful connections that establish trust and respect.
He also understands the importance of listening to feedback from those who are often underrepresented or unheard, as well as making sure that the company's policies, practices, and programs are designed to accommodate everyone's needs.
He works tirelessly to ensure that there is a level playing field for all Nike team members, regardless of background or differences. Wilkins has devoted his career to creating an environment where everyone can succeed and be their best selves.
---